Dibujo inspirado en la maravillosa película Spine of the night y su personaje Tzod.
Drawing inspired by the wonderful movie Spine of the night and its character Tzod.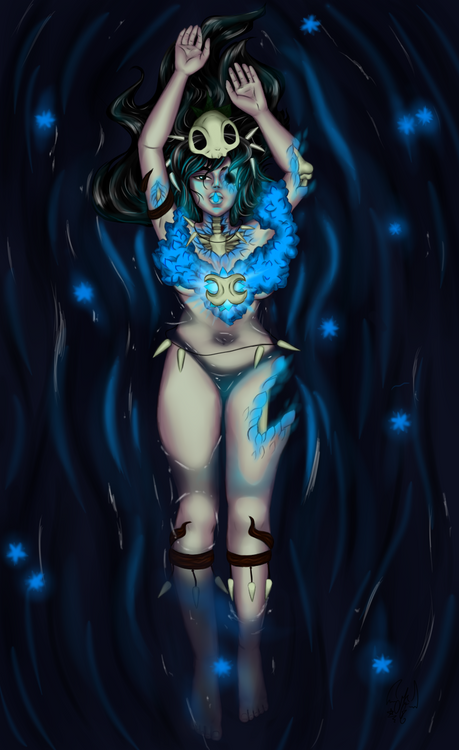 La espina de la noche es una película de terror y fantasía la cual relata la historia de una flor mágica que concede un poder tan grande a la persona que la tenga en su poder así como también llena a la persona de maldad y deseos de poder sobre todo que lo rodee.
The Thorn of the Night is a horror and fantasy film which tells the story of a magical flower that grants such great power to the person who has it in its power as well as fills the person with evil and desires for power over everything that surrounds it.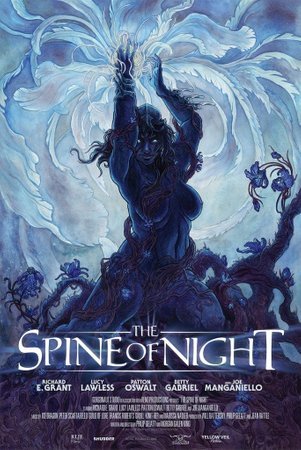 Es una gran película, es cine para adultos y la historia es una obra de arte, totalmente recomendada aunque no deben dejarse llevar por como se ve la animación ya que no es muy buena pero no es ningún limitante para disfrutar de tan maravillosa obra.
It's a great movie, it's a movie for adults and the story is a work of art, totally recommended, although you shouldn't get carried away by how the animation looks, since it's not very good, but it's not a limitation to enjoy such a wonderful work.
Aquí un poco del proceso que fue hacer este dibujo, primero lo hago a mano y luego lo paso al programa en el cual lo voy a digitaliza, como siempre uso PainToolSai 2 ya que es mi favorito.
Here is a little of the process that was to make this drawing, first I do it by hand and then I pass it to the program in which I am going to digitize it, as I always use PainToolSai 2 since it is my favorite.
No suelo dibujar en este estilo por lo que me suelo sentir un poco perdida al comenzar el dibujo y jugar con los colores para que quede como lo imagino.
I don't usually draw in this style so I usually feel a bit lost when I start the drawing and play with the colors to make it look as I imagine it

.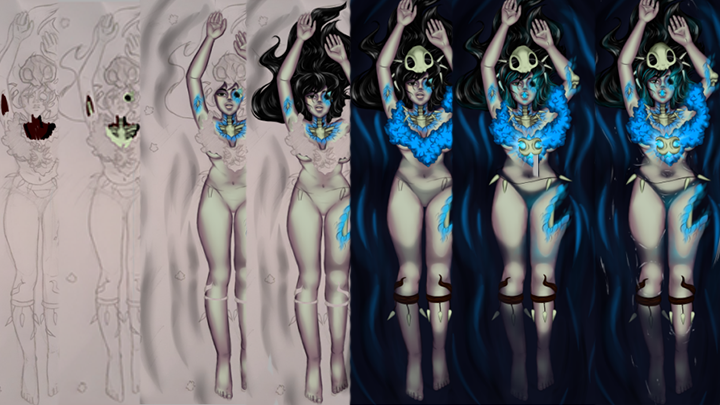 El dibujo lo hice de una escena que me gustó mucho más que todo por el significado, Tzod me pareció un buen personaje, valiente, leal y justa, espero que se animen a ver la película y espero les haya gustado mi dibujo.
I made the drawing of a scene that I liked much more than anything because of the meaning, Tzod seemed like a good character, brave, loyal and fair, I hope you are encouraged to see the movie and I hope you liked my drawing.