As most using @peakd may have noticed by now, (maybe soon hive.blog as well cc @quochuy) we've added a Twitter badge for those who've connected their Twitter and Hive account on hiveposh.com!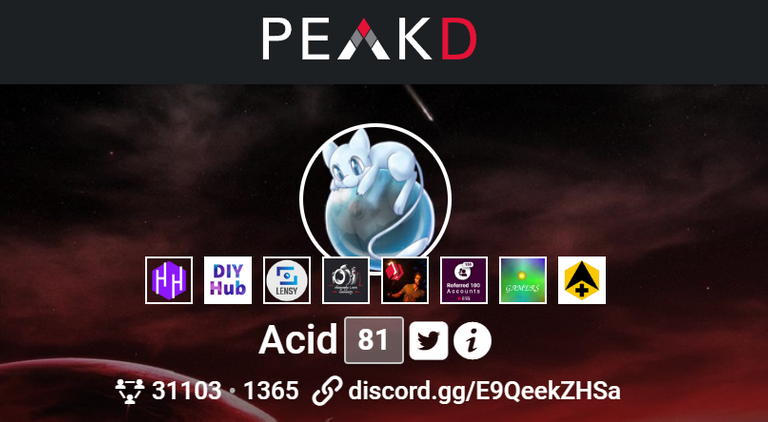 Since the update we've seen a lot of new users joining in, many who also have been using POSH without knowing (by tweeting a hive front-end link and tagging #hive) and are now able to earn both POSH tokens on hive-engine and some Hive rewards (you can check the rewards going out quite consistently on @poshtoken's wallet transactions.
While this is a great big step for POSH and we thank the team behind @peakd for enabling this feature, we've got a lot more things coming, slow and steady.
If you haven't been following some updates, plans, thoughts and ideas, here's a little run down of what's to come and what else we're thinking about!
POSH PETS NFT
While this has been discussed for a very long time and our artist has been done with it and waiting in forever as well, we're getting a lot closer to releasing this and @peakd once again offering "verified" nft stickers to those who own and display in their profile pic their #nfts from hive's second layer: hive-engine.
This alpha drop is going to be quite unique, first of all, all of the sales are going to go directly to the @poshtoken account for growth for future development costs, maintenance costs and token buy backs. We're of course maintaining the project as fully community-funded with the main goal to always be to bring more traffic to our ecosystem and front-ends and making sure those POSH'ing always being able to get some value out of their activity.
Another great addition to this has been @rishi556 working on a "soulbound" NFT contract for hive-engine which will enable us to mint non-tradable POSH PETS NFTs we're going to be awarding to certain POSH'ers that'll come with some perks that the regular NFTs won't have.
This is most likely going to be the next big addition for POSH to go live while we're tackling Reddit and Facebook integration and who knows maybe @peakd badges for connection those as well down the line!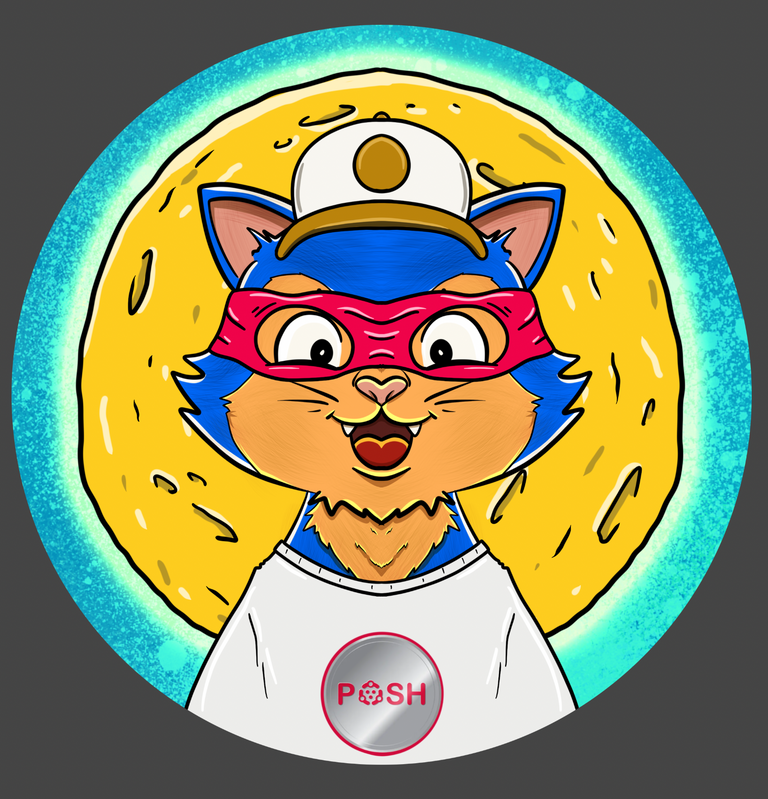 sneakpeek to POSH PETS pfp NFTs created by @astrocreator
There've been a ton of ideas, some we've had to put aside short term due to possible technical limitations and some ideas we just feel we aren't there yet to implement or aren't as important or big for the POSH ecosystem to get to yet. Some of our devs have also had real life restrictions that are going to ease up come years end so we are hopefully going to be taking this full-on a lot more after that to be able to push out developments more regularly and faster!
There's recently also been another great idea brought up where we may be creating a new token under POSH which will work quite differently to how POSH is built up but we'll make sure it'll strengthen its value in the form of airdrops to holders and possible fees buying up POSH tokens to burn. While we can't release too much info about it yet as it's quite open-ended as we're figuring out the best way to go about it, I can say that we're thinking of implementing it to an active community on Hive and attempt to bridge it over to other chains in an effort to onboard and grow the activity of both Hive and POSH Pets. :)
I hope you're all as excited as I am about this project and I hope to continue seeing more growth of our ecosystem with POSH being a big part of it.
Thanks for reading and everyone who is still around showing how strong Hive is even during bear markets!