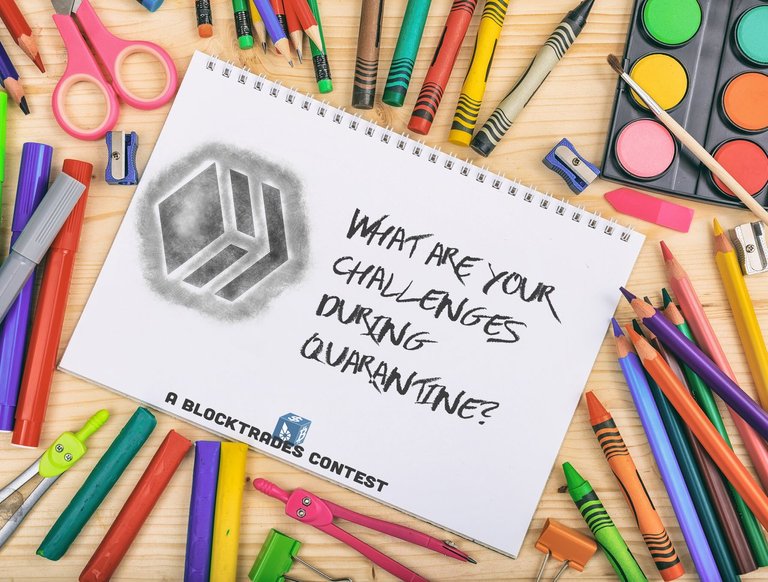 They're surely changing the way we live, and if you ask me, even when the Covid-19 infection is controlled worldwide and the quarantine is lifted, nothing will ever be the same again.@anomadsoul
---
I wanted to begin with this participation, quoting very wise texts from a person who, besides making life in this great community, does a great job of inciting an entire ecosystem of cyber people to react and not waste time in the midst of this pandemic, which unfortunately plagues our race.
And emphasizing in his texts to "Nothing will ever be the same again ". Very true, since this obstacle in our daily lives as a Quarantine affects not only our health, but also our economic situation.
I understand, being in quarantine does not mean being on vacation and being able to spend all day watching TV. We still have responsibilities, bills to pay, money to earn, children to care for, etc.
@anomadsoul
---
Clearly, as they say in my little ad, "No harm, no foul". That's right! Friends, it's time to plan a great business plan and do things right, at least that's what I set out to do financially. But how?
! By saving up!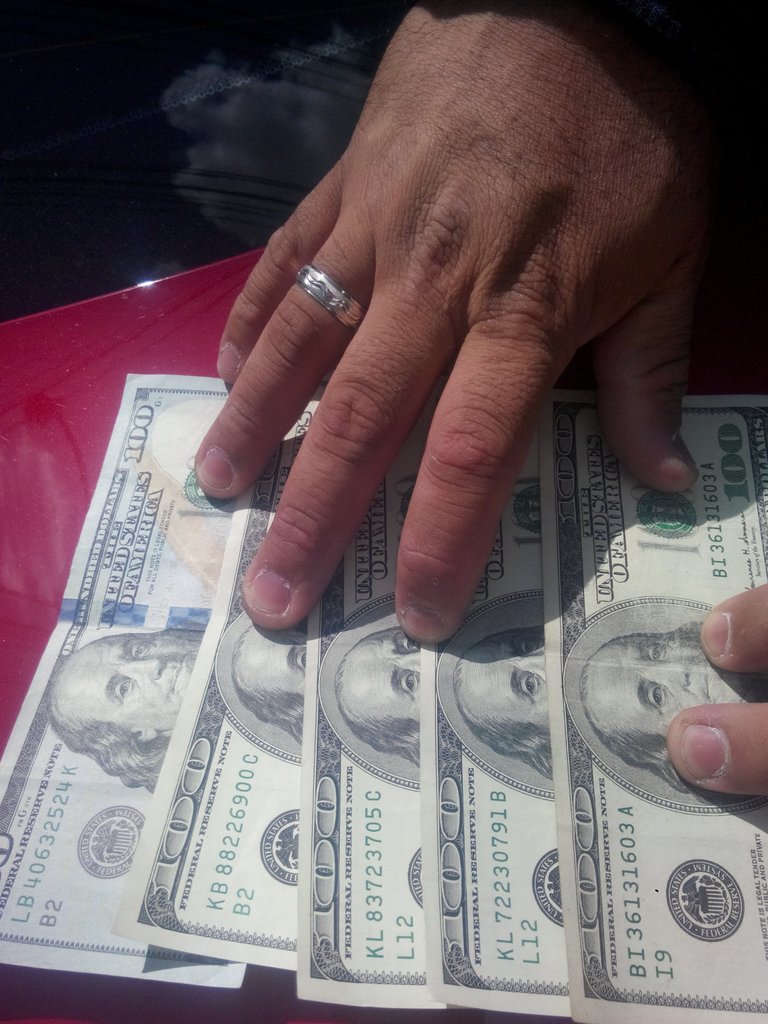 I set out to save money, at the end of this quarantine, and although there are times in life when it is imperative that we control our expenses, I made myself a small self-help list of what I could use, and/or better said "We could use it". Perhaps you are in my position to know that you want to improve your standard of living. You also know that a pay raise is out of the question, at least for the foreseeable future.
So, what am I going to do when this quarantine is over? Why don't I just start?
The logical thing: save, since a hard blow like an unforeseen pandemic, affects our pocket in a devastating way if we don't know how to prevent it before and at least have an "Emergency Savings Bank".
Then, so that it does not happen again, and we can get out of an economic crisis, I have or we have to start reordering the priorities.
Everything seems so necessary!
The only problem is that I didn't know how to cut expenses, until I realized that the key is to know how to distinguish between what I want and what I need.
Beyond the basics, like food and shelter, only you can decide what is a want and what is a need, so I asked myself a few questions to learn about these differences:
What is my material goal?
What are my career goals?
Where would I like to be in 5 years?
Where would I like to be in 10 years?
I stopped to analyze these questions, to be able to answer them and to clarify my ideas to activate a plan of savings and I invite you to also do it, according to the results it is necessary to establish priorities to short and long term, the ideal would be to make a list of these priorities and to destine to each point the amount of money that it requires, then a budget could be created to reach the goals.
I'm going to do what I'm going to do to achieve my goals:
Only withdraw money from the ATM of the same bank, withdraw money from another ATM would be charged fees, and I could use them to save and invest in a long term business, sure it would be a better use of the money than giving it to the bank.

I will cancel some of the "extra" channels on my satellite TV service, most likely when this quarantine is over, I will not have much time to watch TV, it will be better to subscribe to basic channels and I would save a lot of money a year.

I'll buy cheaper beauty products, I've been chatting with several professional friends in the field and according to them, many are as good as the most expensive ones I used to buy in the big stores.

I will freeze the credit cards, literally! I was reading and some experts recommend to break them, but we should not be so exaggerated, I will put it in a glass of water and put it in the freezer, when I want a new pair of shoes and I can not pay cash, I will have to wait until the glass of water is defrosted and surely I will have removed the bad desire to spend money.
It will be difficult to calculate how much money I will save in a year, but the important thing is to put the plan into action and set priorities.
Thank you. Totals.
You can find me on my social networks like:
---
Spanish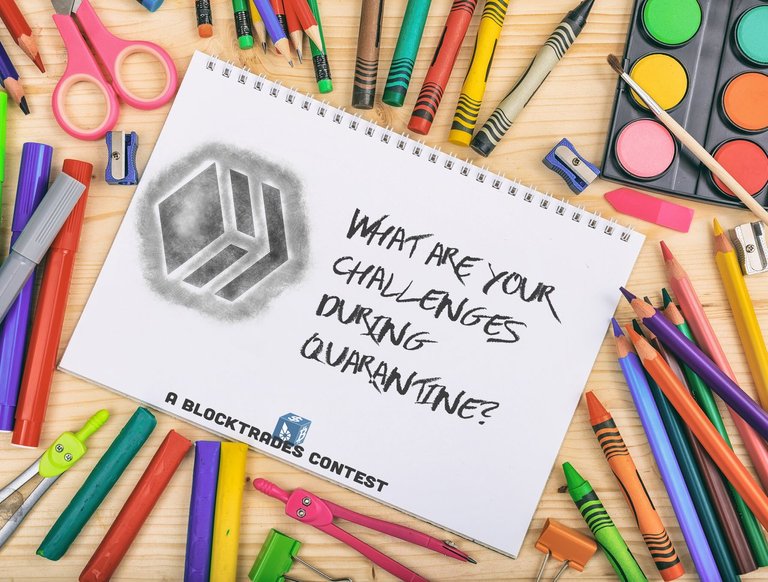 -Seguramente están cambiando la forma en que vivimos, y si me preguntas, incluso cuando la infección por Covid-19 se controla en todo el mundo y se levanta la cuarentena, nada volverá a ser como era.@anomadsoul
---
Quise empezar con esta participación, citando textos muy sabios de parte de una persona quien a demás de hacer vida en esta gran comunidad, hace un gran trabajo incitando a todo un ecosistema de ciberpersonas a reaccionar y no perder el tiempo en medio de esta pandemia, que lamentablemente que azota nuestra raza.
Y haciendo énfasis en sus textos a "Nada volverá a ser como era". Muy cierto, puesto que este obstáculo en nuestras vidas diarias como una Cuarentena Afecta no solo nuestra salud, si no también nuestra situación económica.
-Lo entiendo, estar en cuarentena no significa estar de vacaciones y poder pasar todo el día mirando televisión. Todavía tenemos responsabilidades, facturas que pagar, dinero que ganar, niños que cuidar, etc.
@anomadsoul
Claramente y como dicen en mi publicito "No hay mal, que por bien no venga". ¡Así es! amigos, es el momento de planificarlos un gran plan de negocios y hacer las cosas bien, al menos así me lo propuse a nivel económico. Pero ¿como?...
! Ahorrando ¡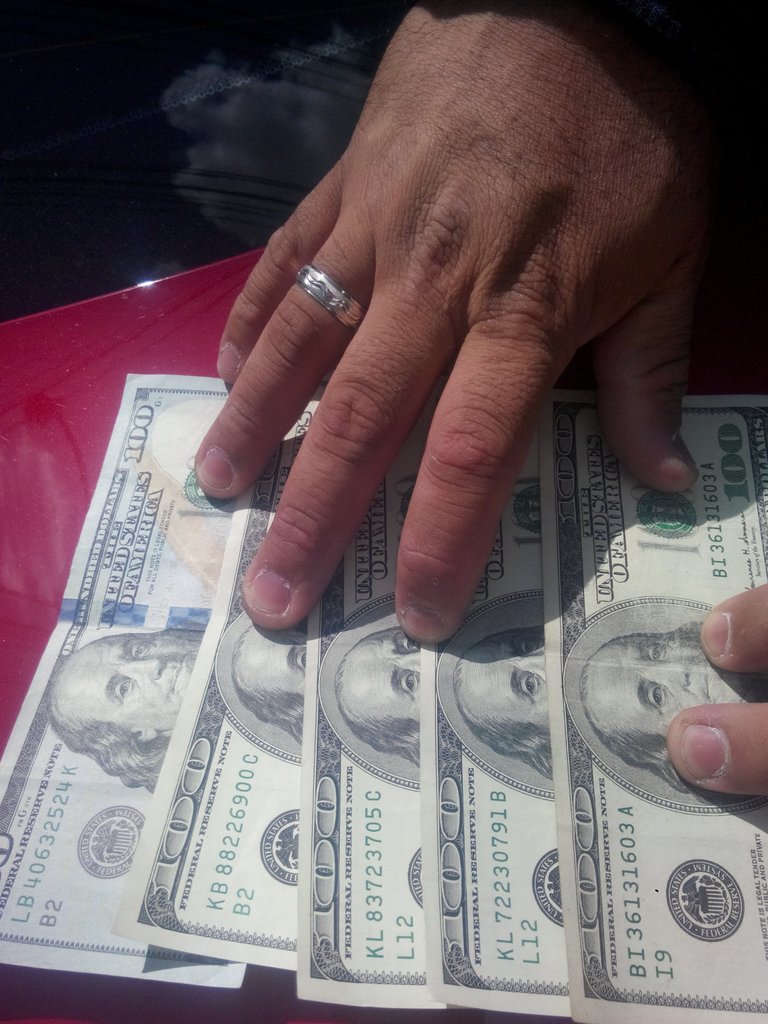 Me propuse ahorrar dinero, al terminar esta cuarentena y aunque hay momentos de la vida que resulta imprescindible que controlemos nuestros gastos, yo me hice una pequeña lista de autoayuda de lo que podrían servirme, y/o mejor dicho "Nos pueda servir". Tal vez estes en mi posición de saber que quiere mejorar su nivel de vida. También sabe que un aumento del sueldo esta fuera de discusión, al menos en el futuro inmediato.
Entonces, ¿Que haré al terminar esta cuarentena? ¿Porque mejor, no empezar de una vez?
Lo lógico: ahorrar, ya que un duro golpe como el de una pandemia imprevista, afecta nuestro bolsillo de una manera arrasadora si antes no sé esta prevenida y al menos tener una "Caja de ahorros para emergencias".
Entonces, para que no vuelva a pasar, y poder salir de una crisis económica, tengo o tenemos que empezar a reordenar las prioridades.
¡ Todo parece tan necesario !
El único problema es que no sabia como recortar gastos, hasta que me di cuenta que la clave es saber distinguir entre lo que deseo y lo que necesito.
Mas allá de lo realmente basico, como la comida y vivienda, solo uno mismo puede decidir ¿que es un deseo? y ¿que es una necesidad?, me hice unas pequeñas preguntas para conocer estas diferencias:
¿Cual es mi meta material?
¿Cuales son mis metas profesionales?
¿Donde quisiera estar en 5 años?
¿Donde quisiera estar en 10 años?
Me detuve a analizar estar preguntas, para poder responderlas y aclarar mis ideas para accionar un plan de ahorros y los invito a que ustedes también lo hagan, de acuerdo con los resultados hay que establecer prioridades a corto y a largo plazo, lo ideal seria hacer una lista de estas prioridades y destinar a cada punto la cantidad de dinero que requiere, luego se podría crear un presupuesto para alcanzar las metas.
¿Que haré para lograr mis metas?, pues me propondré a hacer lo siguiente:
Sólo retirar dinero del cajero automático del mismo banco, sacar dinero de otro cajero se cobrarían comisiones, y las mismas las podría usar para ahorrar y invertir en un negocio a largo plazo, seguro se le dará un mejor uso al dinero que regalárselo al banco.

Cancelare algunos de los canales "extras" en mi servicio de satelital de televisión, lo mas probable es que cuando acabe esta cuarentena, no tenga mucho tiempo para ver televisión, será mejor suscribirme a canales básicos y ahorraría mucho dinero al año.

Comprare productos de belleza mas económicos, estuve charlando con varios amigos profesionales en la materia y según ellos, muchos son tan buenos como los mas caros que antes compraba en las grandes tiendas.

Congelaré las tarjetas de crédito, ¡ Literalmente ! estuve leyendo y algunos expertos recomiendan romperlas, pero no hay que ser tan exagerados, la pondré en un vaso con agua y la meteré al congelador, cuando se me antoje un par de zapatos nuevos y no los pueda pagar al contado, tendré que esperar a que se descongele el vaso con agua y seguramente se me habrán quitado las ganas mal gastar el dinero.
Será dificil calcular cuanto dinero ahorrare al año, pero lo importante es accionar el plan y trazar las prioridades.
Gracias ¡ Totales !
Puedes encontrarme en mi redes sociales como: