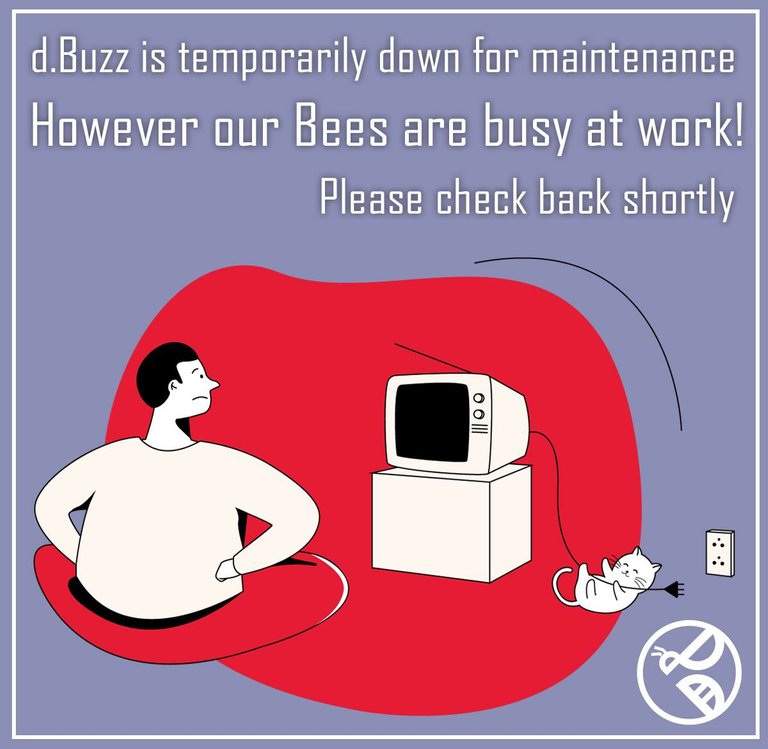 ---
Prior to the launch of D.Buzz our team reached out to @guiltyparties, @hivewatchers and various members & stakeholders of the community to help ensure that our Dapp would be well received.
The concerns laid out by abuse fighters largely centered around reward pool abuse, so we launched with Rewards set to Decline to gather additional feedback, and see how the community would react to a new micro-blogging Dapp on the HIVE blockchain.
Two days after our launch, @xxxxxxxxxx published a post expressing concern over the Twitter-to-Hive aspect of D.Buzz, and in the comment section of that post, @hiddenblade pointed out that some of the criticism was in fact correct, and that the reposted Tweets were showing up in feeds, even for people not subscribed to the D.Buzz community - that is NOT how we intended the Dapp to work.
In the midst of the controversy and after enough complaints, we took the site offline and placed it in maintenance mode. We are now re-grouping and planning our next step.
Rest assured, your various perspectives, opinions and ideas have been heard, and we are now consolidating them into a single solution to serve you, the HIVE community and everyone that would benefit from a micro-blogging Dapp built on the HIVE blockchain.
Feel free to ask questions, leave feedback, or even give us constructive criticism in the comments below, and credit to: @jongolson, @patrickulrich, @niallon11, @felt.buzz, @clayboyn, @mmmmkkkk311, @justineh and all of you who gave us feedback in the comment sections of our posts.
---
PREVIOUS POSTS:
---