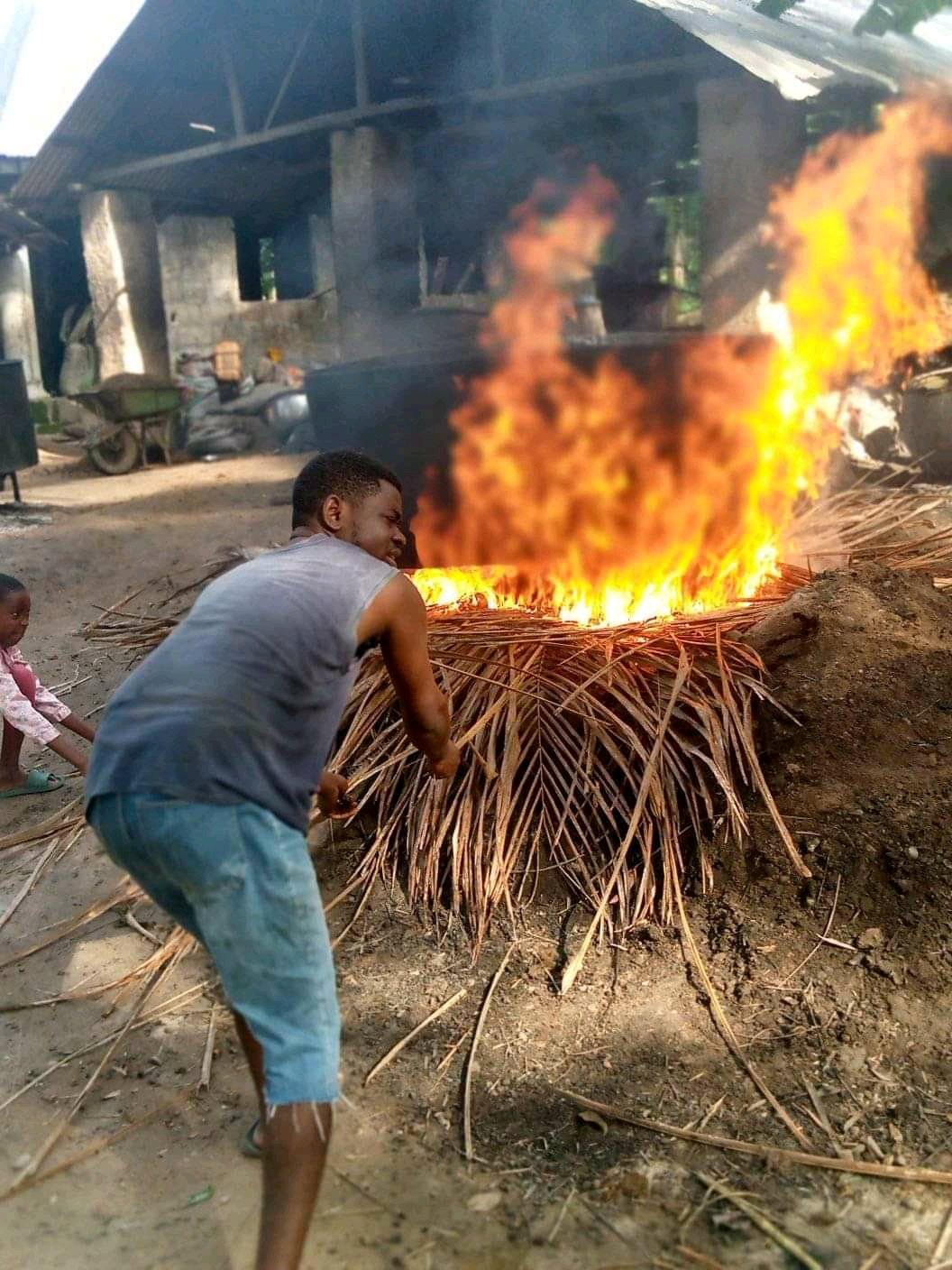 Hello friends, so earlier this week I assisted my grandmother in the palm oil making process and I'm here to share my experiences with you.
First what is palm oil?
Palm oil is a redish important and edible vegetable oil which can be used as a basic raw material for both food and non-food processing industries.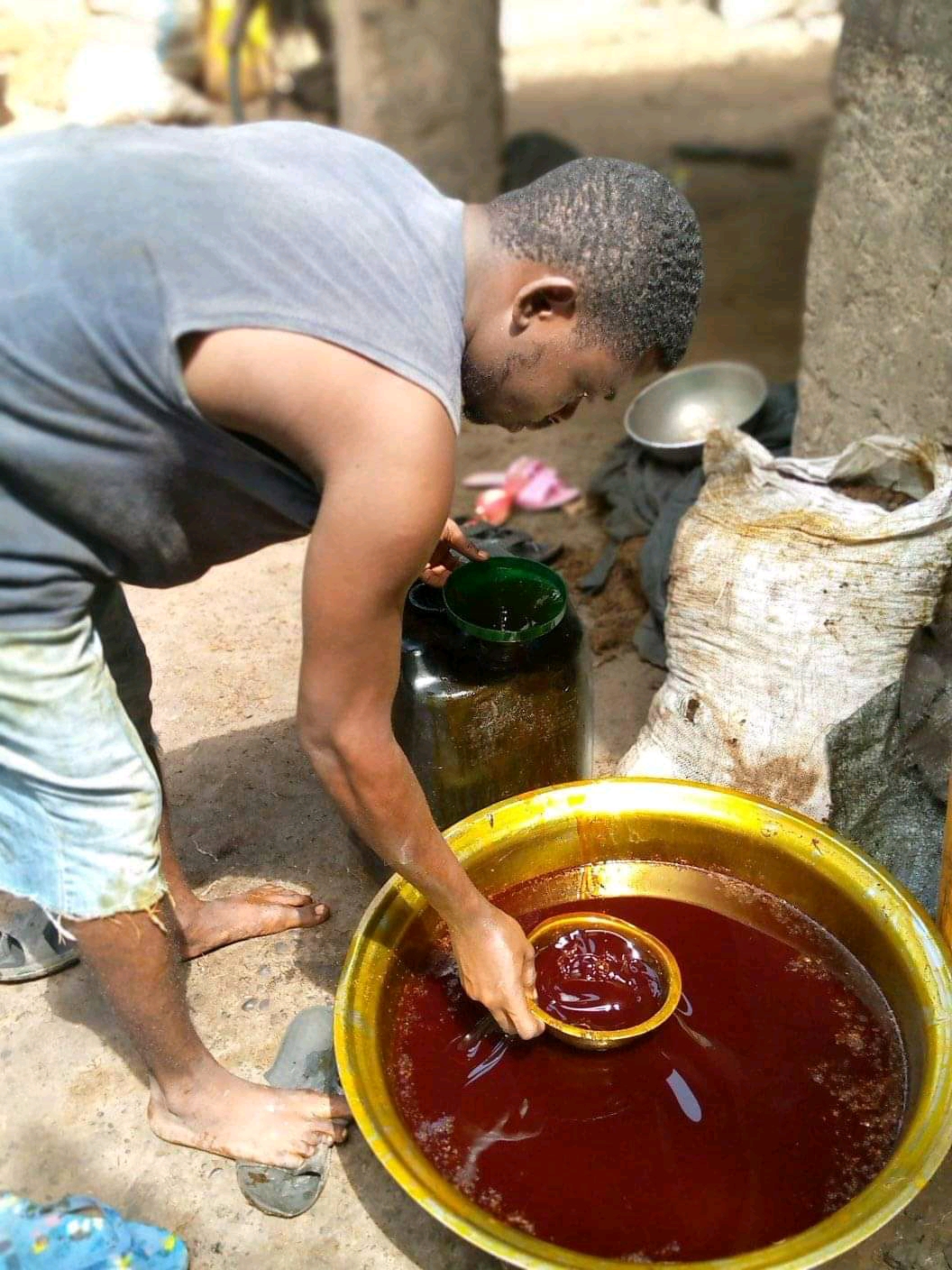 Amazing thing I learnt is that each palm tree can produce about 10 tonnes of fresh fruit and to me that's a wondrous stuff to ponder about nature.
Here's what a palm tree looks like :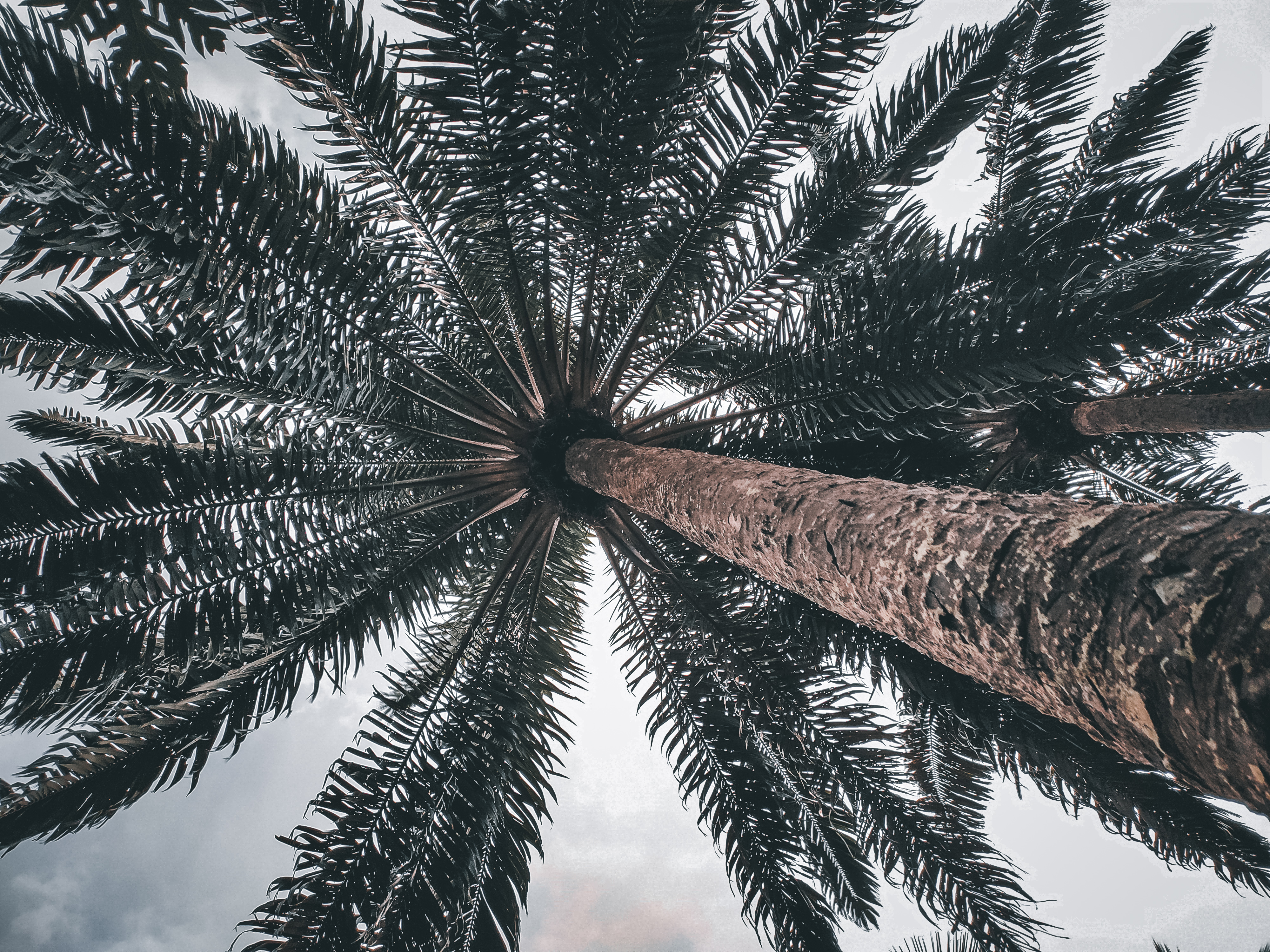 The basic operation in the palm oil making includes :
Harvesting :This is the first step you take while making your red oil. We invited a palm fruit harvester to aid in harvesting some of the ripe palm fruit from the palm tree.
After that, I transferred them by head back home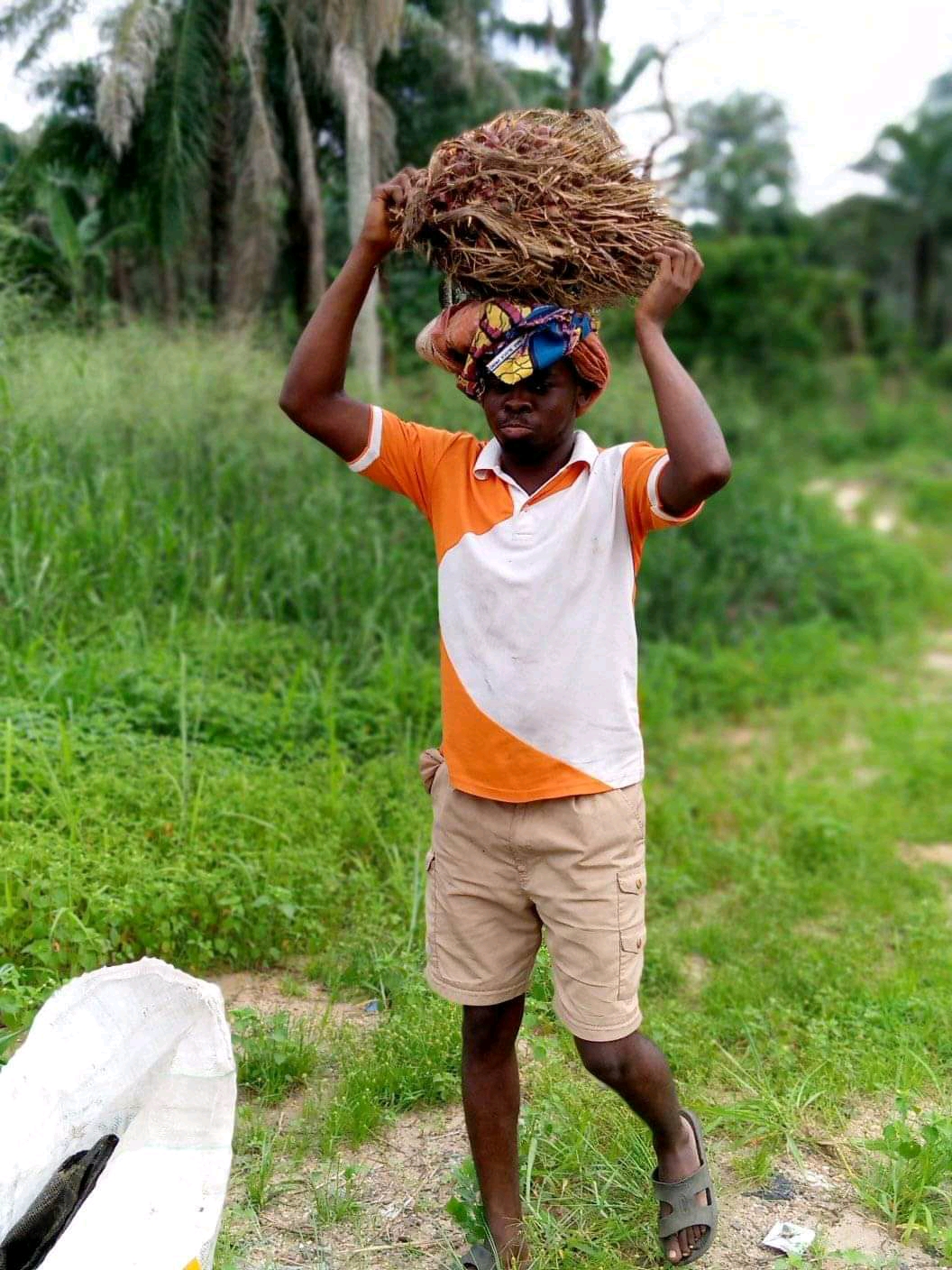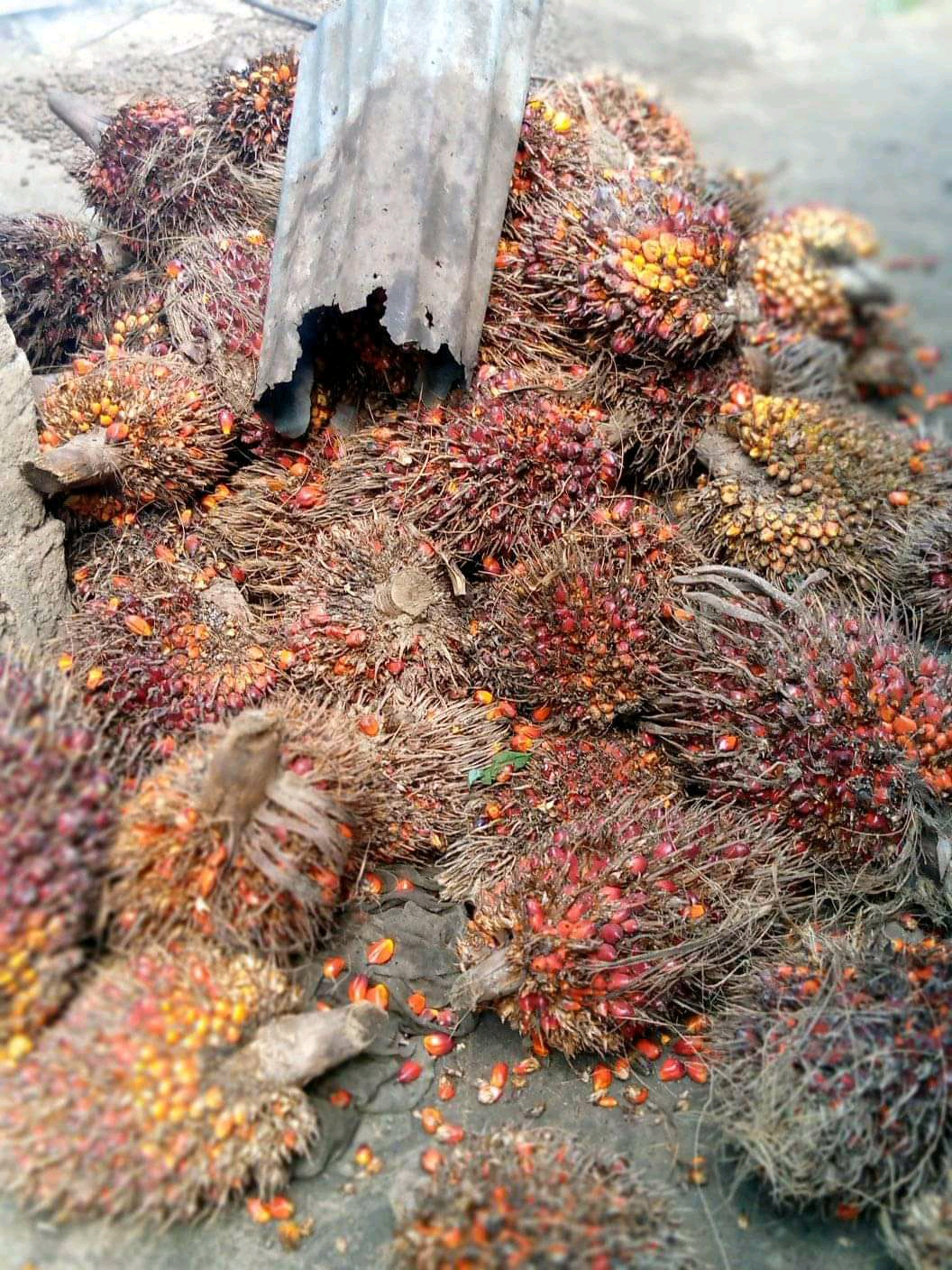 Separating process : The separation process is done by simply cutting in order to separate the fruits from the thorns and then sitting down to efficiently separate them by hand picking.
After this process, the palm fruit were being conveyed to the palm mill.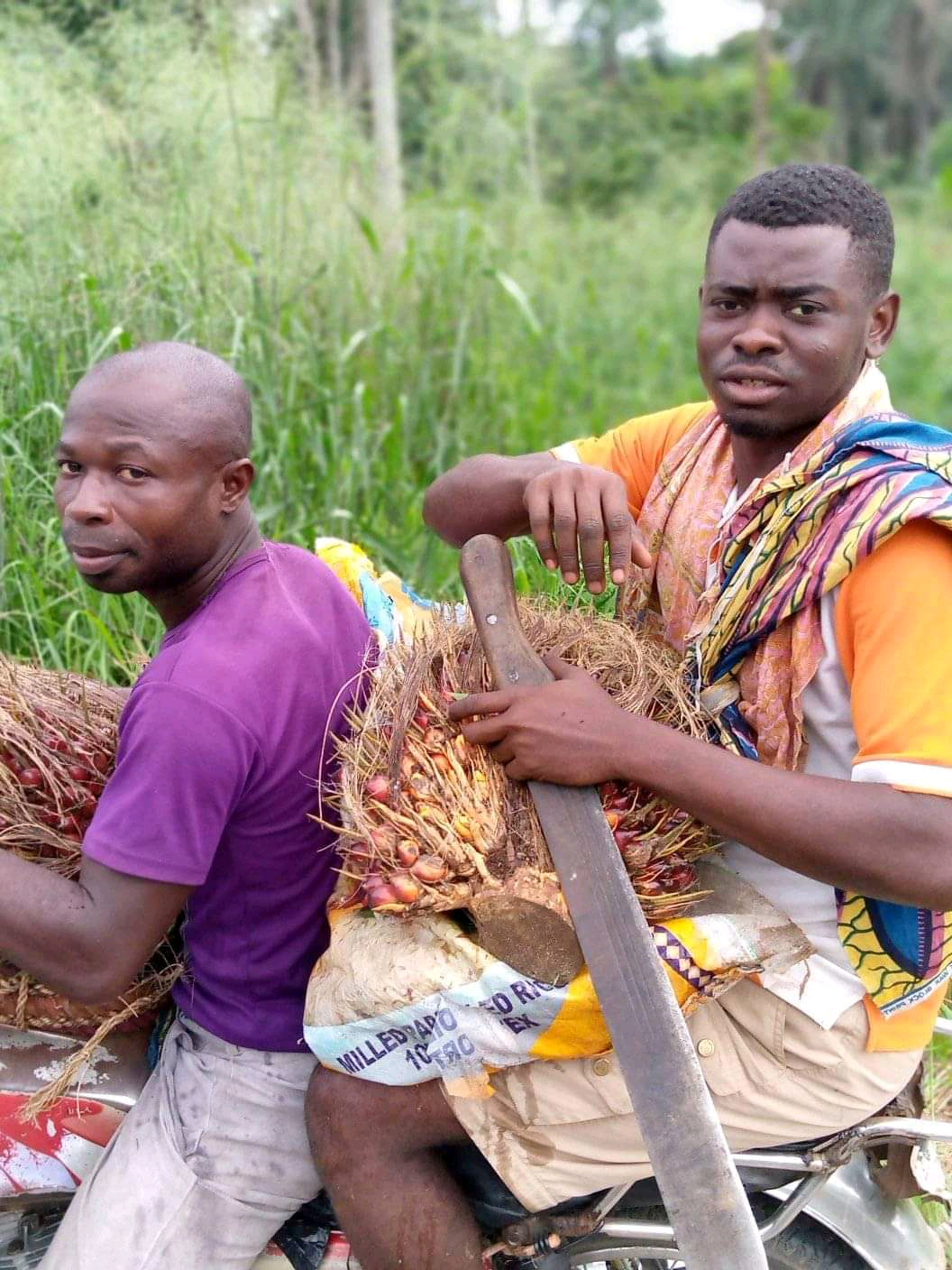 Heating and Boiling : This process is carried out by using fire woods to set fire and ensuring it keeps boiling @ 100°c, till the palm fruit boils and this is done through the aid of industrial pot filled with water.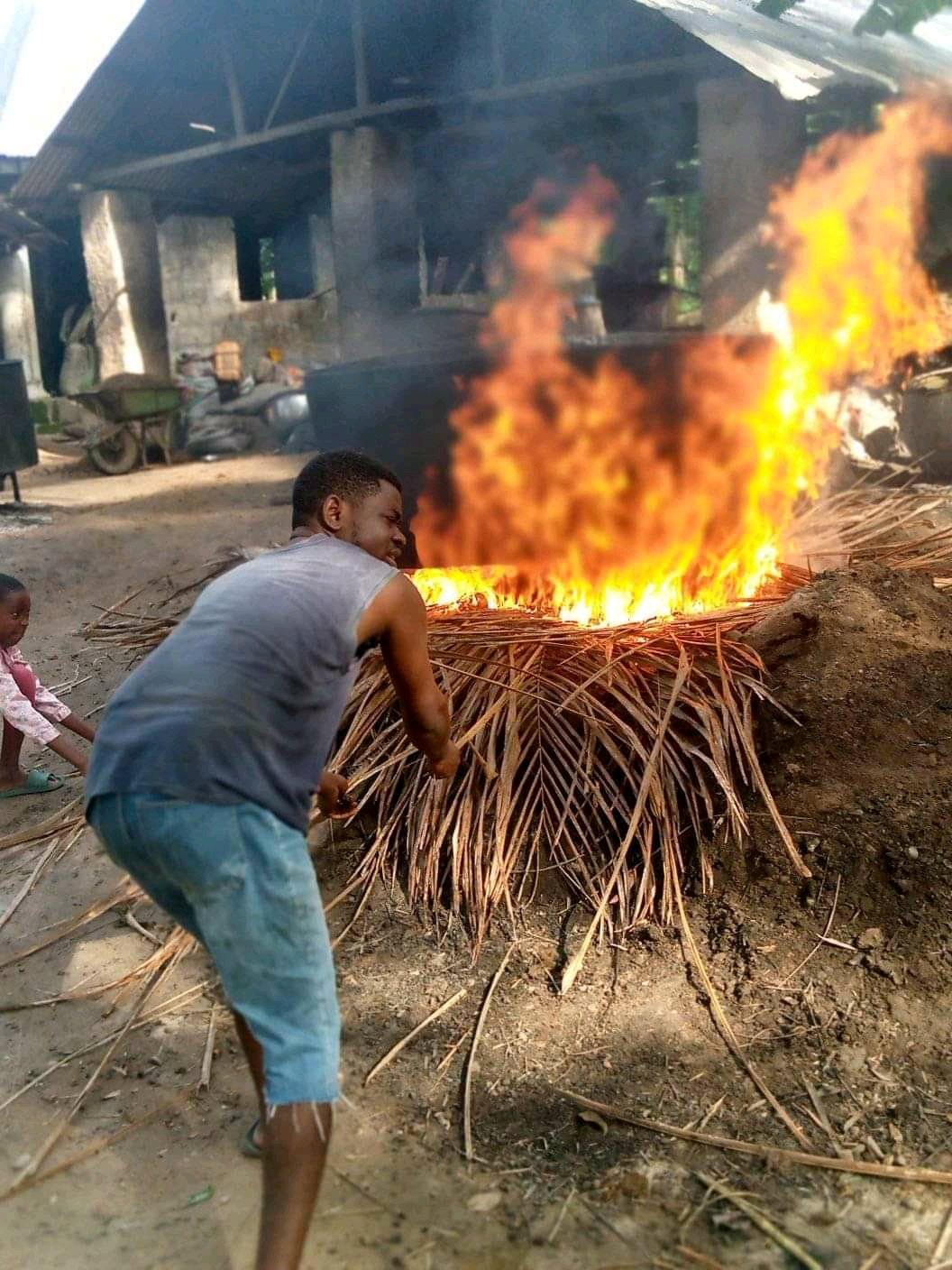 Grinding process : This is the next process after boiling. We fetch our boiled palm fruit from the pot.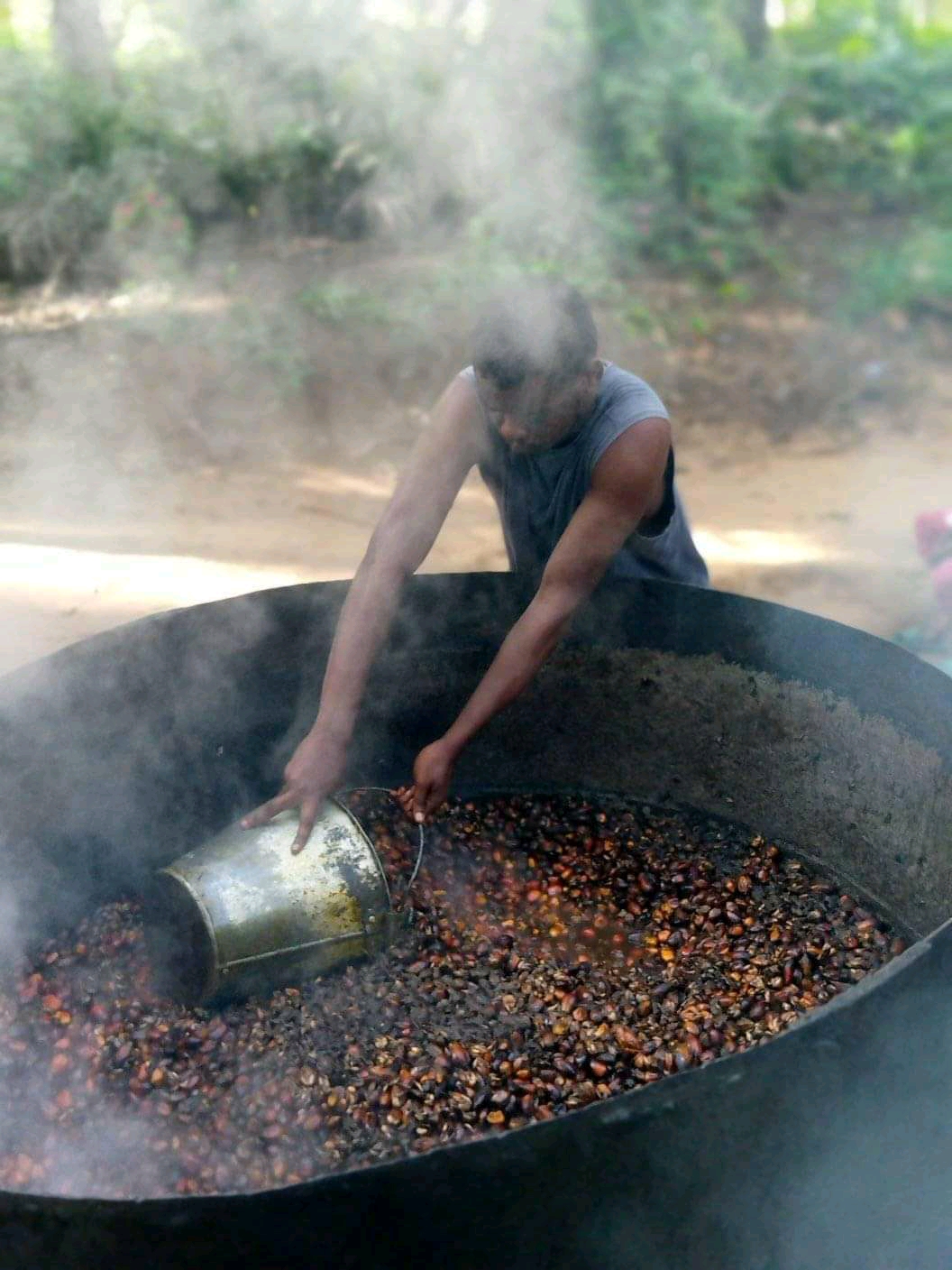 Then, we pour our boiled palm fruit into the grinder and grind for some minutes.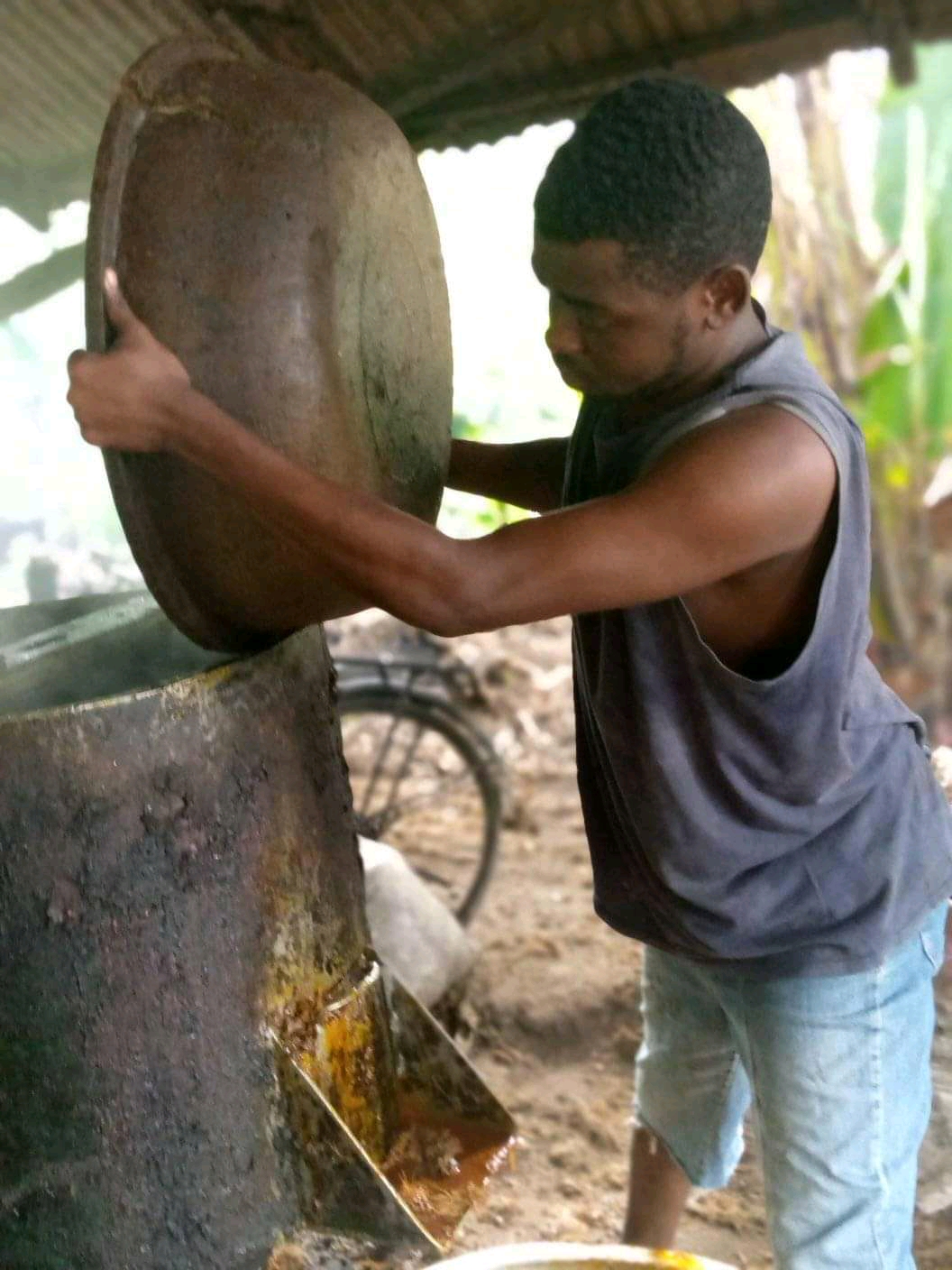 After that we transfer them to the pressing machine.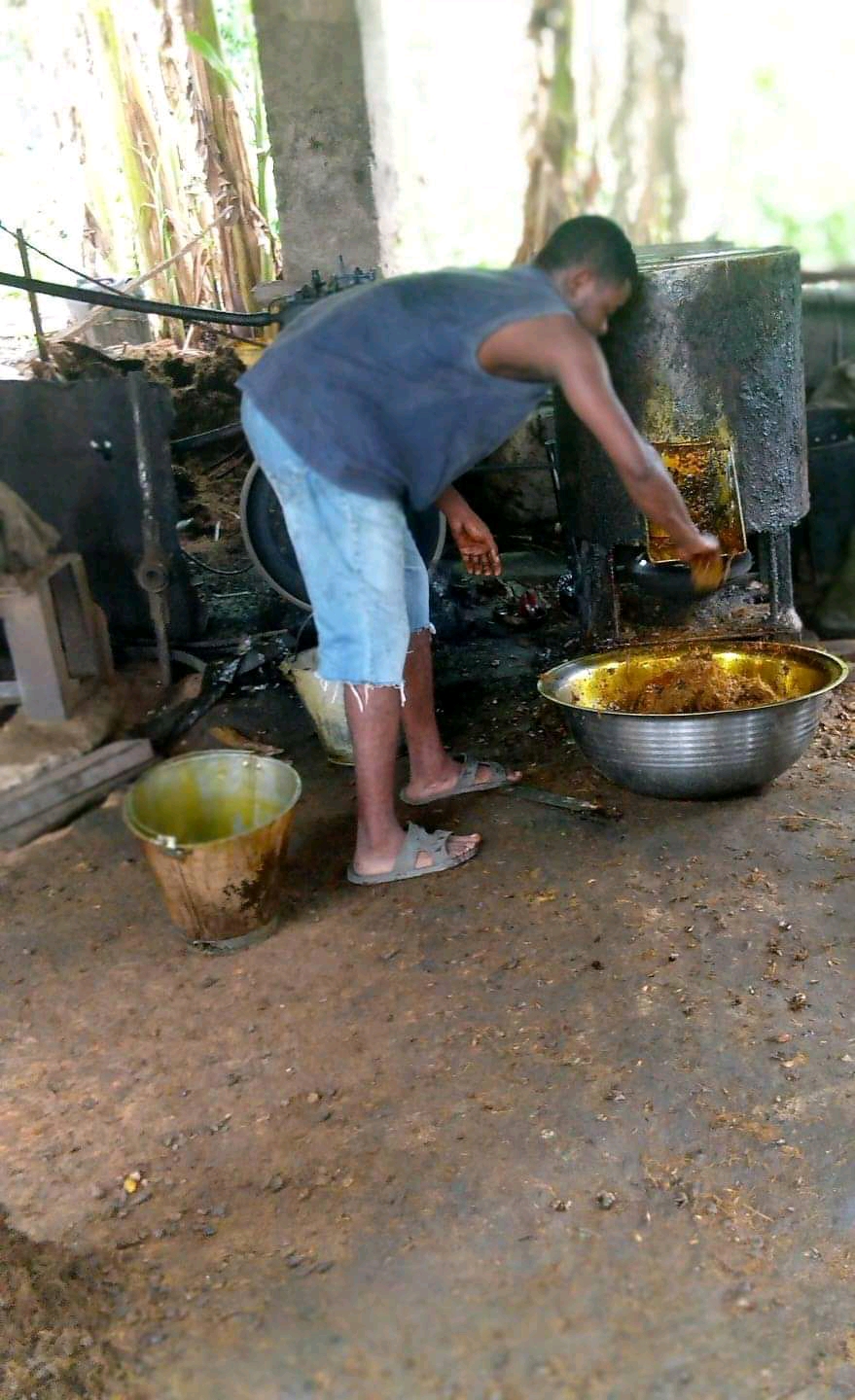 Pressing Process :After the palm fruits are being mashed and made soft, Its being sent to the pressing machine.
Here, its being manually pressed and separated into a mixture of oil, water and solid impurities.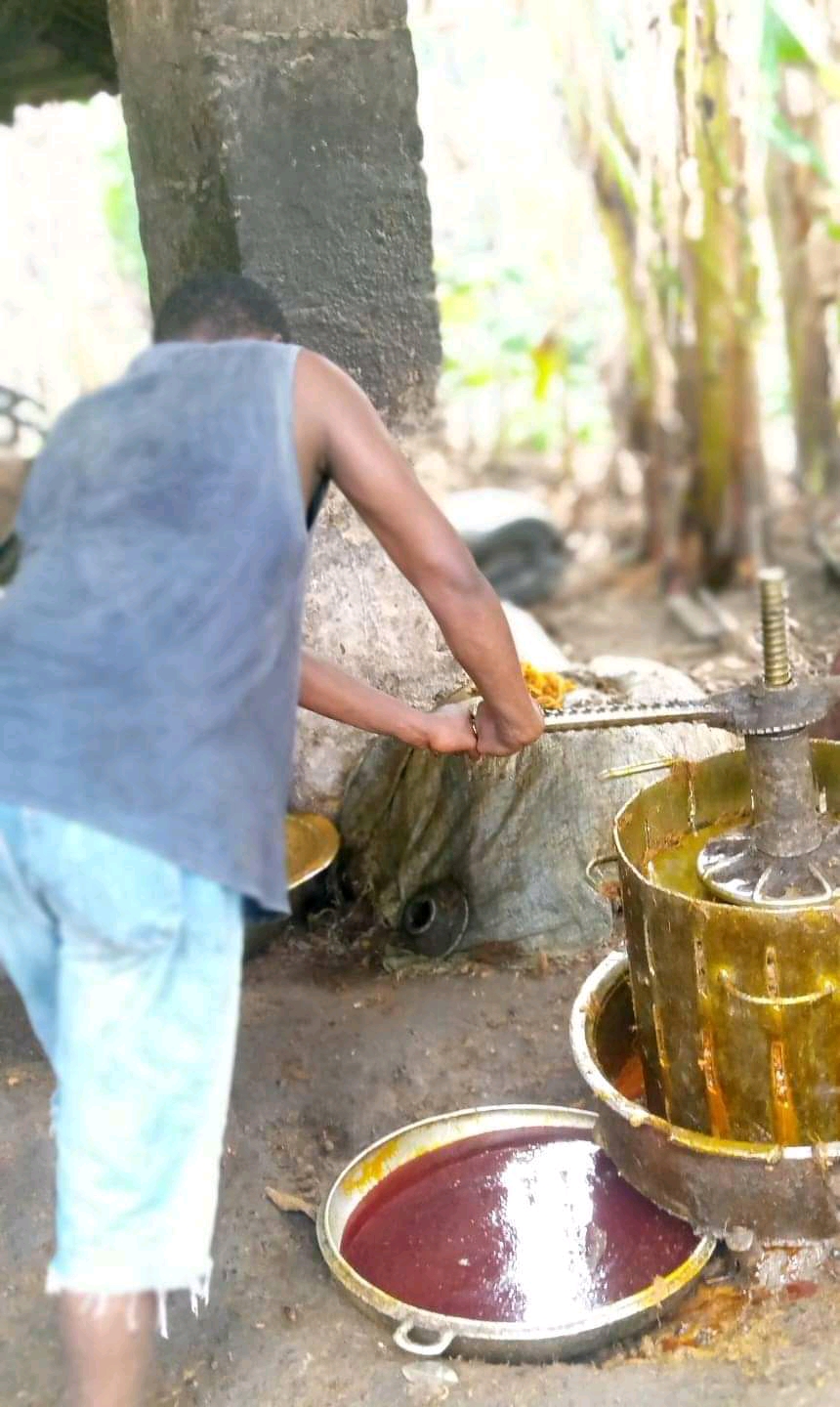 Separating process : The oil is carefully decanted into a separate container to separate the water content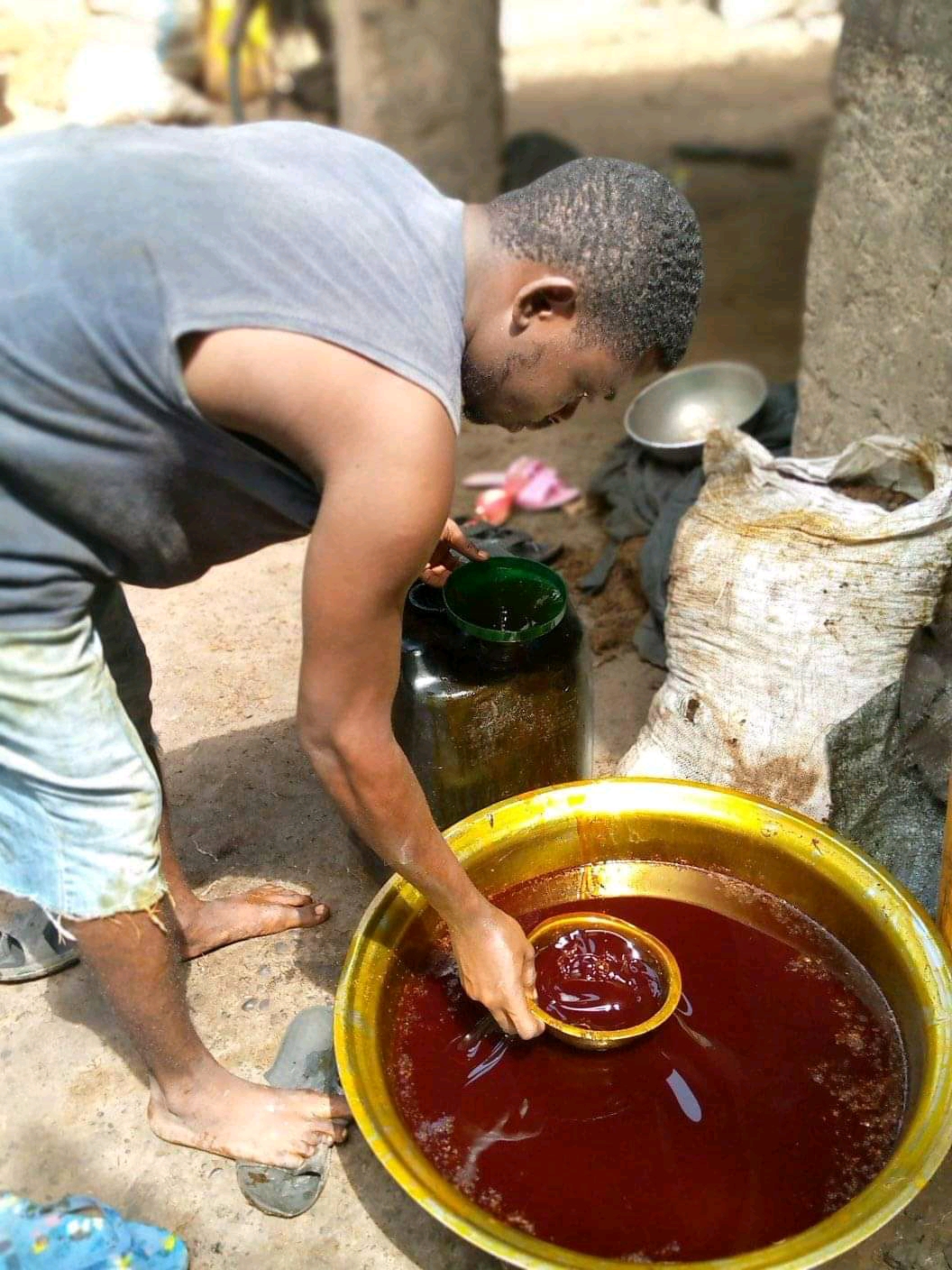 Furthermore, we use a filter net as a separating medium for the solid impurities.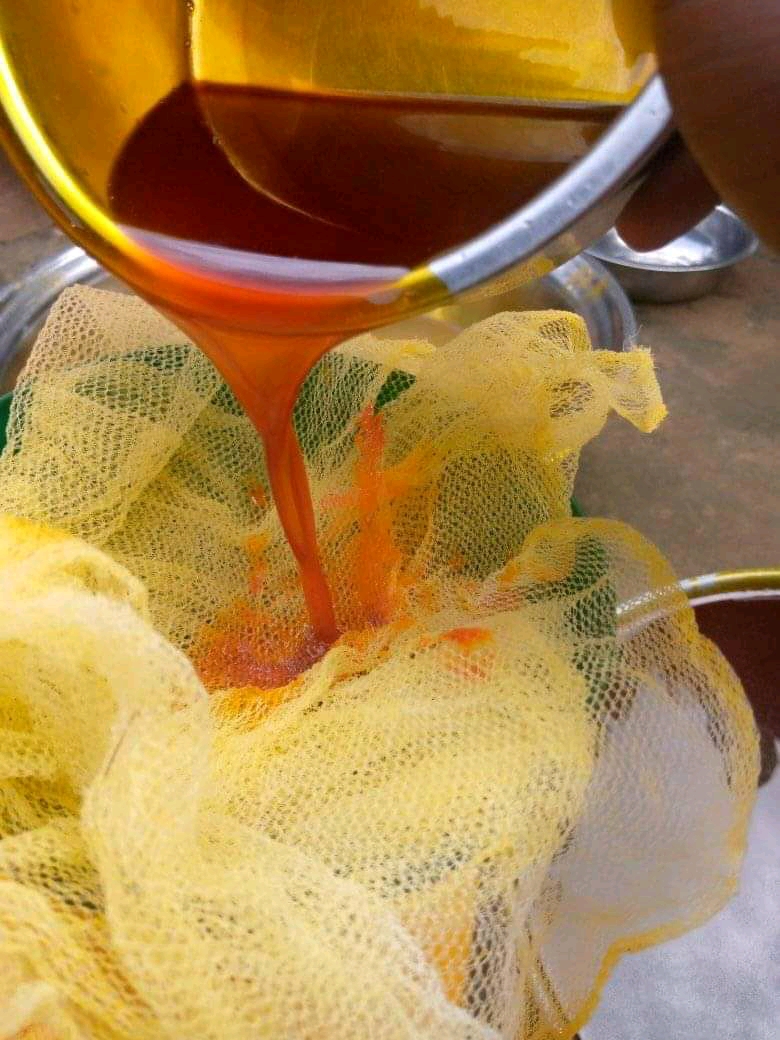 From the produce we made, the production process yielded 4 gallons of 25 Litres

Thanks to my amazing grandmother who taught me all this.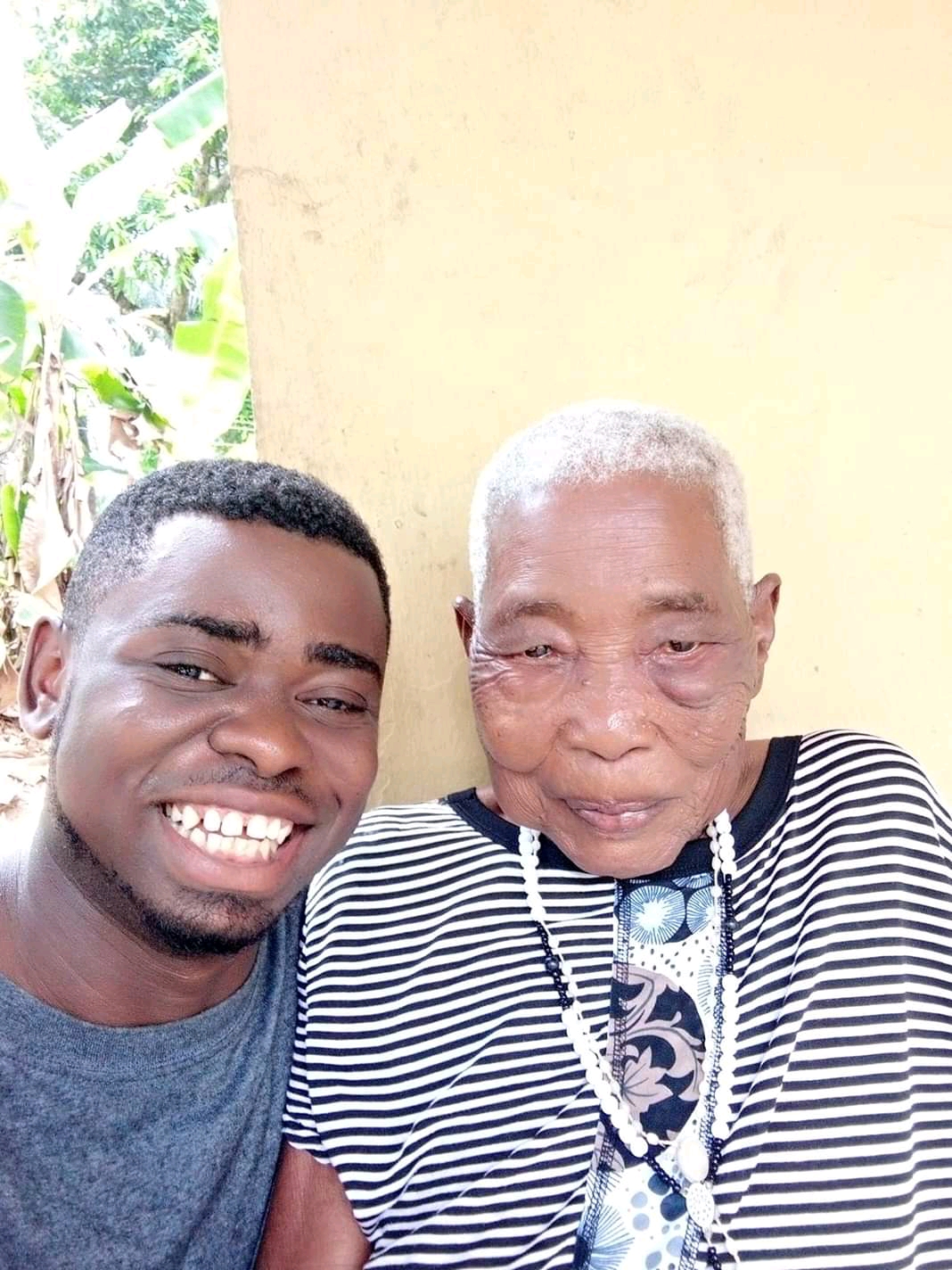 Thanks for stopping by 😊
#africa #agriculture #palnet #neoxian