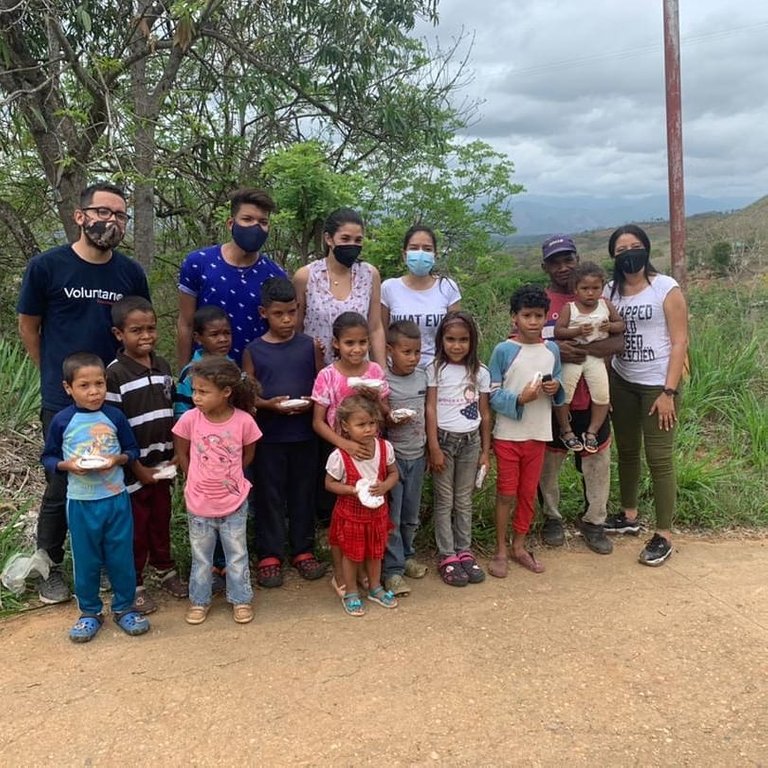 ---
On May 2nd we delivered arepas to children and elderly people in the La Horquilla sector as well as in the central area of the Cristóbal Rojas municipality of Charallave, Miranda State, Venezuela.
There are many people of scarce resources in our town. That is why from fundacoven we continue fighting for them.
Thank you for doing so much for us!
---
El pasado 2 de Mayo hicimos entregas de arepas a niños y personas mayores en el sector La Horquilla así como casco central del municipio Cristóbal Rojas de Charallave, edo. Miranda, Venezuela.
Son muchísimas las personas de escasos recursos en nuestra localidad. Es por esto que desde fundacoven seguimos luchando por ellos.
¡Gracias por hacer tanto por nosotros!
---
Agradecemos todo el apoyo que nos han brindado y los invitamos a contactarnos para seguir recibiendo sus donativos y poder ayudar a la población que más lo necesita.
We thank you for all the support you have given us and invite you to contact us to continue receiving your donations in order to help the population in need.
---