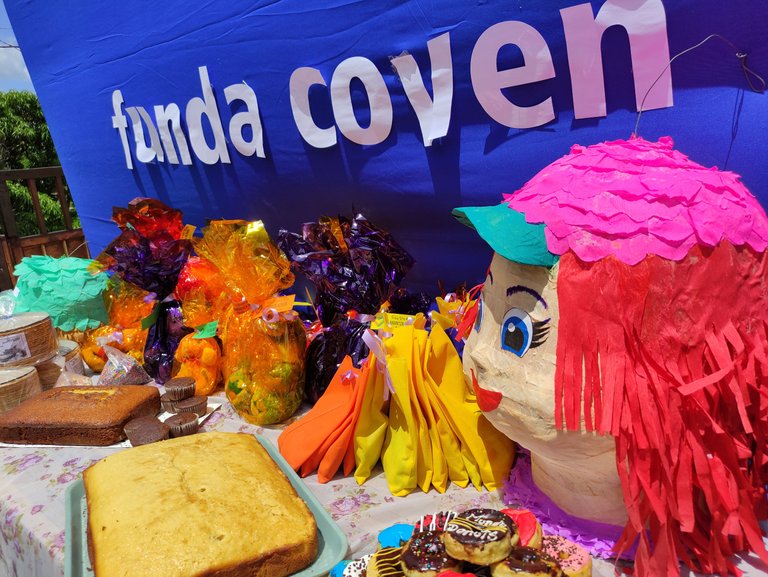 Today we bring to you a photo gallery of our activity for Children's Day in Venezuela. This activity had a period of 3 months of planning where we solicited support through social networks, the HIVE community as well as on our website: https://fundacoven.org/ddn2021/.
In this way we sought to carry out a special program where one of the many communities would benefit from a day full of smiles. Such was the case of the community of "Los Olivos" located in the Cristóbal Rojas municipality in the state of Miranda.
From the COVEN Foundation, we present the following photo gallery about what was this wonderful children's day. Not before reminding you that you can donate to our project through different means be it Zelle, Cryptocurrency, buying NFT art in our gallery, AirTM, or Gofundme.
Thank you very much!
El dia de hoy traemos a ustedes una fotogalería de lo que fue nuestra actividad por el día del niño en Venezuela. Esta actividad contó con un periodo de 3 meses de planeación en donde solicitamos apoyo mediante redes sociales, la comunidad de HIVE así como en nuestra pagina web: https://fundacoven.org/ddn2021/
De tal forma buscamos realizar un programa especial en donde una de tantas comunidades se viesen beneficiada por un día lleno de sonrisas. Tal fue el caso de la comunidad de "Los Olivos" ubicada en el municipio Cristóbal Rojas del estado Miranda.
Desde la fundación COVEN presentamos la siguiente fotogalería sobre lo que fue este maravilloso día del niño. No sin antes recordarles que pueden donar a nuestro proyecto mediante distintos medios sea Zelle, Cryptocurrency, comprando NFT art en nuestra galería, AirTM, o Gofundme.
¡Muchas gracias!
---
FUNDACOVEN : Children's Day Program 2021 : Community "Los Olivos".
Programa por el Dia del Niño 2021 | Comunidad "Los Olivos"
Photo Gallery | Foto Galeria: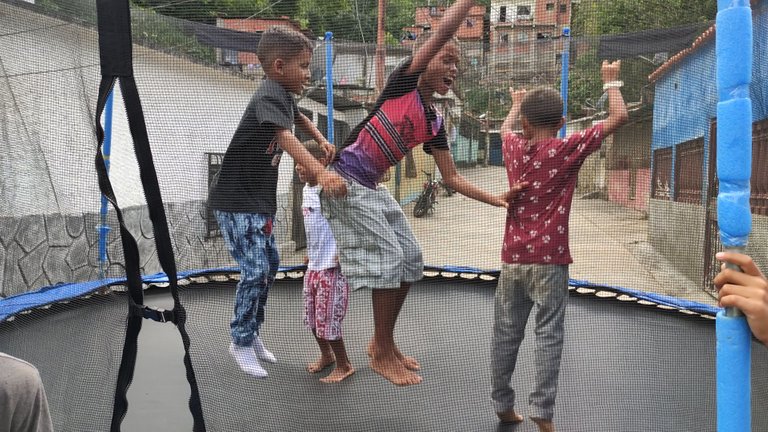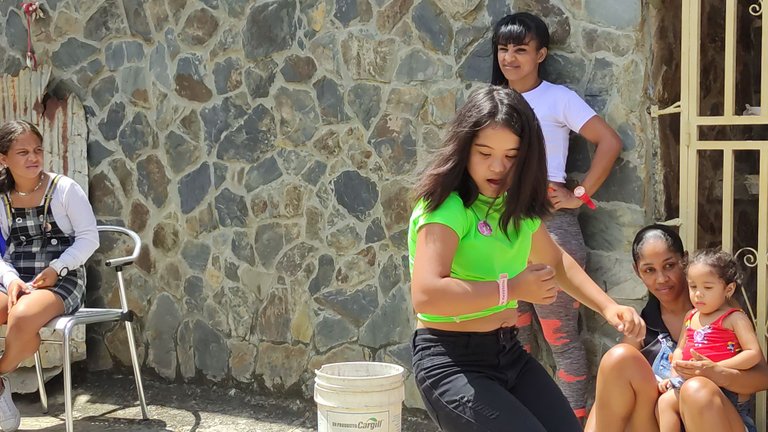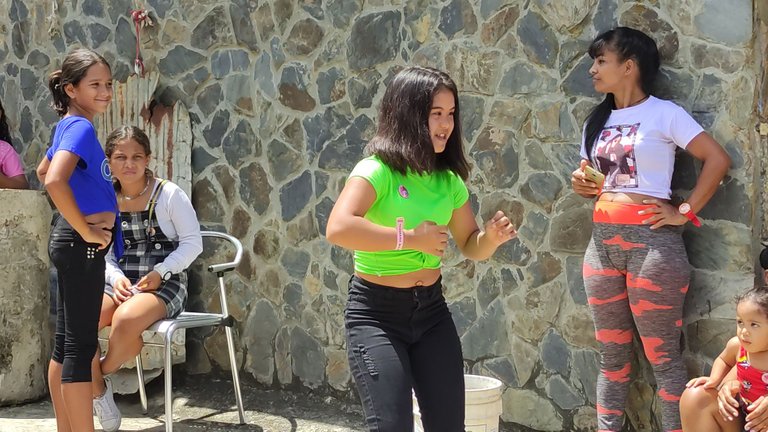 ---

---
🍦 Ice cream with love | Helados con amor:
The Torres family came to our activity and toasted the children with some delicious fruit ice cream. This is a low-income community that does not usually buy this type of product, so there were many smiling faces of the children during this surprise delivery.
La familia Torres acudió a nuestra actividad brindando a los niños con unos ricos helados de frutas. Esta comunidad al ser de bajos recursos no suele adquirir este tipo de productos, por lo cual fueron muchas las caras sonrientes de los niños durante esta entrega sorpresa.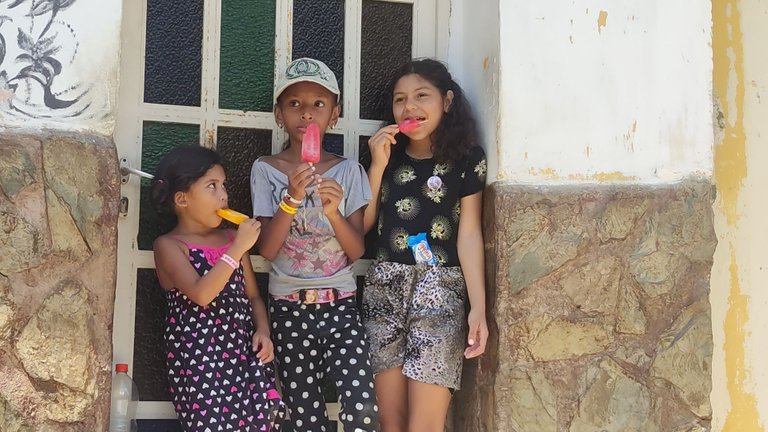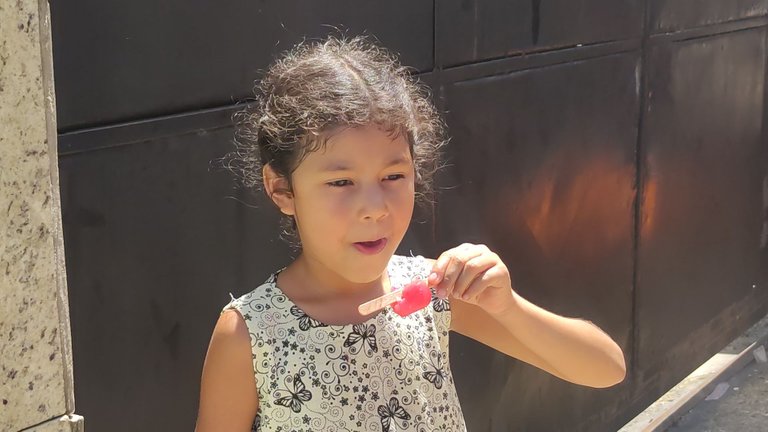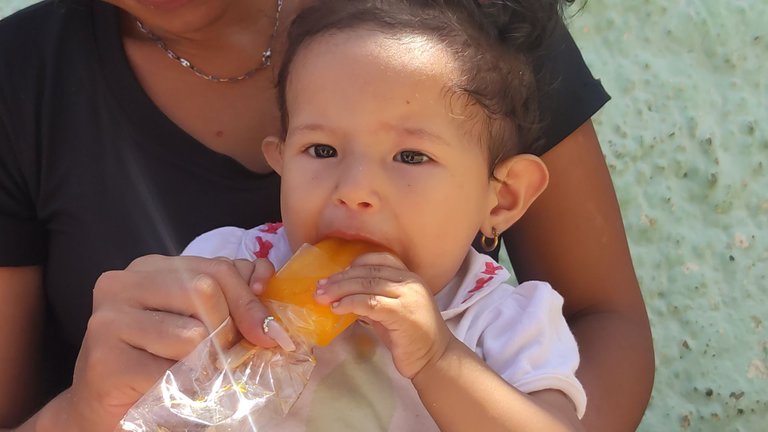 ---

---
🍩 World of donuts and wafers | Mundo donas y obleas:
Many wafers were also made for all the children, which were handed out along with donuts of different flavors and colors.
También se realizaron muchas obleas para todos los niños, las mismas fueron entregadas en conjunto con donas de distintos sabores y colores.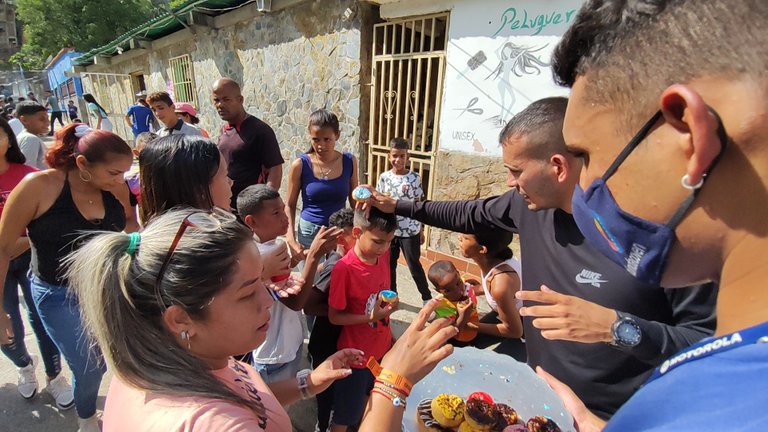 ---

---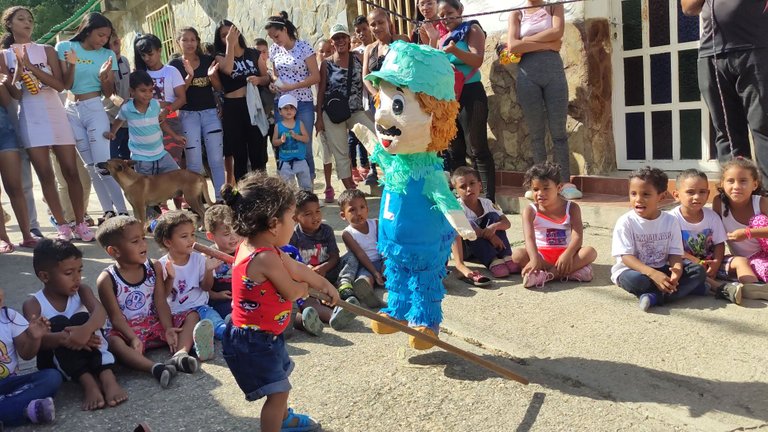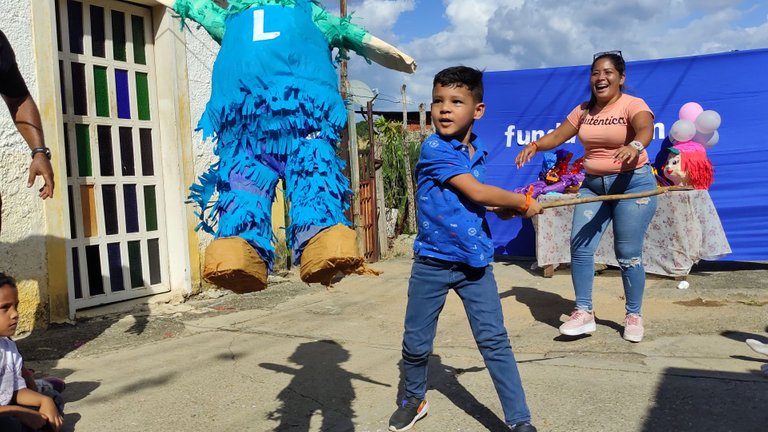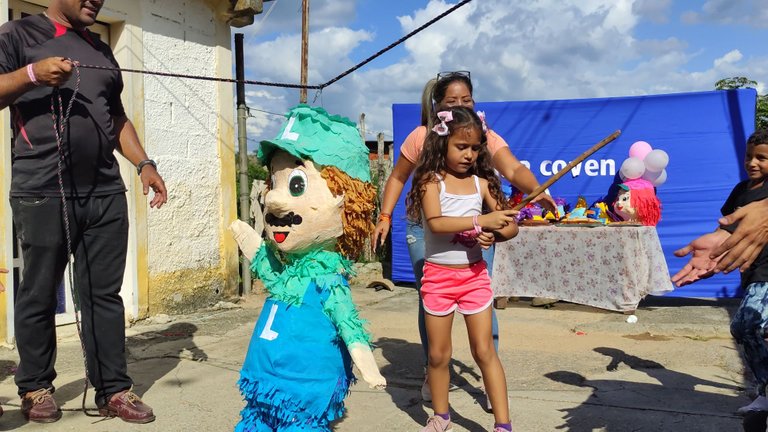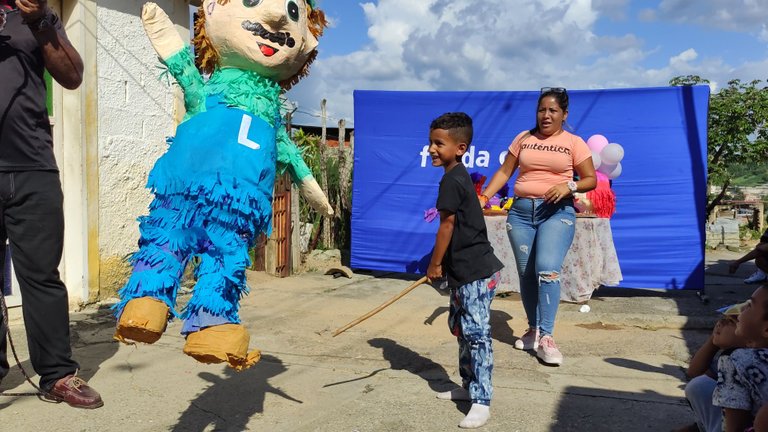 ---
---

---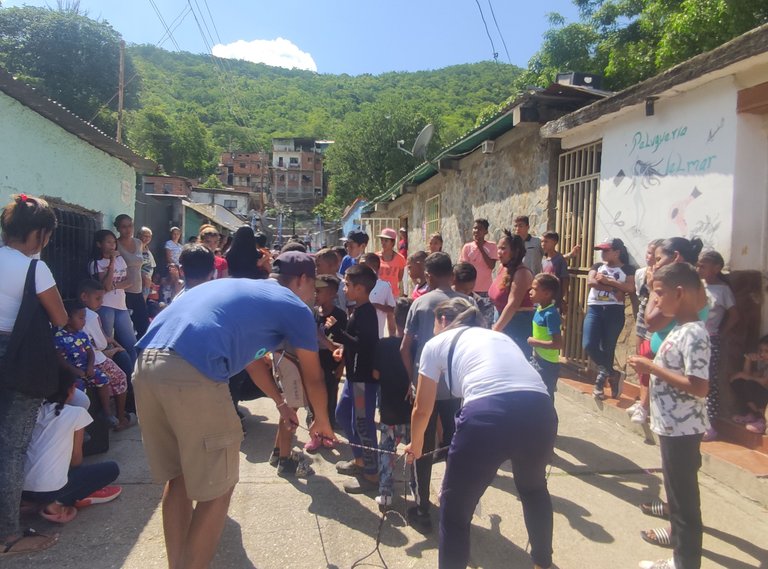 😀 Giving Smiles | Brindando Sonrisas:
During the children's day activity, the community of Los Olivos enjoyed a lot of recreation with a variety of games for the children filled with gifts and toys.
Durante la actividad por el día del niños, la comunidad de Los Olivos pudo disfrutar de mucha recreación en donde se realizaron diversidad de juegos para los niños llenos de regalos y juguetes.
---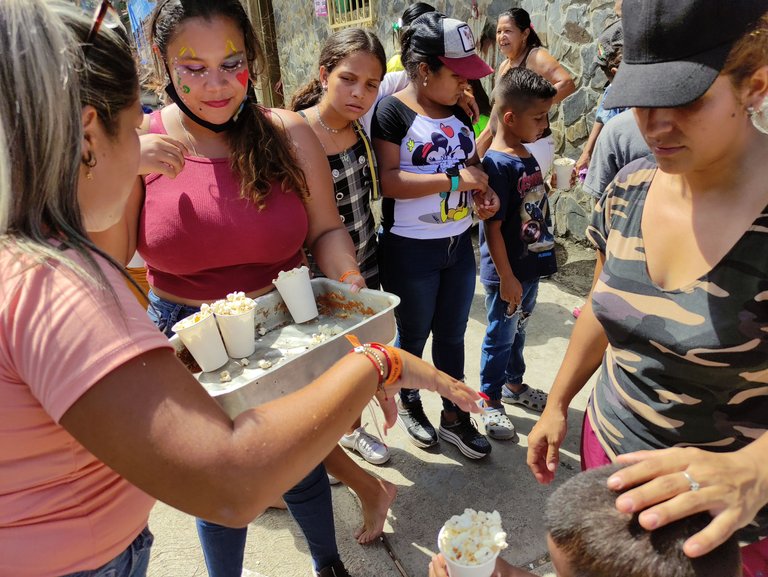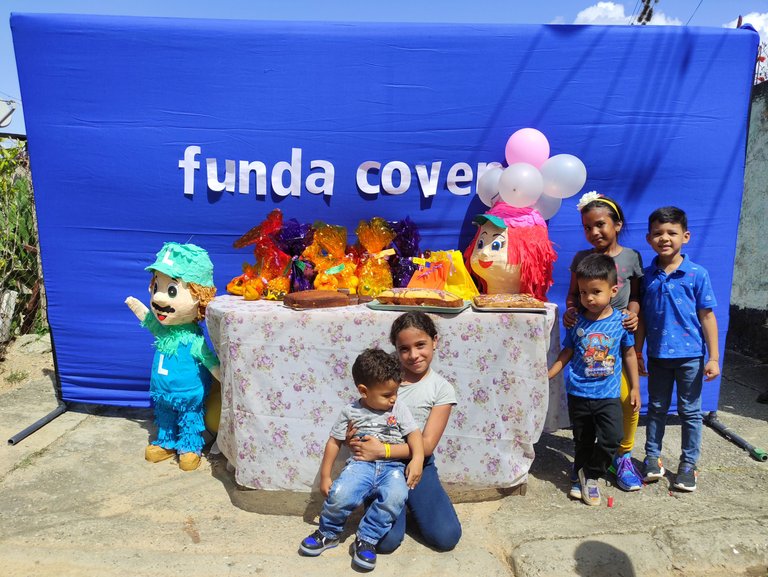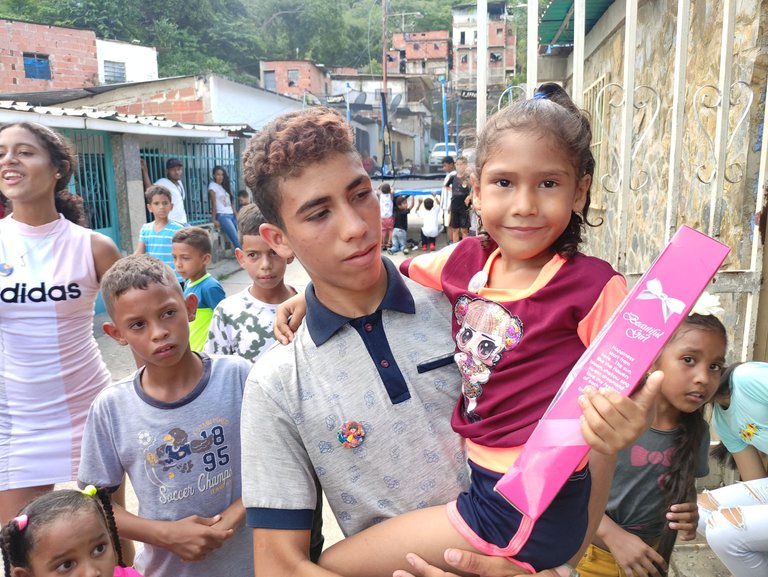 ---

---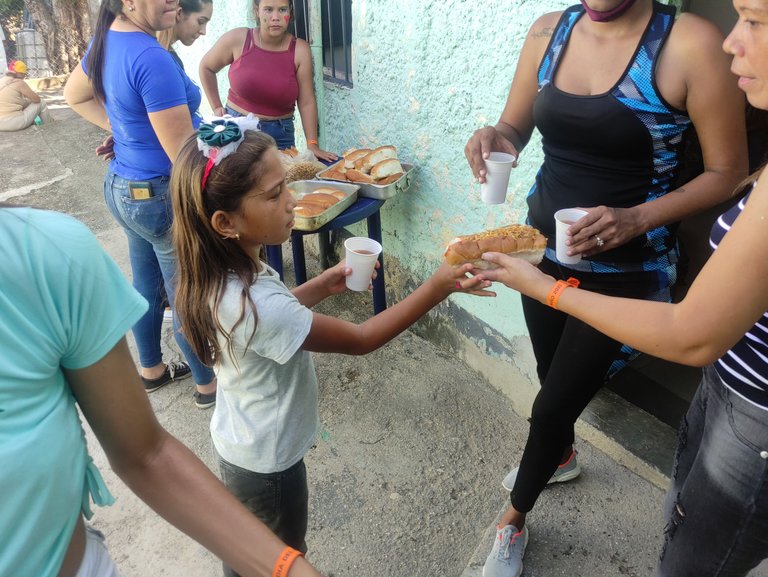 ❤️ Food for Life | Comidas x Vida:
As part of our initiative we continued the " Food for Smiles" program where we delivered a lot of food to these children, including Hot Dogs, donuts, cakes, popcorn, as well as cotillions for the little ones.
Como parte de nuestra iniciativa continuamos el programa "Comidas por Sonrisas" en donde realizamos entrega de muchísima comida a estos niños, entre ellos principalmente se les realizó Hot Dogs, donas, tortas, popcorn, así como cotillones para los más pequeños.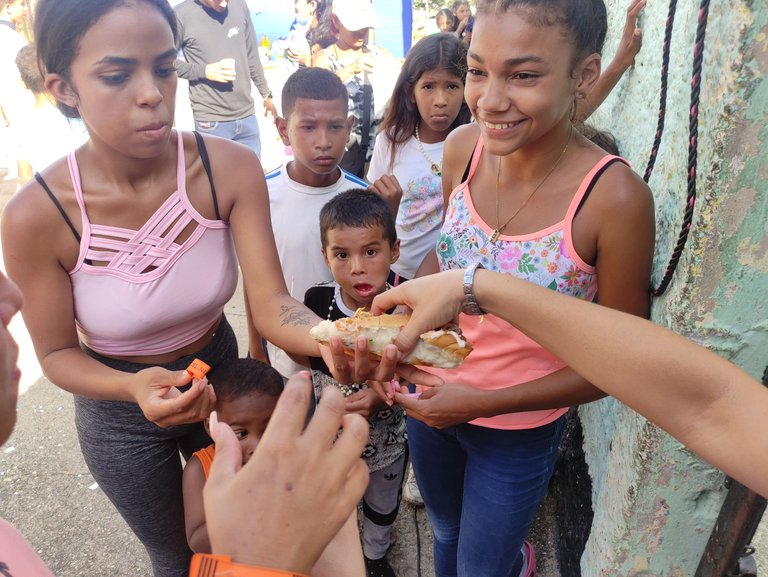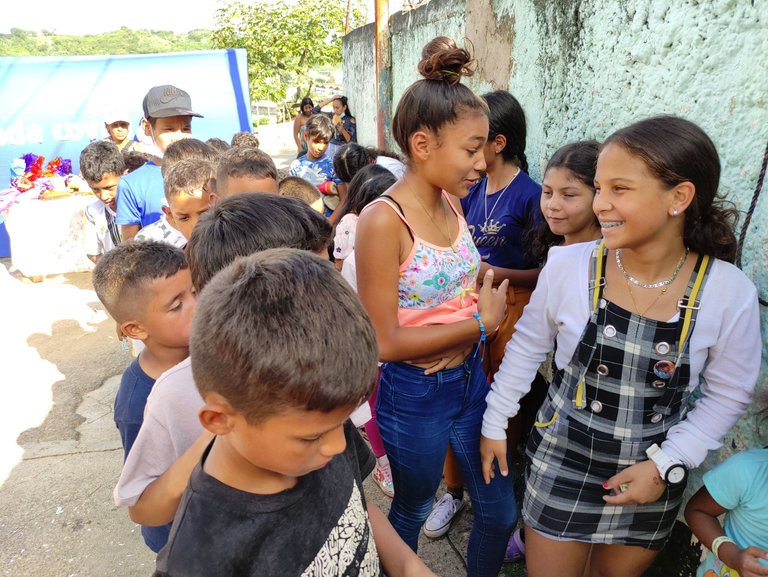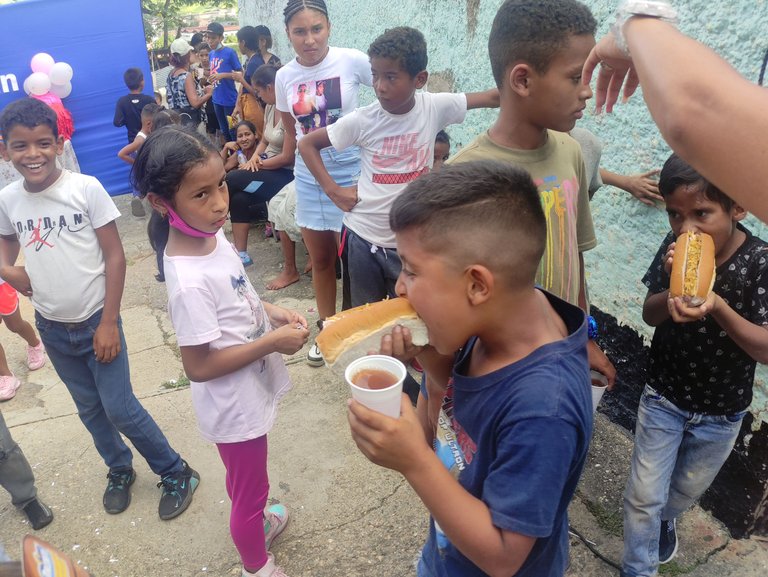 ---
---

---
🎁 Delivery of gifts: | Entrega de regalos:
In this community as well as in many parts of Venezuela there are many children who never receive any kind of gift due to the serious economic situation that plagues our country. That is why from the COVEN Foundation we deliver toys to children from 1 to 7 years old.
En esta comunidad así como en muchísimas partes de Venezuela son muchos los niños que nunca reciben ningún tipo de regalo motivado a la grave situación económica que azota a nuestro país. Es por ello que desde la fundación COVEN realizamos entregas de juguetes a niños entre 1 a 7 años.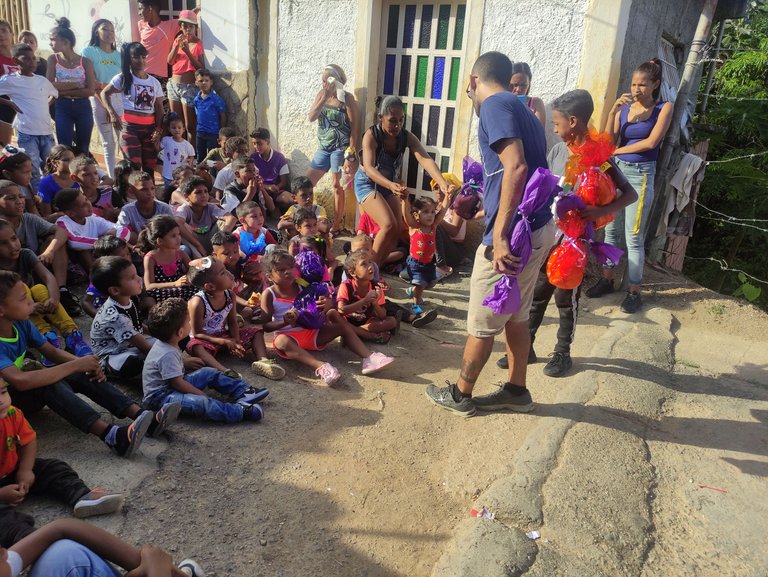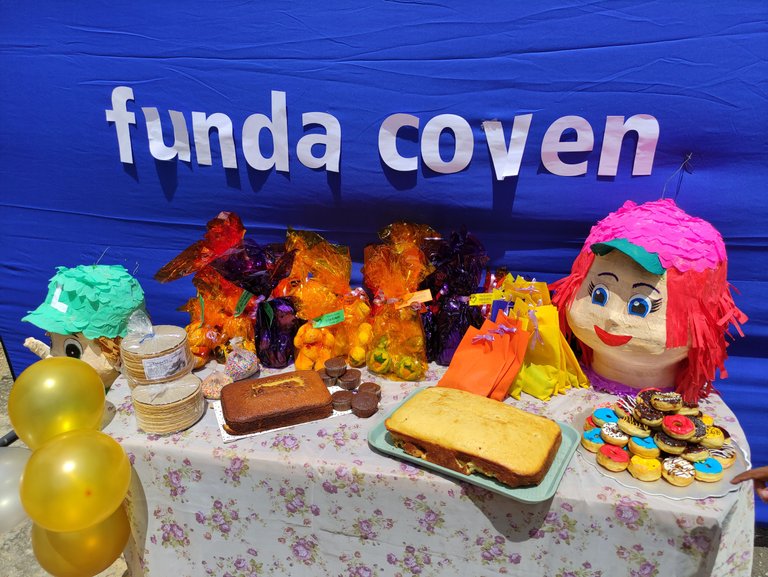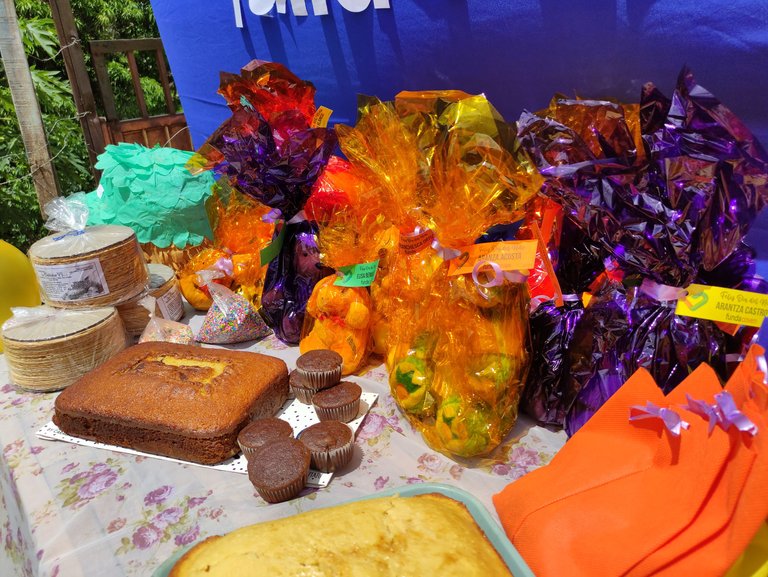 Agradecemos todo el apoyo que nos han brindado y los invitamos a contactarnos para seguir recibiendo sus donativos y poder ayudar a la población que más lo necesita.
We thank you for all the support you have given us and invite you to contact us to continue receiving your donations in order to help the population in need.
---