Hola! 🖐 We are 'Hermanos KuTTer' an artistic duo of poetic, graphic and visual production.
Our work is reproduced in the fields of visual arts, music, graphic design, clothing and others.
Since 2012 we are making art and producing the media where it circulates (posters, Stickers, flyers, record art, badges, T-shirts, shoes, installations, etc.) in this way we have managed to go beyond the standard limits of exposure and has allowed us to generate Links with artists from other fields contributing in their projects, transcending the boring 'art bubble' and the labyrinths that arise there.
---
Nuestro trabajo se reproduce en los campos de las Artes visuales, la música, el diseño grafico, vestimenta entre otros.
Desde el 2012 estamos haciendo arte y produciendo los soportes donde este circula (posters, Stickers, flyers, arte de discos, insignias, remeras, zapatillas, instalaciones, etc) de esta forma hemos logrado traspasar los límites estandar de exposición y nos ha permitido generar vinculos con artistas de otros campos aportando lo nuestro en sus proyectos, trascendiendo la aburrida 'burbuja del arte' y los laberintos que se plantean allí.
---
Here we are in the dark room... Our workplace is a house that we share with friends where there is also a recording studio / rehearsal room and a kitchen for meals.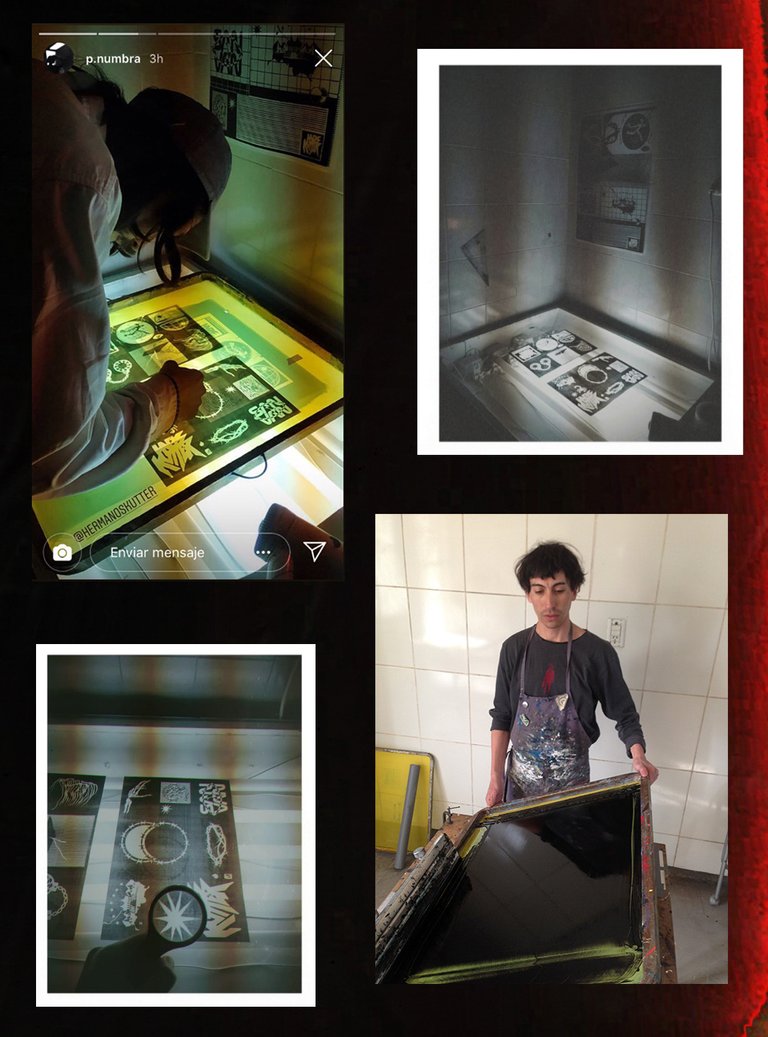 👆 Here we have set up a silkscreen printing workshop which is the technique that most defines and identifies our work.
We perceive that our work is more a channeling than a creation, in the sense that we do not have ideas, control or a clear vision about what we are doing, but rather we walk along a path guided by intuition, putting parts together, composing and using elements, shapes and colors that light up and form an image that we could not have imagined.
In future posts we will get to the point showing what we do that can be (screen printing, drawing, painting, digital art, sketches etc.) and we will probably bring our thoughts closer to what happens in our personal, social and artistic context.
---
Acá estamos en el cuarto oscuro... Nuestro lugar de trabajo es una casa que compartimos con amigos donde también funciona un estudio de grabación / sala de ensayo y una cocina de comidas.
Aquí tenemos montado un taller de impresión en serigrafía que es la técnica que mas define e identifica nuestra obra.
Percibimos que nuestro trabajo es mas una canalización que una creación, en el sentido en el que no tenemos ideas, control o una visión clara sobre lo que estamos haciendo sinó mas bien andamos por un camino guiado por la intuición, juntando partes, componiendo y utilizando elementos, formas y colores que se van iluminando y formando una imagen que no podriamos haber imaginado.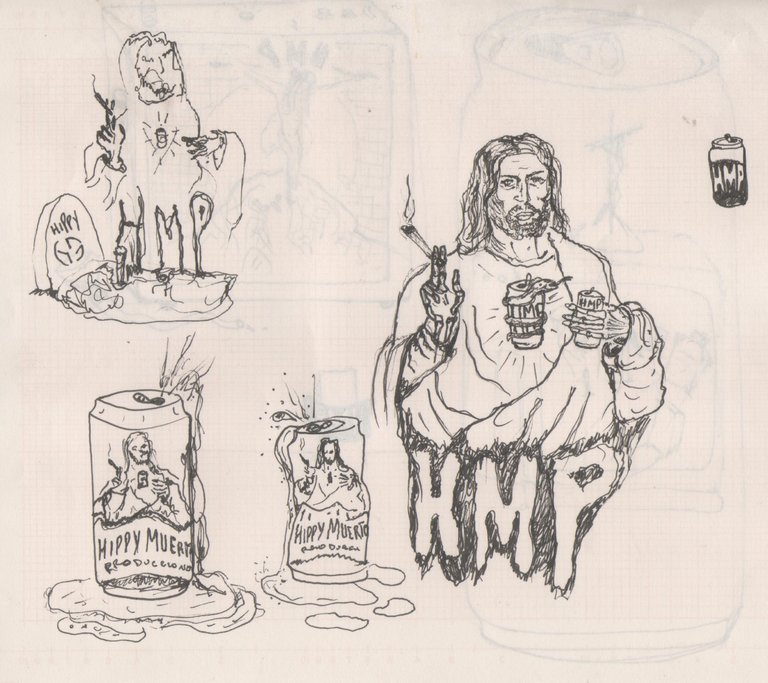 En próximos posteos iremos al grano mostrando lo que hacemos que puede ser (serigrafía, dibujo, pintura, arte digital, bocetos etc) y probablemente les acerquemos nuestros pensamientos en relación a lo que sucede en nuestro contexto personal, social y artístico.
---
We came to HIVE through an invitation from @victoriawhitime and the recommendation of other artist friends who have been in the community for a while participating happily and actively. We hope that our contribution will be useful for the community and vice versa, it is a particular historical moment where the beings of this planet must express ourselves more than ever, make use of our freedoms and powers in the face of the advance of repression in its broadest sense.
---
Llegamos a HIVE por una invitacion de @victoriawhitime y la recomendación de otros artistas amigos que llevan un tiempo en la comunidad participando feliz y activamente. Esperamos que nuestro aporte sea útil para la comunidad y visceversa, es un momento histórico particular donde los seres de este planeta debemos expresarnos mas que nunca, hacer uso de nuestras libertades y facultades ante el avance de la represión en su mas amplio sentido.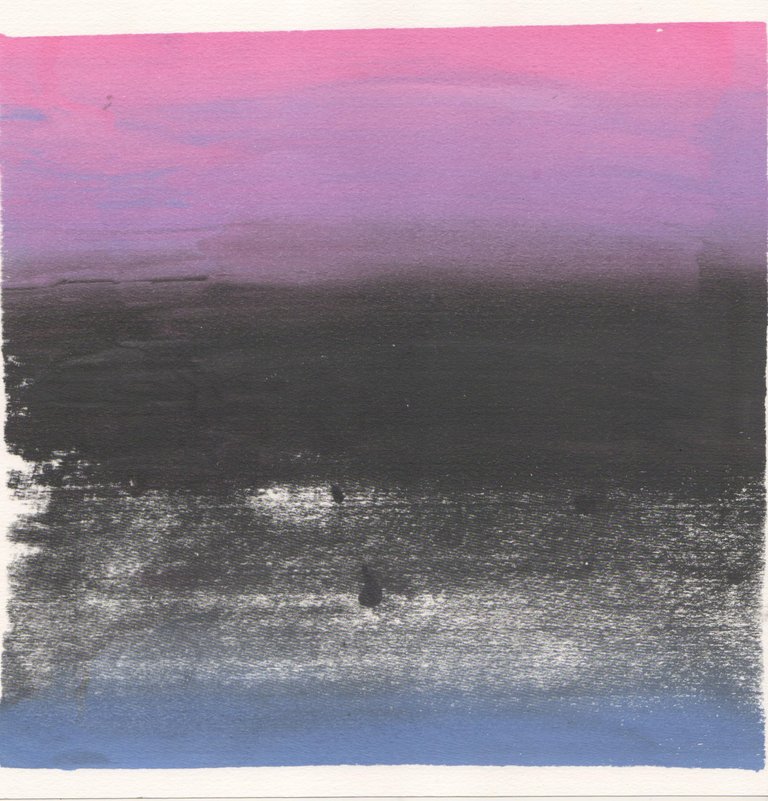 Gracias por leer! 💫👽🌵