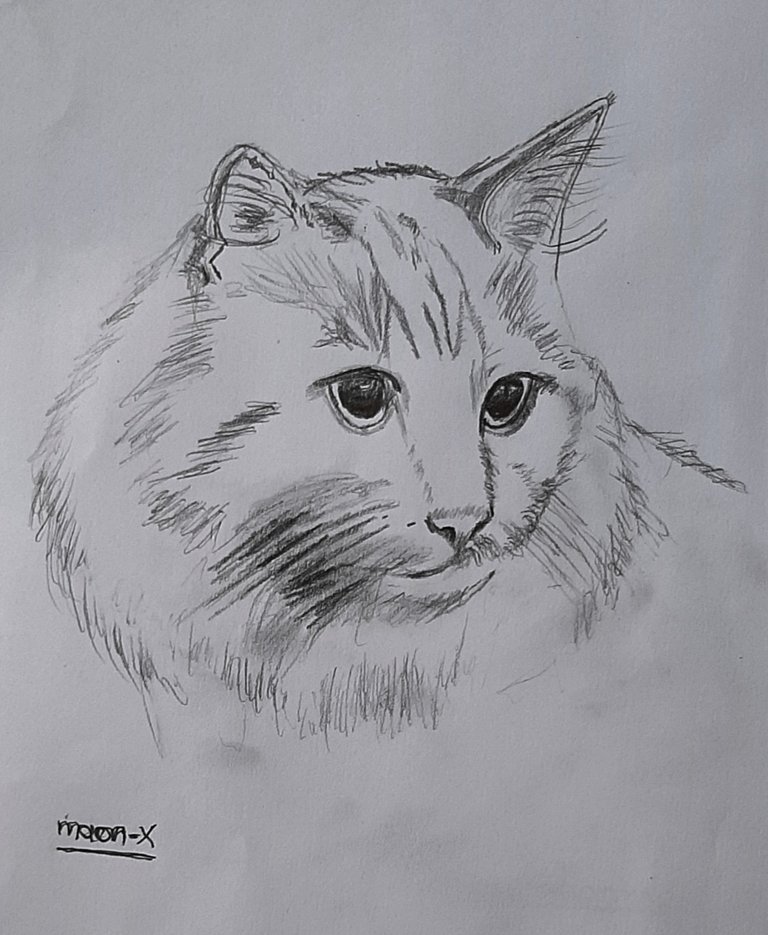 Hello friends,
This drawing has a picture of a cat. He's very carefully following something to the side. Such cats are very calm. They love to spend time lying in their warm and peaceful home.
Cats used to be closer to humans. Now they are more timid. They are afraid of people. I guess they are not wrong to be afraid ...
First I drew the outline. Then I drew the details and finished the picture. I hope I could match. I hope you will like it.
Materials I used for drawing:
White Paper
Mechanical pencil
Pencil
Eraser
Drawing Stages: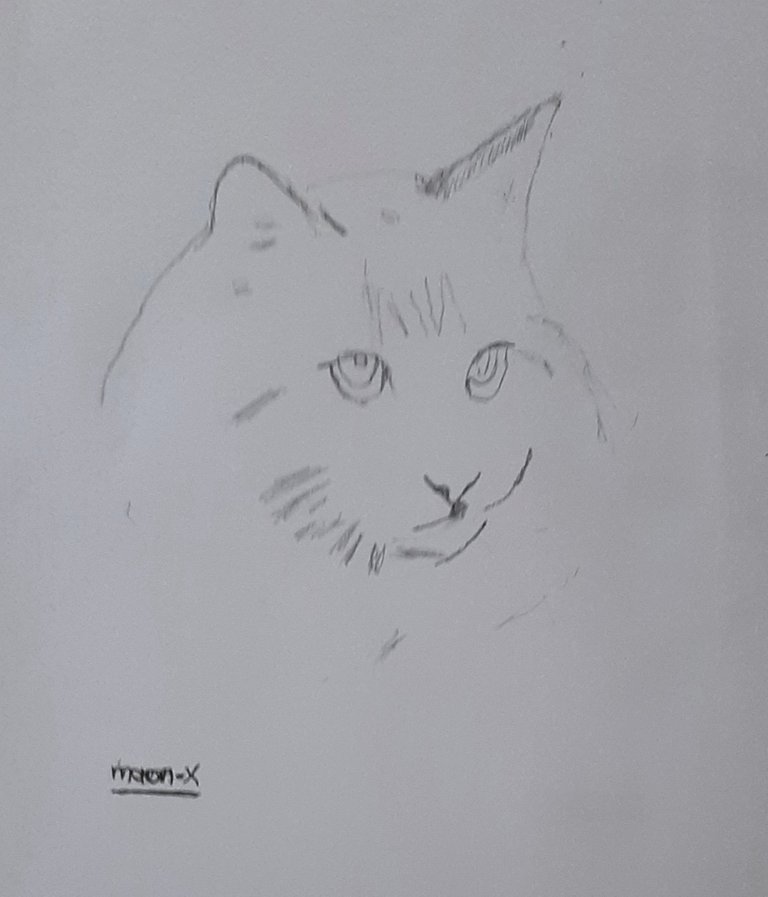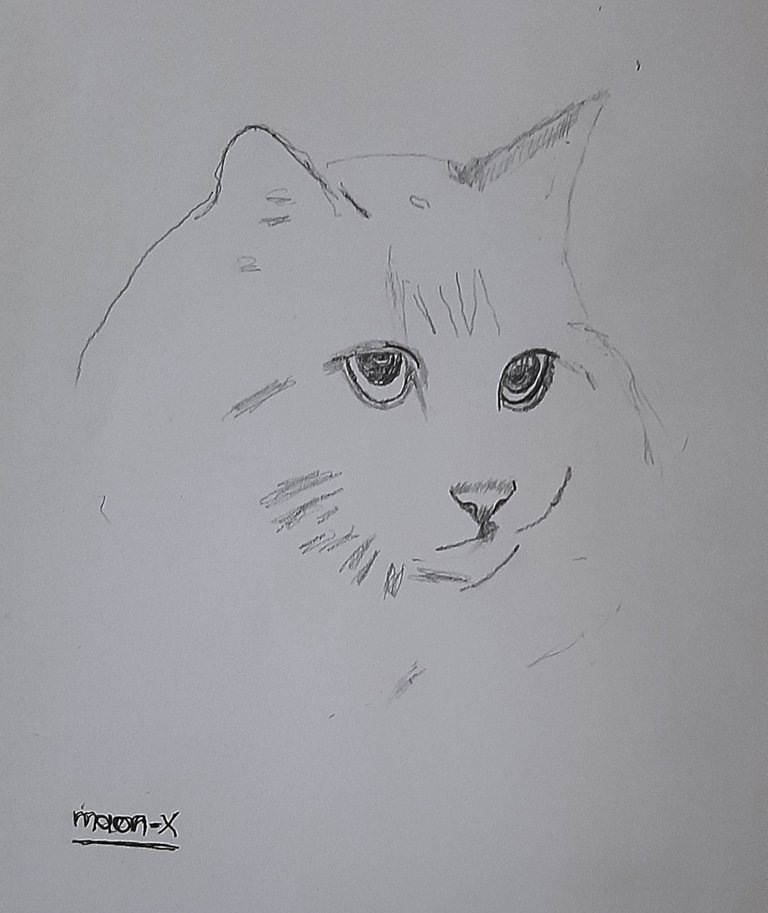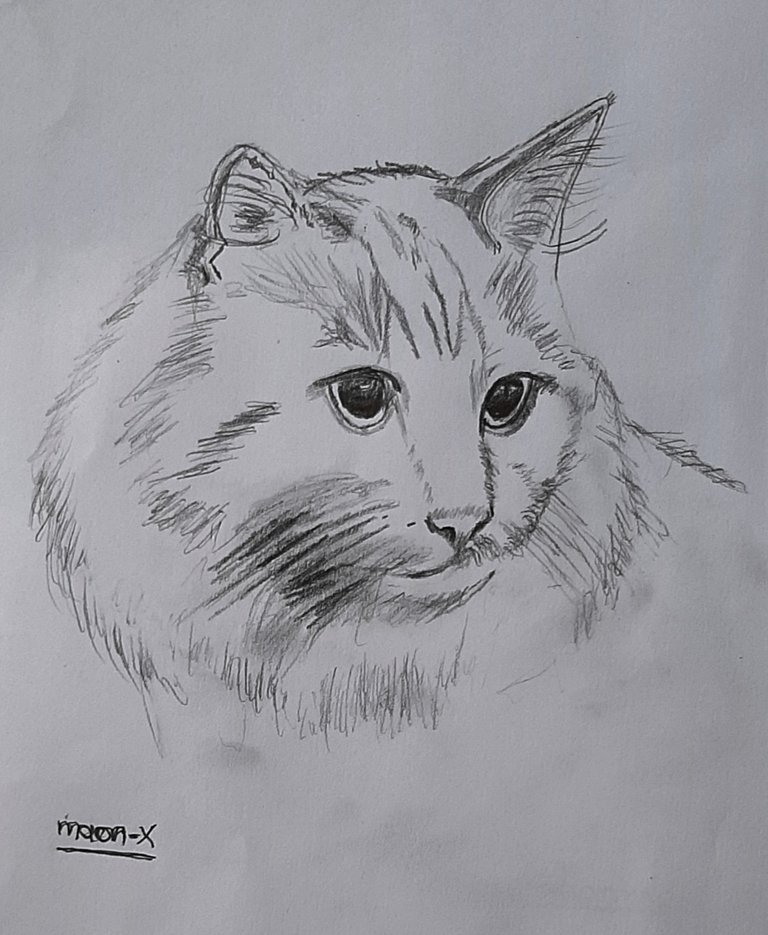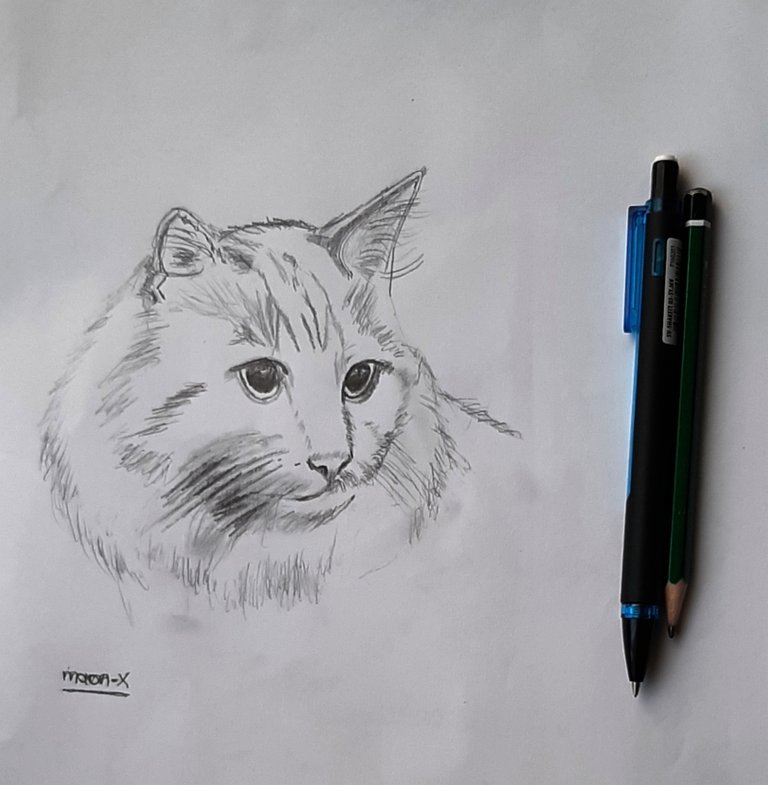 Merhaba Arkadaşlar,
Bu çizimimde Bir kedi resmi var. Son derece dikkatli bir şekilde yan taraftaki bir şeyi takip ediyor. Bu tür kediler çok sakin oluyor. Sıcak ve huzurlu yuvasında yatarak vakit geçirmeyi çok seviyorlar.
Eskiden kediler insanlara daha yakındılar. Şimdi daha ürkek davranıyorlar. Insanlardan korkuyorlar. Sanırım korkmakta haksız da değiller...
Önce dış hatlarını çizdim. Daha sonra detayları çizip resmi bitirdim. Umarım beğenirsiniz.
Çizim için kullandığım malzemeler:
Beyaz Kağıt
Mekanik Kalem
Kurşun Kalem
Silgi

You can click the links below to see my previous drawings. If you like my drawings, you can follow me. Do not forget to comment your thoughts.
Daha önceki çizimlerimi de görmek için aşağıdaki linklere tıklayabilrsiniz. Eğer çizimlerimi beğendiyseniz, beni takip edebilirsiniz. Düşüncelerinizi yorum yazmayı unutmayın.
Cute Dog Drawing
Lady Portrait Essay
Daryl Dixon Drawing
Baby Moana Drawing
Lady Portrait Drawing
Billie Eilish Portrait
Drawing With Charcoal Pen
Male Portrait
Thank you. Hope to see you in another drawing. Goodbye.
Teşekkür ederim. Başka bir çizimde görüşmek dileğiyle. Hoşçakalın.