My child cartoonist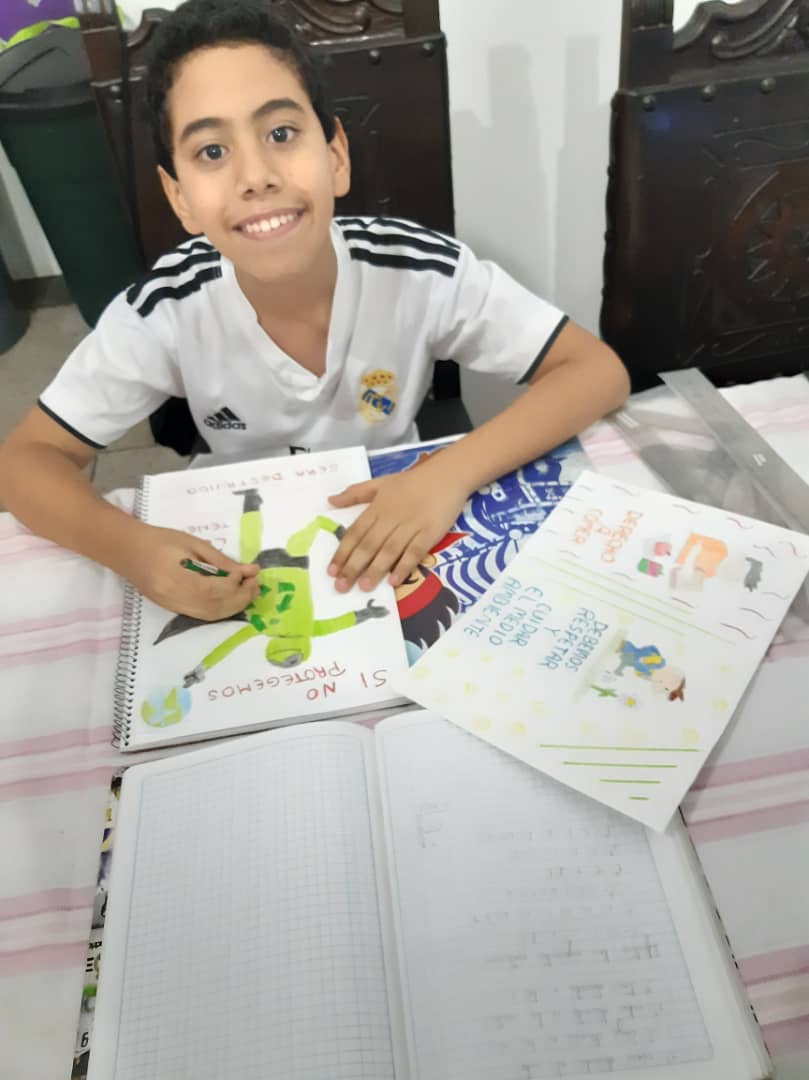 Hello to all my hivers friends of this great community, I had been a little missing from this medium, I was a little busy due to an infestation of lice that I had at home, product of a bird's nest that was in the window of my room. This meant that we had to fumigate, in addition I had to wash everything, completely everything from the clothes we use daily to everything that is stored without use, sheets, towels, besides vacuuming and cleaning the whole house. Fortunately we managed to get rid of those little insects.
For that reason I stayed away, I ended up very tired at night. In addition to that, the fumigation hurt my second son and I had that additional worry. Thank God he is doing very well now, doing his homework and attending his classes.
My second son has always liked to draw, and I really like him to practice this activity. In addition, he loves to sing. I would like to show some of the short videos I have made for him at home, but I don't know if I can do that here. If I can, I'd appreciate if you could tell me how to do it.
Well back to the drawings, here I show you a Goku transformed into Super SaiyaJin. When he did it, he looked for the image in Google and looking at it he started to make a sketch to then make the drawing in a larger scale. For this he used crayons and colored pencils. I tell him that the only thing is that he should sharpen the pencil less because when it is his turn to erase, if he draws too hard he always gets a mark on the sheet. But he will learn these techniques with time.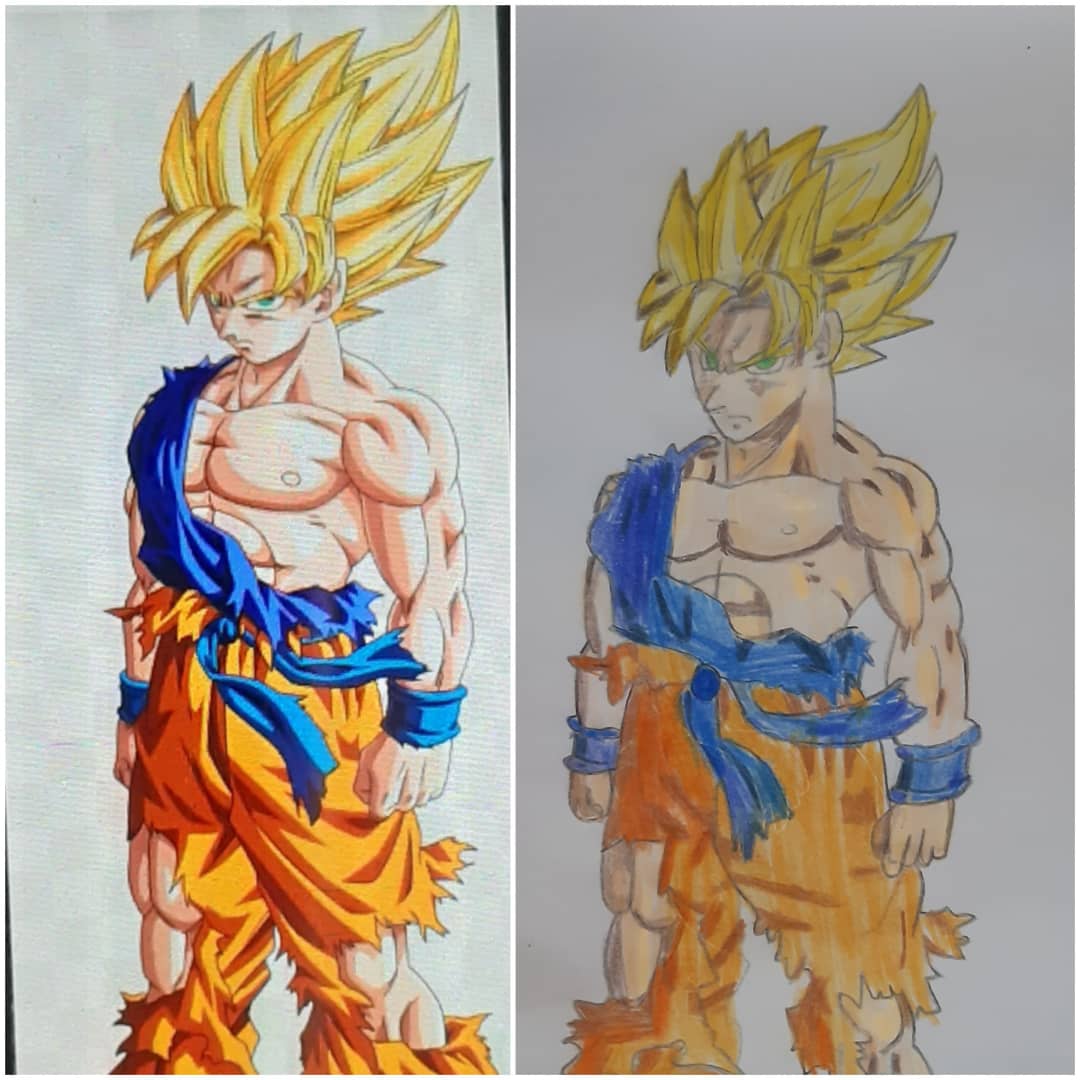 I love it when she says I'm going to draw, I'm her number one fan. Well, I'm really a mom who loves all the activities my little ones do.
What do you think of the drawing?
All photos are my own taken with my Samsung phone and I have shared them on other platforms.

Mi niño dibujante
Hola a todos mis hivers amigos de esta gran comunidad, había estado un poco desaparecida de este medio, estuve un poco ocupada debido a una infestación de piojillos que tuve en casa, producto de un nido de pájaros que se encontraba en la ventana de mi cuarto. Esto ocasionó que tuvimos que fumigar, adicional me tocó lavar todo, completamente todo desde la ropa que usamos diariamente hasta toda la que se encuentra guardada sin uso, sábana, toallas, aparte de aspirar y limpiar toda la casa. Afortunadamente logramos acabar con esos pequeños insectos.
Por ese motivo estuve alejada, terminaba muy cansada en la noche. Adicional a eso, la fumigada le hizo daño a mi segundo hijo y bueno tuve esa preocupación adicional. Gracias a Dios ya está muy bien, cumpliendo con sus deberes y asistiendo a sus clases.
A mi segundo hijo siempre le ha gustado dibujar, y me gusta mucho que practique es actividad. Adicional, a él le gusta muchísimo cantar. Me gustaría mostrar algunos de los cortos videos que le he hecho en casa, pero no sé si puedo hacer eso por acá. Si se puede les agradecería que me comenten para hacerlo.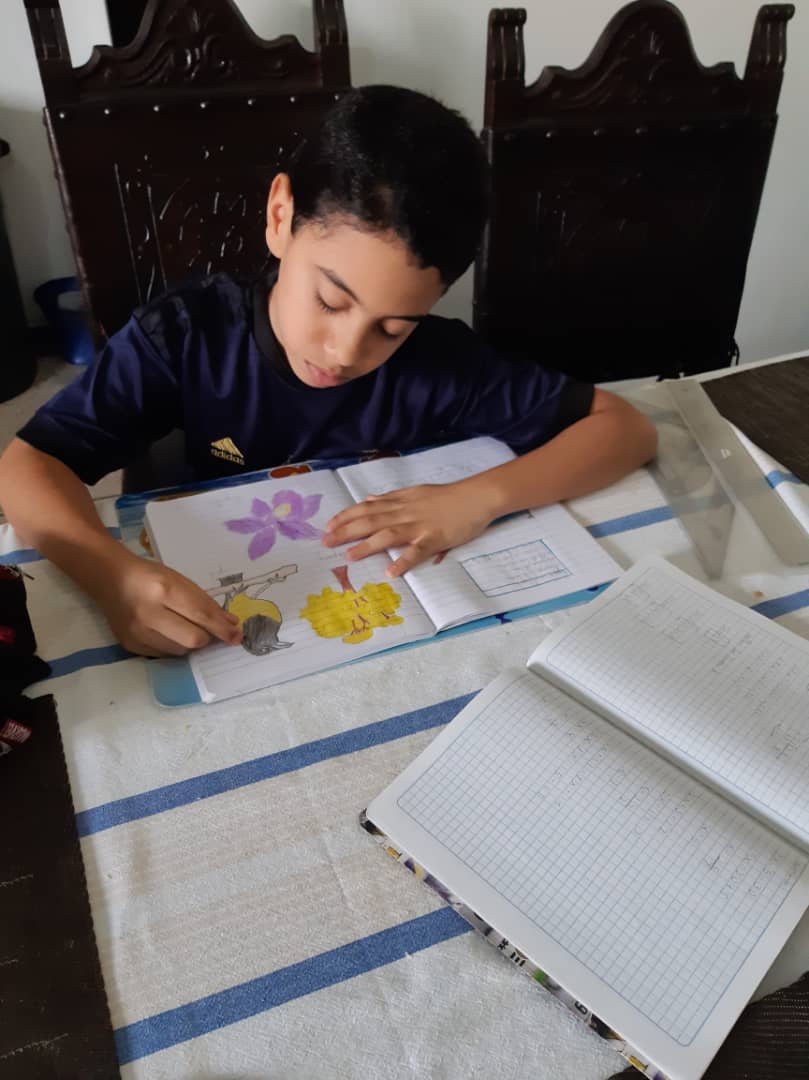 Bueno volviendo a lo de los dibujos, acá les muestro un Gokú transformado en Super SaiyaJin. Cuando lo hizo, el buscó la imagen en Google y mirándola comenzó a hace un boceto para luego realizar el dibujo en una escala mayor. Para éste utilizó lápices de colores y creyones. Yole digo que lo único es que debe afincar menos el lápiz porque cuando le toca borrar si hace el trazo muy fuerte siempre le queda la marca en la hoja. Pero bueno estas técnicas las va a prendiendo con el tiempo.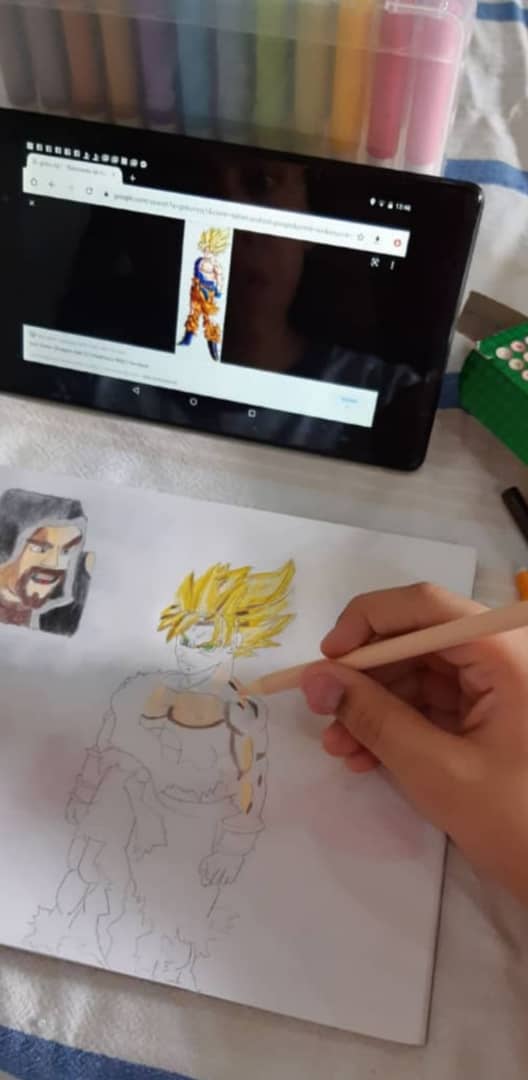 Me encanta cuando dice voy a dibujar, soy su fans número uno. Bueno realmente soy una mamá que ama todas las actividades que hacen mis pequeños.
Que te parece como quedó el dibujo?
Todas las fotos son de mi propiedad tomadas con mi teléfono Samsung y las he compartido en otras plataformas