A Good Way To Raise Disturbed Children
This little sailor looks like he is just waiting for me to fall asleep so that he can do unspeakable things. There were dozens of these little guys on display!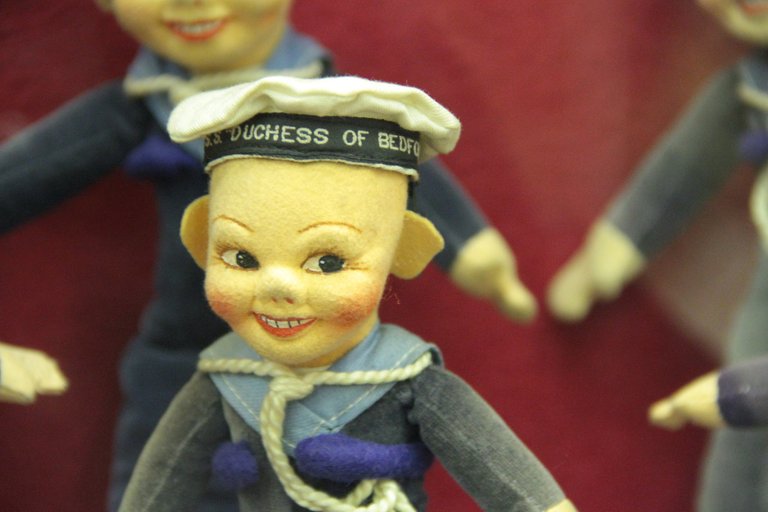 I suppose since they are really small, there needs to be a lot of them to tie you up and carry you off.
Here's a short video I made while in this creepy doll museum in Edinburgh, Scotland. Parents actually gave these horrific things to their children to play with!
Video comes with my annoying narration at no extra charge. Enjoy!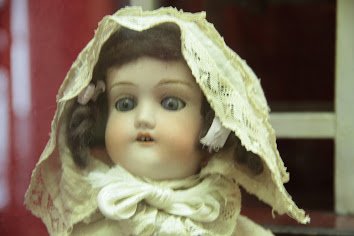 I'm sorry, but that doll would scare the hell out of me if I woke up in the middle of the night, and it were illuminated by a lightning flash. But I suppose back in the old days, people were used to this sort of toy and didn't have all of the horror movies that our generation has been exposed to over the years.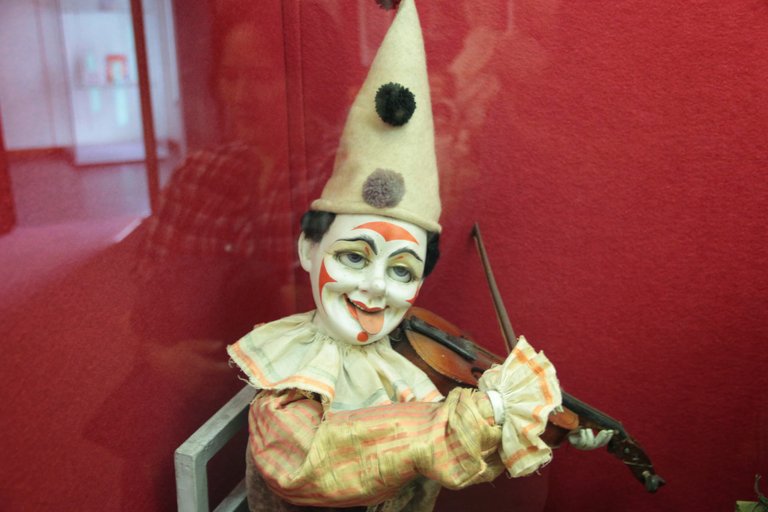 It was certainly an interesting museum. All I can think of is how much the general aesthetic of toys and dolls has changed a lot over the years. I've heard that Walt Disney had a profound effect on how cuteness was applied to design. If you look at design before and after Disney, there is a dramatic shift in the way proportions are drawn and sculpted in toys.
When we went, the museum admission was free. There is actually a lot more to see than what I've shown here. This was all in just one room! If in Edinburgh, stop in and have a look around!