For the last four years, OCD has been curating daily undervalued content in the chain. The project adapts and strives to the changes in the blockchain. We continue to grow and keep the project fresh with new ideas by bringing in passionate curators and, in recent addition, community leaders.
From OCD daily curation, community incubation program, and Posh curation, one of the common factors to make all this happen is our curator's and community leaders' involvement.
As a part of appreciating their time and effort, we will highlight our OCD curators and the community leaders. By highlighting them, we invite you to meet and learn about the folks behind OCD & the community leaders supported in the incubation program.
You can check their profile and give them a follow, but please do not direct message them with a link to your post. The curators and community leaders are constantly browsing the chain and the community to find your content. Hence, as an author, keep focusing on creating quality content and engaging in the community you prefer.
---
---
OCD Curators & Community leaders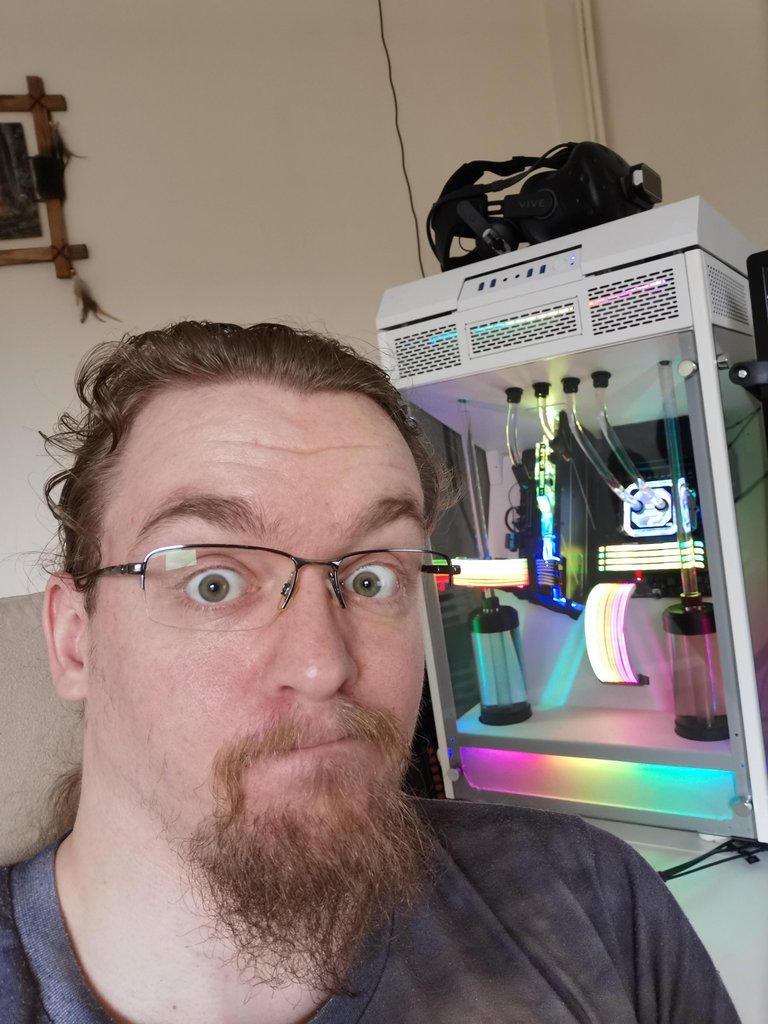 Greetings, My name is Ben Swinburn aka 'ShmoogleOsukami', I'm a British autistic person who drinks copious amounts of tea and coffee! I enjoy gaming, art, music, coding, web development. I have many hobbies but streaming is currently my main one.
I first began on Hive (then Steem) back in December 2017 at least, that's when I finally managed to get an account (it was a 3 week wait for accounts back then), It wasn't until 2 years later that I really began diving into the platform and regularly browsing Hive (then Steem), when hive was born I moved with the community and doubled down.
Since hive began I joined Vimm as a streamer after having streamed on and off on other platforms. I now stream daily working to create entertaining content and that's been the major thing I've been doing since.
In February this year I also became a hive witness running a node from home on the prettiest witness machine pictured next to me. It's been an interesting experience and I'm eager to learn more about running witness nodes.
It wasn't until a few weeks ago I approached @ddrfr33k offering to assist in curation as he had previously ask if I'd liked to help but I declined at the time. I've been with Vimm as a streamer for well over a year and it has come a very long way over this time, Many new faces have join us as streamers and viewers and the community has grown a lot.
The platform itself has also grown with many interesting features and developments being made.
The future of hive and Vimm look very bright, There are so many project and interesting developments all being built and planning to release over the next few months/years, my hope is that hive continue to gather in pace over the next year. As for Vimm I'm looking forward to the various developments @chiren and @ddrfr33k have planned for the platform and hope to help bring in more viewers and streamers and grow the platform as a whole.
---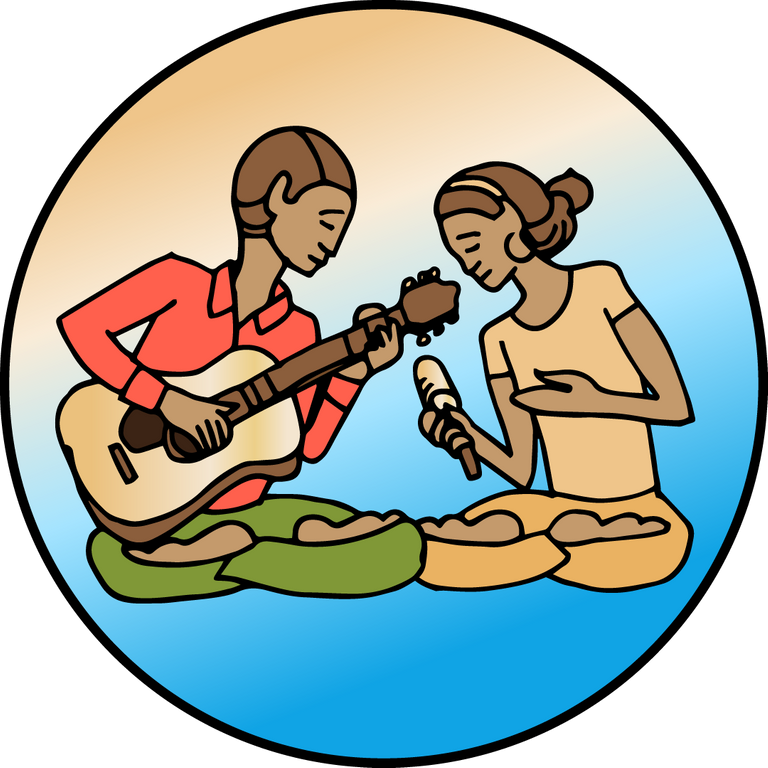 My name is Cabe Lindsay. I like to say I am a "star child" because I am learning to embrace brilliance and beauty as my guiding forces in this life. Hive is my favorite social media platform, because I feel it is a good place for expression and connection. I feel I can be myself here, freely sharing my heart and mind, embracing my virtues and values. I think of Hive as an open canvas, where I can pursue my passions and cultivate my gifts, like a field for my inner garden, as I am planting seeds of harmony, love, truth, and justice.
The Hive Open Mic community is a virtual stage for live music. Here, we enjoy the space for creative expression and genuine connection, reaching around the world. For me, the ultimate goal is global harmony, which is a vision of world peace through the uniting of voices. I think music is a natural medicine that helps to bring whole healing: body, heart, mind, soul, and spirit. Hive Open Mic welcomes all walks of life, as we share songs, both spiritual and secular. We celebrate diversity, honoring songs from nearly every continent, in multiple languages and various music genres. Every week is a new theme, inviting artists to share a common current as we collectively explore. The 50th Hive Open Mic theme is: "Be Reborn," for example.
The numbers of participants is becoming incredible, and with this growth comes new opportunities to shine. It is amazing to see the community members stepping up into various leadership roles by offering their generous listening, giving compliments to others. Music is given graciously here, giving us a chance to resonate and relate with each other. It feels like a family. I see and hear the spirit of brotherhood and sisterhood through nearly every song, article, and comment that is shared here. Both the listeners and the musicians seem to be expressing and connecting on deeper levels, through practice. Some of the artists who contribute regularly show massive growth in their artistic abilities over time. I feel I am an example of this.
I see our community as a working example of global harmony. Ultimately, I feel we are creating a love ripple that can spread around the world, bringing peace and joy. I honestly think we demonstrate this each and every week. Personally, I am witnessing a harmonizing of my own internal world as I create the peace inside myself. And on a macro-level, I believe I am witnessing a harmonious planet work its way into reality, with the spirit of music showing us the way.
---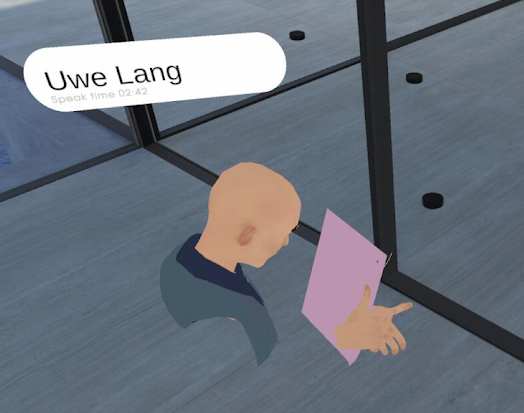 My Hive account runs under @uwelang and I think you can call me a veteran of this blockchain or better communoty. I started on the other side back in August 2016 when this all was called Steem(it) and was the new hot shit in crypto and social media. A blockchain community where you can write and earn this so-called cryptocurrency. Wow - that was a driver to join!
My private and professional background is probably known by folks that know me here. For the guys we did not cross paths here a small summary. I am from Germany, learned banker, professionally working since over 20 years in Marketing / PR for tech companies. I did lead for example the global marketing campaign on behalf of Waves Platform until 2 years ago - which was only possible because I was joining this community here and learned a bit about blockchain.
My trip here was starting with a total disaster given I did not understand this entire thing. Before joining in 2016 I was a member of a community called tsu (went bankrupt in 2016, now they are back under new leadership -but different story) that paid user for creating content, even that time the message was like "Own your content, your content has value etc" - after the platform went black many of these tsu users were on search for a new home. My fellow tsu buddy @steevc was telling me about this blockchain thing, he was excited, I was open, I joined, I did not get behind the things and stopped after 3-4 weeks. Thanks to @steevc who always reminded me and explained me a lot I tried again. I then met some fellow German community members that educated me about this as well. I met some of them in person and was infected by the opportunity to learn about crypto and blockchain by simply writing posts. While I earned 1 cent from my first 25 posts before I left, I was smarter after my return early 2017.
On Hive (Steemit) I was starting with three pillars content wise given I had the background before:
1 - Music - I was leading a music community on "non-blockchain" communities, used to be a DJ in my Youth growing up with Techno movement in Germany (and a lot more on other music genres too)
2 - Photography - I created nearly 10 years ago tags such as #BeachWednesday #SunThursday and more where I did run contests - I tried the tag also here back in 2016 as fun challege to get people together. Now they are both real contest (since some months only) where you can win a bit crypto via votes of a whale and / or prize money in Hive.
3 - Sports - apart from being addicted to the @rabona game and being a former soccer player that is happy to walk again after three major injuries I also started many sports initiatives such as the charity world cup give away campaign that some of you might remember via the tag #charityworldcup - at least we could give away some hundreds of SBD that time to charity - was fun!
4 - Beer - oh well - here is @detlev the guru now - but it was fun in the early days to hit the chain with a #beeroftheday but rarely did post around this recently.
I am the founder of the Music community here started on Steem, now on Hive. Why? Music is in my heart all day and apart from the Techno DJ past I played piano, I used to learn and dive into a lot of music genres before and I simply love music. My aim is to be open for different genres all the time, with the community open for any way to present music, can be playing an instrument, showing your DJ sets, singing, writing about the music you love etc. - main criteria is that the content should add some value to the community members and the entire Hive ecosystem.
Good, really good - I can not remember when we started but it was fun from the beginning, first it was highly focused on electronic music but soon other content came in. I was not in for commercial success but wanted to give the community creators also a financial reward reason to use the community hence I am extremely happy that @ocd has added us to the incubation program. That means a thing given there are tons of niche music communities here. Within our curation we also support music content that is not posted in our community as my feel is we all need to be a great community of music lovers no matter which group we use.
In numbers we are constantly growing, you can check the offical weekly updates from the @music-community account. The number of active members and subscribers never declined - fingers crossed we can keep the pace. Many thanks to @ylich who joined me and added extrem value to this community, also major thanks to @edje who is an engagement music role-model, and also thanks to every single contributor in our community.
For Hive - grow in importance, show the world how great the ecosystem is, the added value the blockchain can offer to businesses, an increase of use for business cases, more of the great DApps, marketing success, tons of new users etc. For the community I want this simply to be a place to go where people can enjoy their stay and like the content, engage with others - no plans for music world domination.
---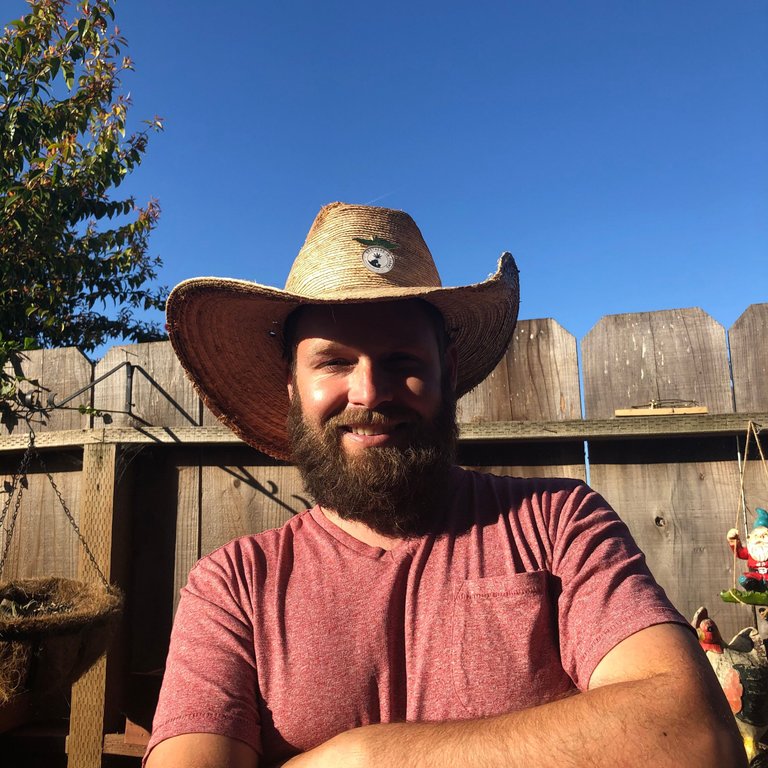 My name is Jonathan, or @jonyoudyer on the chain. I am a father of 2 wonderful boys, ages 6 and 3. Happily maried to @loryluvszombies. I live on the Central Coast of California, where I happily grow cannabis. My journey on the Block Chain has revolved around this wonder Natural Medicine, where I have been curating cannabis content everyday for 3 years with the @canna-curate account. I have never liked the big Social media platforms, and have made Hive my home and happily blog without the fear of being censored.
The purpose of my communtiy is to build a censorship free space where people can share there grow logs, reviews of products such as strains, edibles, or other mishlanous products, such as grow lights, soil, etc. etc. Also with Canna-Curate I hope to kill sterotypes associtated with cannabis by conducting myself in a professional, and respectfull manner. But most of all, it is about having fun, and making connections. Rewards come and go, but friendships last a lifetime.
At first it was a delegation based service,where people delegated for votes, while I used that for the manual curation of the cannabis tag.But as time went along I felt like a cars salesman, and decided to start focusing on nothing but manual voting, without asking for delegation. I also started to relize that comments where more valuble then votes. Even though CC has acculmated a nice chunk of Hive Power, interaction will always be the most valuble asset.
In regard to my community CC, and Weedcash, I hope to see more growers switch from places like Instagram, where people are getting their accounts taken down every day. I also envision more buisness on Weedcash, using the Hive token as form of payment, and qutie possible with the Weed Token. That all depends on volume. I have always felt like Hive would be perfect for buisness to operate. With legalization of cannabis sweeping the world, it is now being viewed in a postive light. I hope I can help contribute to seizing this oppurtunity, and growing the cannabis community to a power house here on the Hive Block Chain. :)
---
Check out the previous issue :
---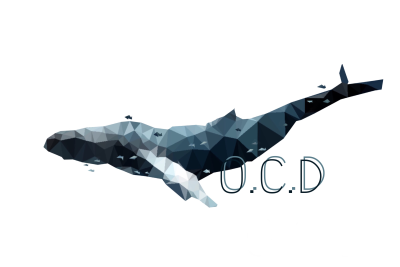 This concludes today's edition of the Meet OCD curators and community leaders. We would like to thank the curators & community featured leaders here for their dedication and time finding undervalued authors.
We hope you were able to learn something new about the people behind OCD. Stay Tuned for another issue of Meet OCD's Curators and Community Leaders
The OCD team would also like to thank those that strive to make a difference. As anyone can create a post but only some can create/build value.
This concludes Meet OCD Curators and Authors!
Know that your Reblog supports the curators and the community leaders who dedicate their time to find your content.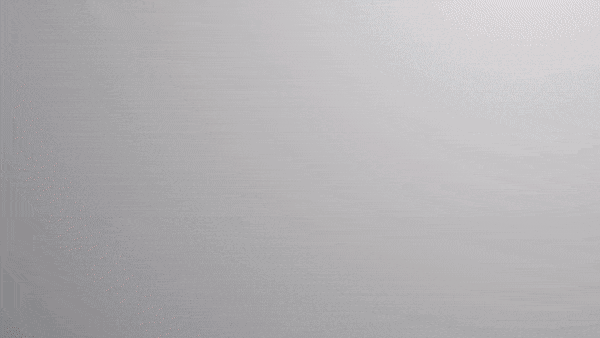 OCD Has a Hive Witness ... @OCD-Witness!

@ocdb supports community curation!
You can delegate to @ocdb for daily liquid hive returns from curation rewards - check out thegoodwhales.io.