When you post content on Hive and receive upvotes, you get rewarded in Hive cryptocurrency, but where does the money come from?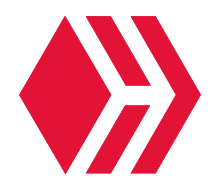 The Hive Blockchain automatically 'prints' new Hive every block, the amount being determined by the Hive inflation rate (the 'print rate' of New Hive).
As of June 2020, based on the current Hive inflation rate of approximately 8% per annum, the Hive blockchain 'prints' around 27 Million new Hive per year, or 520 000 New Hive per week.
The Blockchain produces a new block of data every three seconds, so looked at in blocks, that is around 26 Hive 'printed' per block, ever three seconds.
Of this amount, New Hive is allocated in the following proportions:
10% goes to the Hive Development Fund to fund development and other projects
10% goes to the Witnesses, who secure the network and sign transactions.
15% gets distributed to those accounts with staked hive, proportionate to the amount of vested Hive in each account.
65% goes to what is popularly known as the 'rewards fund' which funds rewards on Posts, split 50-50 between post creators and curators (voters).
The Rewards Fund
65% of Hive printed in every block goes into what is commonly known as the 'rewards fund', which in June 2020 stands at 830 000 Hive. You can view the current amount on HiveBlocks.
Posts get rewarded from that fund proportionate to the weight of Vested Stake that has voted for them, and relative to the weight of all the weighted votes cast on all posts and all comments that have been cast in the same pay-out window. (There is a pay-out window of approximately one week).
To take the simplest example, if only one account votes on one post in any week, that post would get all of the rewards fund for that week – all 830, 000 Hive, split equally between the post creator and the one account that voted for them.
In reality, the way rewards are distributed to posts is more complex – with thousands of posts, and votes of different stake weights every week. Downvotes also come into play, as do declined rewards, which get returned to the rewards pool.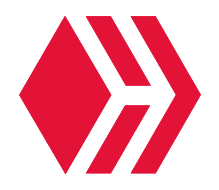 The Reducing hive inflation rate
The rate of inflation ('printing rate' of new Hive) reduces at the rate of 0.01% every 250 000 blocks, approximately every 8 days, equivalent to a reduction of about 0.5% per year. You can read more about the Hive inflation rate at the Hive Developers Portal here. (The FAQ section there is also useful for exploring more aspects of Hive rewards in more depth).
You can find out the current total supply of Hive, which in line with the Hive inflation rate determines how much New Hive is printed every block, by visiting Hive D-B.
Pay out can be in Hive/ HBD or Hive Power
To make matters more complicated, pay-out on posts can be in either Hive and HBD, or just Hive Power, depending on how much HBD there is relative to Hive, which in turn is also dependent on the value of HBD and Hive on the market.
Whatever currency is being printed, Hive, HBD or Hive Power, this print rate will always be tied to the reducing inflation rate of HIVE.
Virtual Operations and Transaction Data
To understand a bit more about where your post rewards come from in relation to other types of reward, it is useful to have a basic understanding of how blocks are produced on the Hive blockchain, and the kind operations in each three second block.
There are two types of operation: virtual operations and transaction data.
Virtual operations can be thought of as 'in the background' or 'automatic' operations - the 'printing' of Hive falls into this category.
'Transaction data' are those created by users of the Hive blockchain and include posting, comments, votes and Jsons.
The voting part of the transaction data determine how the 65% of the New Hive printed allocated to 'content rewards' gets distributed between content creators and curators (the people who vote content).
The reason I've spent so long talking about non-posting rewards in this article is because your posting rewards are fundamentally dependent on the other types of pay-out – 35% of Hive printed as of June 2020 automatically goes to the Hive Development Fund, the witnesses and 'interest' paid out to those who have Vested (Powered Up) Hive.
The only way these ratios can be changed is via future Hardforks, which is dependent on the top 20 Witnesses.
It's the same with the 50-50 Author-Curation split – it can be changed, but it would require a Hard Fork.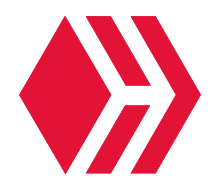 TLDR; where does the money on your Hive posts come from?
It comes from the Rewards Fund, which consists of 65% of the New Hive printed in every block produced by the Hive Block Chain. The amount your post gets depends on how much stake weighted voting power votes for your post.
All amounts in this post are as of June 2020, and have been rounded for simplicity of reading. In reality, the rewards on posts are calculated dynamically, second by second, so this is very much an approximation!
Post shared to Twitter here...