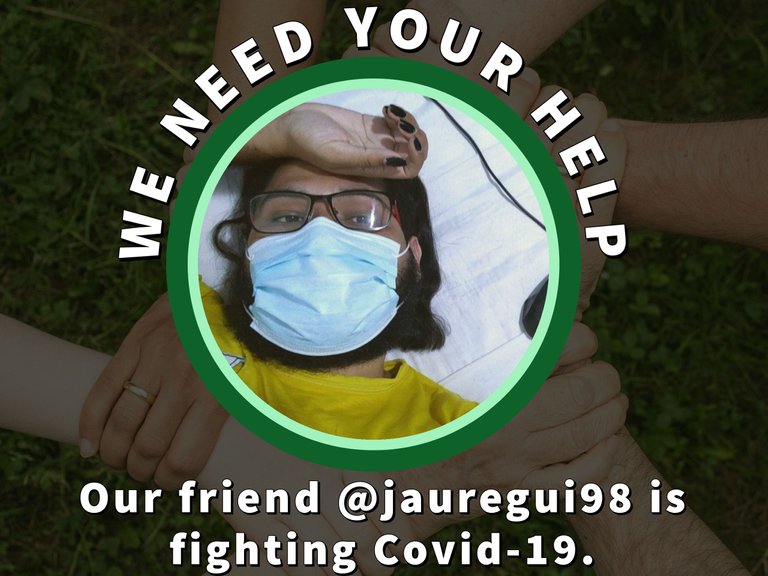 Greetings to all, I hope you and your families are well. With all this Covid many people have lost loved ones and others have spent everything they have to cover everything they need to survive this terrible disease that has killed and taken countless lives.
Today I humbly address you to ask for collaboration for our friend @jauregui98, who has been an excellent person for those who know him, he is an excellent content creator and has an innate commitment to Hive. With him and other friends, we have shared post-cast programs in PAL where we educate users to make correct use of Hive. I know this is not important to mention given the seriousness of the issue for which I am writing to you today and making this request.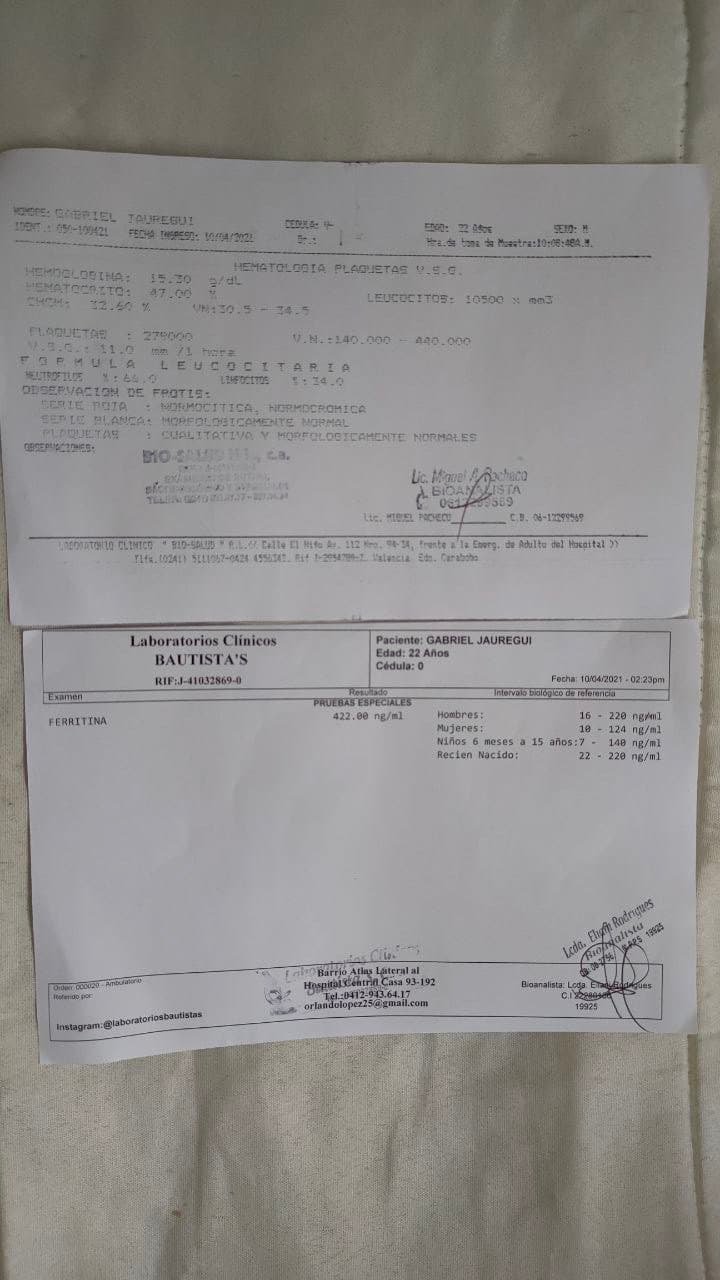 Jauregui98 is currently fighting covid, he has spent a lot of money on many treatments, and despite this, he kept posting several days on Hive, however today his health status is dropping. Jau is being given oxygen, this is a red flag when it comes to covid-19, and these are the times when we must be willing to do whatever it takes monetarily to preserve his life.
However, let's not forget that he, like us, lives in Venezuela, the resources are scarce, the hospitals are not enough, and the medicines are very expensive.
That is why on behalf of Jauregui98 and my friends, I humbly ask you to collaborate for his medical expenses.
We have been recommended to open a Gofundme, but we believe in the Blockchain Hive and its potential for anything, especially because everything is recorded.
So if you want to collaborate, please do it by donating some Hive/HBD to the account of @jauregui98 where most of the funds we will be collecting for him will be arriving.
"Today for you, tomorrow for me".....
This post will be for 100% to benefit @jauregui98 so your votes are also important.
Thank you, and take care of yourselves!
---
---
Saludos a todos, espero que estén bien ustedes y sus familias. Con todo esto del Covid muchas personas han perdido a sus seres queridos y otras han gastado todo lo que tienen para poder cubrir todo lo que se necesita para poder sobrevivir a esta terrible enfermedad que ha acabado con la vida de cientos de personas alrededor del mundo.
Hoy me dirijo a ustedes humildemente para pedir una colaboración para nuestro amigo @jauregui98, quien ha sido una excelente persona para quienes le conocen, es un excelente creador de contenido y tiene un compromiso innato con Hive. Con él y otros amigos hemos compartido programas posdcast en PAL donde educamos a los usuarios para que hagan un uso correcto de Hive. Se que esto no es importante mencionarlo dado a la gravedad del asunto por la cual estoy hoy escribiéndoles y haciéndoles esta petición.
Jauregui98 actualmente esta luchando contra el covid, ha gastado mucho dinero en muchos tratamientos, y a pesar de ello se mantuvo publicando varios días en Hive, sin embargo hoy su estado de salud esta cayendo. A Jau se le esta suministrando oxigeno, esto es una alerta cuando se trata de covid-19, y son los momentos en donde debemos estar dispuesto monetariamente a hacer lo que sea para preservar su vida.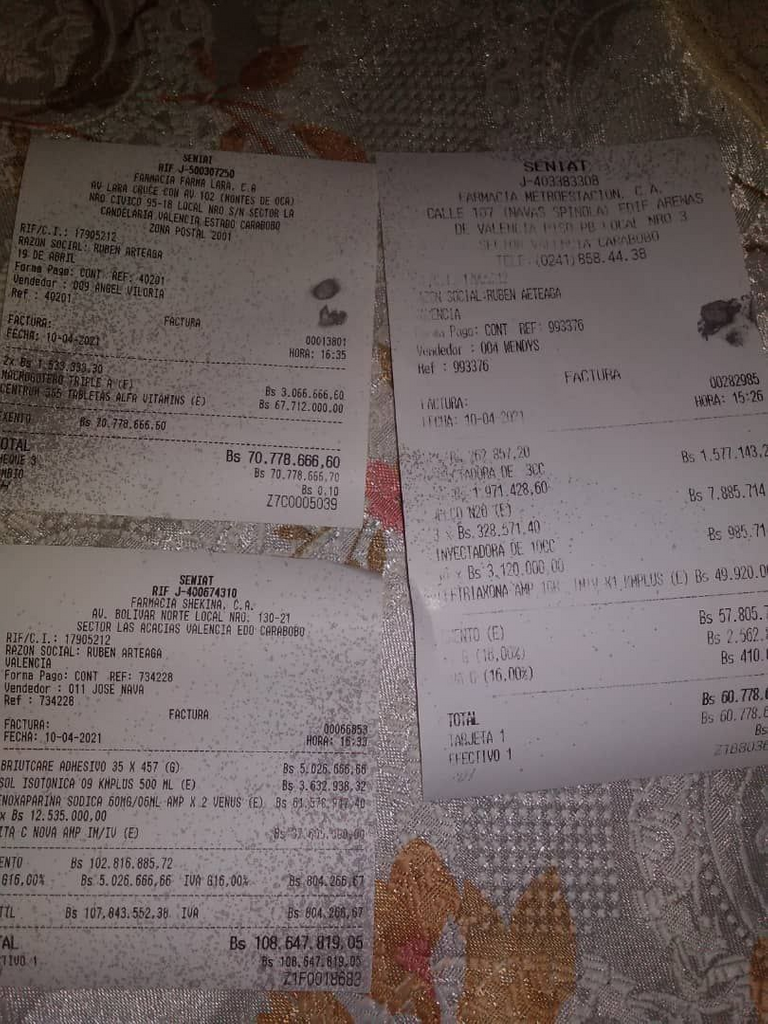 Sin embargo, no dejemos a un lado que él al igual que nosotros, vive en Venezuela, los recursos son escasos, los hospitales no se dan basto, y las medicinas son muy costosas.
Es por ello que en nombre de Jauregui98 y de mis amigos, les pido humildemente una colaboración para los gastos medicinales de él.
Se nos ha recomendado abrir un Gofundme, pero nosotros creemos en la Blockchain Hive y su potencial para lo que sea, sobre todo porque todo queda registrado.
Así que si usted quiere colaborar, por favor puede hacerlo donando algunos Hive/HBD a la cuenta de @jauregui98 donde estará llegando la mayoría de los fondos que estaremos recopilando para él.
"Hoy por ti, mañana por mi"...
Esta publicación será para 100% en beneficio a @jauregui98 por lo que sus votos también son importantes.
Gracias, y cuídense mucho!
https://wallet.hive.blog/@jauregui98/transfers
Many thanks to all those who have already donated!
This publication will be updated as new information becomes available!
---
Update #1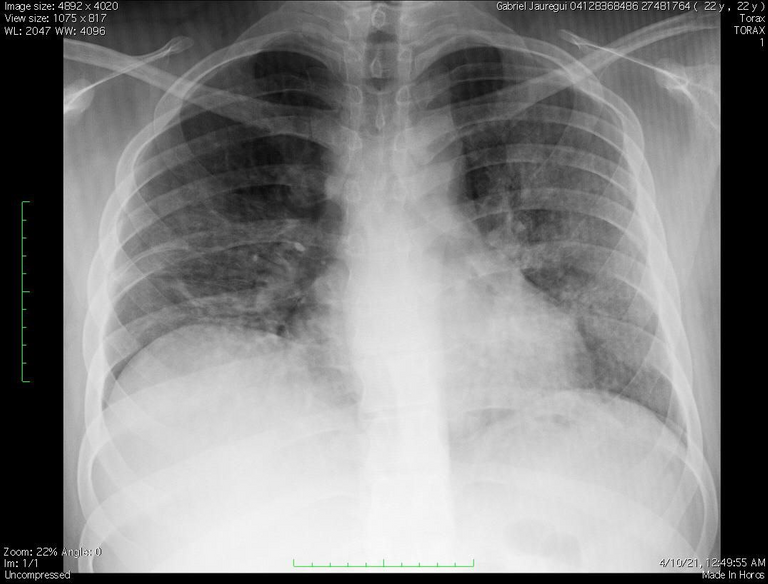 The oxygen saturation is 88, a status in which the patient should be hospitalized, but due to the large number of people in the hospitals Jauregui98 is receiving oxygen at home.
---
Update #2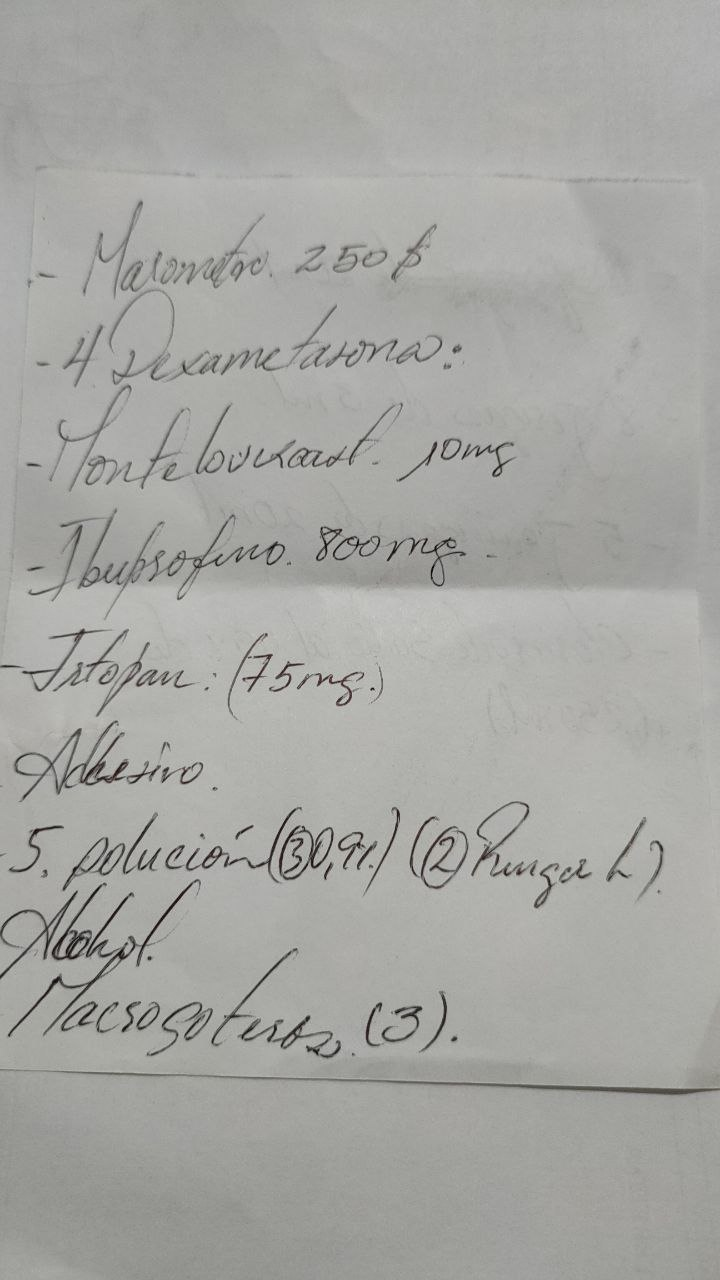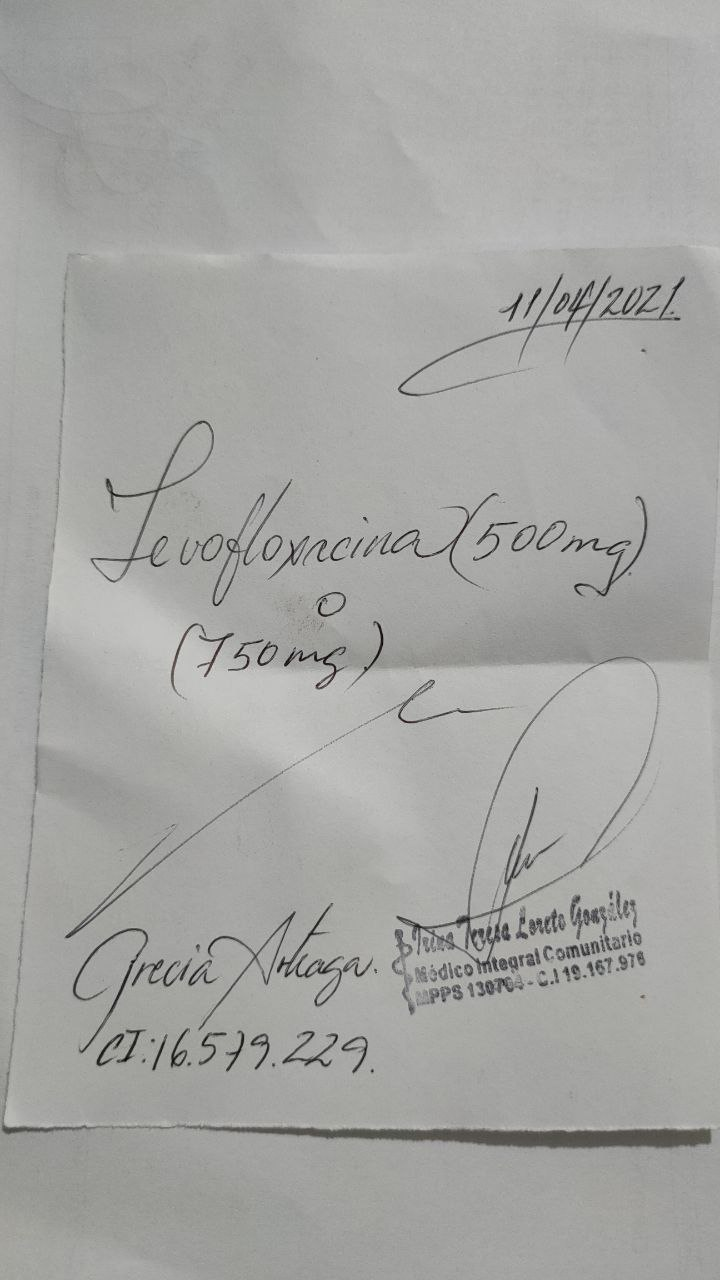 These are the new medicines that Jauregui needs to buy, he is being attended to the sister of our friend @laloretoyya who is a doctor.
---
Update #3

$100 is the cost for two days of treatment (for now), not including oxygen, which costs $190.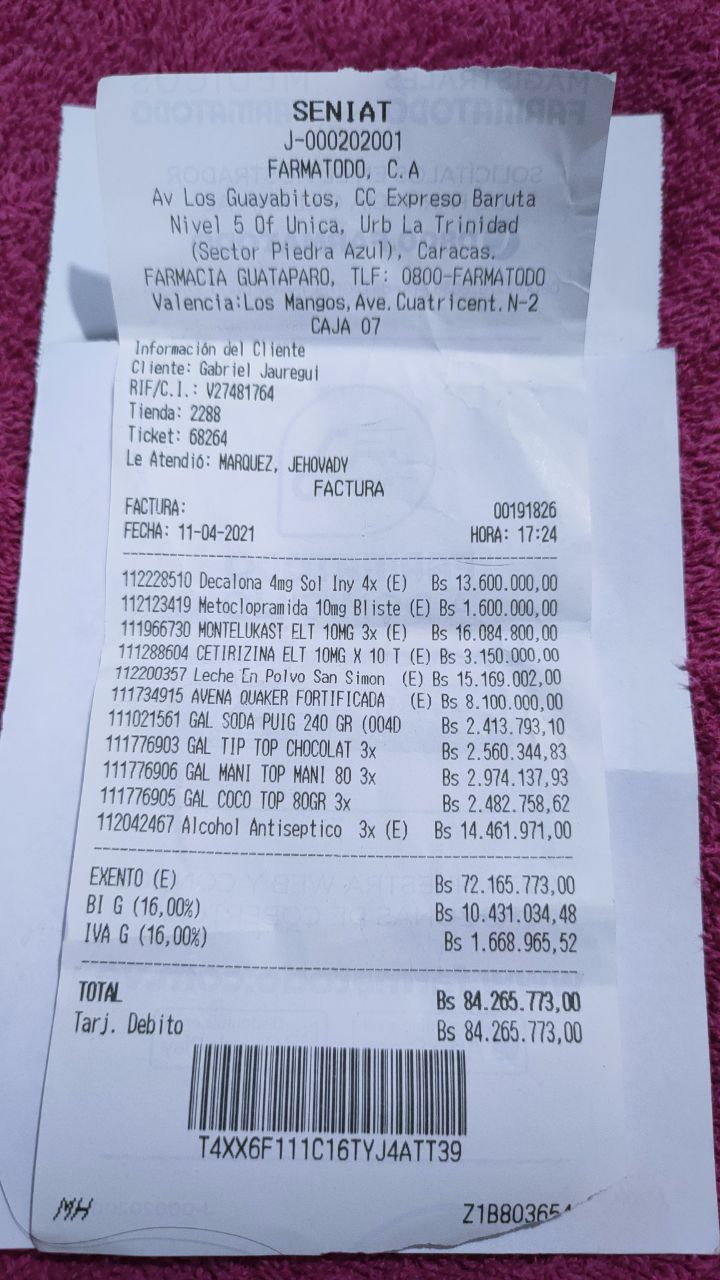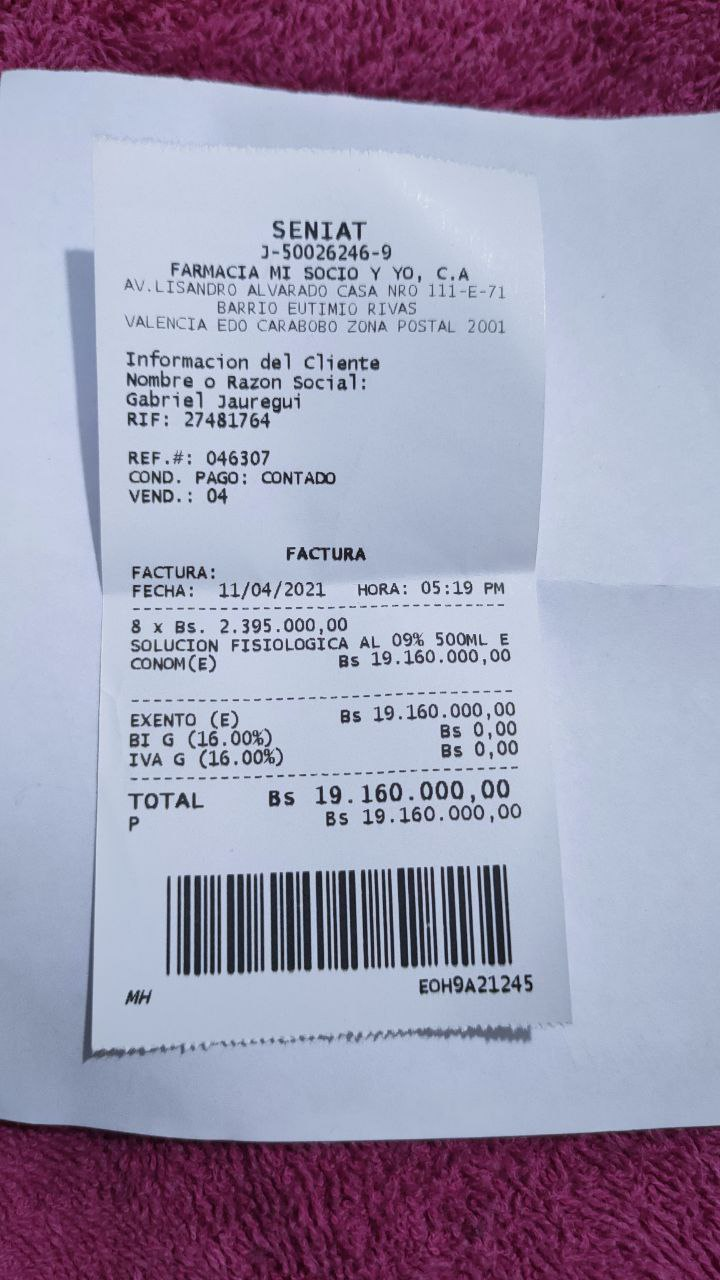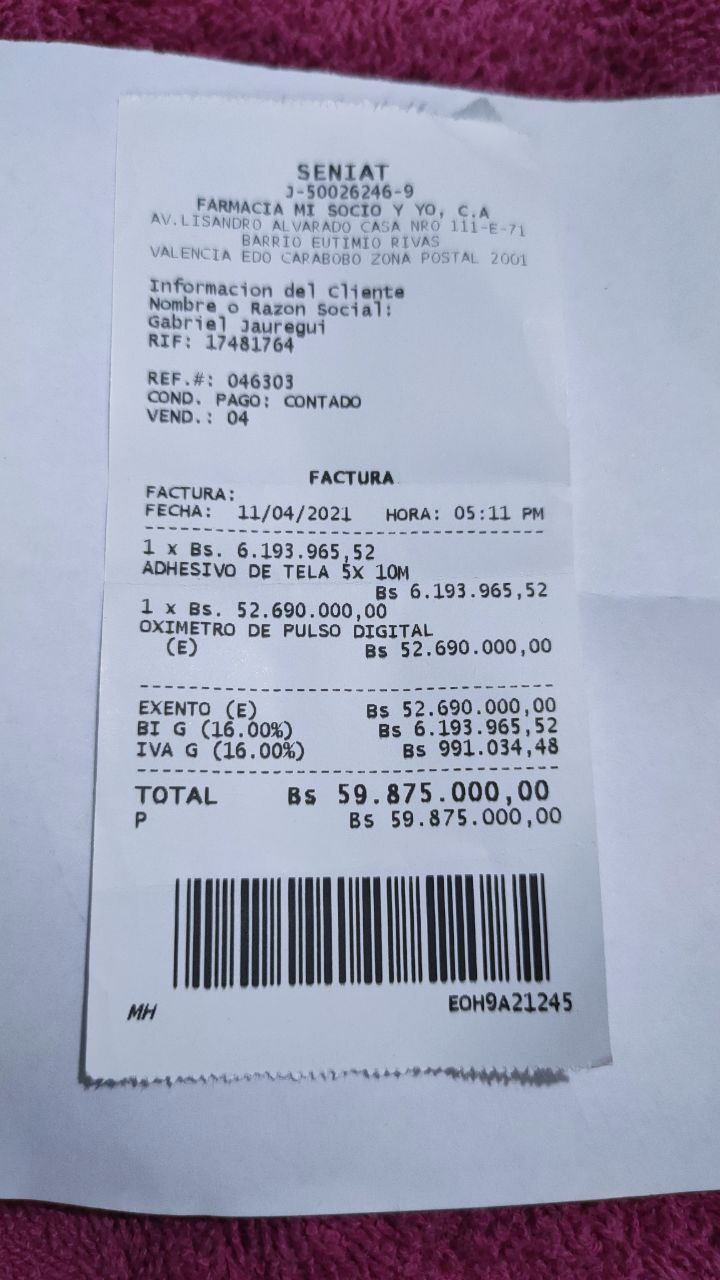 We have acquired a digital pulse oximeter, adhesive tape, solution for nebulizations and hydration, some other medications and stimulants for him to eat. The covid has affected his taste, so foods are usually too salty or too sweet for him, which makes his appetite null, therefore we are trying to stimulate his palate.
---
Update #4
Jauregui's oxygen saturation remained at 93 all night.
---
Update #5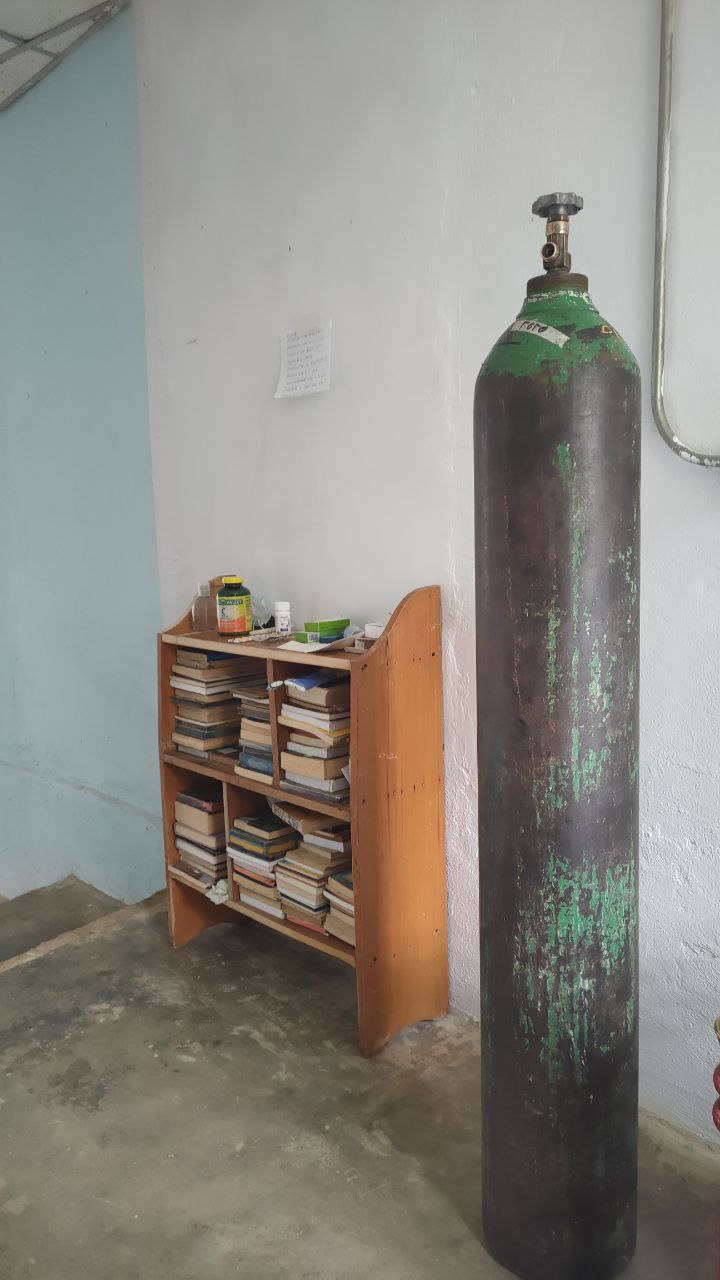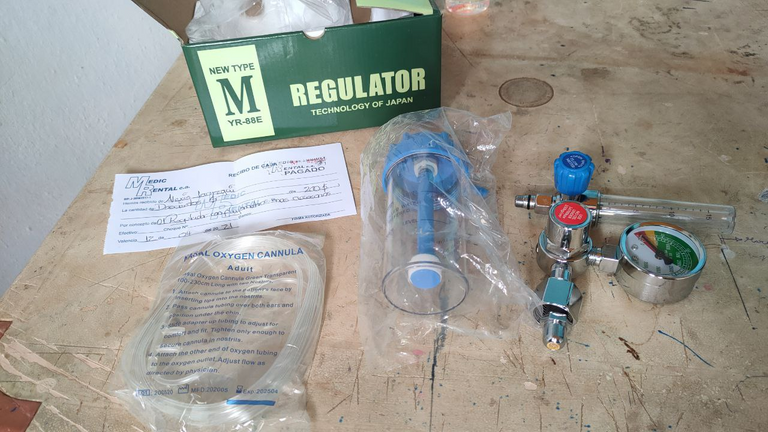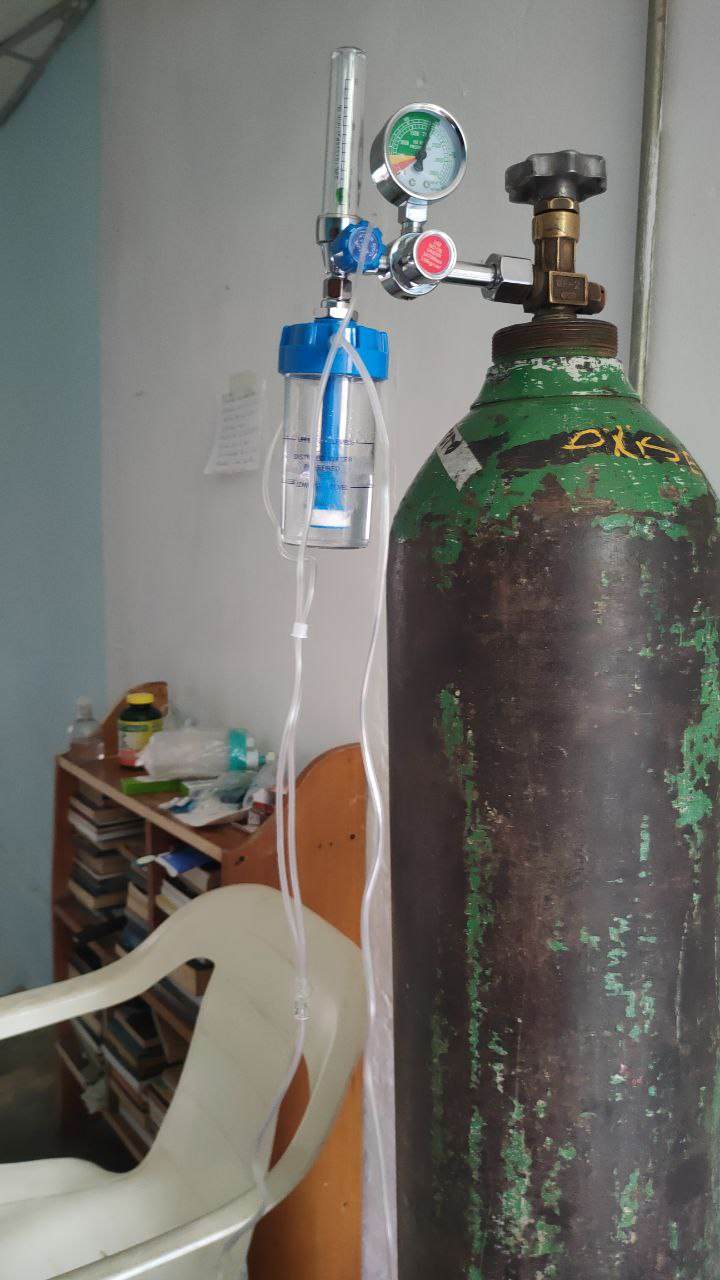 The oxygen cylinder has been rented, $50 per week and $25 per oxygen refill.
---
---
Update #6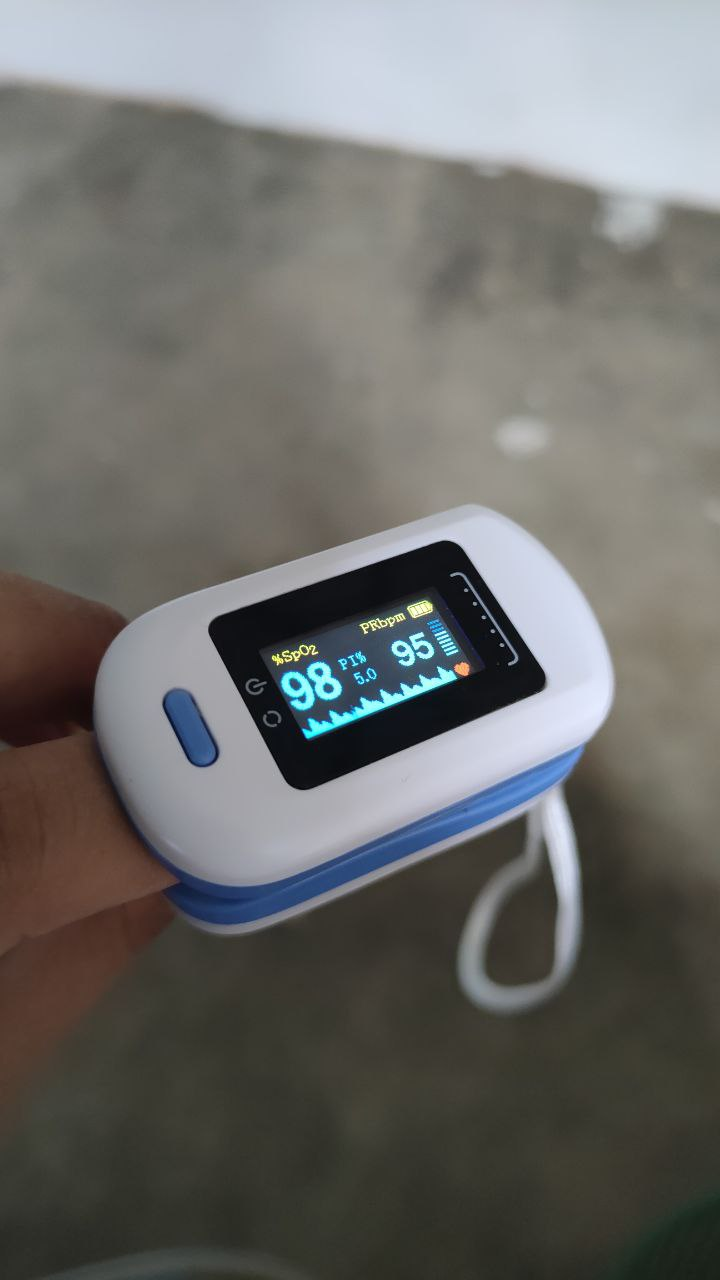 The oxygen saturation has improved a lot, however, the lungs must be taken care of, so he must follow the treatment and have a lot of rest, in addition to a good diet.
---
---
Update #7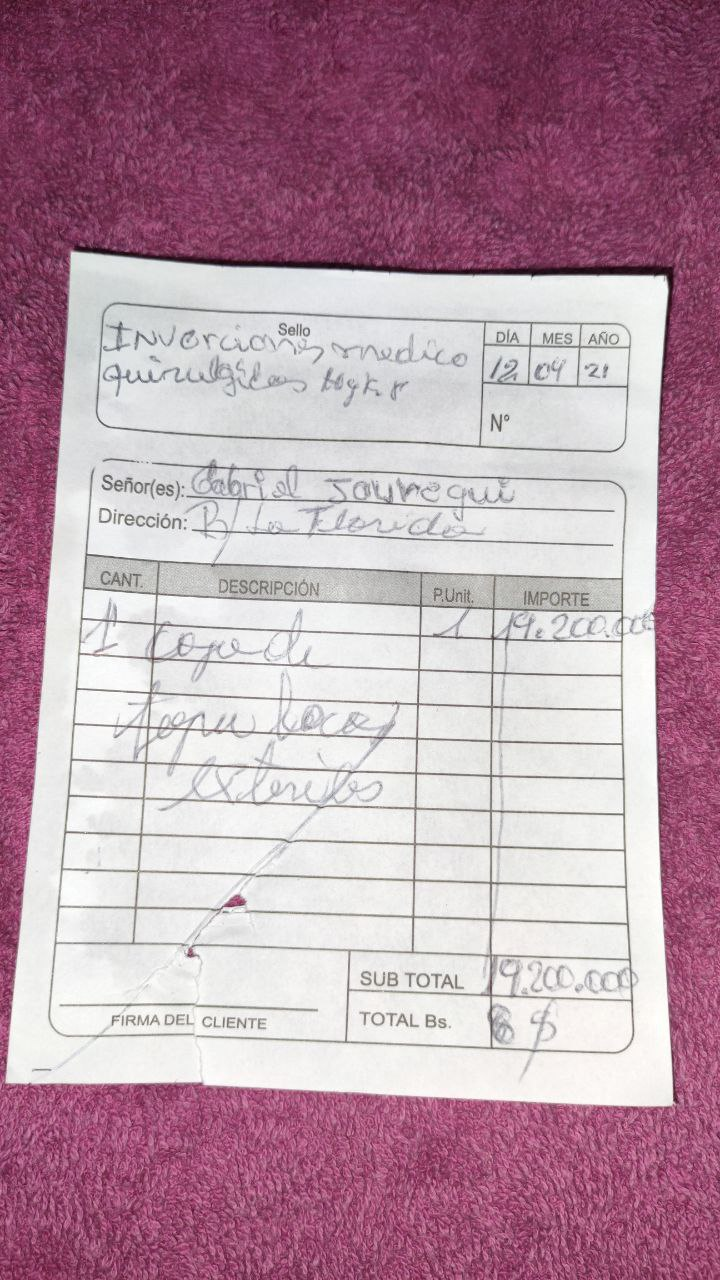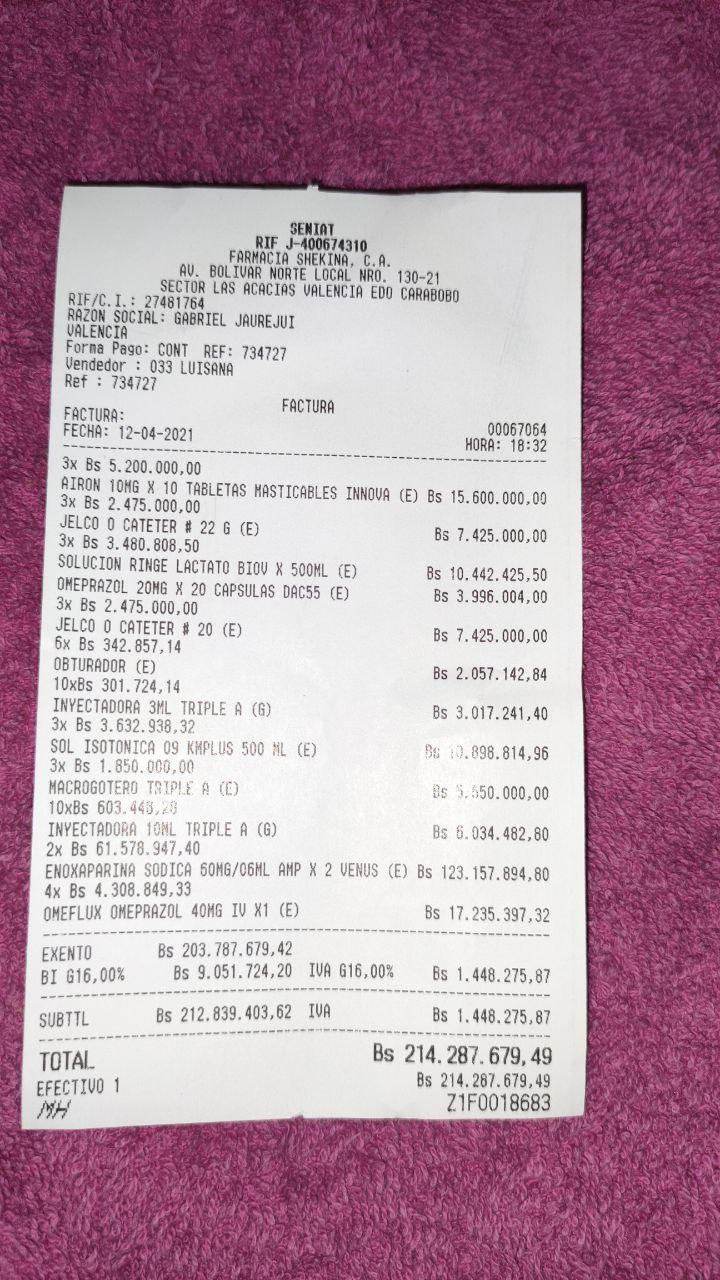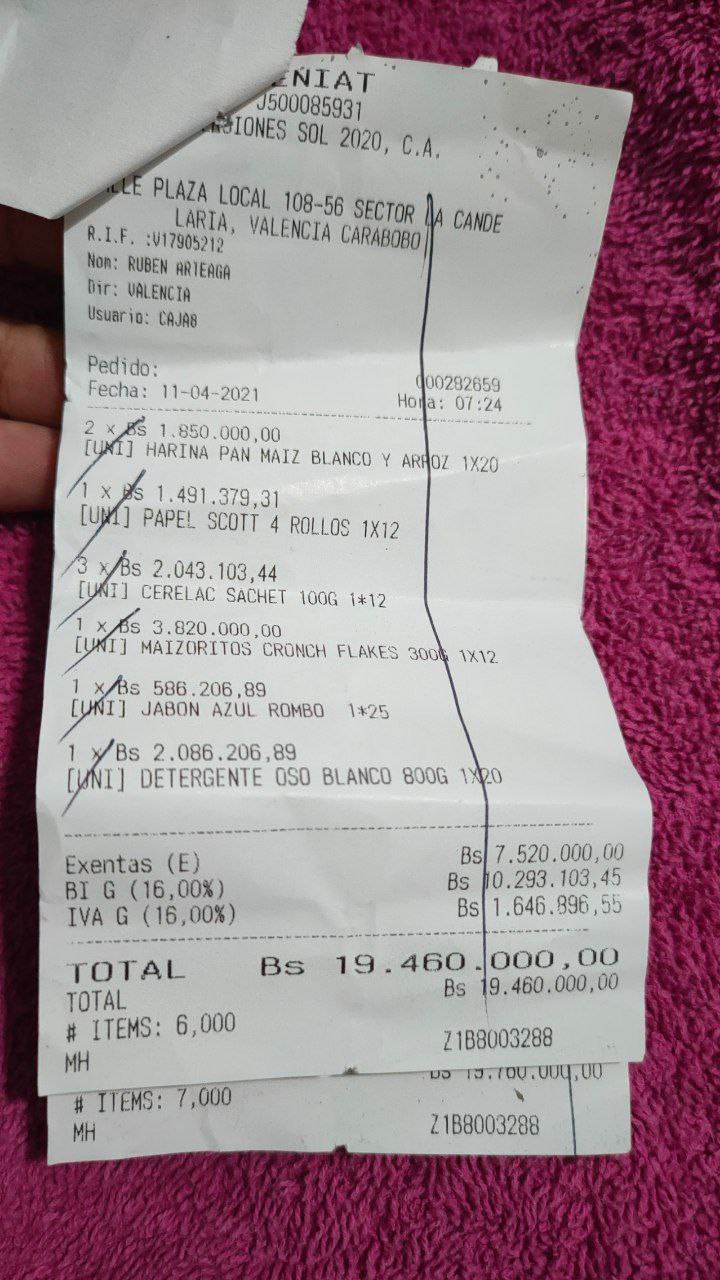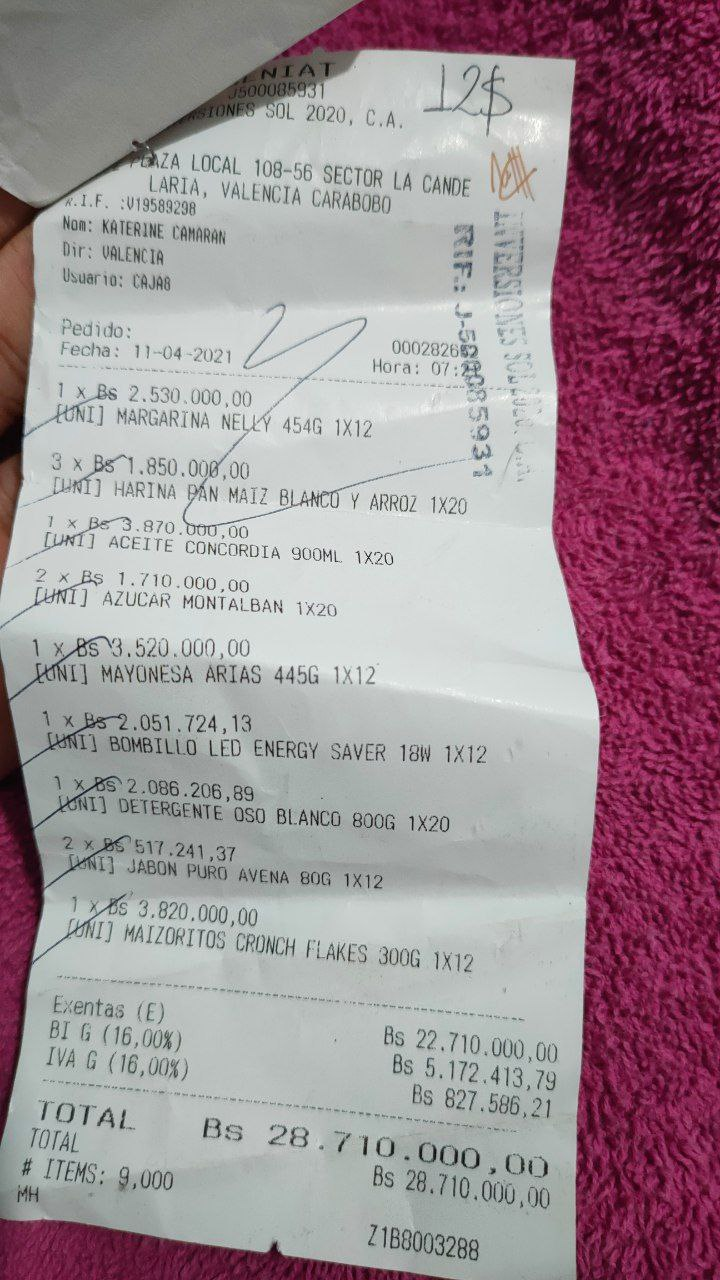 Food and medicine expenses, we must remember that Jauregui has not been able to be in Hive, and his family depends on him, since covid's situation prevents his father from working. His whole family tested positive for covid-19, they are all confined to their home.
---
Update #8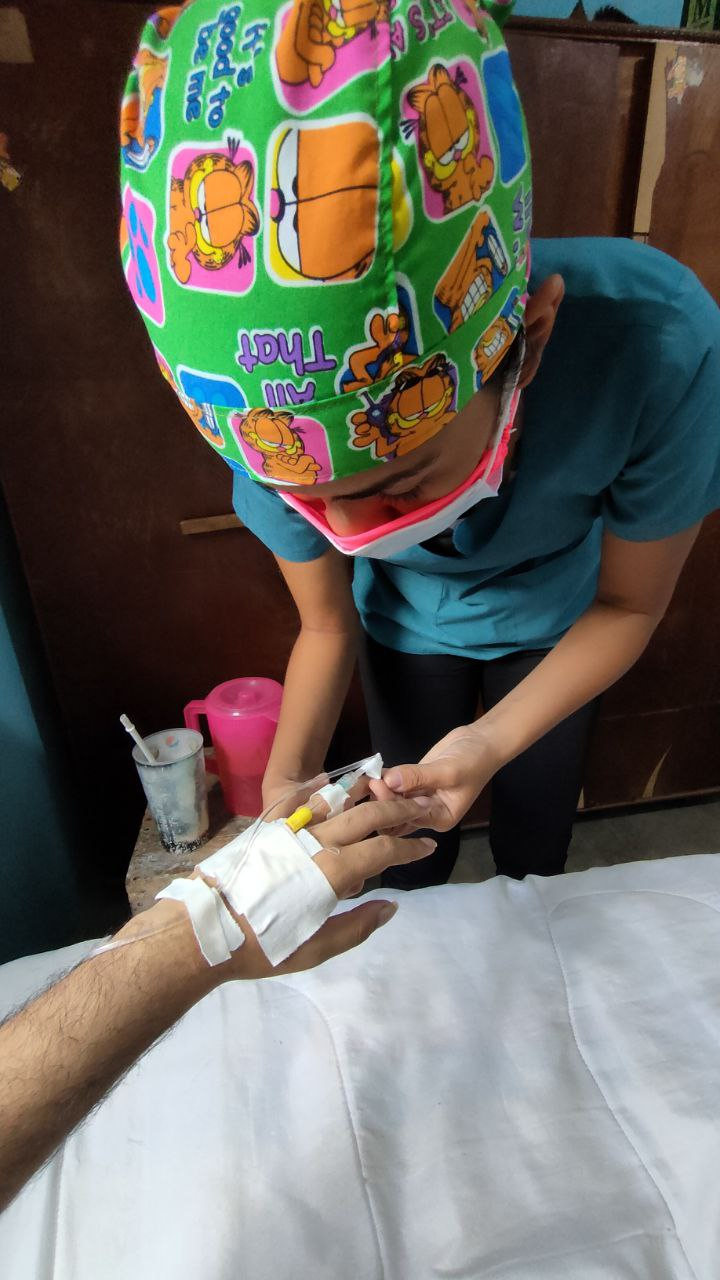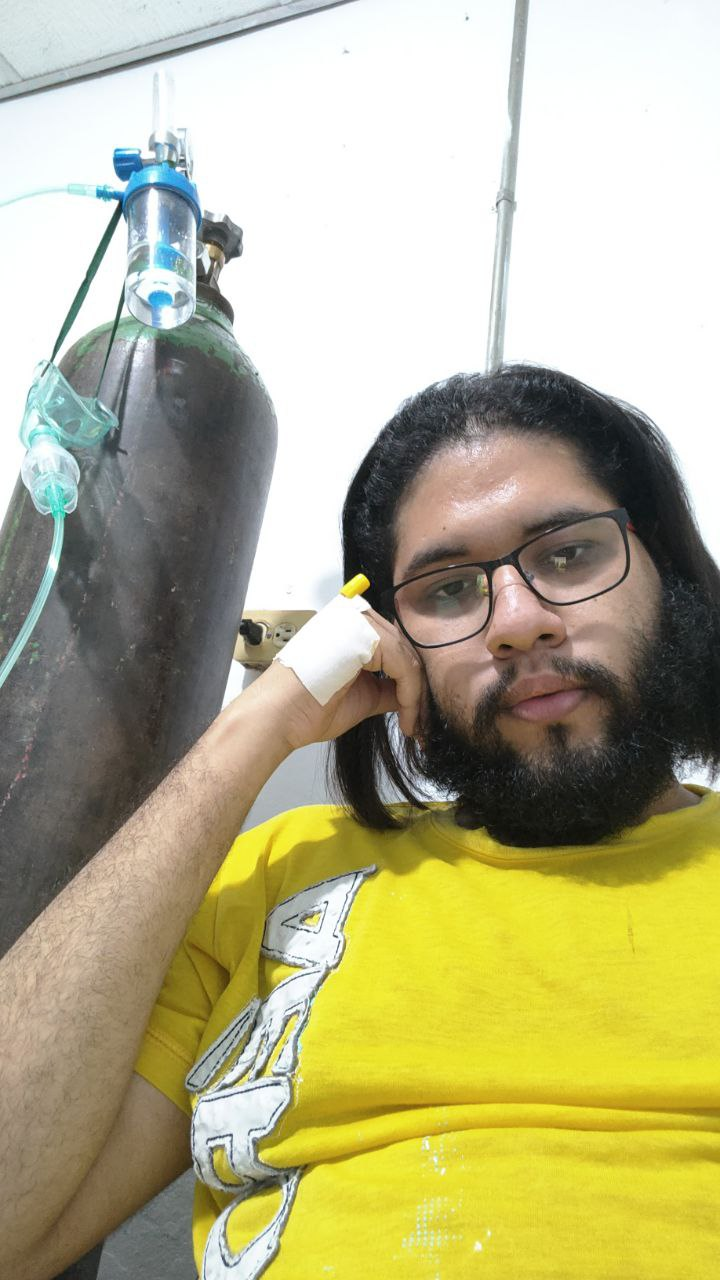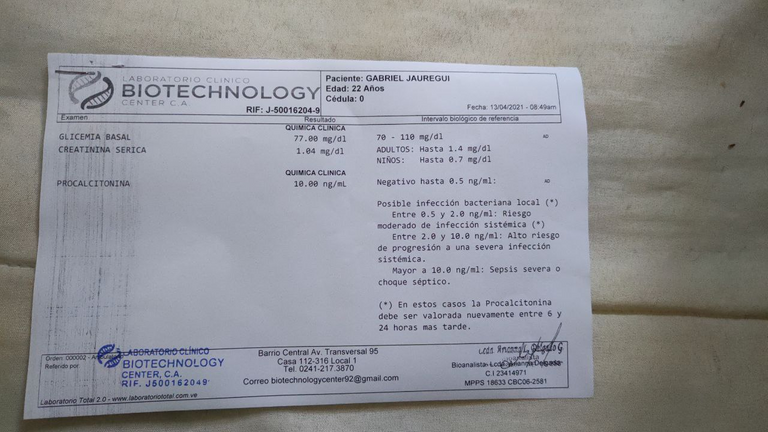 New tests have shown that he has septic shock, however, the tests will be repeated in a more reliable laboratory to verify the results.
Jau's sister's saturation dropped considerably, so she was given oxygen.
Jau is looking better, let's hope she recovers and does not have relapses.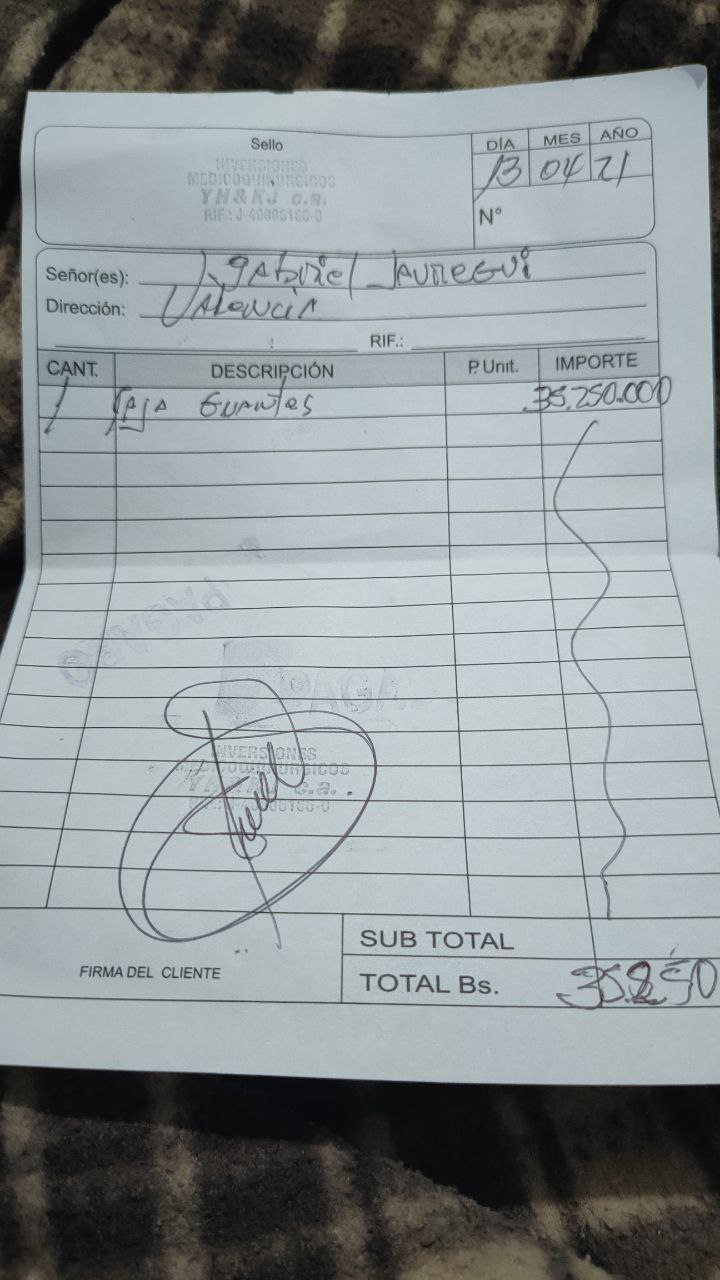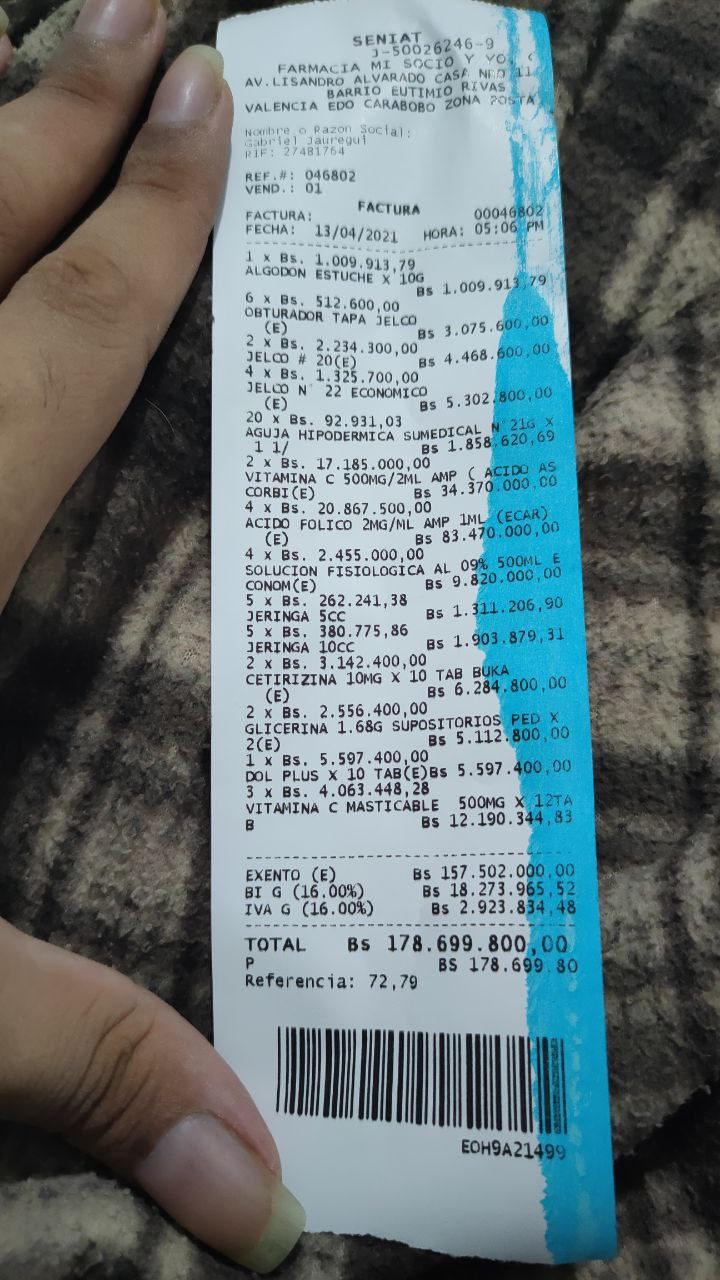 ---
Update #9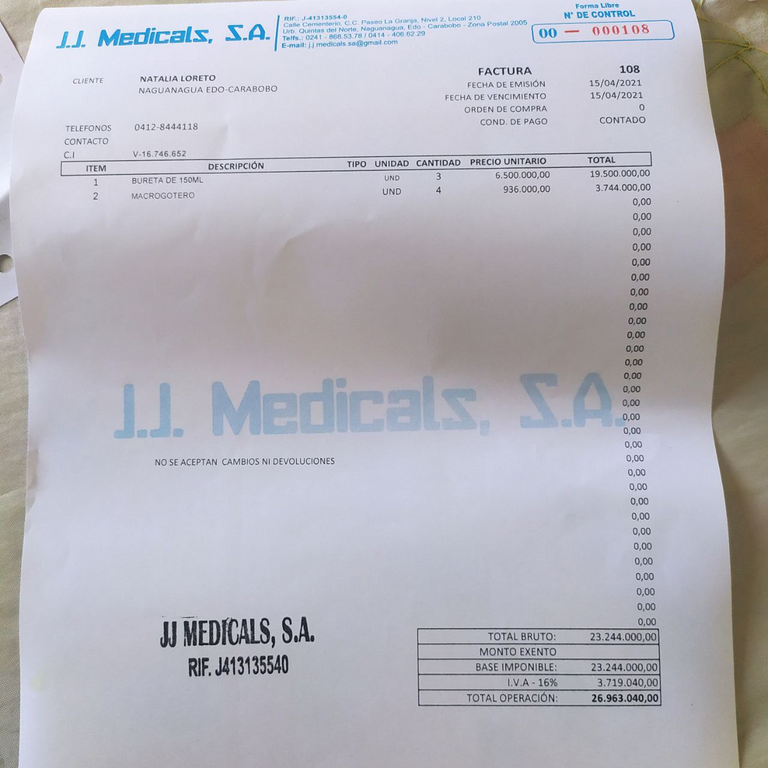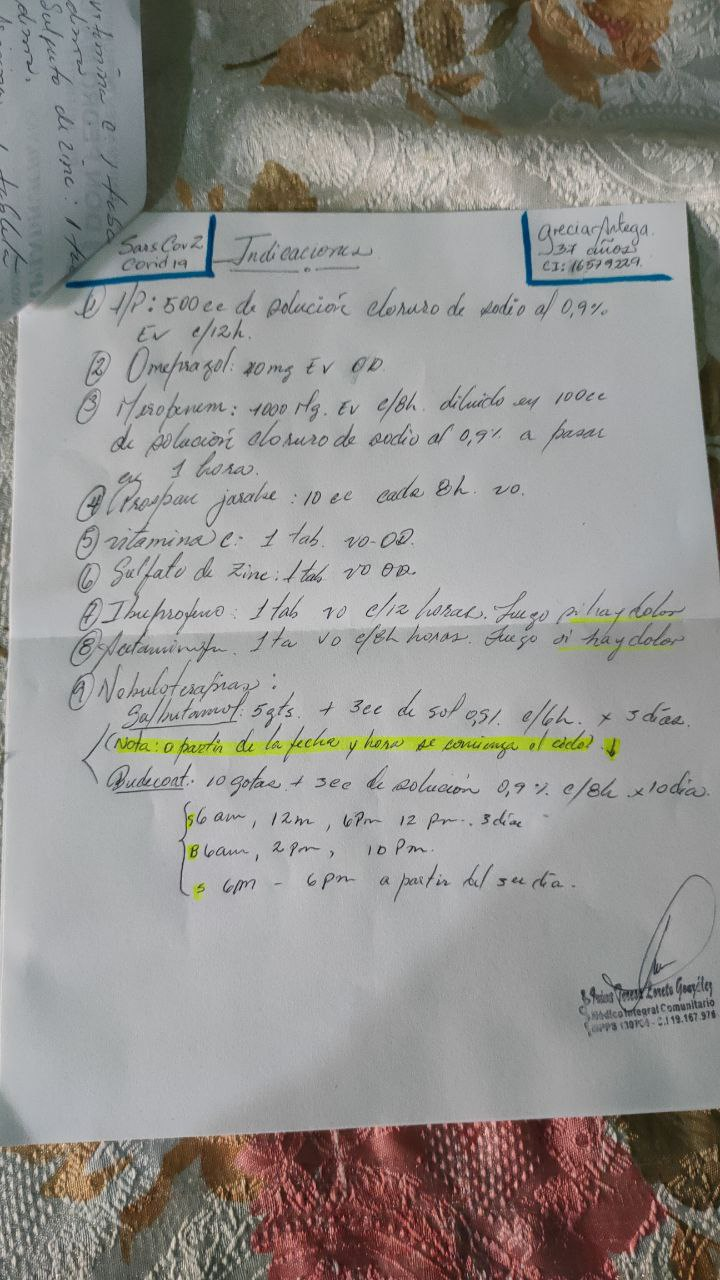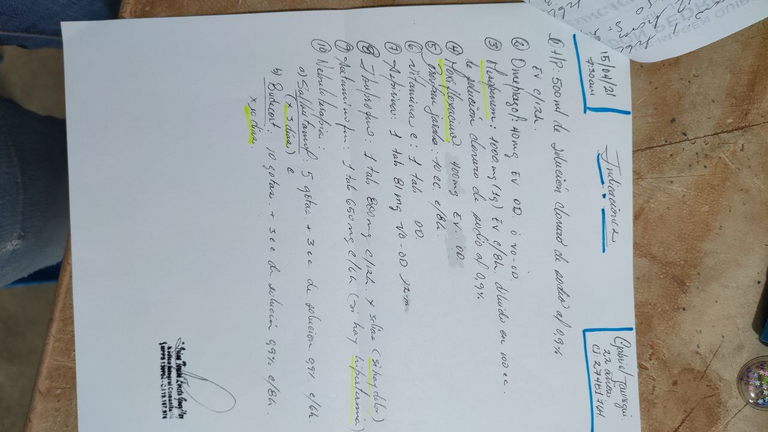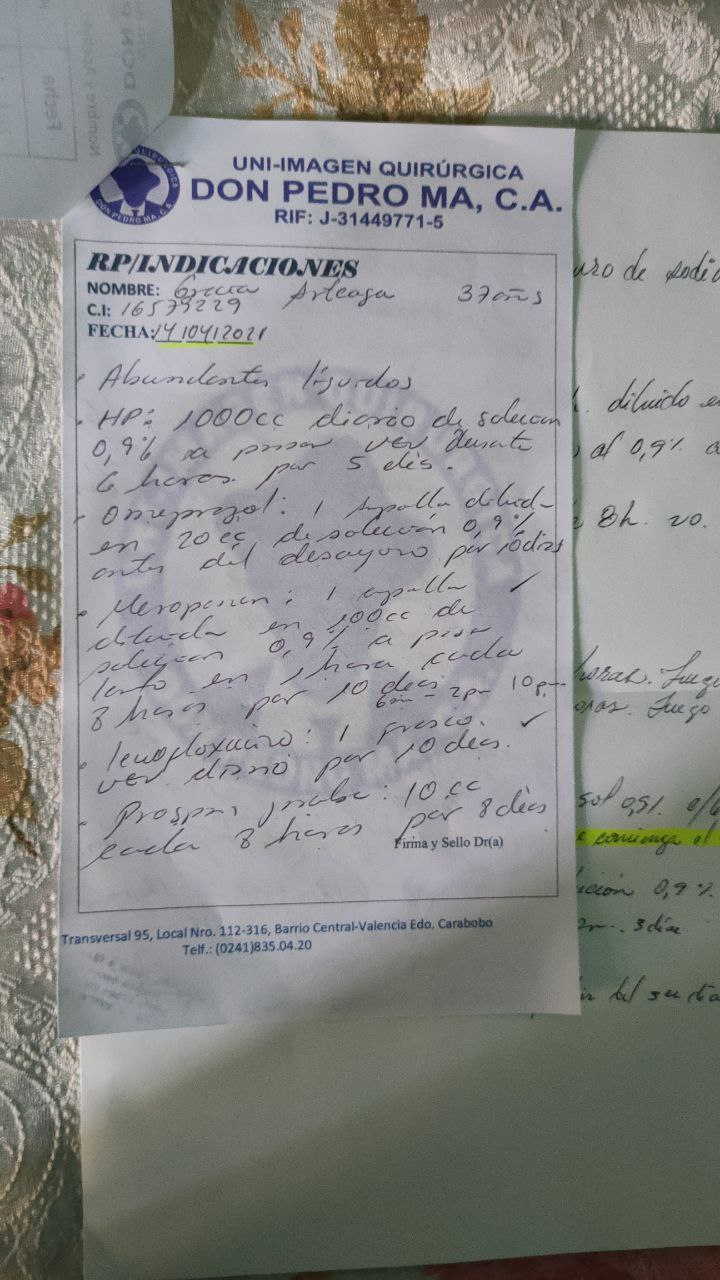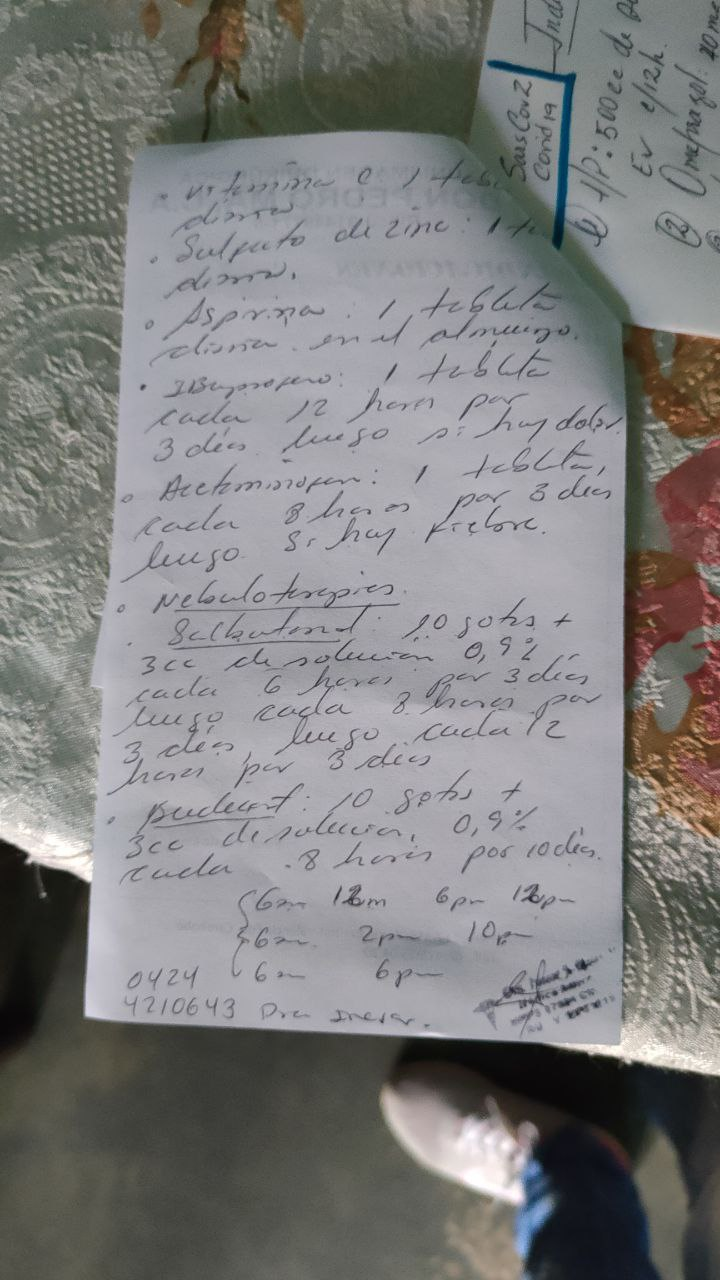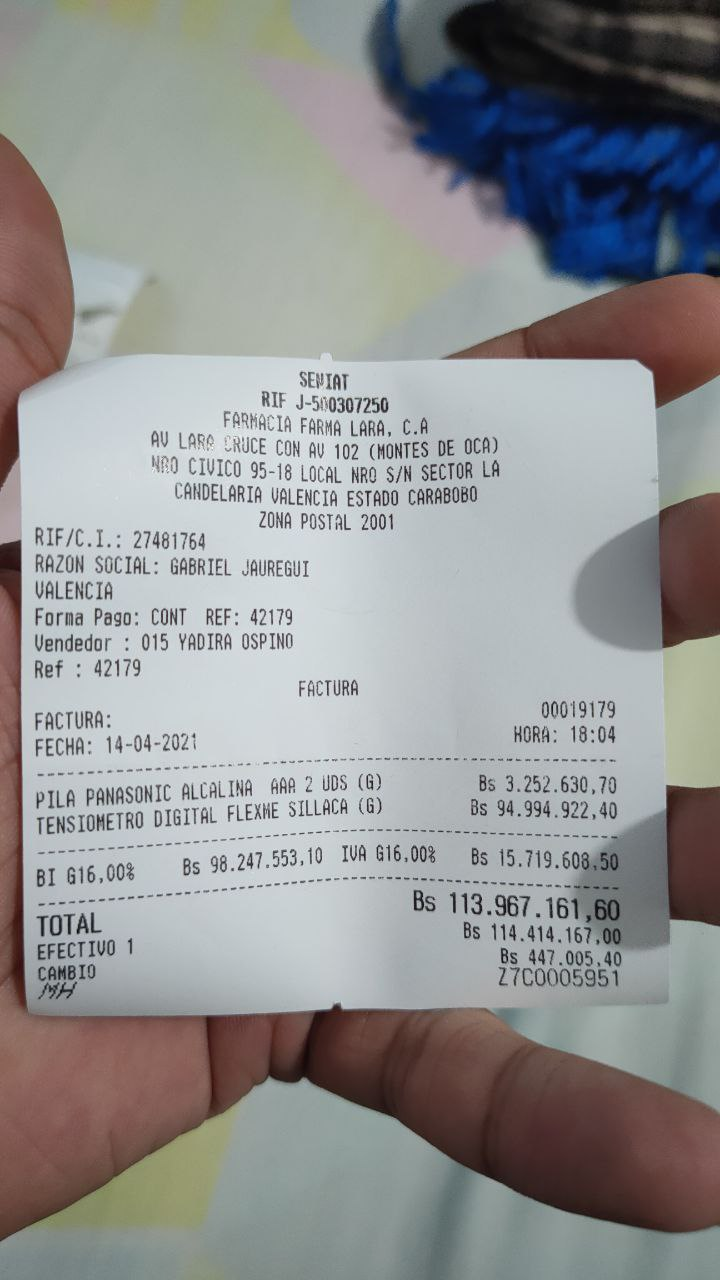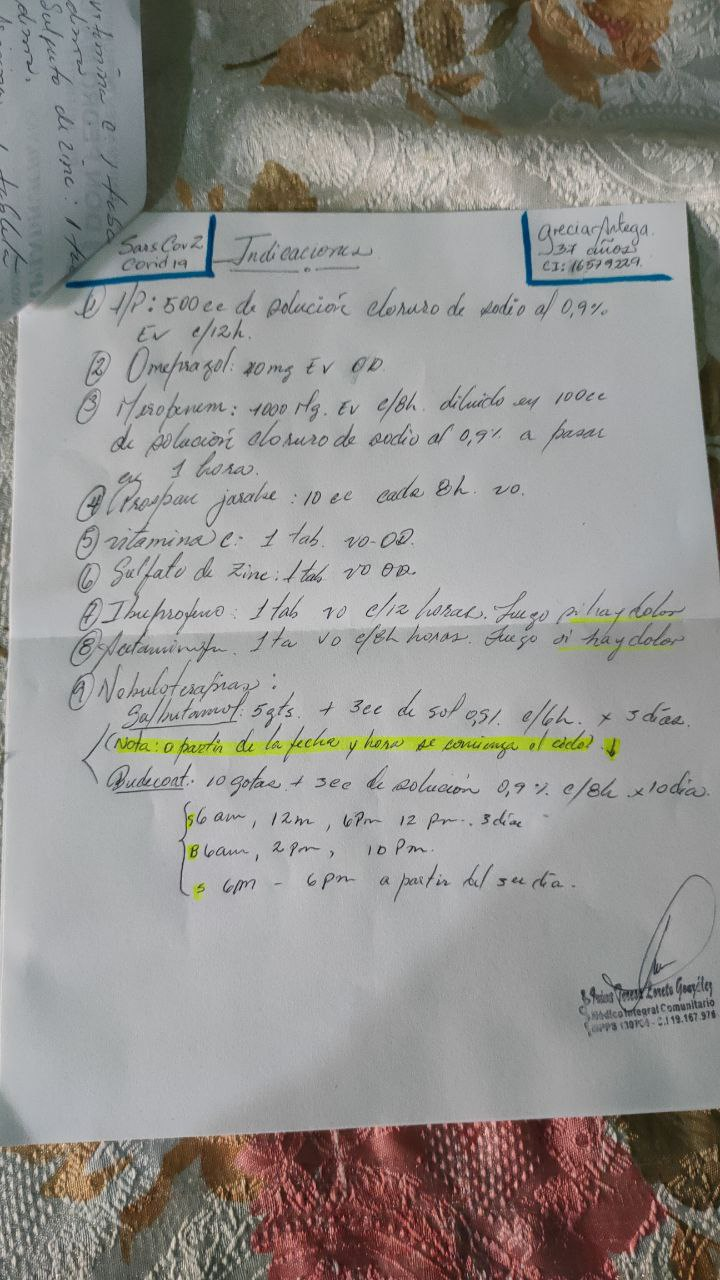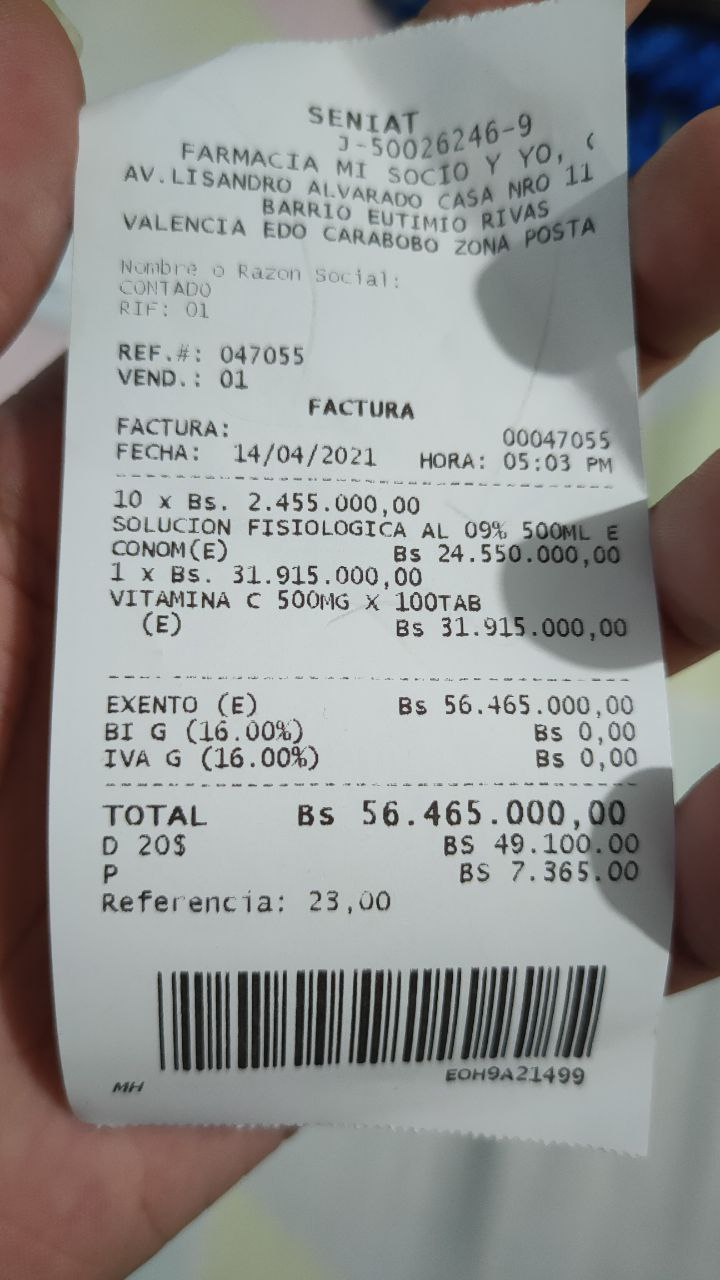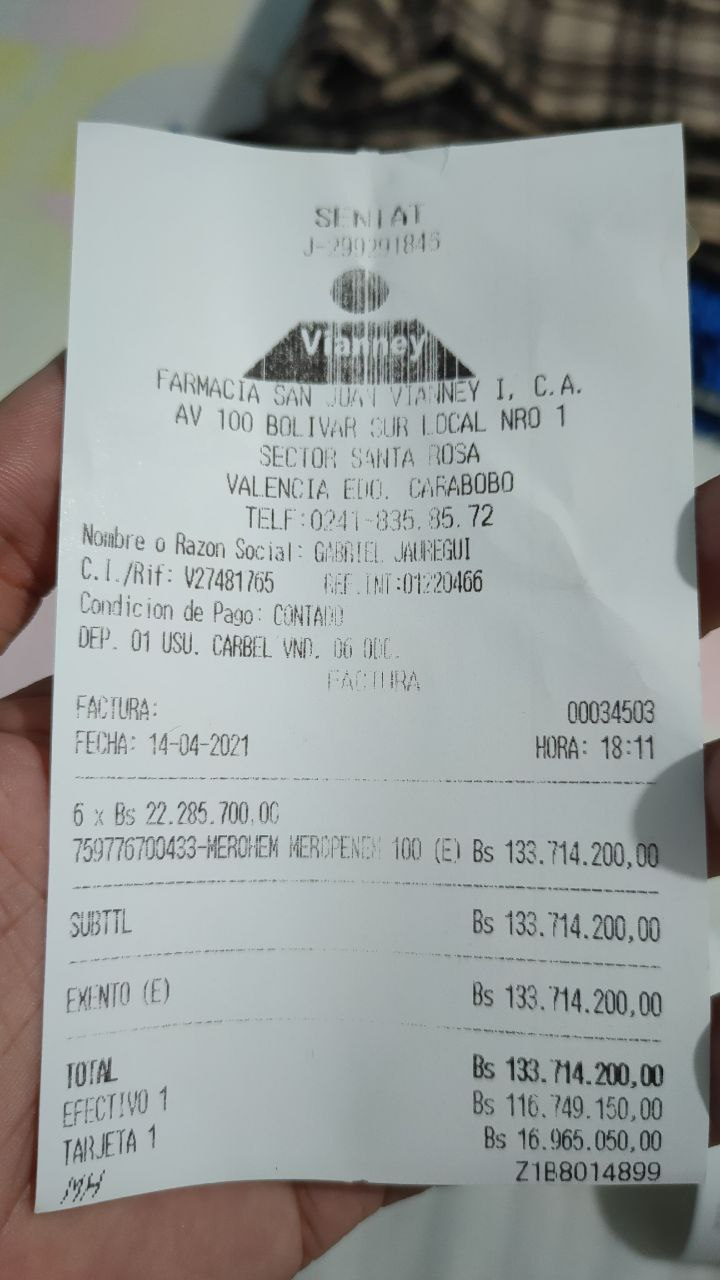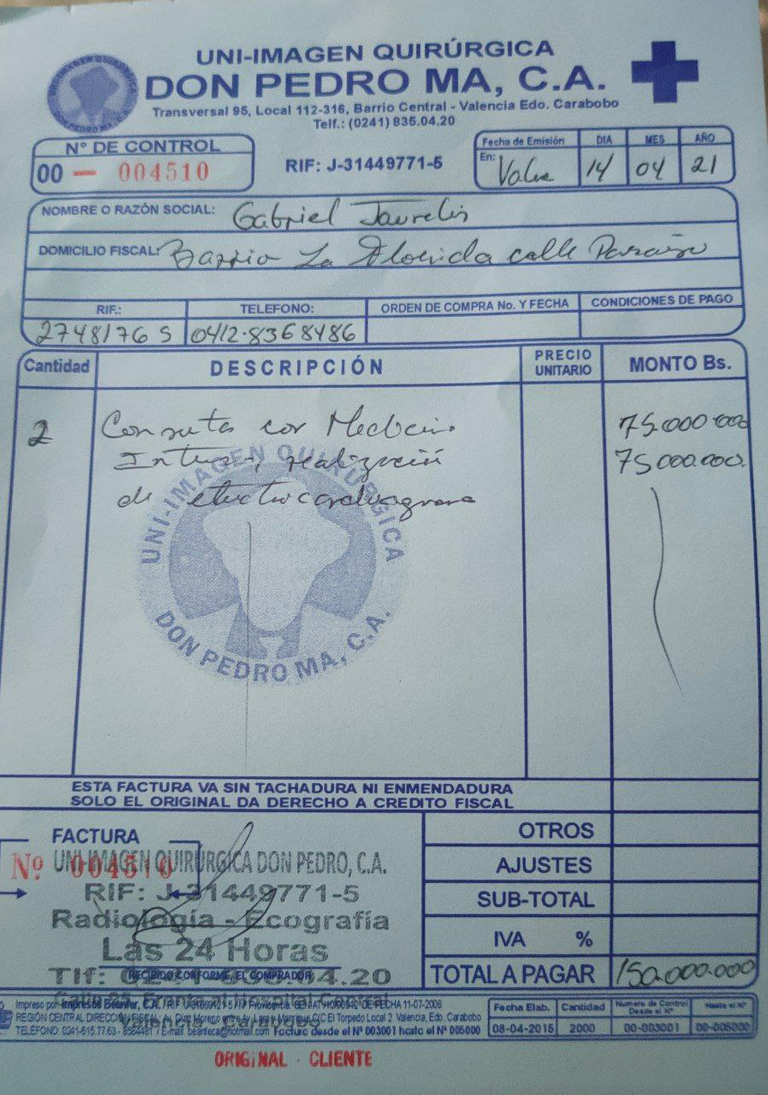 These are miscellaneous expenses, including medical consultation, medicines, blood pressure monitor and other necessary things. In addition, there is the new treatment of Jauregui98 and his sister.
Jauregui98 is having a good evolution, his sister is the one who is still a bit more complicated.