Hello Hivers Friend..
This time I will share some photos of caterpillars that I found this morning on the Lentana camara flower plant.


Not only is a Chameleon who is good at camouflage, most of the caterpillars can also, one of the examples of caterpillars that I have found, he is able to protect himself from predators who want to eat it.
He also has another secret weapon, namely feathers, if touched it will make itchy because the feathers contain poison which he has concocted by deliberately eating a few leaves of poisonous plants.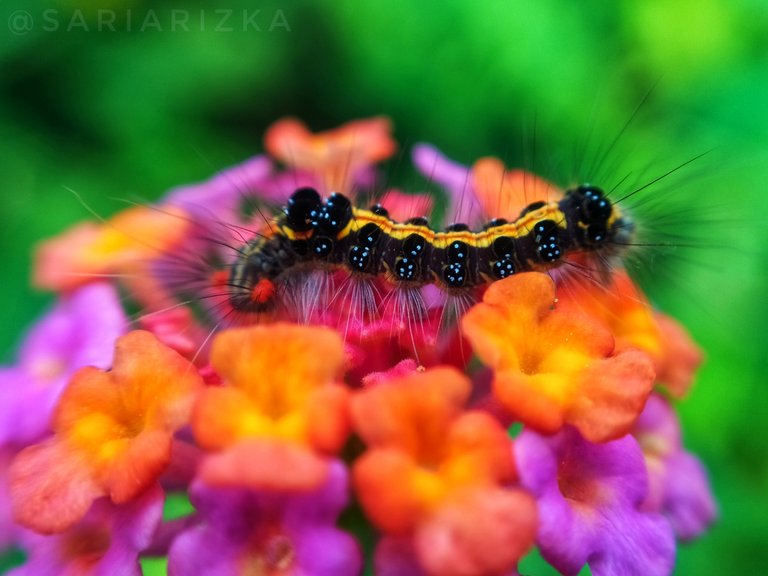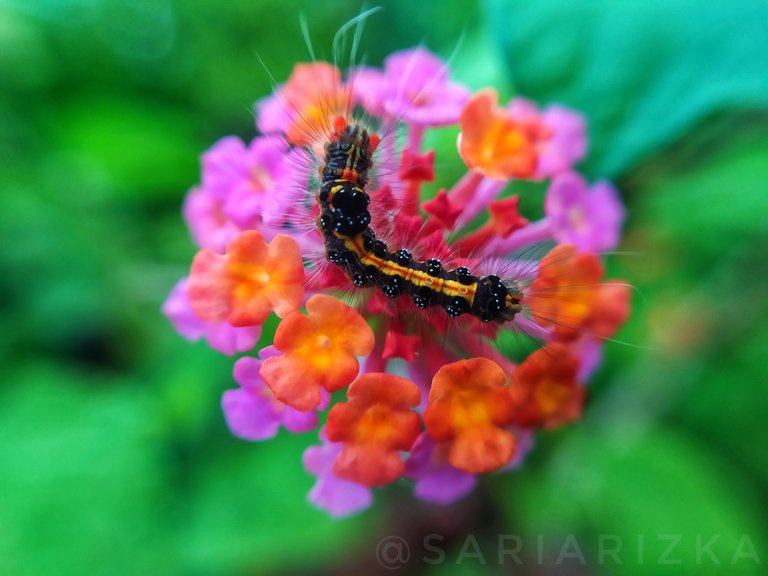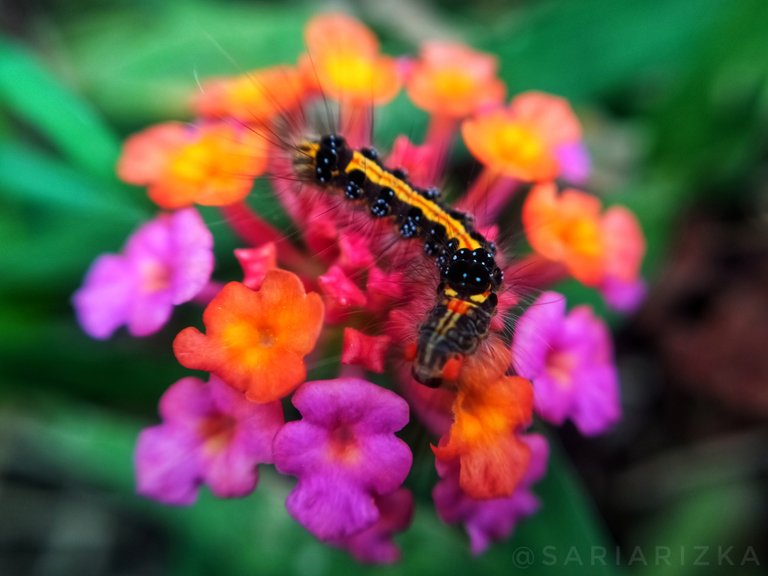 All photos taken using the Smartphone Xiaomi Redmi Note 7 with an additional macro lens.
If you are interested in a unique and interesting world of photography, please visit my account @sariarizka
Or visit the last few posts from me :
I hope you like my photography results, don't forget to vote, comment, reblog, and follow my account @sariarizka to see my other photography works.
THANK YOU VERY MUCH