Dear Hivers,
Two weeks ago, I started the Hive Newsletter with a promise to send out a newsletter every Sunday. The response has been amazing.
So here is an update along with 13 bite-sized news.
Note: If you didn't know yet, you can sign up by clicking here. Just enter your email address to receive future newsletters in your inbox. You will receive it every Sunday. With love. ❤️
And with this, let us dive into the third edition of the newsletter.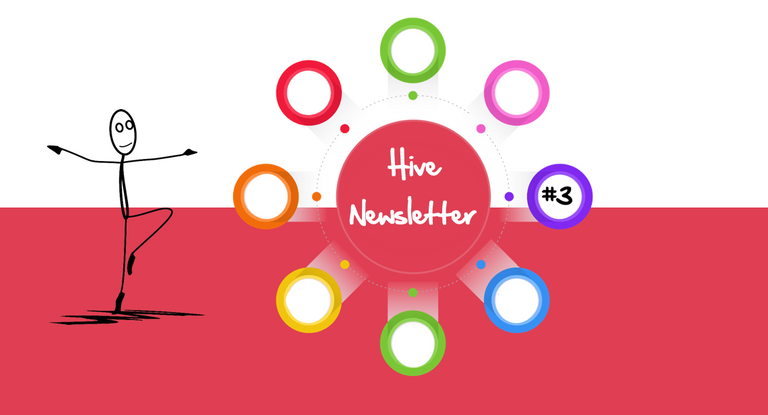 #1: Quick personal update: Hive Newsletter is now translated in various languages. For now, Spanish — and soon in German. Plus, I am seeing 50+ sign ups and hundreds of visitors every week. Thank you for the support.
---
#2: Now, the good news: The biggest Indonesian exchange is adding Hive this week (trading starts June 25th). This is the first major listing in the month of June. Last one was in May (listed on Upbit). [Twitter]
---
#3: Shocking news: Death threats.
YES! A Steem witness received death threats from a Hive user, says this article. It is an incredibly detailed post that also explores the Hive side of the story by interviewing @blocktrades and @cryptofinally.

Bottomline: As usuals, the truth is difficult to verify.
---
#4: Another game — Holybread — moves to the Hive blockchain. This is your RPG browser-based game. The plot is simple: You are in the middle of this fantasy land where you acquire new items, learn skills, and grow your characters. [Details]
---
#5: Few more updates: Hivestats.io has been updated once again. And Esteem is rebranding to Ecency — Ecency means community and future for us.
---
#6: If you are interested in shortening long URLs, check out these free services. One of them is HiveURL.com and the other one is MyHive.li (new). They are also useful to track the number of clicks on your URL.
---
#7: Tip Hive on social media. Recently, I received tips in the form of Hive through Twitter. I thought it was pretty cool. Here's how it works: You have to download a Chrome extension — then link your Hive account. Then you can start tipping. [Details]
---
#8: @TheycallmeDan from 3Speak has been busy talking about Hive. First, he did an AMA with with David Gokhshtein (73,000 followers) on Twitter, and then jumped into another AMA with Ruta Blockchain.
---
#9: Twitter story: The CEO of Sense Chat made a thread about Medium and Hive. Definitely glance through the responses.
---
#10: Hivecommerce is thriving. A new website Hivelist Store is live. It allows you to buy products using your Hive / HBD tokens. Lots of links are broken but good to see some noise in the ecommerce space. [Details]
---
#11: Splinterlands continues to dominate. Here is a terrific 34 minute video by @aggroed walking you through the game's achievement and roadmap. If you didn't know, Splinterlands was selected among the 8 startups by Ubisoft last week.
---
#12: The alpha version of the eXode game is out with "booster opening." It is a card strategy game similar to Splinterlands — with the focus on space colonization adventure.
---
#13: Don't forget to check out this tweet — where @Steevc says "rewards are bonus" on Hive. Another noteworthy tweet is this cool Hive energy drink shared by @geekgirl.
---
Tip of this week:
Want to explore your life experience? Check out Life Checklist. There are 66 items. See if you can check 30 items off the list. If not, time to make some changes. :)
That's it for now! I hope you enjoyed it.
See you next week! :)
Cheers,
@Sidwrites
---
Liked this newsletter? Feel free to comment and upvote and reblog.