Hello friends
Been a busy past week so I haven't had a lot of time to get a post in. Things are warming up and we've had some good walks but nothing extra special like the turtle. The trees are dropping their flowers and it's turning over to summer instead of spring. Looking forward to nice warm days soon.
Mickey Mouse
We tried a new food delivery service recently so we could try new stuff since we don't get a lot of time to browse at the grocery store. This one is called Hungry Root. It's got some good stuff, a lot of good sauces and curry. Things that @cmplxty loves but we don't make because of the stench of the preparation process lol. This one was a great plate, it's brown rice and lentils, Thai peanut sauce mixed in a carrot and cabbage salad. He loved it and ate the entire plate. Trouble is the box is very expensive so we only got it because I got a coupon. Still good to try things and he enjoyed the Asian and Thai flavors! Since the two of them eat lunch together every day when he comes down from work, I've been trying to make some cute stuff. My attempt to make a Mickey Mouse!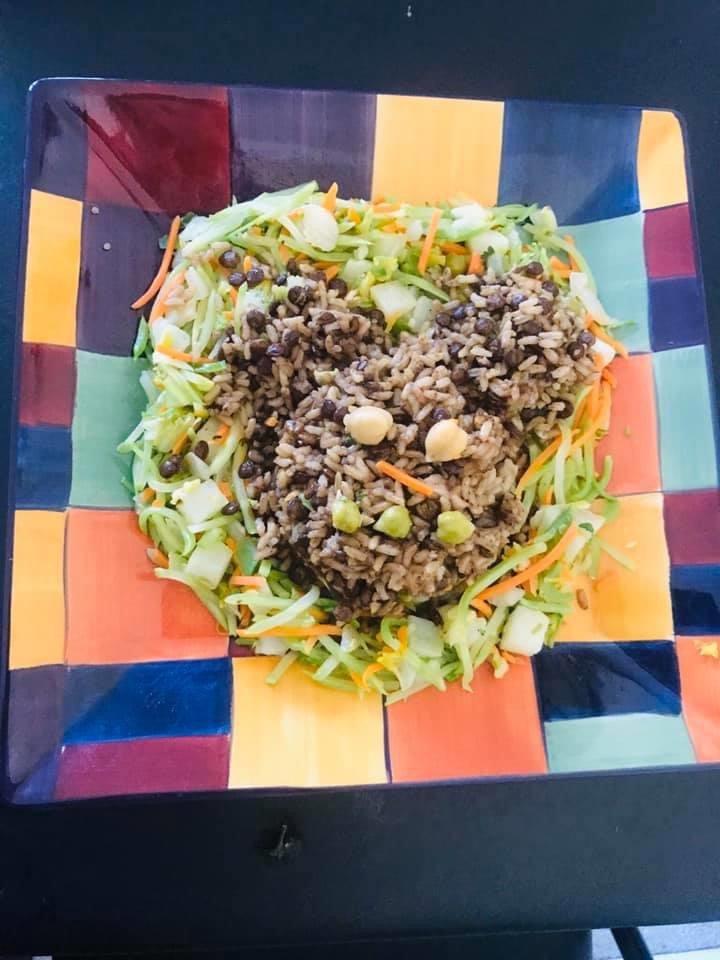 STEM
So the little munchkin got this really cool STEM set from a friend of ours for his birthday last year. It's a fun little electrical connection to various things like a fan, a few different sound things and some lights. He liked it but was a little too young for it so he didn't really enjoy it. He gets these fancies though and this was his latest. He played with it three days in a row!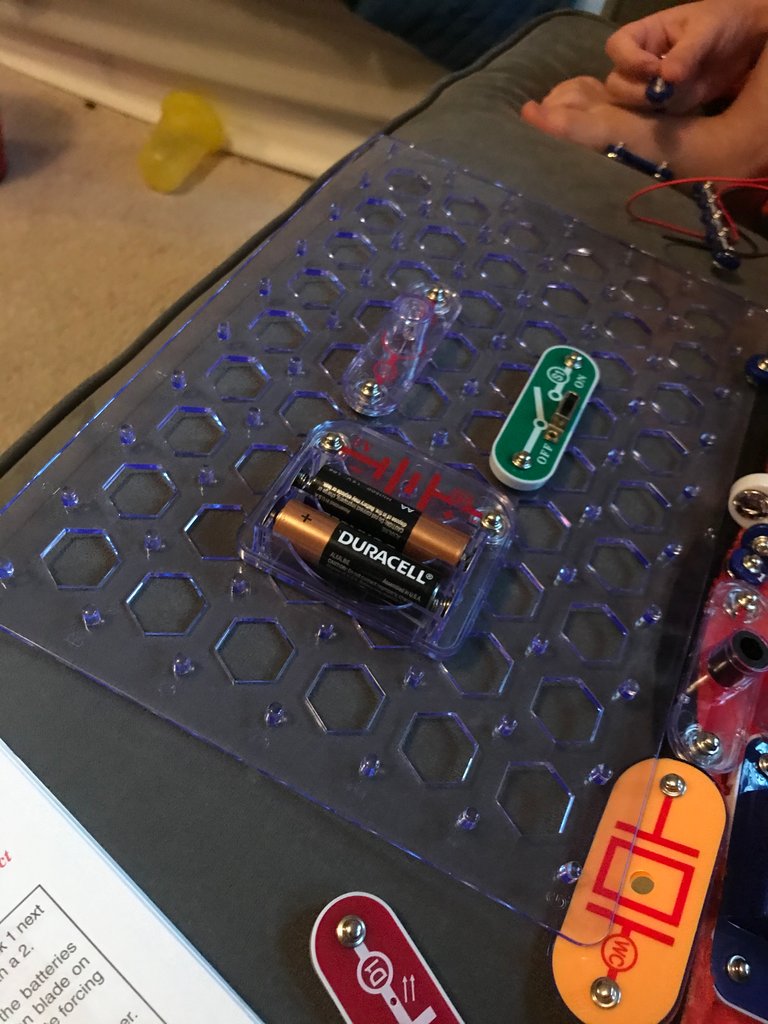 This one was cool, I've been trying to just do the simple ones rather than complicated. This was a light with a switch.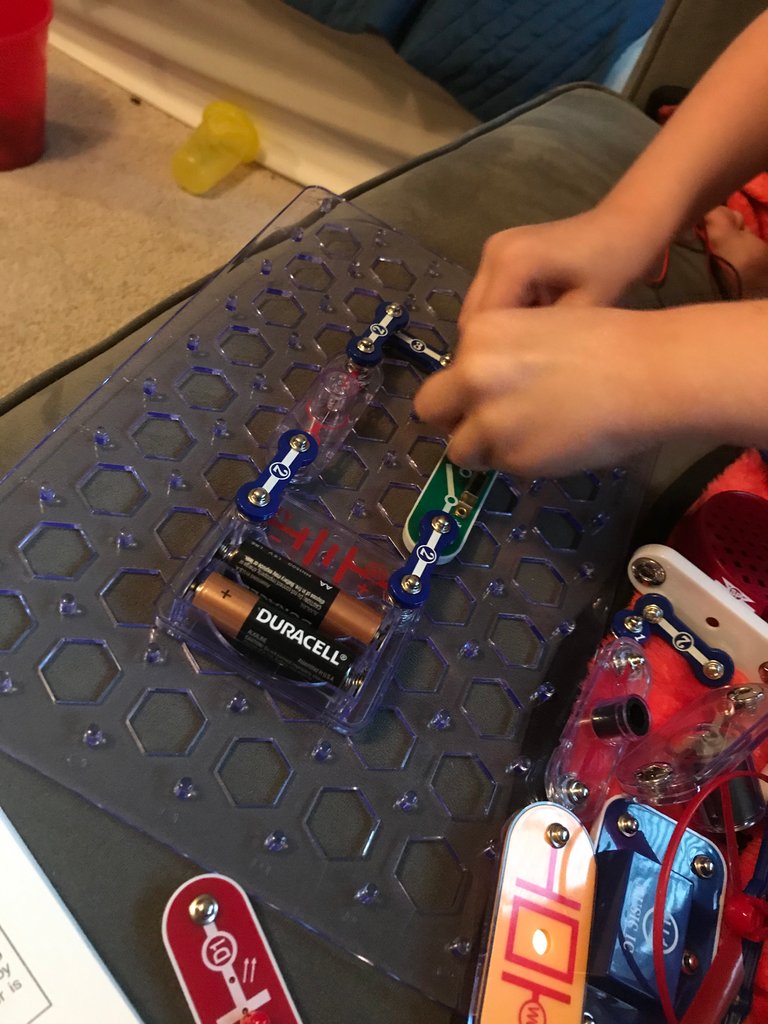 He did this with me telling him where things go, did a decent job!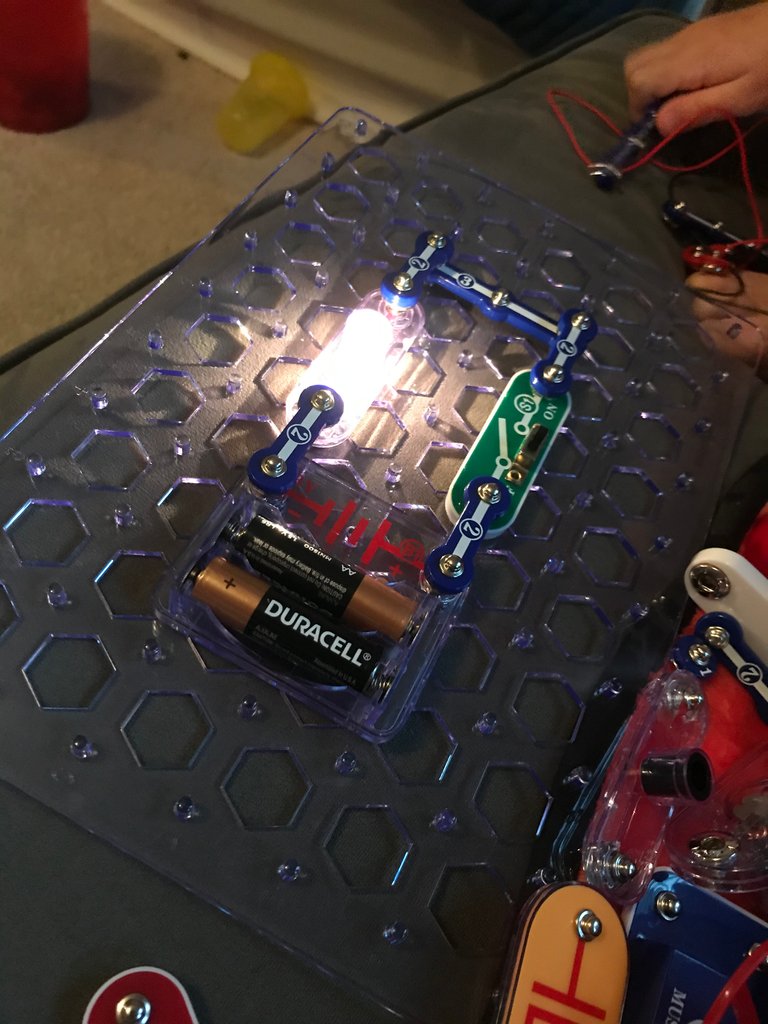 Stay well! Things are warming up, we are all getting more vitamin D and exercise, getting that lymphatic system moving. These are very important to stay healthy, don't forget that!
Ssiena [A Hive original and exclusive]