Here are two examples of acts of kindness being repaid in my world yesterday.
It all started with some bread: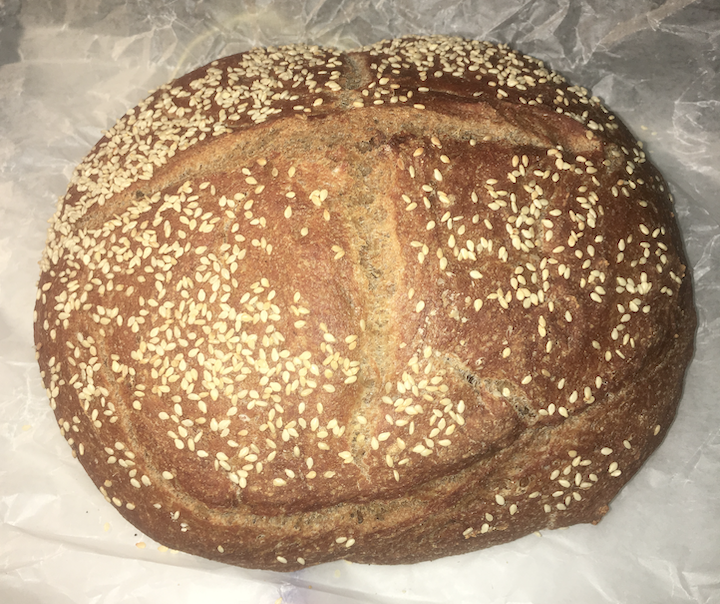 Yes, this bread.
---
CAUSE 1:
I found what clearly looked like two stolen packages last night on the first block of my curb recycling route. One of the contents was gone, but the second had papers thrown all over the curb. This made it seem like the thief may have left the item behind, or that was my hunch. After looking on the side of a nearby tree, I found the sealed new contents, some prescription medication. I was right. Win.
Most might just keep going, but I assembled the four components neatly in the box and saw that the delivery address wasn't too far away. I walked it over and placed it at the front door to ideally be brought inside in a few hours.
I walked away... but came back... to add a personal touch with my screwdriver (no pen) to help with any confusion.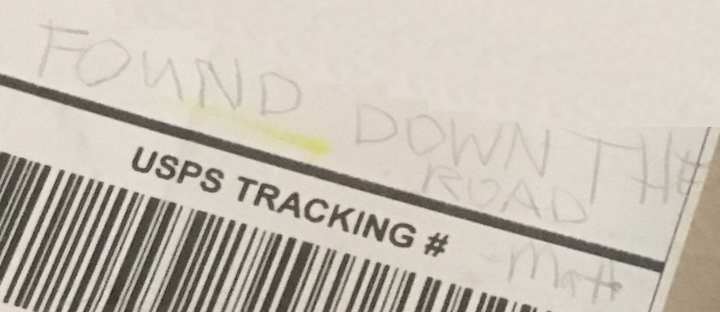 Who knows if it'll reach her, but there's a chance. I also messaged who I thought it could be on Facebook to fill them in.
Effect 1:
Shortly after, I had a hunch to poke at a weird shaped bag that was on the top of a clear bag on the curbs. I usually don't get too involved other than walking by with my flashlight, but I had a feeling to look closer. I could just tell. The item inside felt really odd, and while I almost left to keep moving, I ripped the bag open to look inside.
Intuition correct again.
It was a limited edition numbered purple chrome piggy bank... WITH MONEY INSIDE.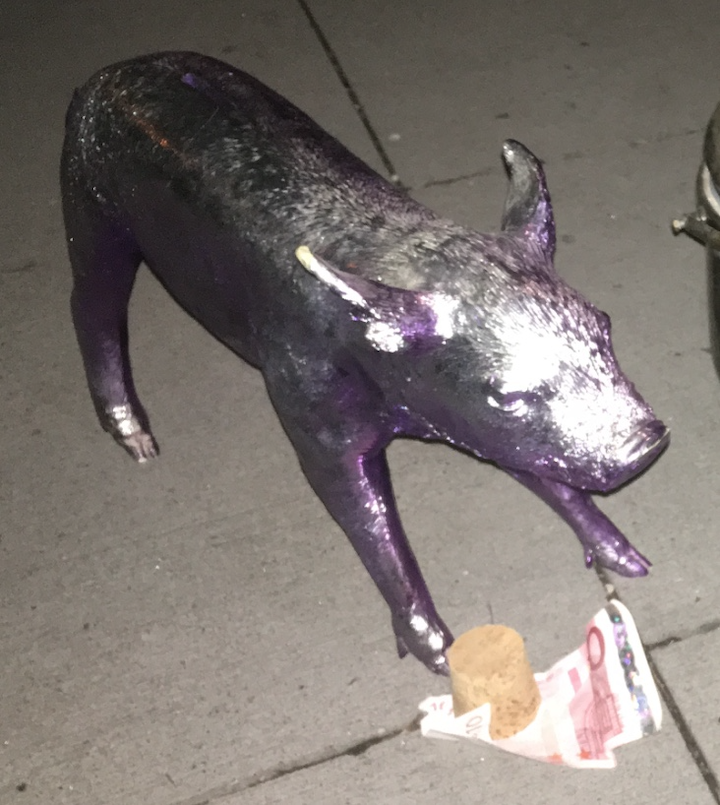 It was about 15 inches long and about 9 inches tall. There turned out to be a $10 Euro bill and $4 in coins inside, but that's officially my first full piggy bank find. It was fun to wonder if there was going to be more.
To get everything out, I wound up smashing the bank. The tail was missing and I couldn't find it to repair for resale (they're listed at around $150 used). I mainly didn't want to miss any paper bills inside that I couldn't hear or see.
But wait, there's more. Things got even better when my detective skills kicked in to look for more of those types of those bags that had the piggy bank, and it paid off big time. Intuition moment # 3.
I found several antiques, some that could be several hundred EACH. I have to do more research, the rest of the piggy bank section may be $500+ at first guess. I would've never found these other things if I didn't take a stab at opening a grocery bag that simply felt a bit abnormal. I can usually sense shapes pretty well to project what's inside, and this big pig had me baffled at first.
I went on to find plenty more that night, but I distinctly felt like the gesture before was returned because I rarely find these types of antiques. One could be $250-$300 alone, another is listed online for $300 (overpriced), but I need to research everything (several more) thoroughly before I know for sure. The main fun was the piggy bank.
---
---
CAUSE 2:
As some know, I did a few nice things for my neighbor above me while she was sick with the virus from taking care of our elderly neighbor who got sick first.
She repaid me with this nice loaf of homemade wheat bread yesterday afternoon. She loves baking and is proud of her passion.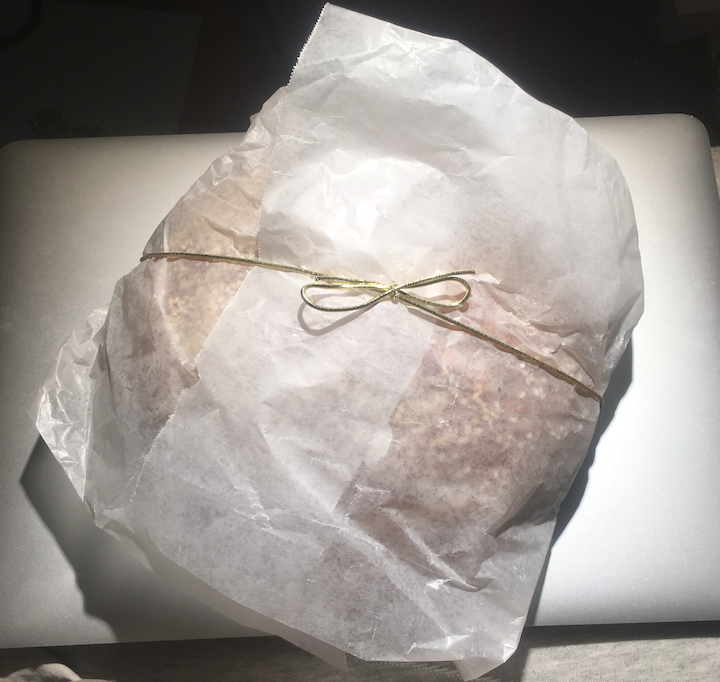 I knew I had to find a way to say thank you.
Since I'd found plenty last night with completely full hands and a full backpack, I almost talked myself into going home one street early. I told myself that I killed it and deserved a break. I almost took a shortcut when I have more crypto to buy. Bad move.
At the crossroads, something told me to stop being a bitch and finish the job.
Effect 2:
5 minutes later I figured out why. I found a high-end Cuisinart mixer with the original bowl... used to mix dough for bread.
BINGO.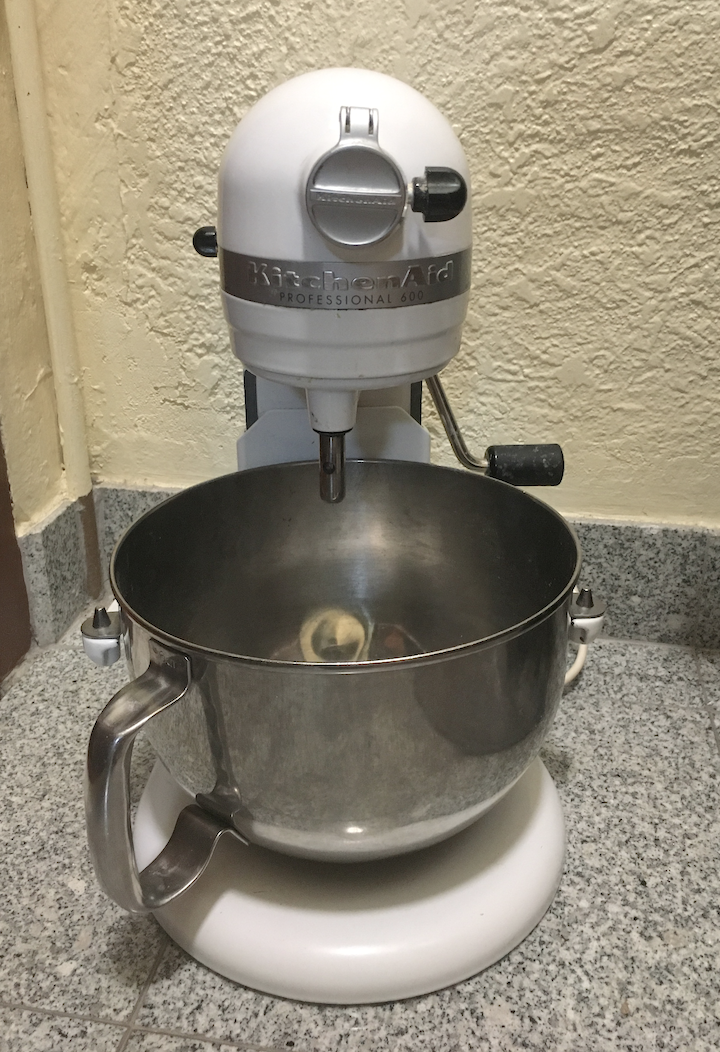 It was right on top of one of the last piles on the route. I knew that NOW my trip was done.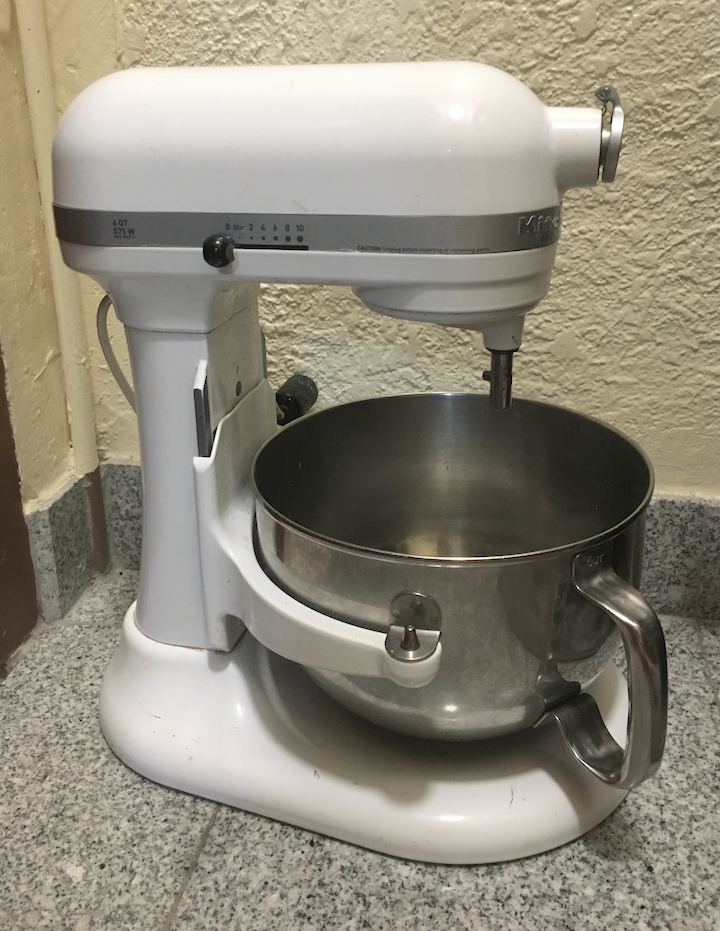 I had to invent and patent the weirdest system to carry everything home. The mixer was heavy, as well as a 10" PA system speaker I found. Handling that with all of the delicate antiques and a full backpack meant a balancing act and burning forearms for my walk back. They still hurt while I'm typing this before I head out to find more in a few minutes.
There was one casualty I dropped by accident, one of the two stamped antique German crystal champagne flutes I saved.
Ironically, I kept going another avenue to completely finish the route. No shortcuts... Carrying everything wasn't as hard when I knew that I had a gift to give.
I called my neighbor a few hours later, who shockingly didn't have one for all the baking she does. She said she was thinking about getting and would be interested in mine if it checks out.
So far, the motor works, but I might need to grease the gears inside. It'll be easy to diagnose.
Either way, she bakes me bread, I vow a thank you, I find a high-end bread dough mixer the same day.
That's good karma.
---
---
Wrap Up:
Do good for others.
Don't hurt others or manipulate people to do the dirty work for you.
A lot of this happens in our community. Many play along.
Many know. ::many nods::
It's better that it just stops.
Snap out of it and do more good.
Thanks,
Matt