I was in Dhaka then. I lived in a house in Mohammadpur and took MBA classes at Dhaka City College. I am studying for MBA in Dhaka City College. Because of coronavirus, our varsity has been closed for a long time and after a long time we are now having online classes.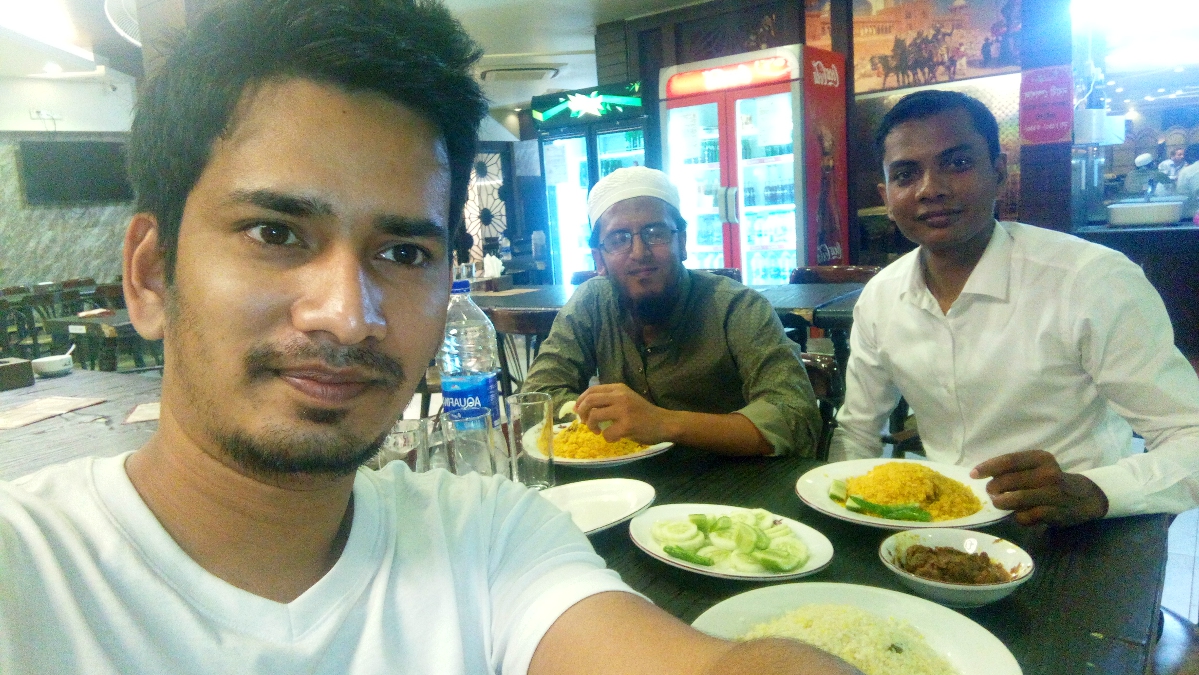 Dinner all old friends together at Nawab Restaurant

My childhood friend Fayez had a job test. He came to me in Dhaka. My younger brother Nahid from another area is working as a driver in Bangladesh Railway.
Nahid, Fayez and I grew up together when my father worked for Bangladesh Railway in Dinajpur. We all met together in Dhaka. Ate dinner at a hotel. It was the Nawab restaurant in old Dhaka.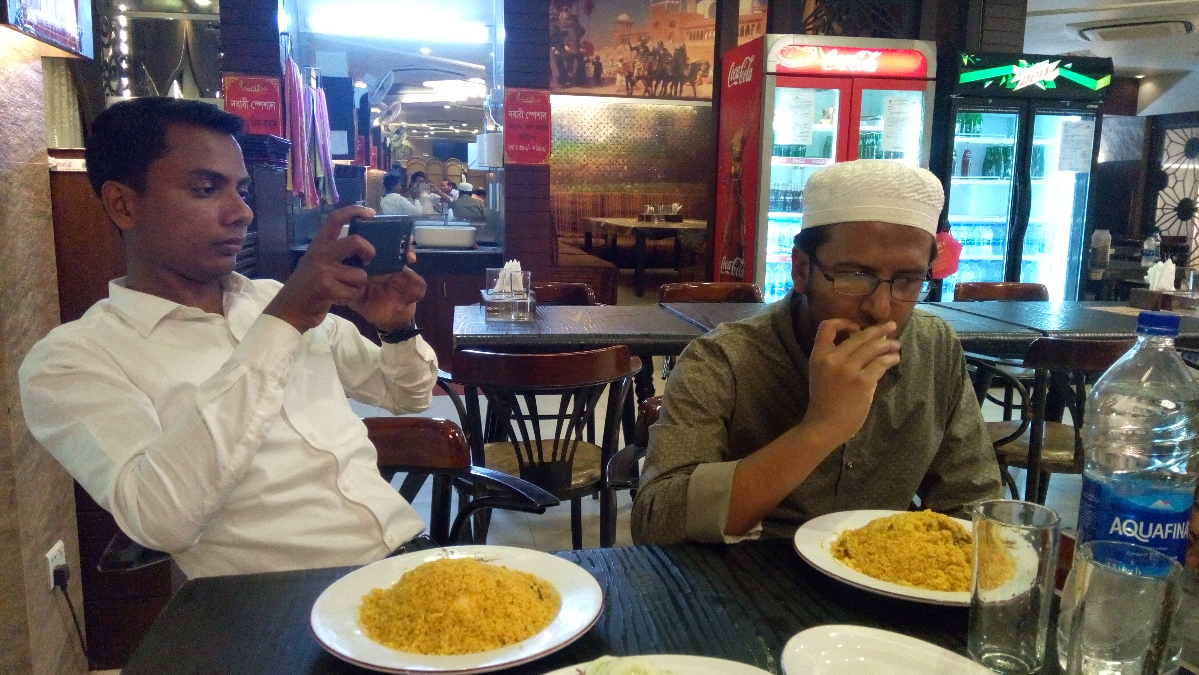 Nahid and Fayez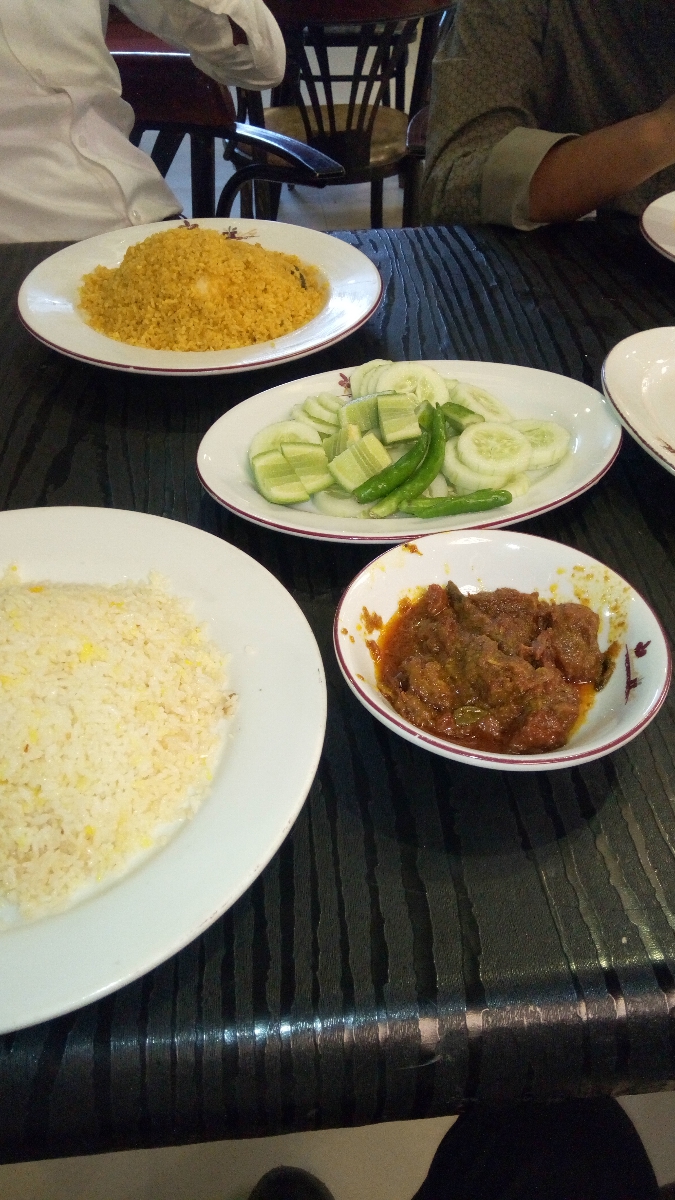 Beef, hotchpotch,polao and salad
This is before the lockdown. I had a very good time that day. Because meeting old friends is definitely a happy moment.
I ordered polao and beef. Fayez and Nahid ordered khichuri and chicken. Fayez had a job interview that day. In the afternoon I was on the Muktomoncho of Dhaka University. They came there when Fayez's exam was over. We talked for a while.
Then we ate together at the Nawabi Bhoj Restaurant in Old Dhaka tonight. This place is well known here even before Fayez. Because he has been in Dhaka for many years. I had a great time with friends before the coronavirus started.
photography
Model: TECNO CX Air
Focal length: 3.5 mm