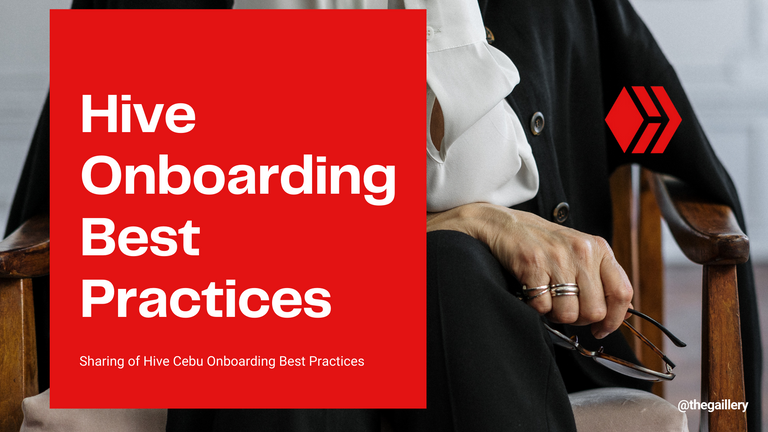 Alone, it can be difficult to know your way around Hive and it's even more difficult to onboard more people. With the pandemic restrictions, fluctuation of the cryptocurrency's value, how did Hive Cebu manage to support successful Hivers since the Hive Onboarding Seminar? We will be sharing our best practices in a bit, so read on.
Today marks exactly two weeks after the Hive Onboarding Seminar. The event, no doubt, was a success. I would like to point out that in addition to the event's success, another thing that we should be looking at as a measure is the success of the newly onboarded members.
So, how did our newbies fare so far?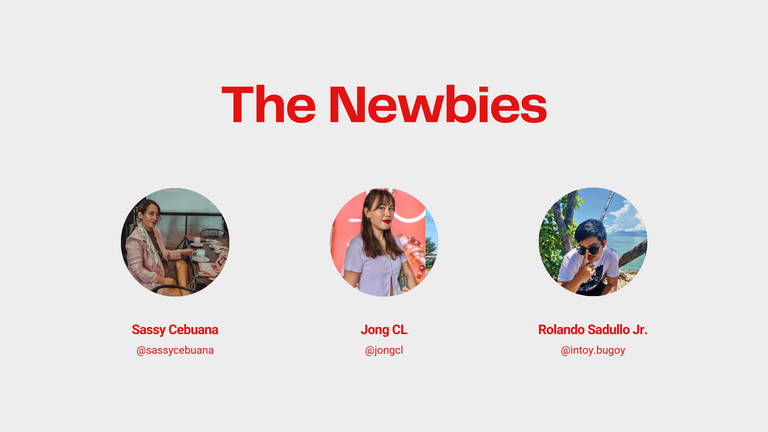 Two weeks after the Hive Onboarding Seminar, these three have seen growth in their Hive accounts. They have been consistent in giving value to the platform, you can check out their work here: shoutout to @sassycebuana, @jongcl and @intoy.bugoy!
I am extremely proud of the efforts of the Hive Cebu team @ybanezkim26, @purepinay, @indayclara, @gerel and @chillwithshanna for making it easier for our newbies to find their way around Hive. There are still many things that we need to learn and unravel in Hive. But based on my observations, here are some of the things that we did right:
---
Positioning Hive the Right Way
---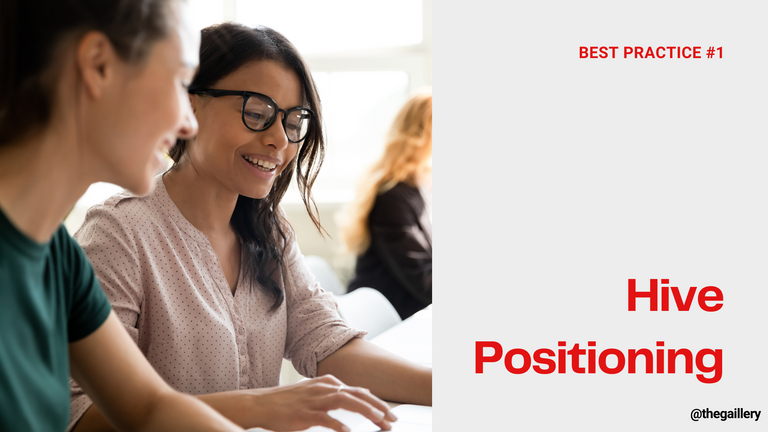 What I mean by positioning Hive the right way is to present it not as a means to earn money alone, but to highlight the platform as an avenue for content creators to continue giving the value that they are already giving out in traditional social media. I know @anneporter, @proteancreator and @chillwithshanna in real life and I know that they have voices that already give value to the communities that they are a part of.
I can't take credit for these Hivers' successes, they have truly made a name for themselves on this platform, but I will indulge myself in taking credit for bringing them here.
I remember @anneporter writing about her knowledge in make-up using Blogger as her platform to spread make-up nerdness on the internet. We go way back in the previous platform, and I remembered telling her to write some of her work in the blockchain to have it exchanged for the value that her work deserves. She then went to sign up and her tales of make-up transitioned to pleaser shoes, to her pole fitness journey and now to her tales of being a cryptobaby.
This @proteancreator started on Blogger as well and she was sharing a piece of her beautiful mind in her blog. I know that her honest and psychology-related tales needed to be shared in a platform that connects her with like-minded people and so I invited her to give Hive a shot. Since then, she has been inspiring other Hivers to speak out their truth no matter how ugly it would seem.
It's fun to @chillwithshanna in real life and I never thought that the reason behind this is her real life is filled with so much fun as well! There is a scarcity of dull moments in this girl's life and she shares it on her YouTube channel. I positioned 3Speak as the YouTube of the blockchain and how she can upload her content in 3Speak and earn some while she is waiting for her channel to get monetized.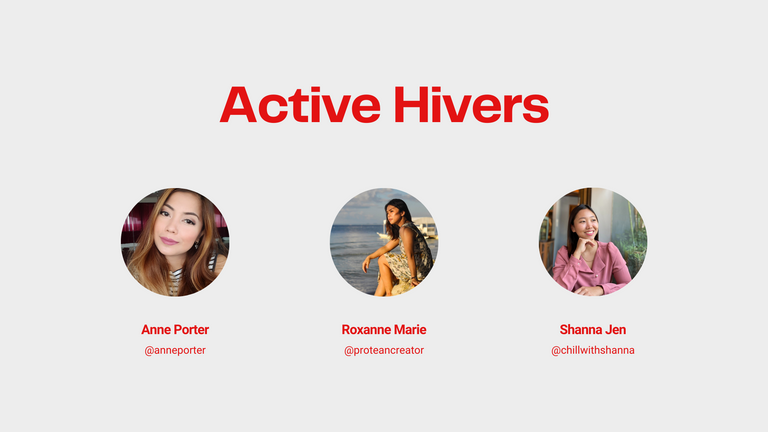 I am really proud of these people who have successfully found their success here in the platform. Their voices were already pretty distinct, but Hive amplified their value.
I wouldn't be here if it weren't for @ybanezkim26 and @legendarryll. They were the ones who led me here. They told me that they saw my passion for writing and that they thought my voice would be a good fit here. I'm glad that I stayed here for the value that I was giving. I'd be lying if I said that the fluctuations in the cryptocurrency didn't affect me, it still does. But I realized that if that was the perspective I would take on, I wouldn't grow as much I have grown now. Kim said it best "Those who are after the rewards will not last in Hive." Those who see Hive as more than just the rewards will stay and prosper.
---
Creating a Collaborative Team Culture
---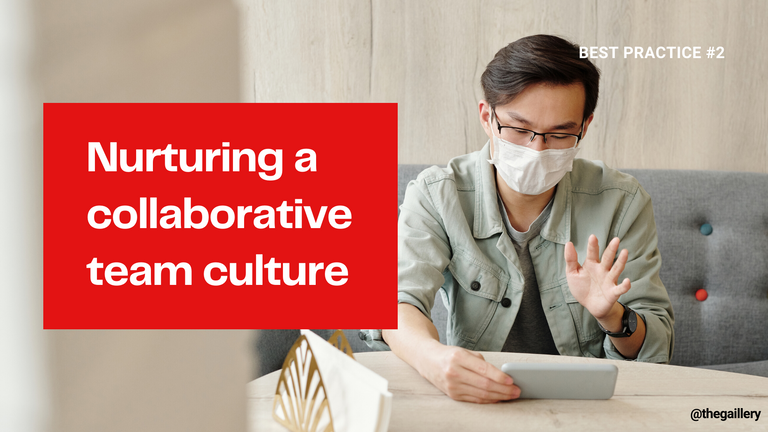 "Culture eats strategy for breakfast."
Peter Drucker
The collaborative team culture starts with the existing Hivers. When the existing Hivers are collaborative, the newly onboarded members will follow through. I am proud of the culture that we've built here in Hive Cebu. At first, there tends to be friction especially when you're still sizing up the new members. After all, we are different people with different characteristics and agenda. I guess, we just want to make it clear that at the very core of it all, we want to give Hive the recognition it deserves. It has to be crystal clear that we have the same vision for the platform. Here are some of the things that Hive Cebu has done to build and propagate the collaborative culture:
Hive Onboarding Seminar
With @purepinay's great initiative, our newbies had a great head start when it came to finding their way around the platform. This event has been showcased rather well in these posts, feel free to take a look:
---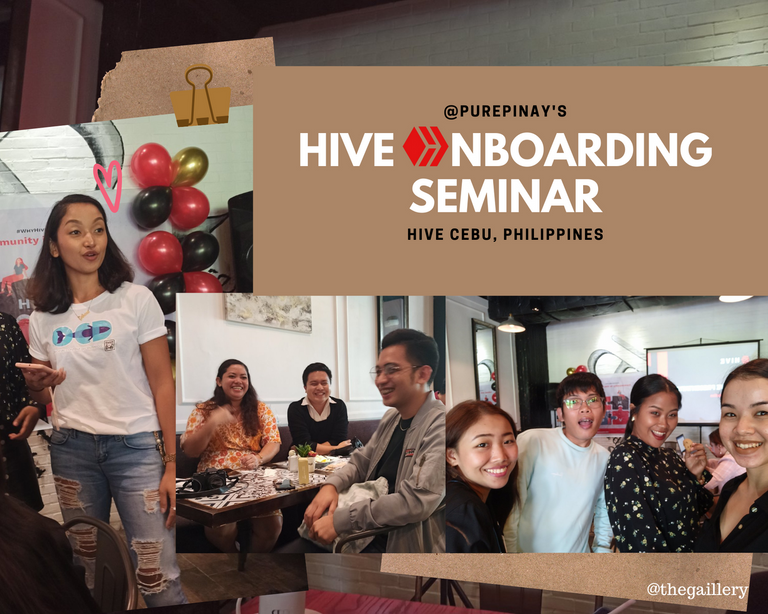 ---
---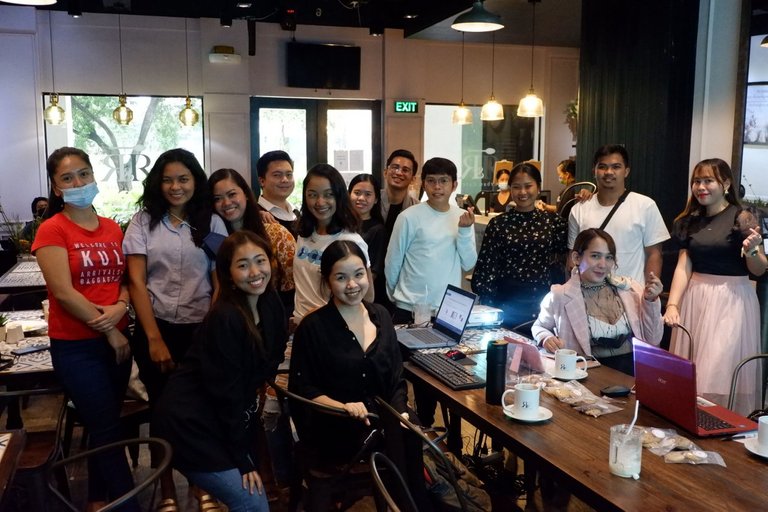 ---
---
---
Here are additional notes to make your Hive Onboarding Seminar a success as well: it's better if you have it intimate and personal. Before you go around seeing more people in person, please make sure that the Covid cases in you area are under control. It would be a bad thing to know that Hive became a spreader event. Of course, there is no substitute to the human touch in bringing communities together. If you prefer to have your onboarding seminar online, then by all means, do so.
It is also better if you have a speaker as charming as @purepinay. She grabbed the audience attention with her public speaking skills and professional-looking presentation. It helped tons to have a reliable team as well. It was a huge plus to have a stunning emcee @indayclara and a passionate Hive influencer @ybanezkim26.
Hive Support Group
This is something that I am extremely proud of from the Hive Cebu community. We have a Facebook Group Chat that consists of Hive veterans and newbies. Why Facebook, you ask? Because it's the most familiar platform for newbies. Now before you go hating on us for using FB, we are also promoting Discord and we invite them to the OCD Server as well. The point for a support group is to make asking and answering questions easier. As Hive veterans, this makes supporting newbies a breeze as well. With the collaborative team culture, people are free to guide newbies as they stumble upon new Hive features.
Links Group Chat
Aside from the Hive Support Group Chat, we also have a Links Group Chat. The newbies drop their posts and it makes their posts more visible and easily supported by curators. I love that it encourages our newbies to continue sharing their content. If you are a newbie and you are from Cebu, please drop a comment below, we can add you to our Links Group Chat.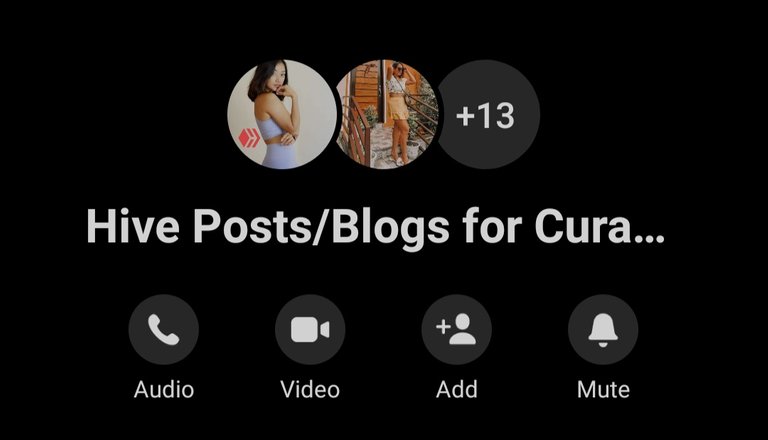 ---
Hive Meet-Ups
---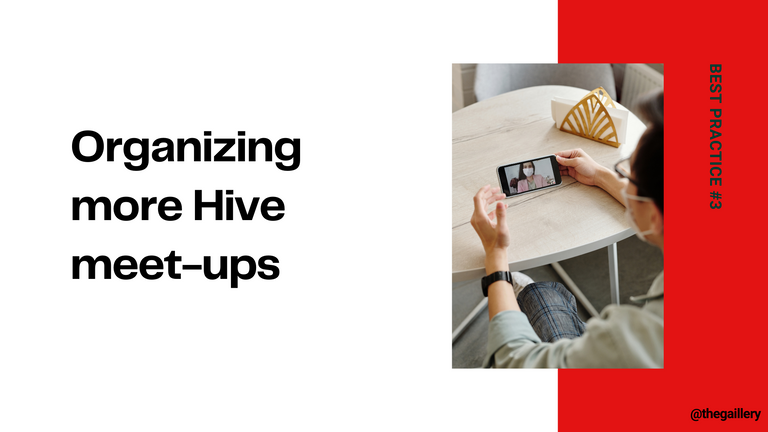 To keep the spirit of the community burning, meet-ups should be encouraged. But please, be fully vaccinated first. Once you all are, have a little fun and share more best practices in Hive offline. You'd gain new friends and think of more ways to grow in the platform and to grow the platform.
May we all grow in Hive as we let Hive grow!
---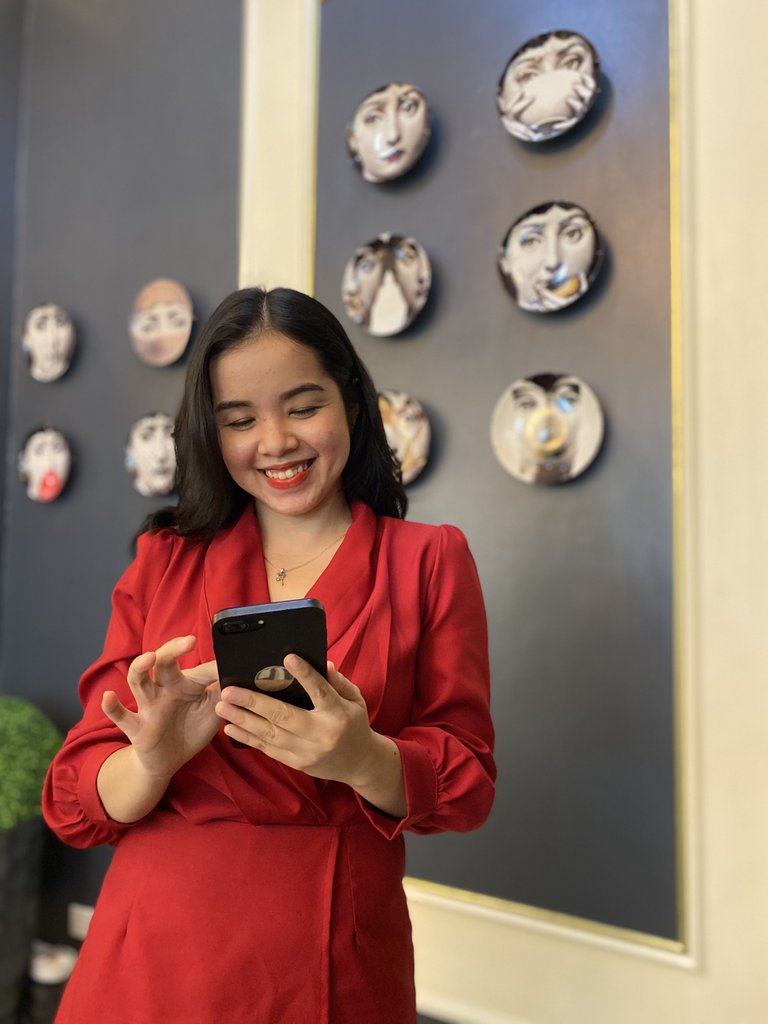 The Gaillery
She is on a mission to become better than who she was yesterday. A chemical engineer and a financial advisor, she hopes to give value to this space as a motivated individual. She found the perfect marriage of what she wants to do in life and her mission in financial advising. She balances her work and life at the comforts of her home. She loves to meet like-minded people and liver her life to the fullest. Watch this space for tales of self-improvement and self-acceptance, per Mark Manson, "the philosophical tightrope."
If you like her content, don't forget to upvote and leave a comment and reblog if you can! She appreciates all forms of love!

---