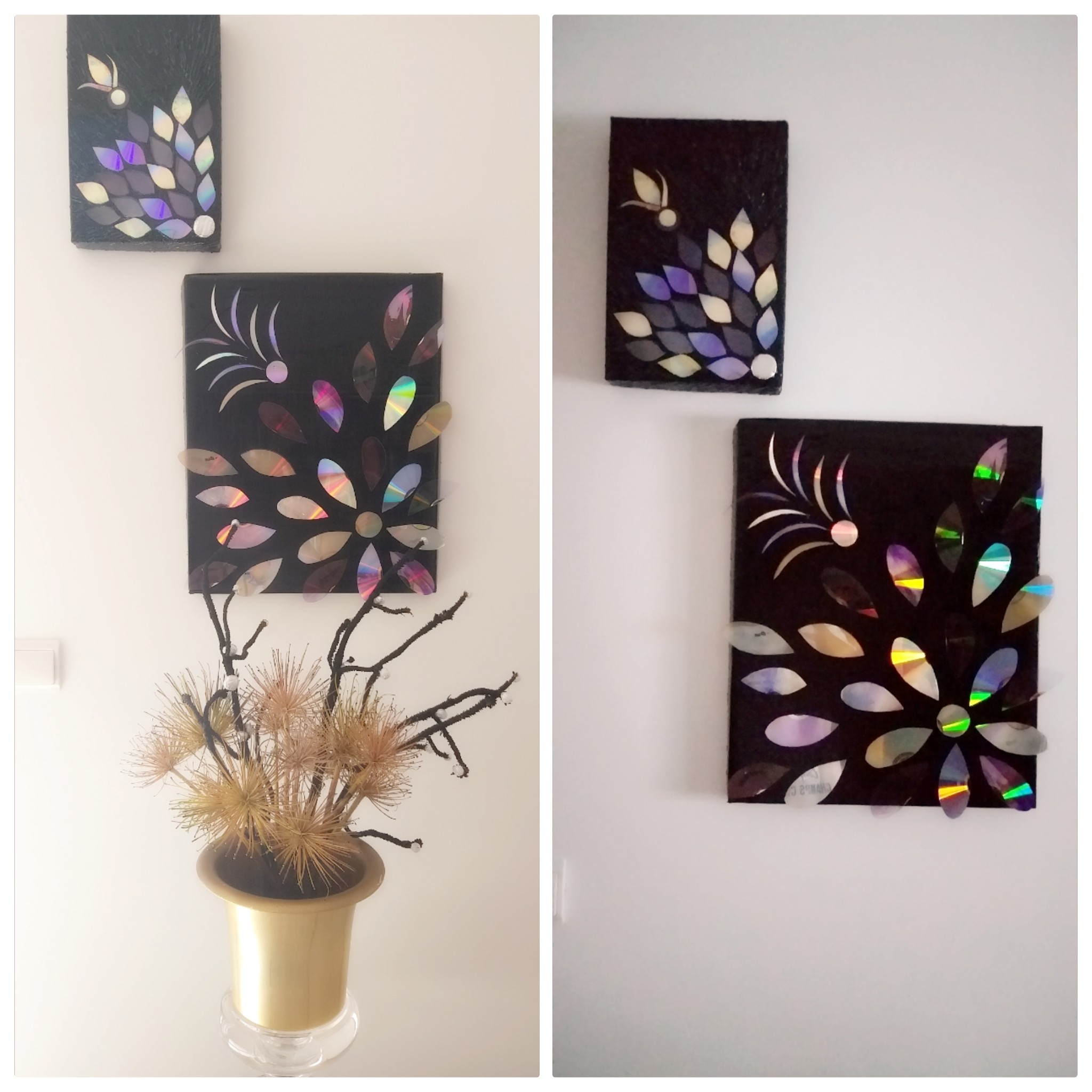 Buenas tardes amigos de Hive!!!
Lo prometido es deuda acá les traigo otro cuadro moderno con materiales reciclables.
Llega el momento que queremos cambiar la decoración de nuestra casa y no estamos seguros de los cambios que queremos realizar. Nos agobia la idea de elegir entre la variedad de elementos decorativos, colores, estilos, tamaños y precios. Lo primero, es que va a depender de la personalidad con la que te identifiques y el ambiente que quieras transmitir con la decoración de tu casa. Los cuadros han formado parte de la decoración en una casa y tienes la tarea de pensar en el cuadro que combine mejor con tus paredes y con tus muebles y sobre todo con tu personalidad y tu gusto. La intención de este post es para compartir contigo consejos útiles de como puedes ahorrarte un dinero elaborando tus propios cuadros y reutilizando materiales que tienes en tu casa.
Good afternoon Hive friends !!!
What is promised is debt, here I bring you another modern painting with recyclable materials.
The time comes when we want to change the decoration of our house and we are not sure of the changes we want to make. We are overwhelmed by the idea of ​​choosing between the variety of decorative elements, colors, styles, sizes and prices. The first thing is that it will depend on the personality with which you identify yourself and the environment that you want to transmit with the decoration of your house. The paintings have been part of the decoration in a house and you have the task of thinking about the painting that Combine better with your walls and with your furniture and especially with your personality and your taste. The intention of this post is to share with you useful tips on how you can save money by making your own paintings and reusing materials you have at home.
Materiales:
Caja de Cartón
CD
Pintura negra
Exacto, tijera, regla, bolígrafo, brocha
Pistola de silicona y barras de silicona
Tirro o cinta de construcción
Materials:
Carton box
CD
Black paint
Exactly, scissors, rule, pen,brush
Silicone gun and silicone bars
Shooting or construction tape
Pasos :
Marque en la caja de cartón y mida con una regla un cuadro De 50cm por 50com, luego marque en los cuatro lados del cuadrado el grosor de una regla que serviran para el marco del cuadro como observan en las imágenes.
STEPS:
Mark in the cardboard box and measure with a ruler a 50cm by 50com square, then mark on the four sides of the square the thickness of a ruler that will serve for the frame of the box as you can see in the pictures.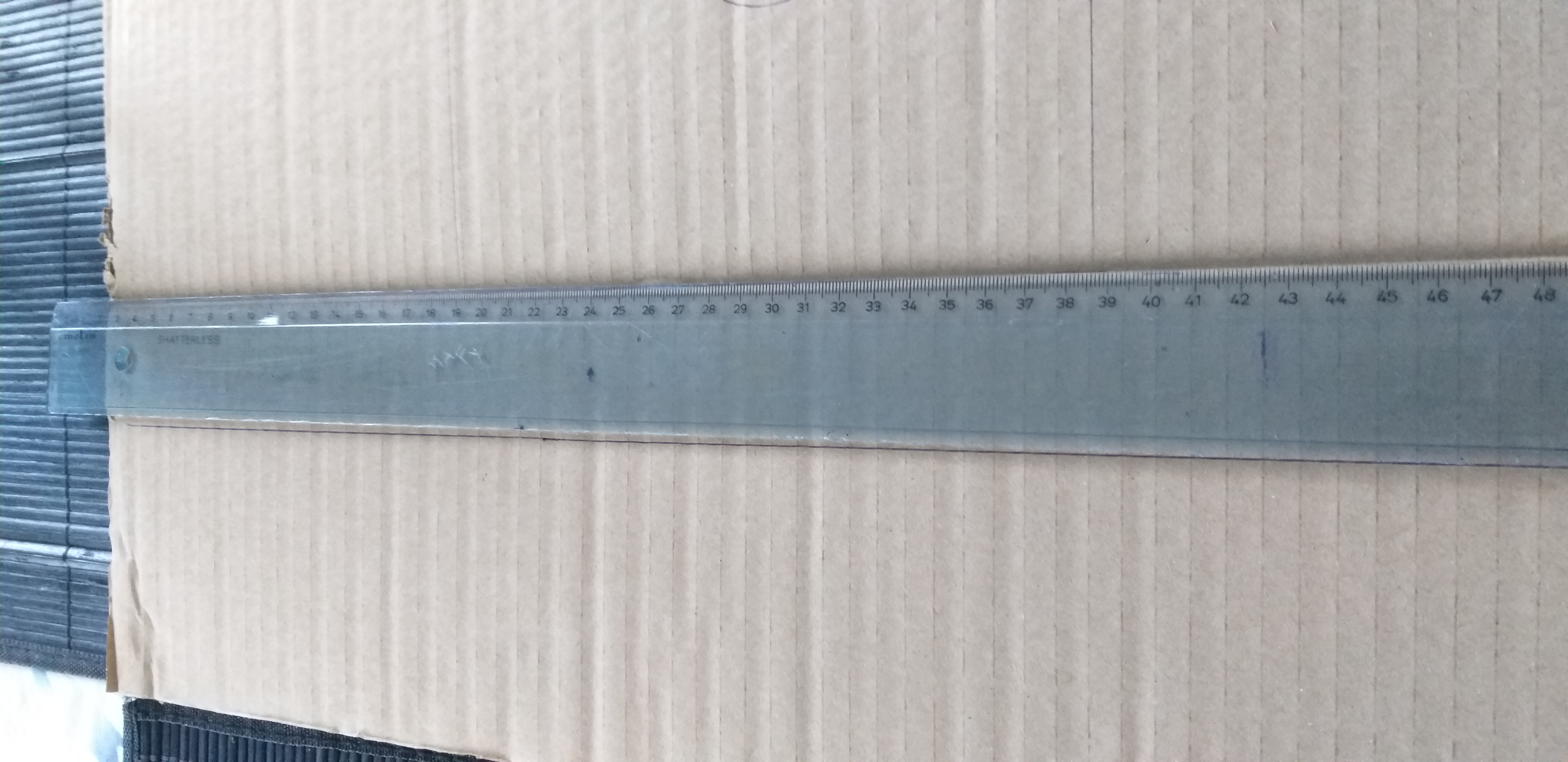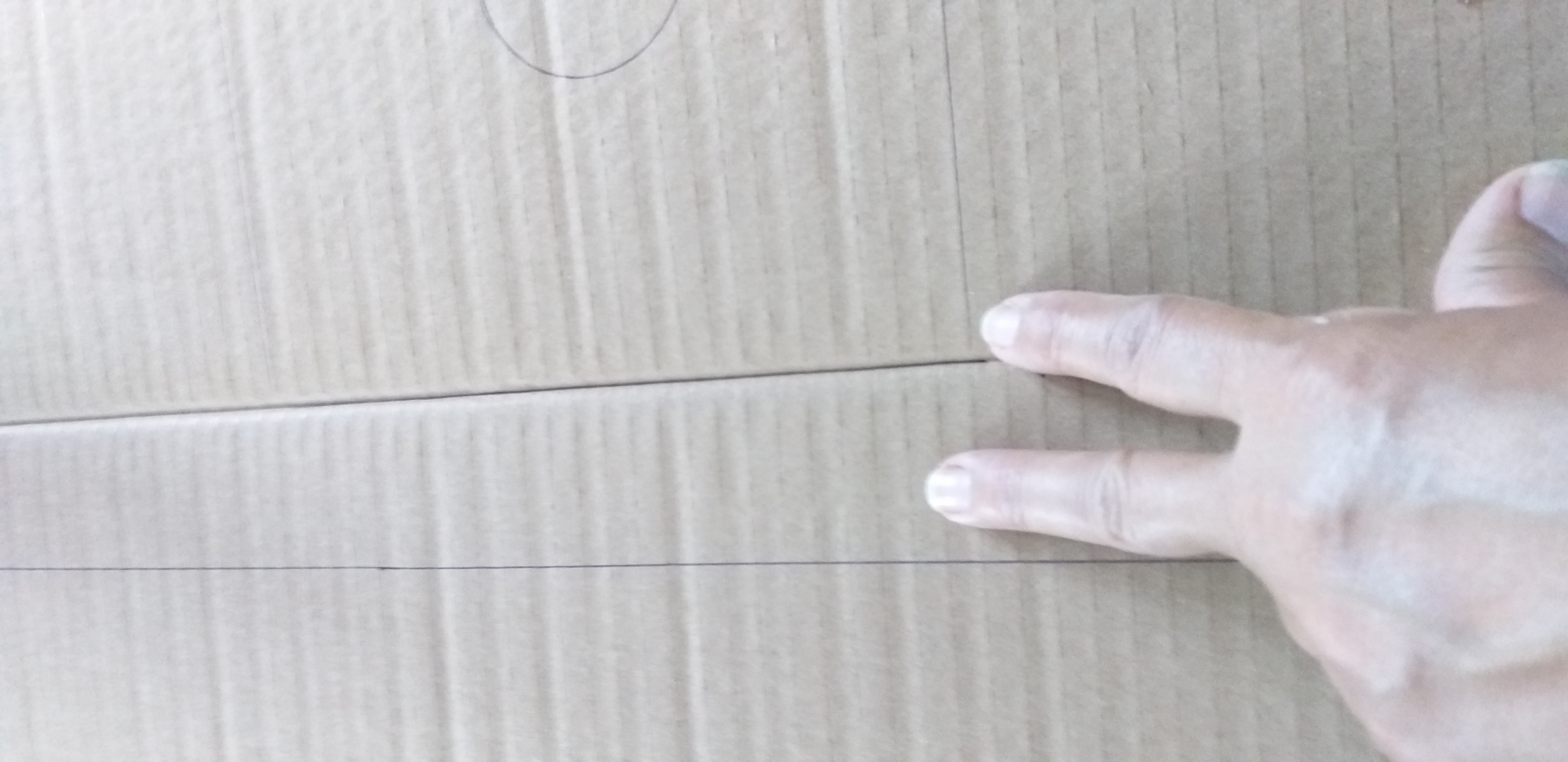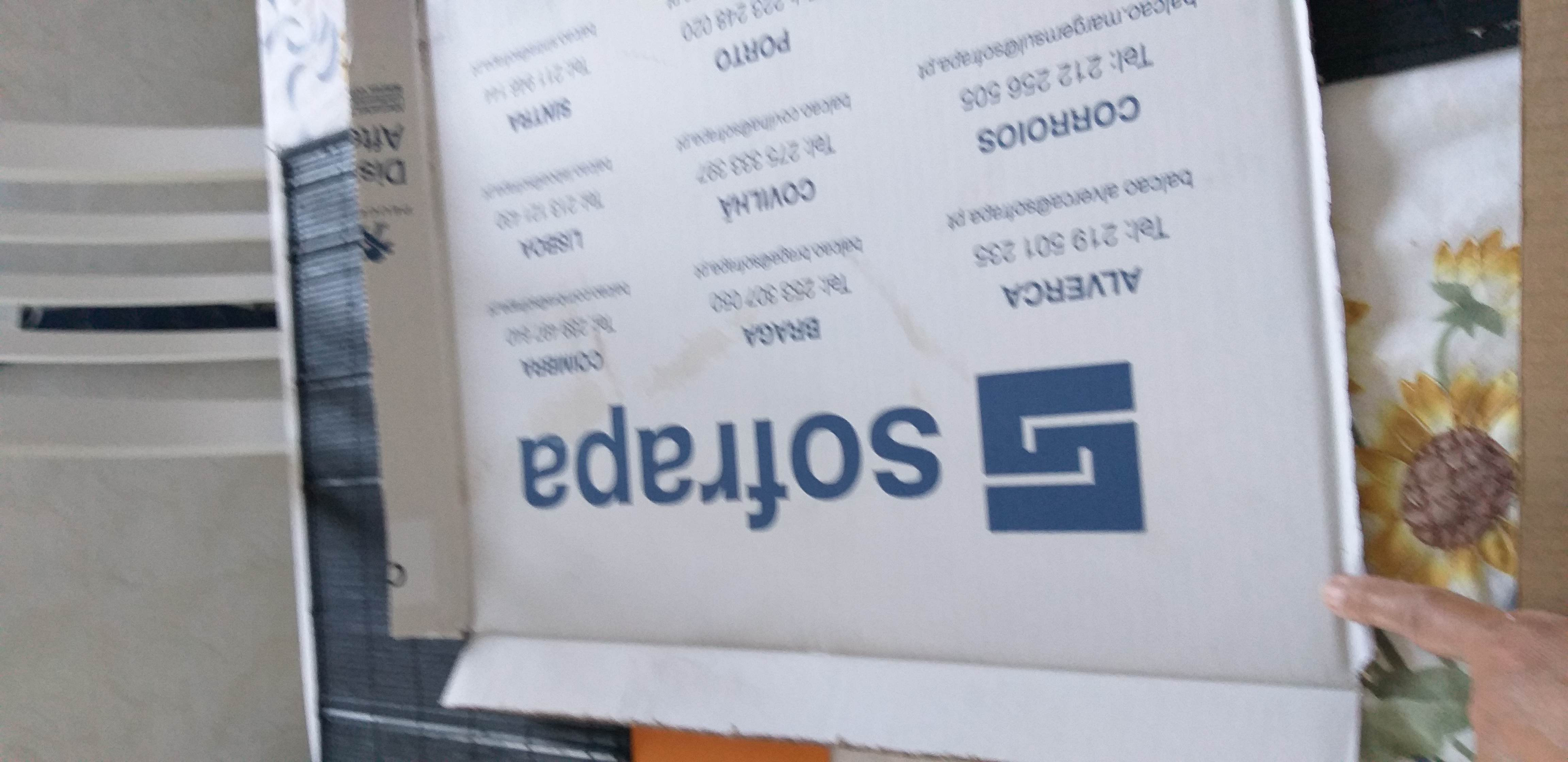 Luego una las puntas de cada lado con el tirro o cinta de construcción y después refuerza con silicon caliente.
Then tie the ends of each side with the thread or construction tape and then reinforce with hot silicone.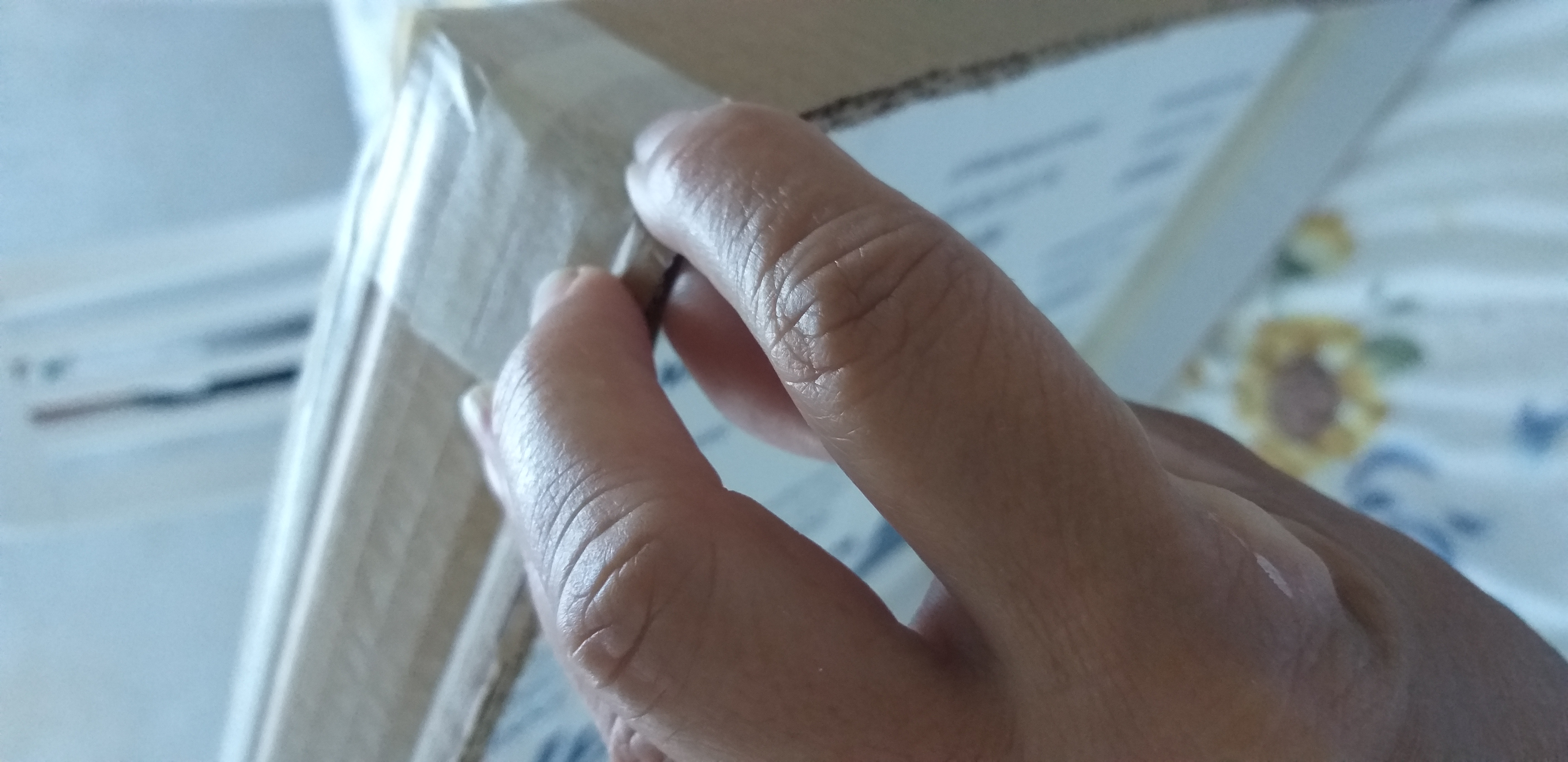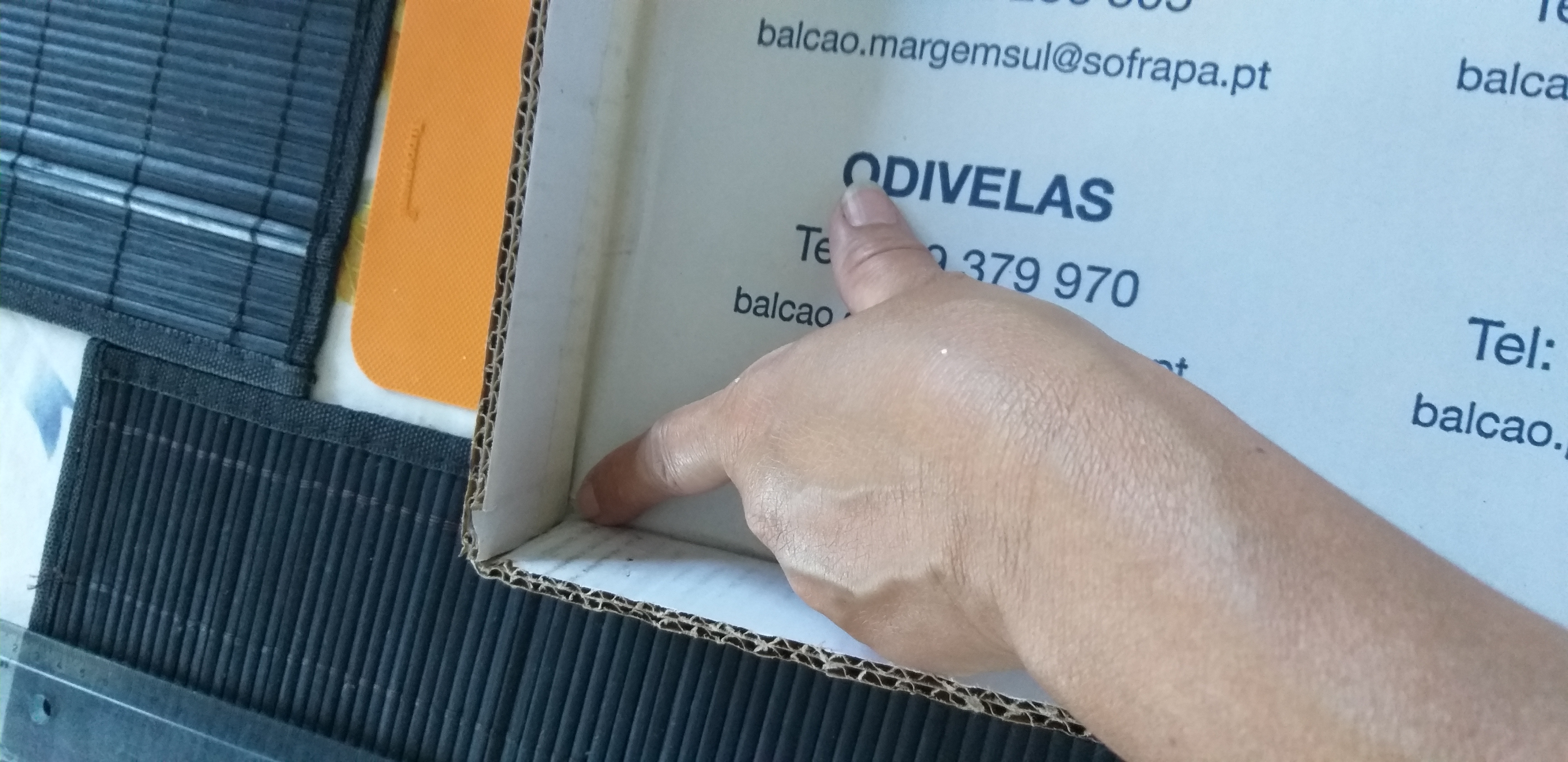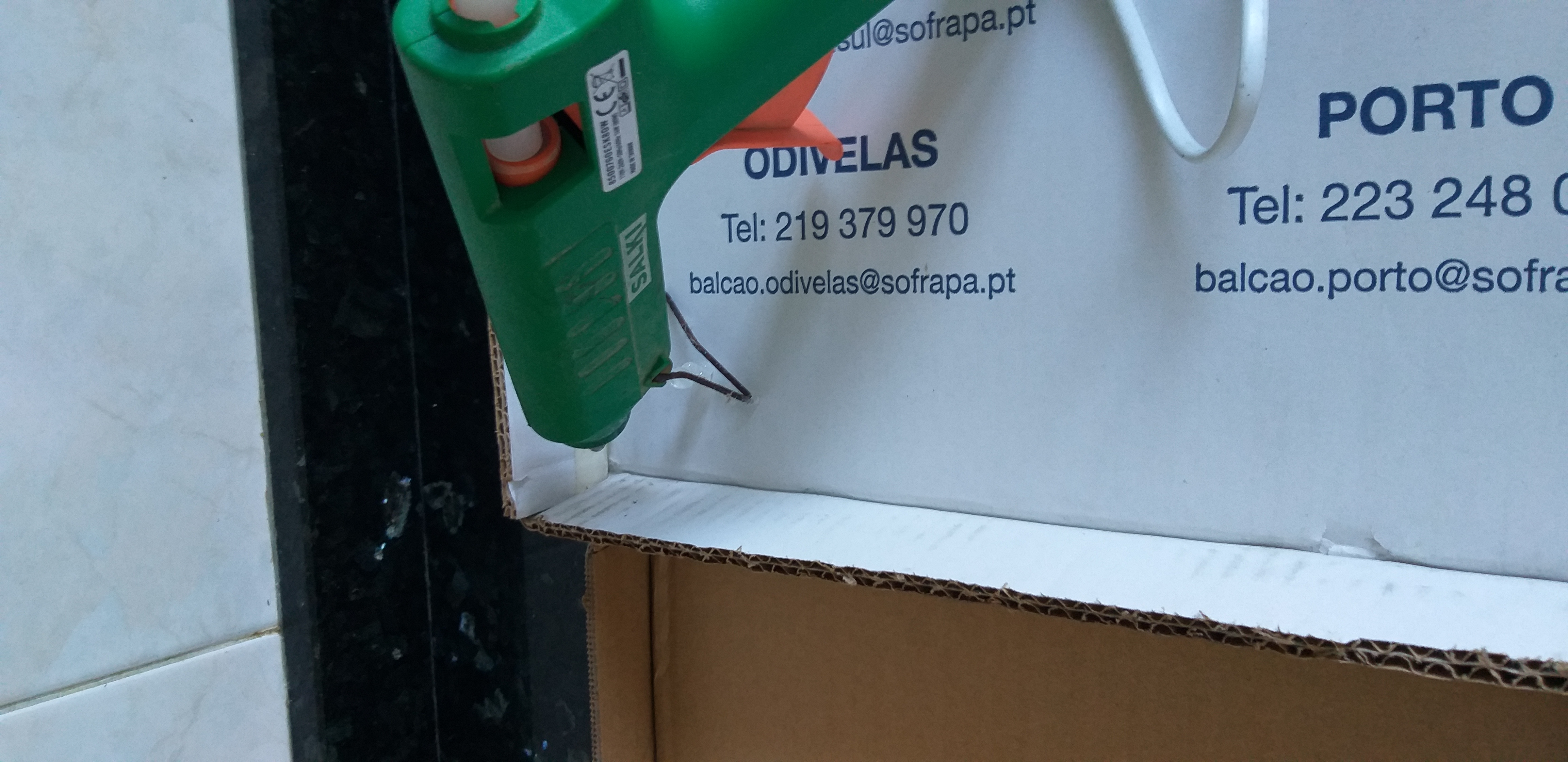 Lo siguiente es pintar todo el cuadro con una brocha y dejar secar.
The next thing is to paint the entire frame with a brush and let it dry.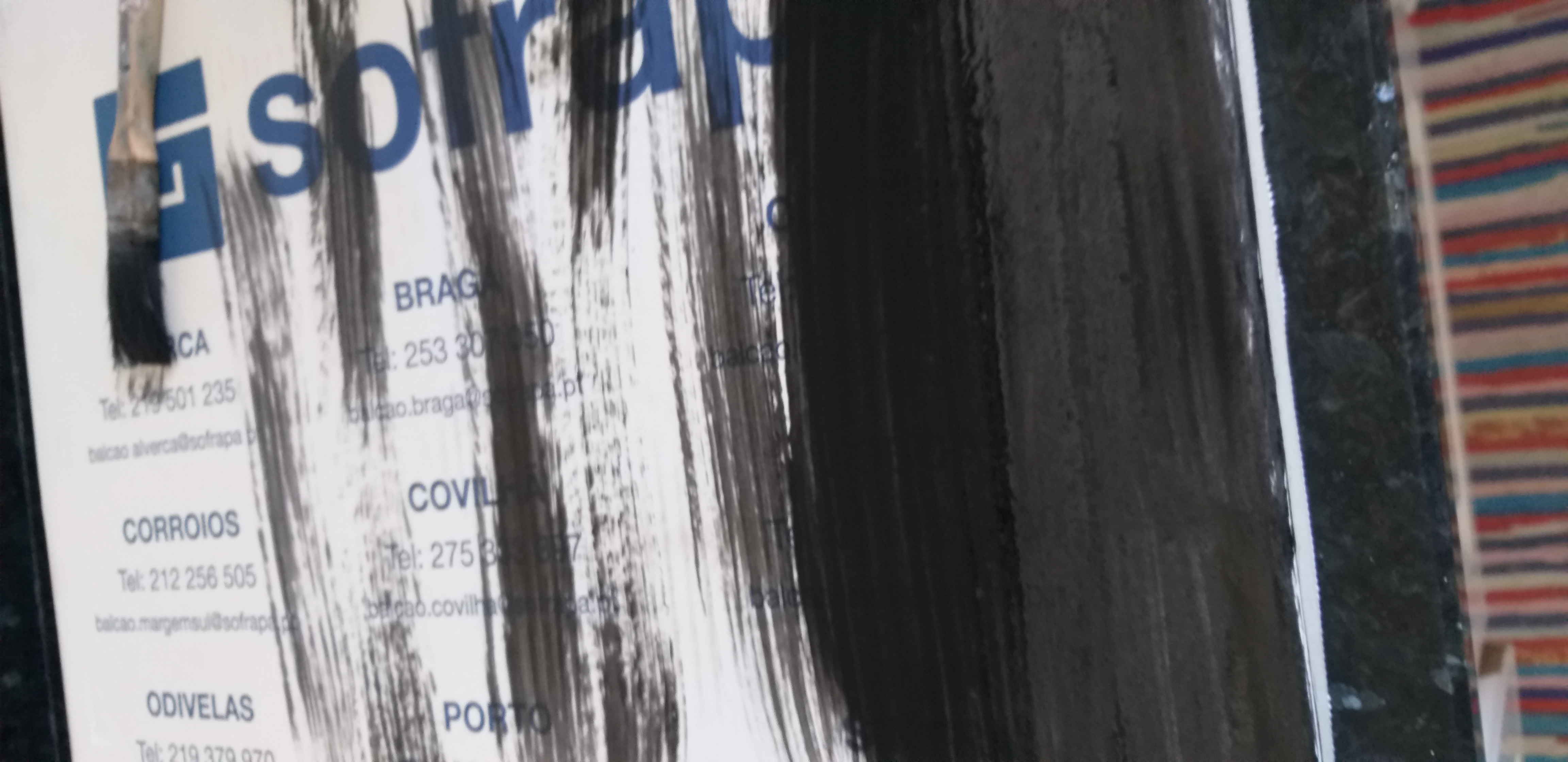 Mientras se este secando coloque al fuego una pequeña olla con agua y deje que hierva y después introduzca los CD por 2 minutos y apague el fuego y con un paño de cocina seque cada uno de los CD, esto es para poder cortar los CD más fácilmente y sin que se rompan.
While it is drying, place a small pot of water on the fire and let it boil and then insert the CDs for 2 minutes and turn off the heat and dry each CD with a kitchen cloth, this is to be able to cut the CDs more easily and without them breaking.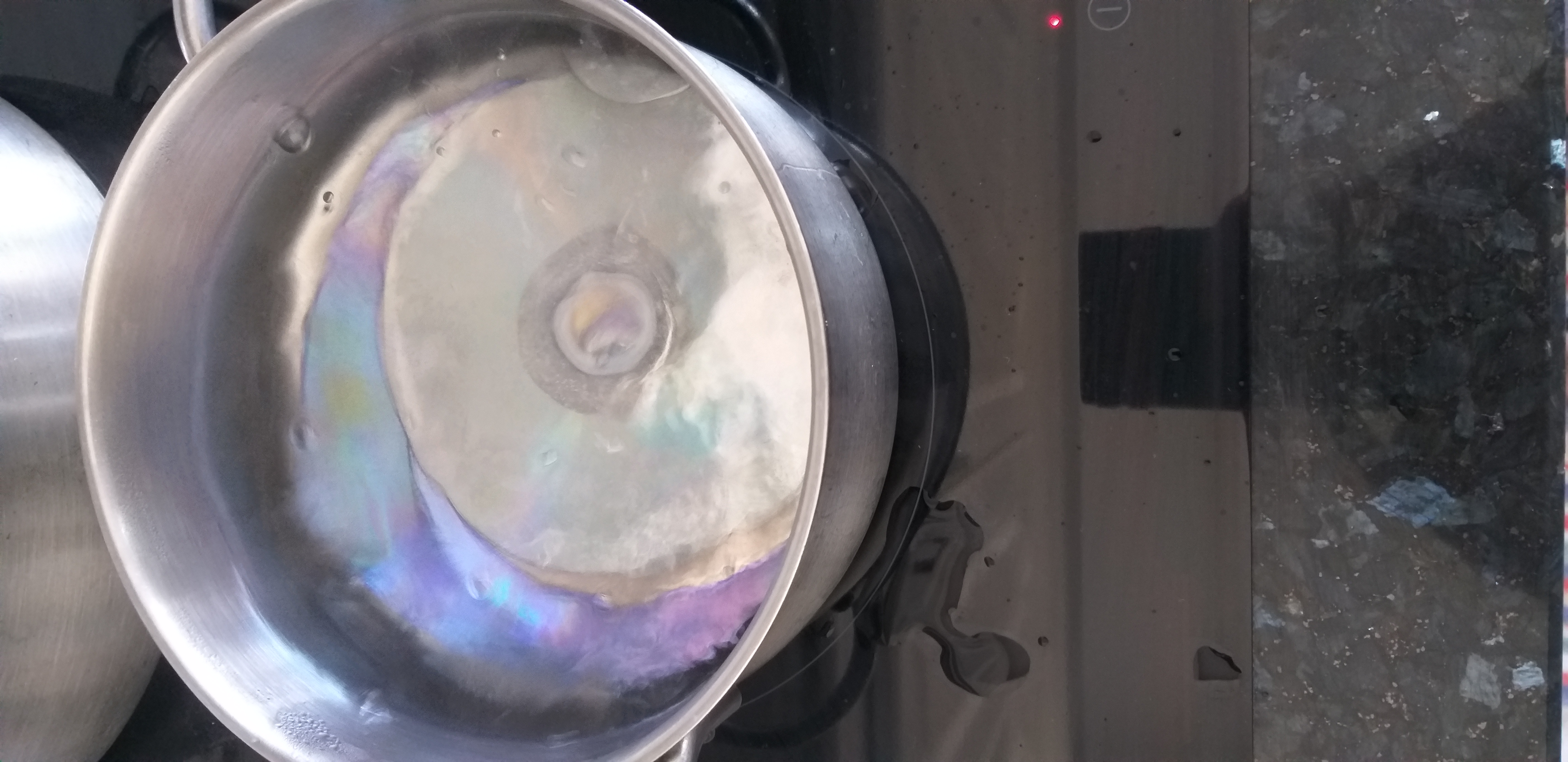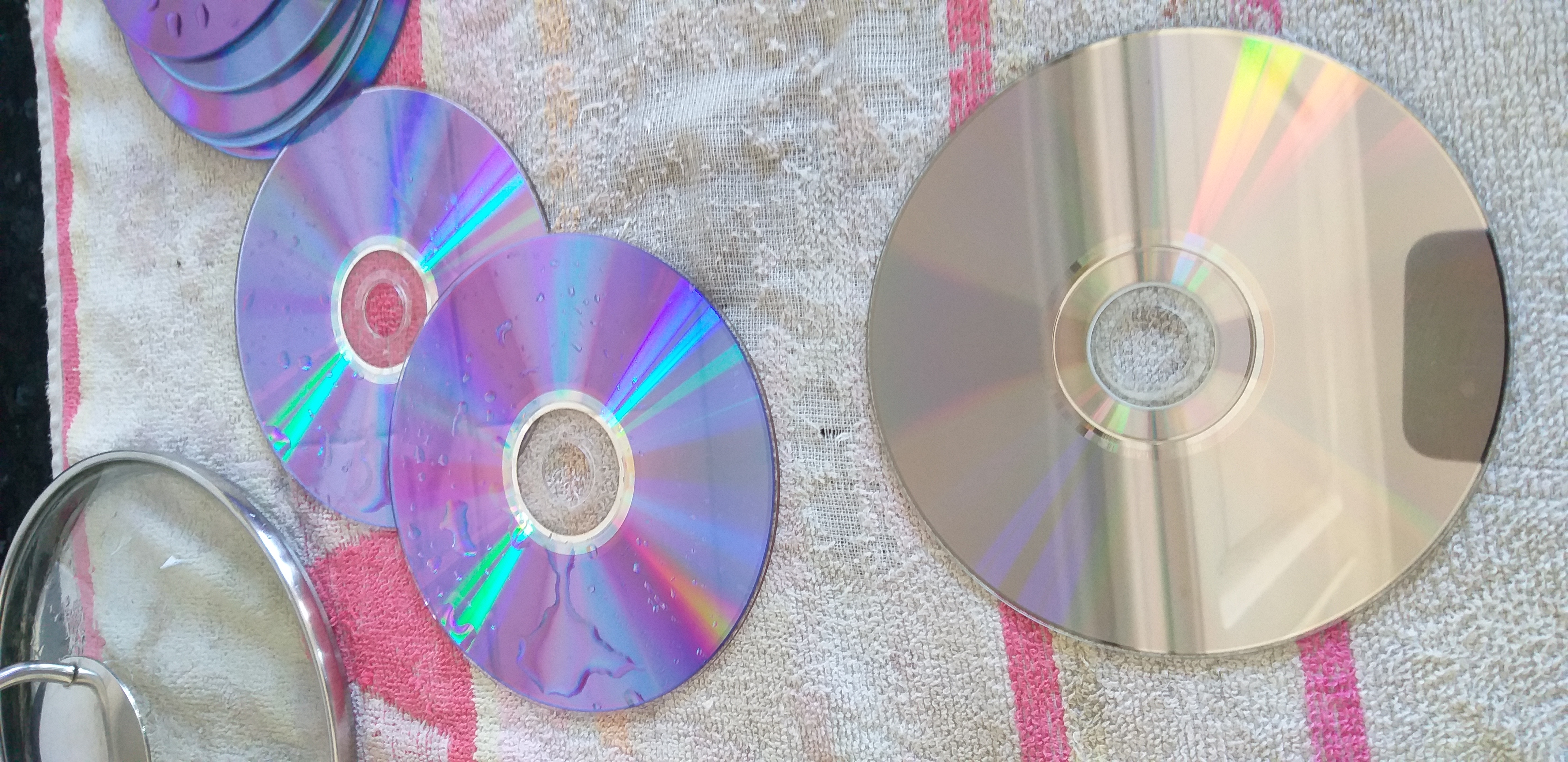 Con un patrón de una hoja de 7cm marque con el bolígrafo por la parte detrás del CD y recorte. Cuando recorte no bote las tiras que van sobrando eso se reutiliza y algunas las usaremos en este cuadro. Para este cuadro utilizamos 8 CD.
With a pattern of a 7cm sheet mark with the ballpoint pen on the back of the CD and cut out. When trimming do not throw away the strips that are left over, it is reused and some will be used in this box. For this table we use 8 CDs.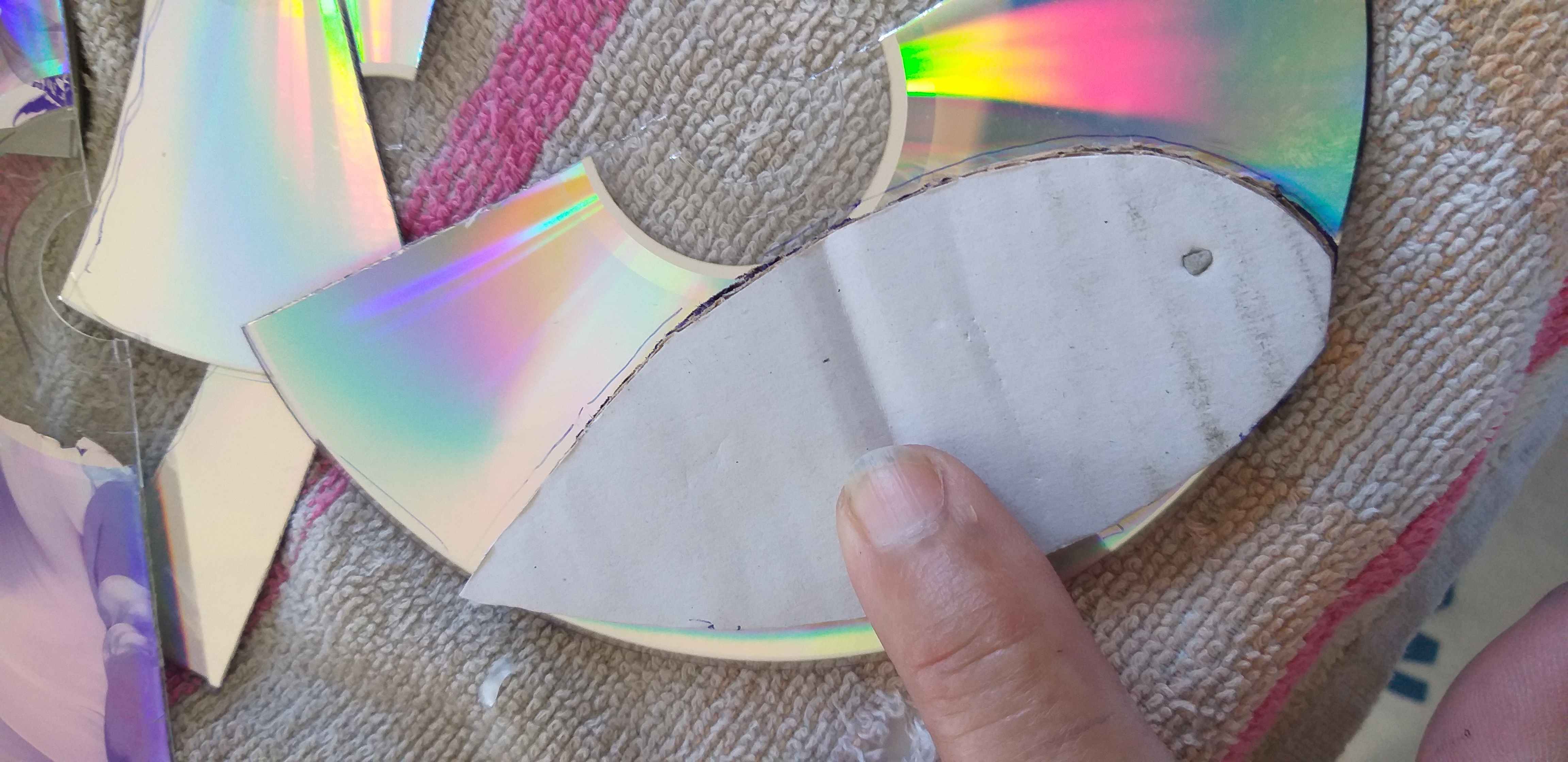 De cada CD se sacan dos hojas, una vez cortado todas las hojas con una tapa de refresco marque y recorte dos círculos. Lo siguiente es armar una flor de 5 pétalos y luego ir intercalando las otras hojas y por último con el otro círculo y las tiras que iban sobrando al recorta las hojas arme una figura como aparece en la imagen. Usted puede también hacer un modelo diferente a su gusto. Yo aproveche y hice otro cuadro pero en este caso incorporé las hojas pueden ver en la imagen.
Two sheets are removed from each CD, once all the sheets have been cut with a soft drink lid, mark and cut two circles. The next thing is to put together a 5-petal flower and then insert the other leaves and finally with the other circle and the strips that were left over when cutting the leaves, make a figure as it appears in the image. You can also make a different model to your liking. I took advantage and made another painting but in this case I incorporated the sheets you can see in the image.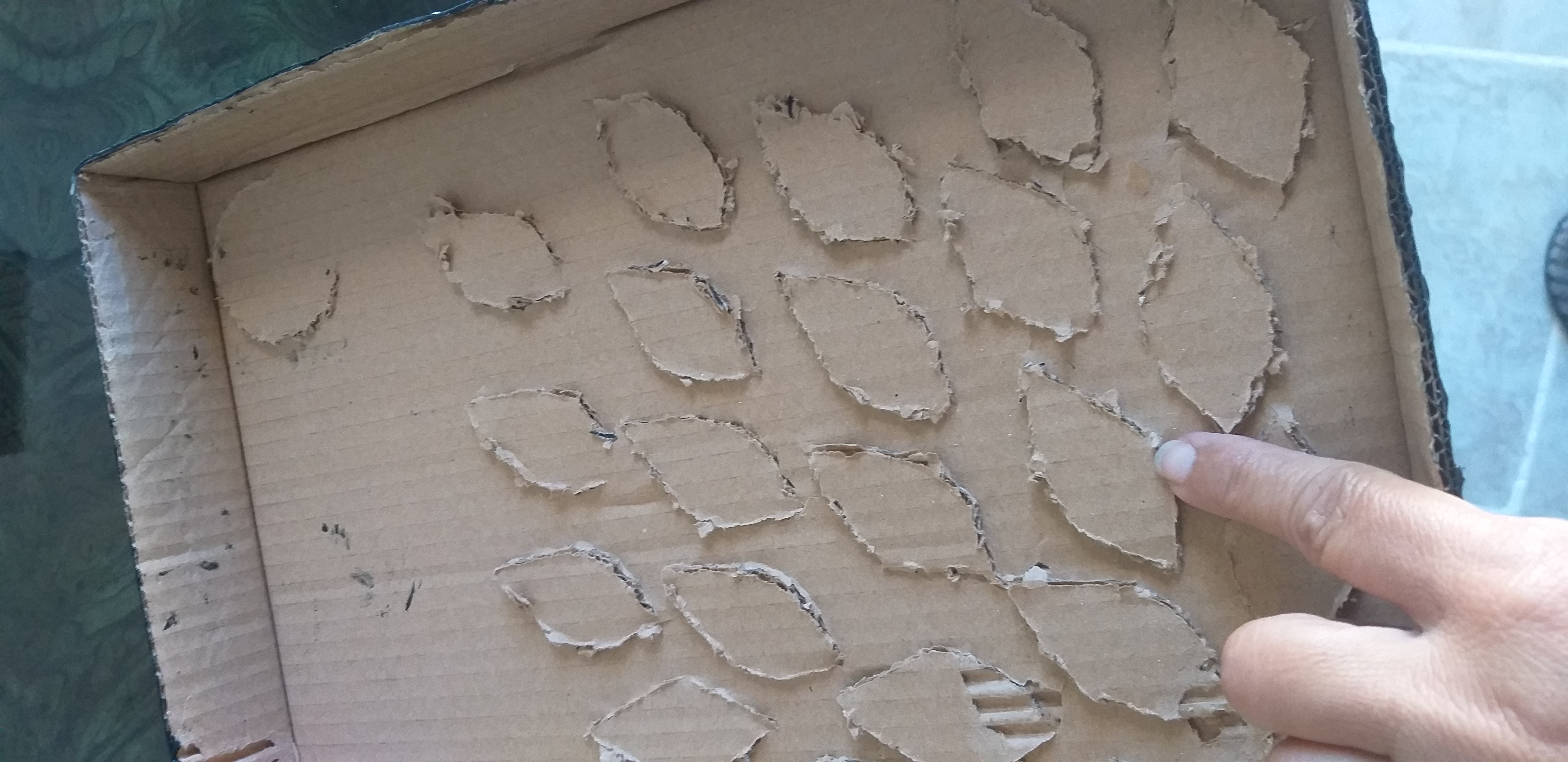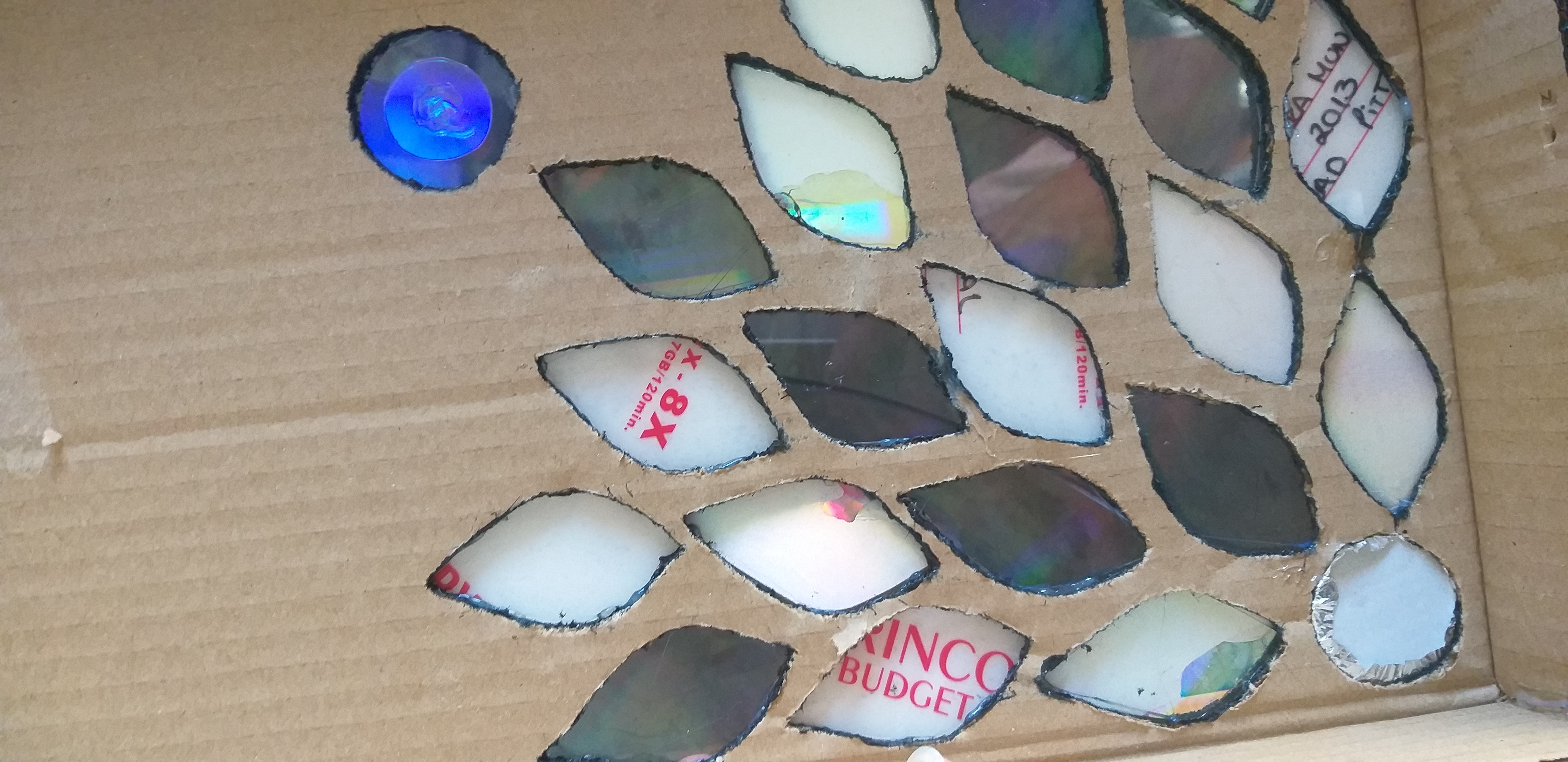 Por último pegue cada pieza al cuadro y verá lo hermoso que queda terminado y como cambia de colores en la noche y luego en el dia el efecto de luz. Si quiere puede colocarle perlitas pequeñas de color plateadas o blancas al rededor de todas las hojas. Espero que le haya gustado mi proyecto y se anime a realizarlo...Un gran abrazo y hasta mi próximo blog.
Finally, glue each piece to the painting and you will see how beautiful it is finished and how it changes colors at night and then the light effect during the day. If you want you can put small silver or white pearls around all the leaves. I hope you liked my project and are encouraged to do it ... A big hug and until my next blog.