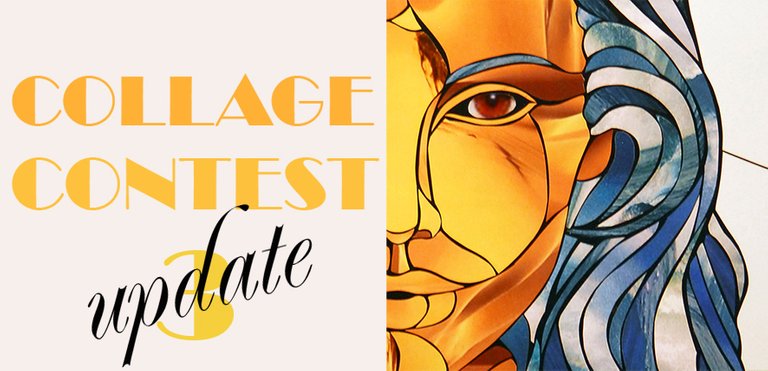 First week of the collage contest is over and this is my first update. It was one of the most interesting weeks for the Steem community and unfortunately my contest got buried in a place where the Sun don't shine,lol. Its ok because we have 2 more weeks to show your skills and vivid imagination by taking part. I want to remind you that this a contest to have a fun and explore a new medium, so feel free to express yourselves. Also keep in mind, no reposts and try to include a few step by step photographs or a gif.
Collage Medium.
Collage is an easy medium for artists or creatives to express themselves with simple tools or basic knowledge of Photoshop. This leaves a lot of room for the imagination and in my opinion this is the reason why collage is such an important medium. In a way you exercise your imagination to think of impossible combinations, to alter the real and make it surreal and dreamy. Cutting, arranging and pasting your favourite images together is a relaxing process and in time if you are persistent you can find you own style.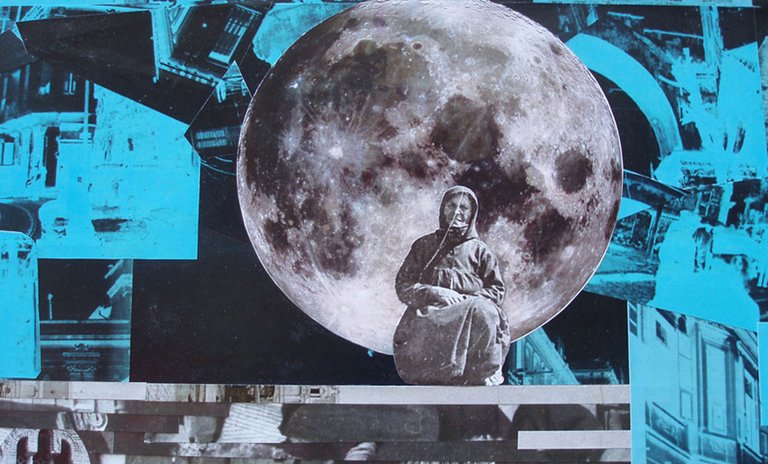 Handcut collage example.
Contest Guidelines.
Same as the previous contest there will be no theme just use your imagination and try to create a composition of images that pleases you aesthetically or have a message to convey to the viewer. As source material you can use images that you own, magazine clippings or images you found on the Internet, as long as you are not violating in rules of copyrights. I would suggest this Library of free images as a good way to start your collage adventures.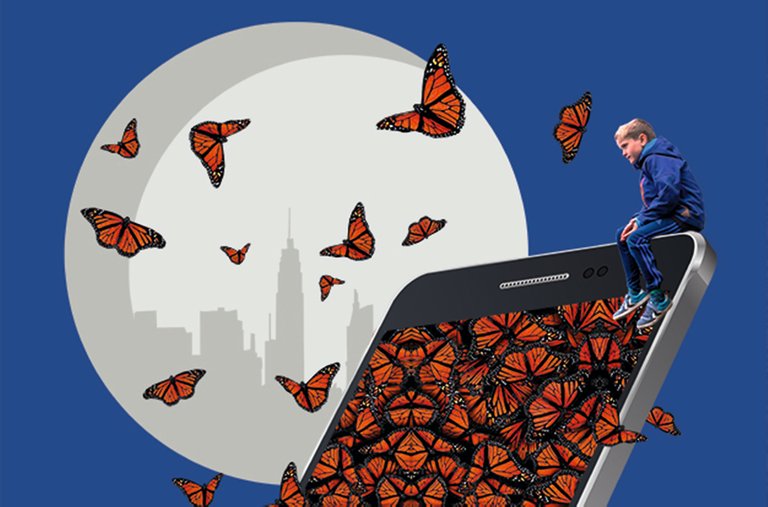 Digital collage example.
Contest Rules.
Only new artworks never shown at Steem blockchain (no reposts).
Subscibe and upload your artwork at the Collage Community or subscibe and upload your artwork from any Front End that you like as long as your FIRST tag is #hive-174904.
Step by step photographs must be included.
Use the #creativecoin tag if you want to receive CCC tokens along with Steem.
Upvote and resteem this post.
The contest will start at the 16th of February and finish at the 8th of March, 12pm UTC.
Winner Prizes.
First Place: 50 Steem and 500 CCC Tokens.
Second Place: 30 Steem and 300 CCC Tokens.
Third Place: 20 Steem and 200 CCC Tokens.
5 Honourable Mentions: 10 Steem and 100 CCC Tokens each.
I am looking forward to see your collage creations.