INTRODUCTION
Team work in an organization is one of the most effective way of achieving organizational goals faster than necessary. When there are bridges in the effective flow of information and communication between team members, it results to conflicts in the organization. So in this context I want to discuss briefly "barriers to effective team work".
BARRIERS TO EFFECTIVE TEAM WORK IN A WORK PLACE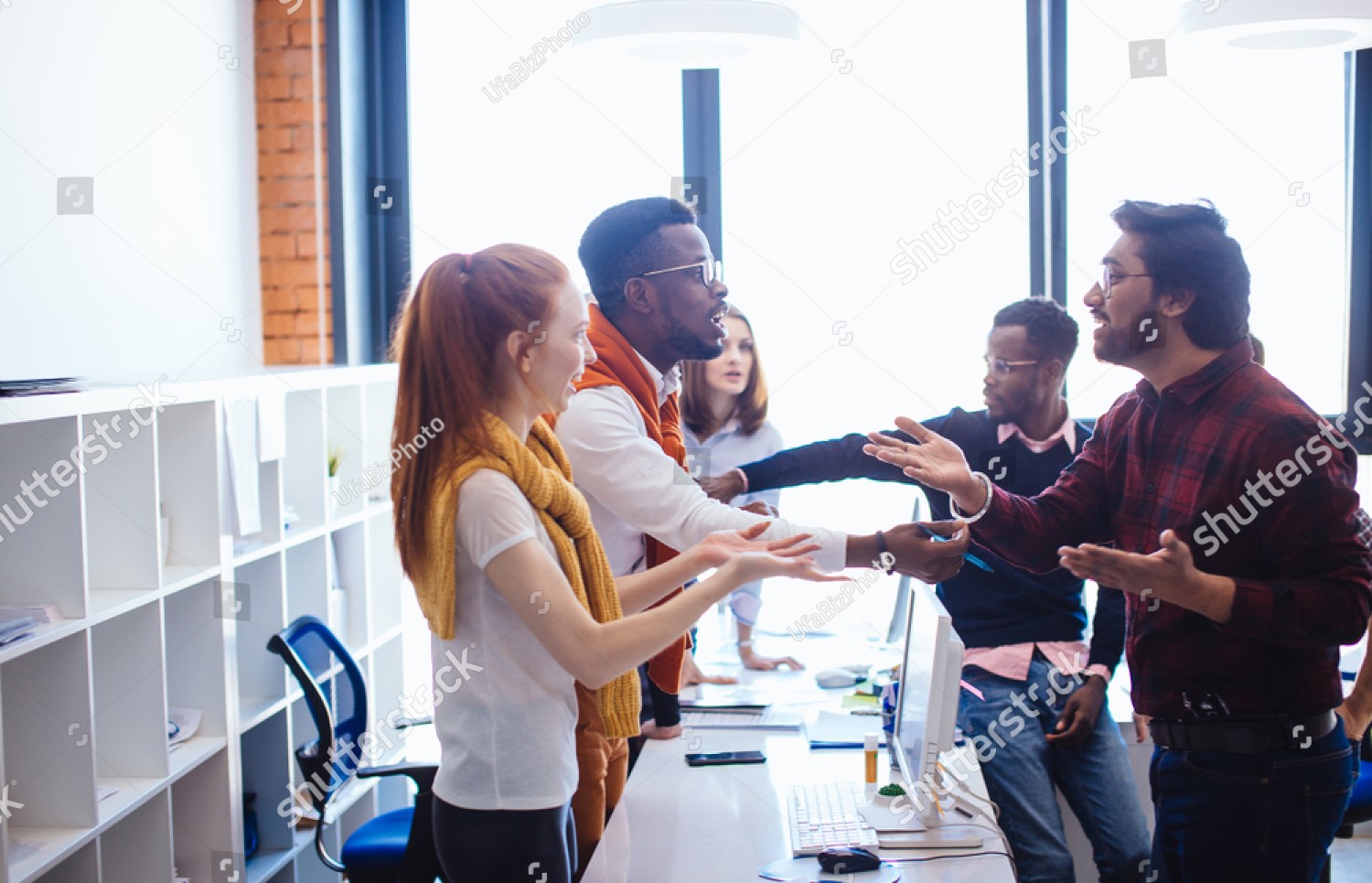 Source
Conflicts between team members can be as a result of these outlined factors, which are barriers to effective team work in the organization.
LACK OF GOOD COMMUNICATION SKILL AMONG TEAM MEMBERS:
One of the most important skill to possess for effective team work in an organization is good communication skill. Poor communication skill can be frustrating, which can make the team not to function at expected frequency. This will surely limit the organization's ability to to optimize productivity in job performance.
LACK OF TRUST AMONG TEAM MEMBERS:
For a team to function well and achieve organization's goal, team members must have confidence and trust in each other, knowing that everyone are working towards achieving same Gail. If there is no trust among members, some may not be comfortable sharing their ideas with fellow team members. Lack of trust may also lead to misunderstanding and miscommunication among team members.
MINDSET DIFFERENCES AMONG TEAM MEMBERS:
As much as differences in view points are good assets to team work, where people with different perspective see things differently and come up with different ideas to to solve problems, in the other hand, differences in mindset can also be a limiting factor to effective team work, with differences in psychology, stress quotients and personality views. As a result of this,team members can feel odd towards each others' opinion which can lead to threats, fears resistance and even fear in most cases.
POOR LISTENING SKILL:
One of the basic skills team members must possess is listening skill. The key to good communication is the ability to listen well and interprete accurately what people say, as well as give a good feedback.
Basically, when team members don't value each other's opinion, there will be this unwillingness to listen which has a way of disrupting activities in the team. Poor listeners are always distracted, they don't always give full attention or engage with whoever is speaking, they often interrupt and ask questions that might take the conversation off track, they also provide no encouraging feedback.
INTERNAL COMPETITION:
Most times, team members seems to put up a competitive attitude among each other, which is not meant to be so. In a team there should be one goal, with every team member working towards achieving such goal. But most times, team members may develop a competitive spirit to prove a point that they are better of than others, as well as to gain favour from the team leader/boss. This alone is a conflict on it's own.
INFORMATION HOARDING:
Information hoarding can be in form of poor specification of roles, tasks and priorities. Team members can be stuck in information and wouldn't be able to define team gaols and execute tasks, due to lack of proper dispensing of information among team.
REMEDIES TO BARRIERS OF EFFECTIVE TEAM WORK
Team members should cultivate active listening skill as well as keep an open mind to receive the meaning behind each opinion.

Team members must establish open interpersonal communication with fellow members, as well as share useful information for uniform understanding of tasks at hand.

Team members are required to have confidence and trust on each other, knowing fully well that they are working towards achieving same goal.

Team members must appreciate each other's differences and unique strength, as well as communicate their work related thoughts/ideas openly and honestly.
CONCLUSION
These and more are barriers to effective team work and possible remedies to them. Team work in an organization can never be over emphasised as it foasters the achievement of organization goals faster than possible, so every conflict that could stand as a hindrance, needs to be addressed immediately.
This is a continuation of the series I had started writing few months ago on "Team Work". You can as well visit the part 1 and part 2 here.
Thanks for sparing your time to stop by my post.
Best regards