I just finished a 10.021km running that lasted about 0hh:57mm:24ss !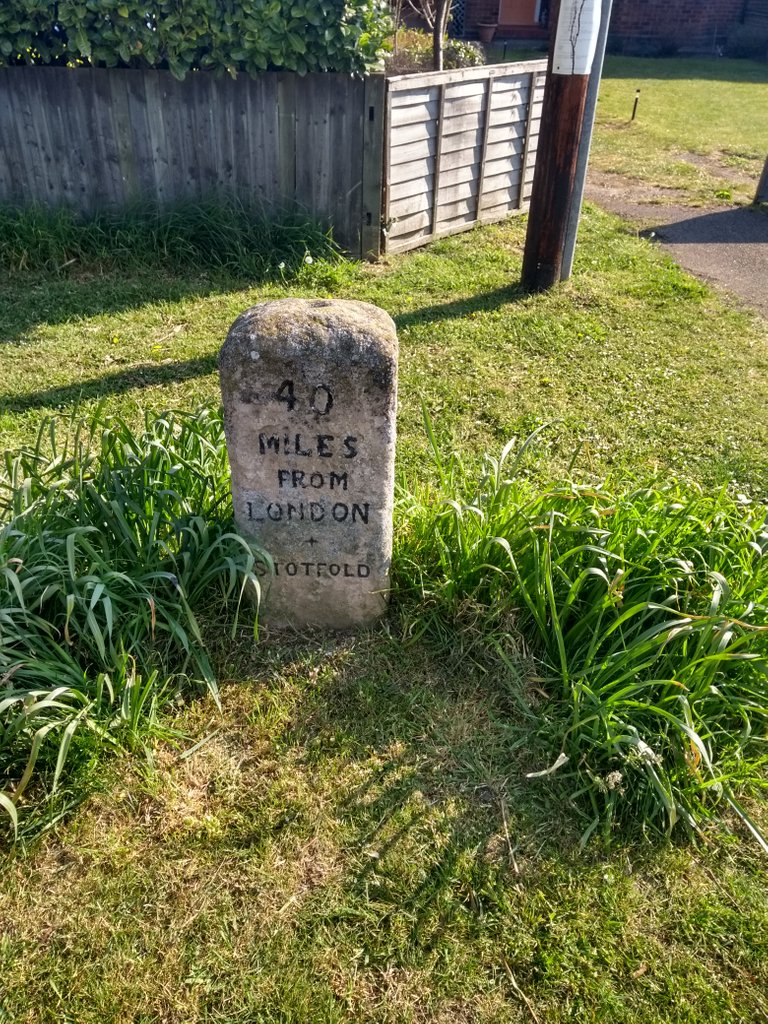 Was looking nice and bright this morning, but was still a bit chilly when I started out. I decided to do my usual loop clockwise as I have done it much more in the opposite direction. This resulted in a couple of personal segment bests. There may be parts I had not run in that direction much if at all.
Heading towards the new Stotfold football ground I noticed a rat running along the other side of a fence and pretty much keeping up with me for a short while. There are lots of them about, including around our garden, but we have disposed of a few.
I made a little stop in Stotform to get a picture of the old milestone. I tend to tell people we are about 40 miles north of London and this confirms it.
The run was not too bad today. It felt hard at times, but I kept on running and the pace was generally not too bad. Coming down West Drive I could see a runner some way ahead and pushed a bit to catch them up. It was a guy who looked about my age and I managed to pass him just after we got onto the High Street. I also passed a couple of ladies who were chatting as they ran. The guy actually caught me up as I was slowing down near home, so maybe I inspired him to go quicker.
It turned out to be almost exactly 10km. I have done that much quicker, but generally when there are lots of runners to inspire me. I feel I have pretty much maintained my fitness over the last year. parkrun may start again fairly soon, but we shall have to see what changes they have to make. I think they have concerns about large crowds gathering. I get my second jab at the end of the month and then it is supposed to be a couple of weeks before you get maximum protection.
Run free and stay well.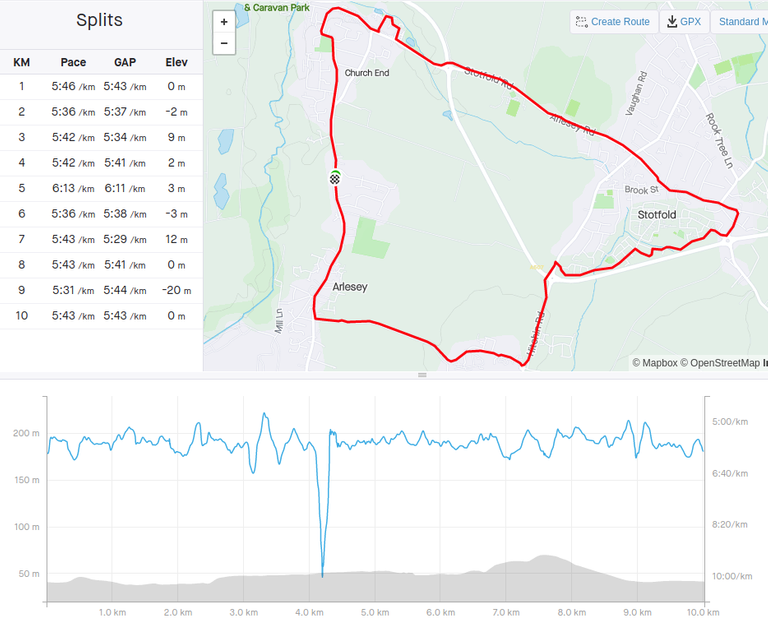 Check out some detailed info at my EXHAUST page
Join me in testing out EXHAUST!