It has been just one day since I got my Ego meter. After I reached Level 15 in the game and even though I did not have 1000 fans, I got my Ego meter. Looks like the character in the game is currently having lots of ego that makes him earn very little from the missions. I did understand how it works but I was thinking why my Ego meter was at 0% yesterday and suddenly it went to 81% after my last mission.
Maybe there was a bug in the display that was fixed or it was something like I would get my actual ego percentage only after a day. I don't know what happened in the background but I'm going to be having a little tough time in the game. But yeah that is good. Without challenges, the game would become boring right. I now have to find ways to increase my skills so that I can reduce my Ego percentage and keep it in balance with the fans I have.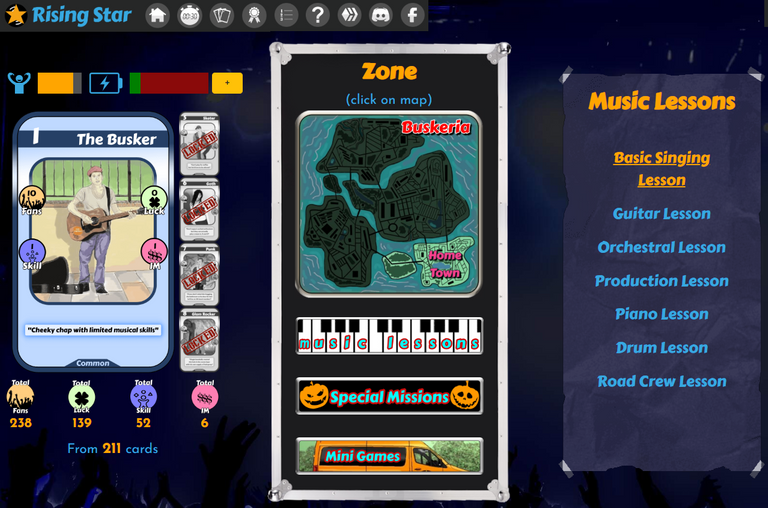 There are two ways in which I can keep the Ego percentage in balance. Though increasing skill is the only option, there are two ways in which I can increase the skills. I can either start doing music lessons or I should start purchasing Skill cards from the market. If you look at the above screenshot, you can notice that I already have 52 skill points. The reason is that I bought around 50 Skill cards from the market.
From tomorrow onwards I'm planning to focus on doing the skill lessons. For the time being until I increase my skills, I wouldn't earn so much from the game. But after I balance out my fans and the skills I think my earning opportunity would resume. Now I guess for the next few days, my focus is going to be on building the skills. A good singer needs skills more than anything which is what the game is also trying to convey.
---




---
Posted via neoxian.city | The City of Neoxian