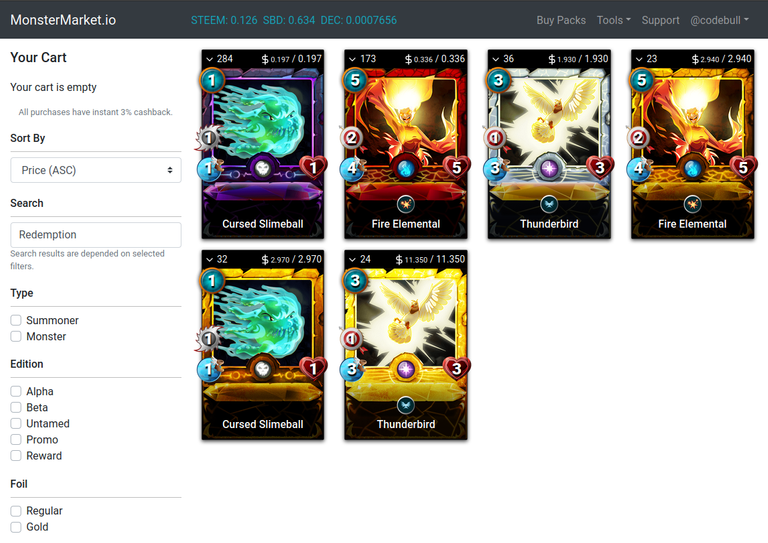 MonsterMarket.io has been growing strong thanks to our users. Users are loving all we have to offer, they are also requesting new features to be added to the website. This is a compilation of all the features improvements we have deployed over one and a half weeks.
Improved Cards Search
Splinterlands have released a lot of new cards with awesome new abilities in their Untamed and Reward edition new cards. Some users have requested card searches using abilities along with cards name. So we have implemented ability search, also added autocomplete for search. It should be helpful searching for all the new cards. Please be aware search results depends on selected filters.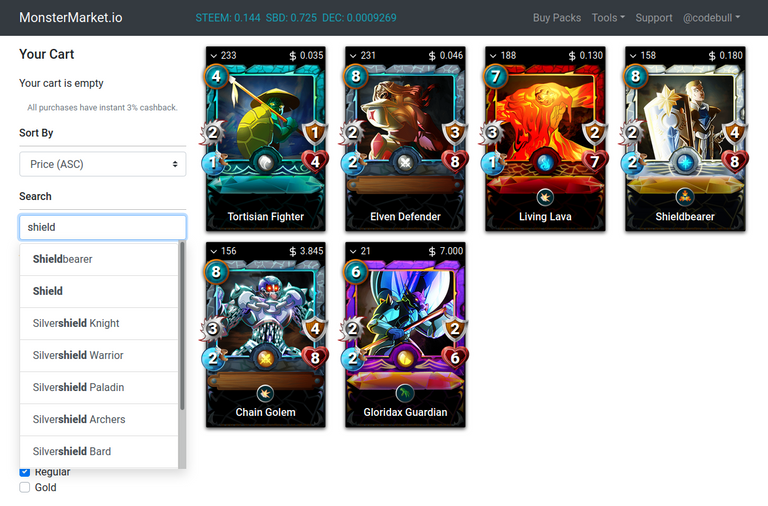 More Stats on Opening Analyzer
This was one of the most requested features improvements. The tool would show DEC costs, potions charges used and their costs, also percentages of regular and gold commons, rares, epics, legendary cards you have received. The cards table was also improved, it has sorting and new columns.
This tool doesn't consider your Guild discount on potion purchases.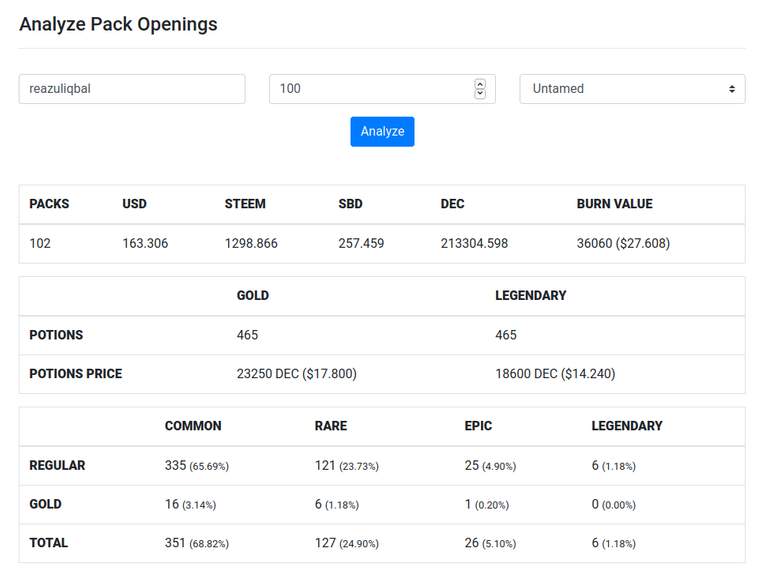 New Filters on Cost Estimator
Splinterlands Cost Estimator now has 6 additional filters. Users now have more control to filter the cards they need.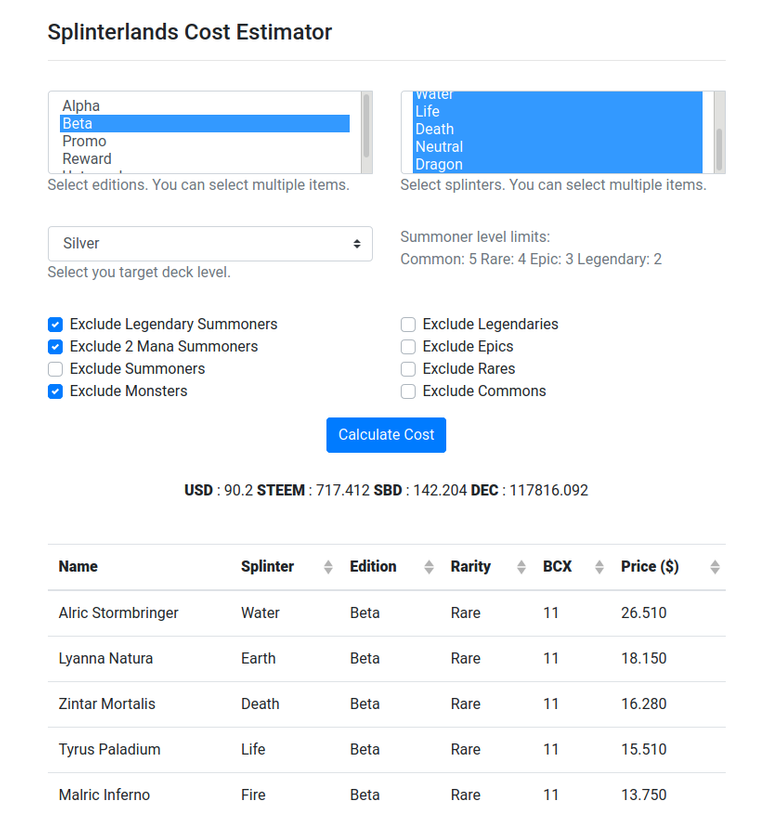 In the screenshots, I am checking how much investment needed for all Silver level 3 mana Rare Beta Summoners.
Improved Market Page Filters
A few filters on the market page was selected by default. Which was good for fast loading of the website but user had to un-select a lot of the filters to find out the cards they want. Now no filters are pre-selected but by default, only Untamed cards are shown. Then it will show filtered cards when a user selects filters(s). Please be aware search results depends on selected filters.
Why use MonsterMarket.io?
We are sharing 60% and 40% of our revenue from the cards and packs purchases with the users respectively. All cashbacks are instant. You don't have to wait or purchase a set amount to get better cashbacks.
If you have any suggestions or there is a problem please reach out to us in Discord.
All card images and icons shown are property of Splinterlands