This is an update due to the post by @blocktrades announcing a new blockchain and the reactions to it by Steemians.
The focus here is purely on the MAPR fund and other MAP FinTech programs. Each token will also have a post looking at its particular situation.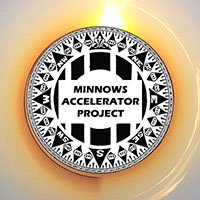 After having come through what I thought was going to be a difficult week, we now have a new reality: the launch of a new Steem-based chain with a new token. The idea is that (almost) every Steemian will have their STEEM, SP and SBD recreated on the new chain. We await an announcement regarding Steem-Engine, its tokens and STEEMP holdings.
On the face of it, most users will have doubled their holdings numerically, with two different tokens on two chains. Going forward, the purely financial decision is based on the expected future value of those two coins. This is unknown.
My own obligation is to the investors and delegators to the MAPR fund. The fund, its rewards and profit distributions have always been based on the native STEEM currency and will remain so. We do not yet know the economic system of this new chain, called Hive, so we are unable at this moment to know whether we can port MAPR directly to Hive. However, assuming the current Steem chain survives, we shall continue here.
All of which means that your delegations will remain in place and carry on earning. A decision regarding the future of Steem-Engine is expected soon. However, MAPR has always prided itself in being asset-backed so that the market price of the tokens is reflected in the STEEM held in the fund.
In the event that the STEEM-based MAPR token can no longer function, we have a snapshot of token-holders and can pay back those tokens as and when our power-down allows. Again, no decision can be made, but rest assured that this eventuality has been planned from the start of the tokenised MAPR. Also note that if any tokens within Steem-Engine become unavailable, then that will be reflected in our fund value.
It is amusing to note that within a few brief hours we have seen both new investments and undelegations. One unfortunate consequence of the undelegation is that our VP has dropped massively. This is stupid code as our RC is at 100%, so there should be no good reason for our VP to drop. I know that RC travels with a delegation but, as I stress, the RC has not been affected. This means it will take us another 24 hours to get back to our average voting VP. On the upside, we are currently earning from last week's voting so nobody should actually see any drop in income for next Monday.
So, every MAPR investor, whether delegator or token-holder, should remain relaxed that I am following the situation closely and that the fund will be managed as best as possible.
Any questions, please ask below. Just don't ask me about what I think will happen in the future!
---
---
Building Steem's Fintech

[BUY MAXUV] - [READ MAXUV]

[BUY MAPR] - [READ MAP REWARDER]

[BUY MAPXV] - [READ MAPXV]

Plus Some Serious Funtech

ONECENT: The First Strategic Token Investment Game (STIG)