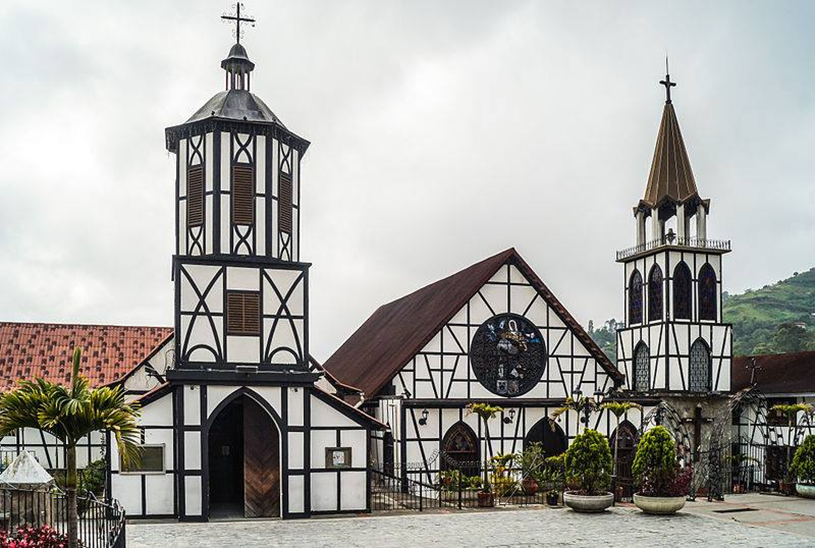 Iglesia de San Martín de Tours. Iglesia católica construido por inmigrantes de origen alemán en la localidad de la Colonia Tovar, en el Municipio Tovar al norte del Estado Aragua, y al centro norte del país sudamericano de Venezuela. / Imagen
     Church of San Martín de Tours. Catholic Church built by immigrants of German origin in the town of Colonia Tovar, in the Municipality Tovar in the north of the Aragua State, and in the north center of the South American country of Venezuela. / Image
---
---------A beautiful place in Venezuela---------
---------Un bello lugar en Venezuela---------
---
     Hola Comunidad. Desde Venezuela les saludo con mucho respeto y cariño. En esta oportunidad les quiero invitar a un extraordinario paseo virtual, a través de una selección de fotografías, por uno de los sitio más hermosos de mi país con un diseño arquitectónico para admirar. Se trata de La Colonia Tovar. Lugar bucólico y de ensueño, un sitio turístico por excelencia, de arquitectura alemana, con apariencia de aldea bávara, agradable clima de montaña, gente amable y cordial, una parte de Europa en américa, de Alemania en Venezuela.
     Hello Community. From Venezuela I greet you with great respect and affection. On this occasion I want to invite you to an extraordinary virtual walk, through a selection of photographs, through one of the most beautiful places in my country with an architectural design to admire. This is Colonia Tovar. Bucolic and dreamy place, a tourist site par excellence, of German architecture, with the appearance of Bavarian village, pleasant mountain climate, friendly and friendly people, a part of Europe in America, Germany in Venezuela.
---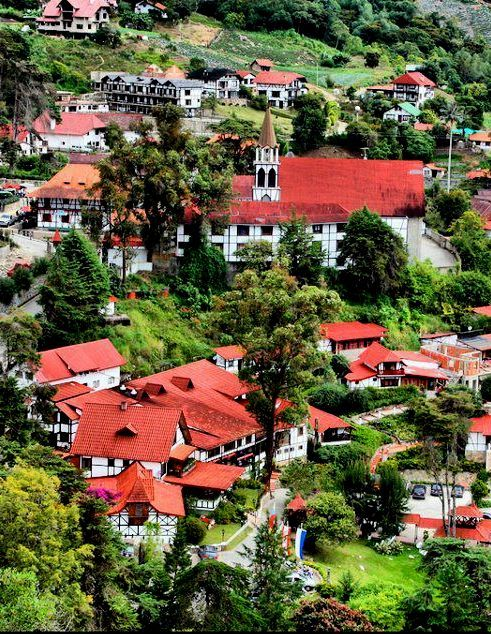 Image
Imagen
---
     La Colonia Tovar fue fundada por colonos alemanes siendo la primera inmigración dirigida a Venezuela por el geógrafo Agustín Codazzi. El 8 de Abril de 1843 llegan los primeros inmigrantes, 373 alemanes, a la Colonia Tovar, esas personas eran provenientes del entonces estado independiente de Baden, luego incorporado a Alemania. Esta bella colonia está ubicada en el municipio Tovar, en el estado Aragua, la Colonia Tovar está considerada como uno de los lugares turísticos más atractivo cercano a Caracas.
     Colonia Tovar was founded by German settlers and was the first immigration to Venezuela by geographer Agustín Codazzi. On April 8, 1843, the first immigrants arrived, 373 Germans, in Colonia Tovar, those people were from the then independent state of Baden, then incorporated into Germany. This beautiful colony is located in the municipality of Tovar, in aragua state, Colonia Tovar is considered one of the most attractive tourist spots near Caracas.
---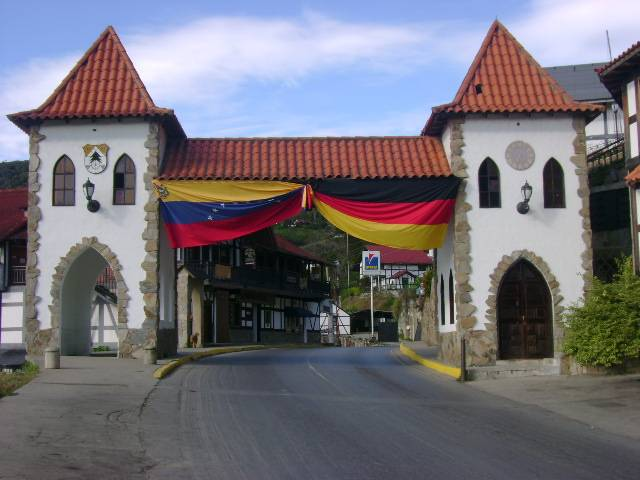 Source
Fuente
---
     La Colonia Tovar tiene una superficie de 20 km² apróximadamente, su altitud promedio es de 1.800 metros sobre el nivel del mar, una temperatura muy agradable de 16° casi todo el año. Por estar ubicada en una zona de montaña su pluviometría está en promedio a 1.270 mm. de lluvia. Gentilicio: Coloniero o coloniera. Idioma: Español y Alemán. La mayoría son cristianos católicos, su santo patrono es San Martín de Tours. Sus fiestas religiosas se celebran el 11 de noviembre de cada año, festividad que convoca a propios y foráneos quienes acuden con fe y alegría a venerar a su santo patrón. Existen dos datos importantes, el primero es que el 90% de la inmigración original de la Colonia Tovar provino de la región de Kaiserstuhl, y entre sus colonos llegaron científicos, naturalistas, escritores y pintores, y el segundo que en la Colonia Tovar aparte del español, se habla Alemán Coloniero. Este es un dialecto modificado del Alemánico, un tipo de alemán superior, subdivisión a su vez del alto alemán, casi incomprensible con el alemán estándar. Fuente consultada
     Colonia Tovar has an area of 20 km2 approximately, its average altitude is 1,800 meters above sea level, a very pleasant temperature of 16° almost all year round. Being located in a mountain area its rainfall is on average 1,270 mm. of rain. The language is Spanish and German. Most are Catholic Christians, their patron saint is Saint Martin of Tours. Its religious festivals are celebrated on November 11 of each year, a feast that summons its own foreign people who come with faith and joy to venerate their patron saint. There are two important data, the first is that 90% of the original immigration of Colonia Tovar came from the Kaiserstuhl region, and among its settlers came scientists, naturalists, writers and painters, and the second that in Colonia Tovar apart from Spanish, german coloniero is spoken. This is a modified dialect of Germanic, a type of higher German, subdivision in turn of high German, almost incomprehensible with standard German. Source consult
---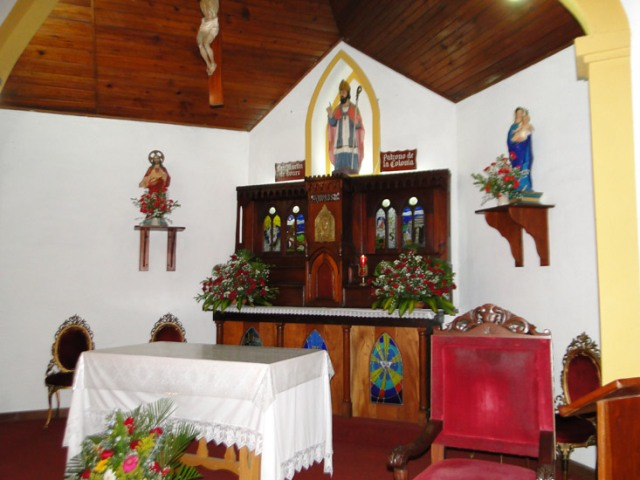 Source
Fuente
---
     Con relación a la fotografía de la portada (la Iglesia) dejaré esta breve reseña histórica a modo de cronología de diseño y construcción: en 1862 construyeron la nueva iglesia ya que la original se había deteriorado. Las paredes se levantaron por el sistema de entramado de madera (fachwerk) utilizando ladrillos para rellenarlas. Para la cubierta del techo usaron tejas de madera. En el año 1953 se construyeron una nueva torre octogonal. En 1957 se construyó la segunda nave, perpendicular a la primera y de acuerdo a los planos de Aretz que recordaban la de Freundestadt en la Selva Negra alemana. En 1981 se reconstruyó la torre principal en concreto y en 1983 se hizo lo mismo con la otra torre. Fue declarado Monumento Histórico Nacional según Gaceta Oficial no. 35.441 de fecha 15 de abril de 1994. Estado Aragua. Venezuela.
     With regard to the photograph of the cover (the Church) I will leave this brief historical review as a chronology of design and construction: in 1862 they built the new church since the original had deteriorated. The walls were erected by a frame of woods (fachwerk) using bricks to fill them. For the roof cover they used wooden shingles. In 1953 a new octagonal tower was built. In 1957 the second nave was built, perpendicular to the first and according to Aretz plans that recalled Freundestadt's in the German Black Forest. In 1981 the main tower was rebuilt in particular and in 1983 the same was done with the other tower. It was declared a National Historic Monument according to Official Gazette No. 35,441 dated April 15, 1994. Aragua State. Venezuela.
---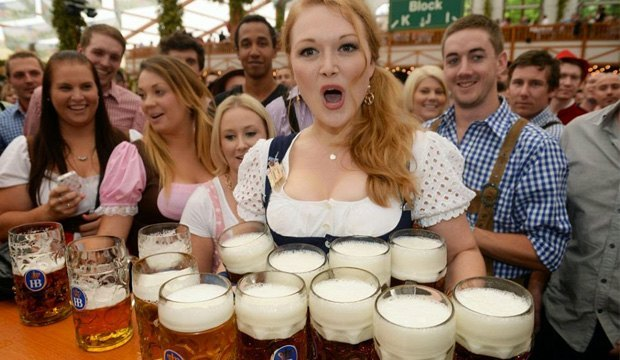 Source
Fuente
---
---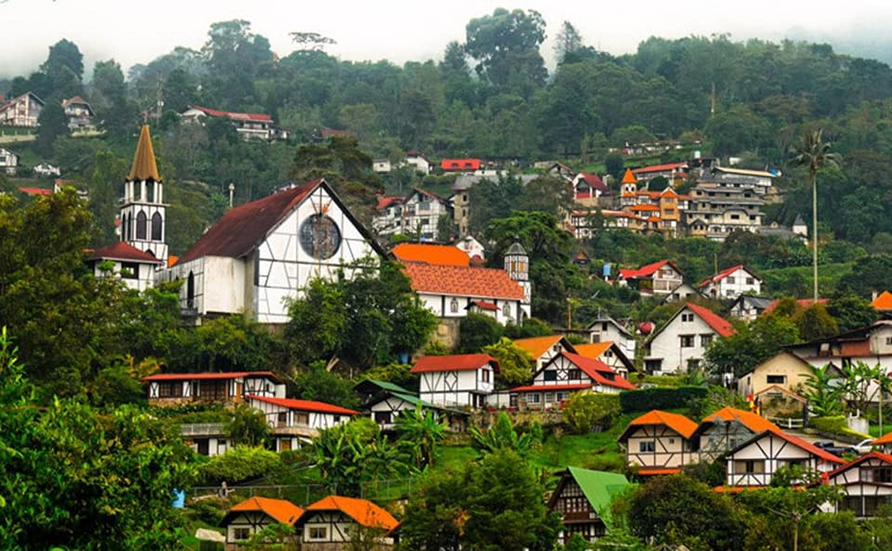 Source
Fuente
---
     La Colonia Tovar es, sin lugar a dudas, un espacio mágico, un sitio de relax, donde los visitantes puede desprenderse por completo del agitado acontecer diario y disfrutar en familiar. Desde su llegada hasta la actualidad, han desarrollado en el lugar un estilo alpino, típico alemán, el cual se ha convertido en uno de sus mayores atractivos.
     Colonia Tovar is, without a doubt, a magical space, a relaxing place, where visitors can completely part with the hectic daily happen and enjoy with family. From their arrival to the present day, they have developed in the place an Alpine style, typical German, which has become one of its greatest attractions.
---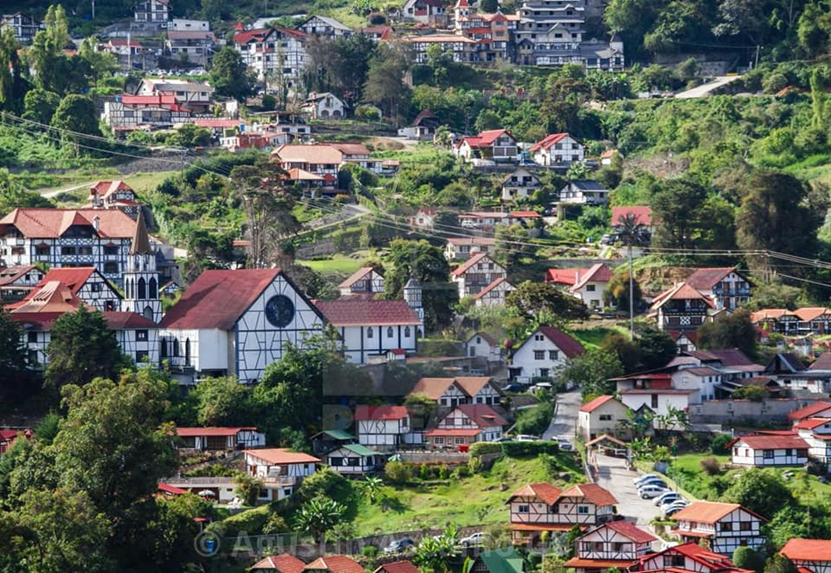 Source
Fuente
---
     Sus viviendas fueron construidas al estilo de las aldeas del sur de Alemania. En las viviendas y en las edificaciones comerciales se destacan los colores blanco y café, entre los materiales se evidencian la madera en pisos, acabados y techos; piedra de muros y cimientos que las elevan de los suelos húmedos e inclinados propios de este terreno, y en algunas estructuras se aprecian bahareque y concreto. Su sistema constructivo es el de Fachwerk, una estructura basada en una armadura de madera rellena de tierra cruda sobre un tejido de vigas de madera fijado a pies derechos y cortafuegos de madera. Además, se caracteriza por el uso de armaduras de madera en el piso.
     Their homes were built in the style of the villages of southern Germany. In the houses and in the commercial buildings are highlighted the white and brown colors, among the materials are evidenced wood in floors, finishes and ceilings; stone of walls and foundations that elevate them from the wet and sloping soils typical of this land, and in some structures you can see Bahareque and concrete. Its construction system is that of Fachwerk, a structure based on a wooden armor filled with raw earth on a fabric of wooden beams fixed at right feet and wooden firewall. In addition, it is characterized by the use of wooden armor on the floor.
---
     Con respecto a su distribución en planta, se caracteriza por poseer un acceso y pasillo principal, el cual conlleva directamente a la cocina y salón de estar. Las habitaciones se encuentran en los niveles superiores.
     With regard to its distribution on the ground floor, it is characterized by having an access and main corridor, which leads directly to the kitchen and living room. Rooms are located on the upper levels.
---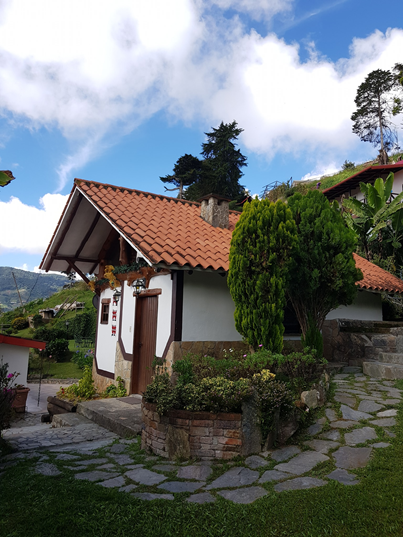 Source
Fuente
---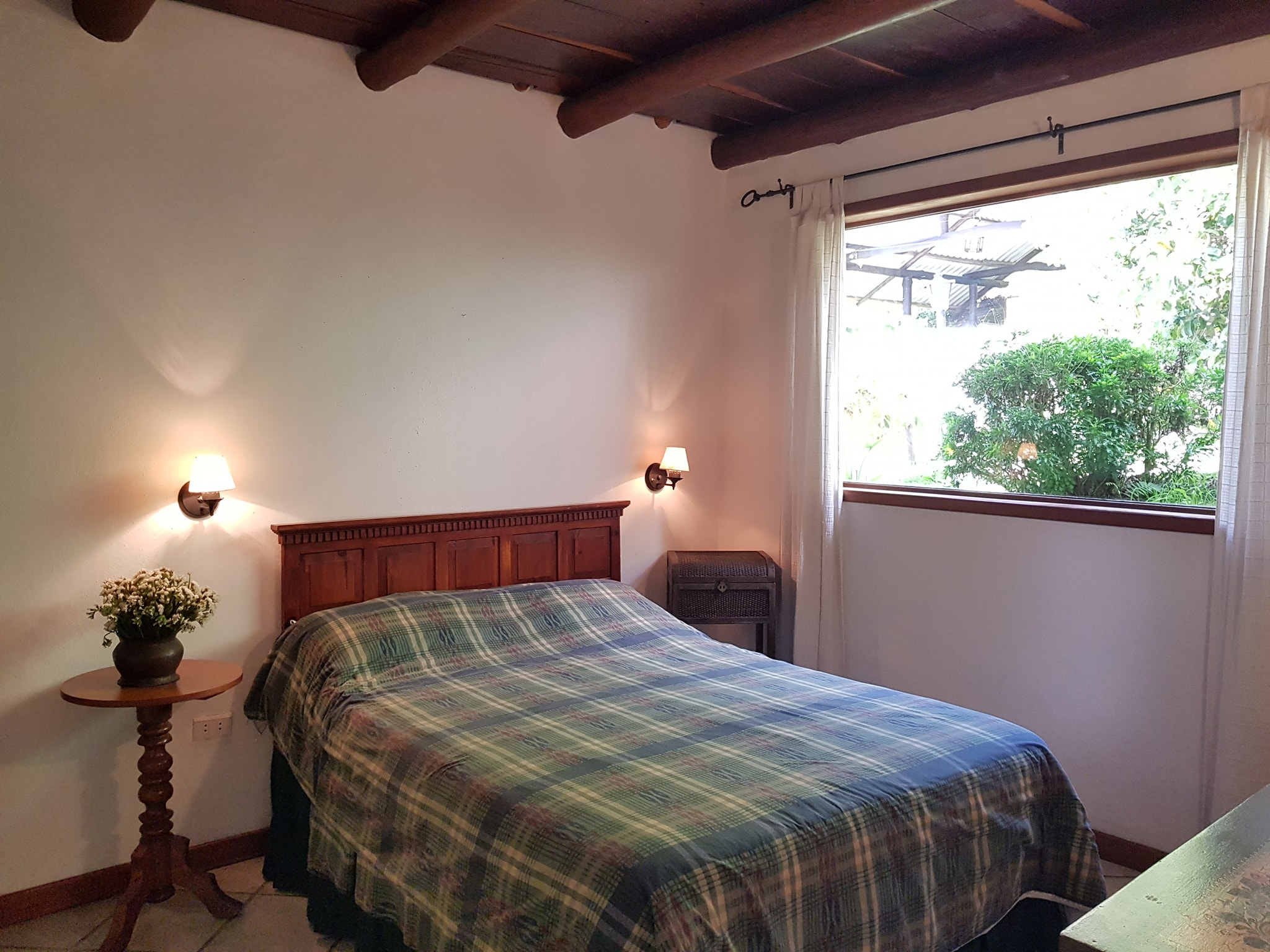 Source
Fuente
---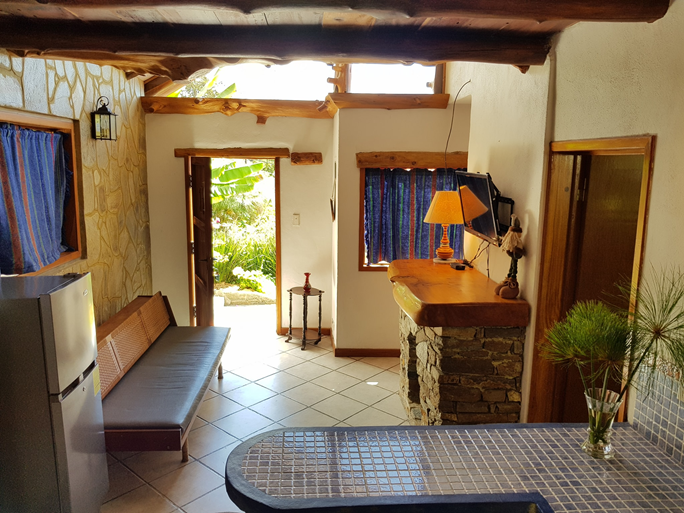 Source
Fuente
---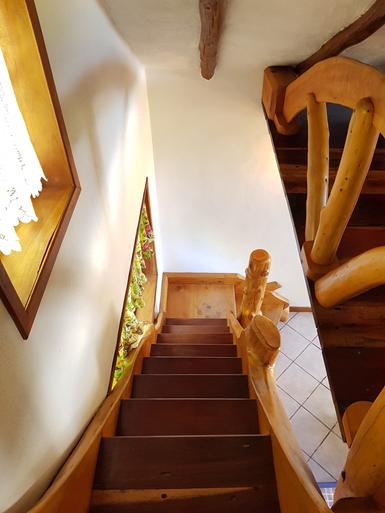 Source
Fuente
---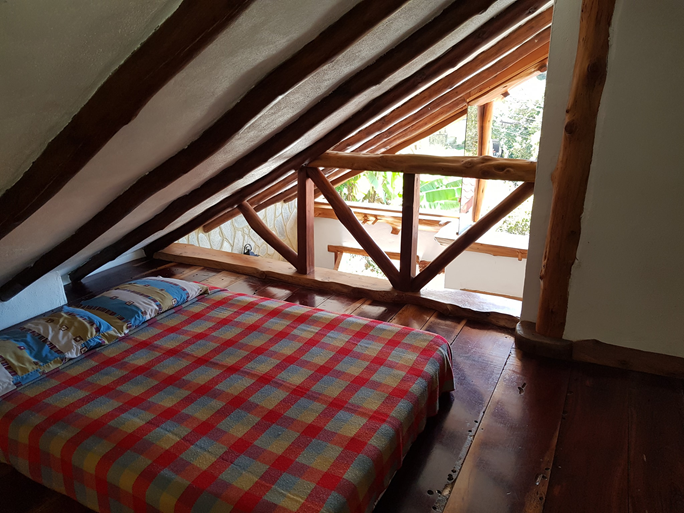 Source
Fuente
---
     Sin duda, la arquitectura de la Colonia Tovar es uno de los aspectos que evidencia la conservación de las tradiciones culturales alemanas.
     Undoubtedly, the architecture of Colonia Tovar is one of the aspects that evidences the preservation of German cultural traditions.
---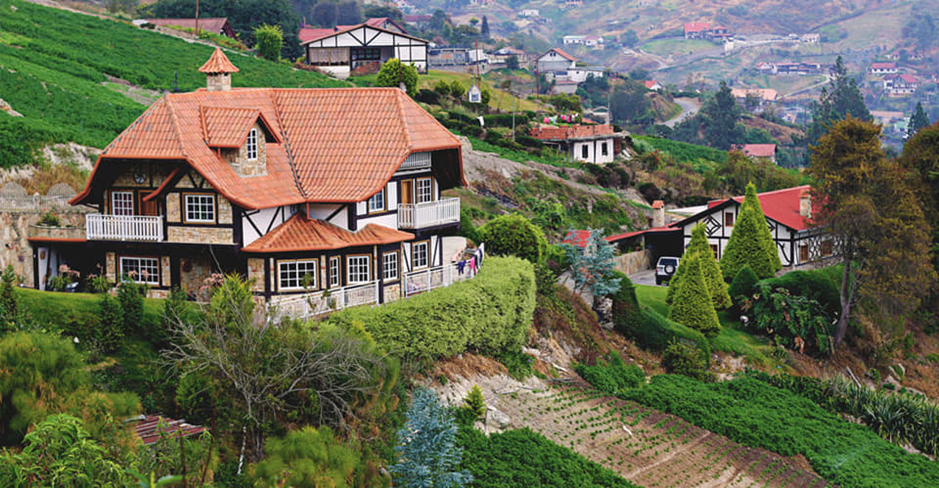 Source
Fuente
---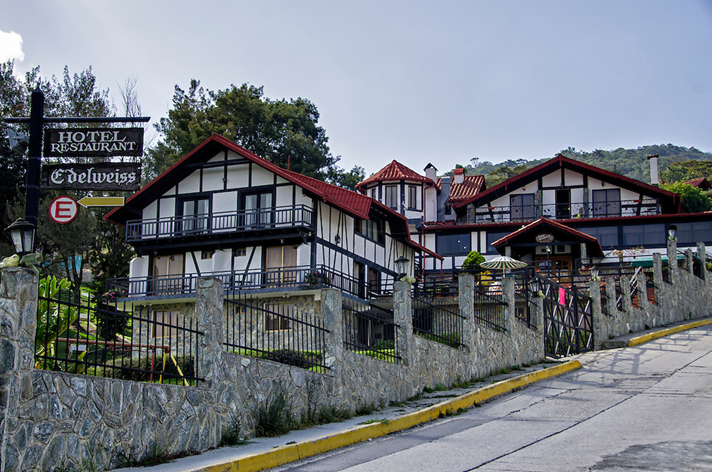 Source
Fuente
---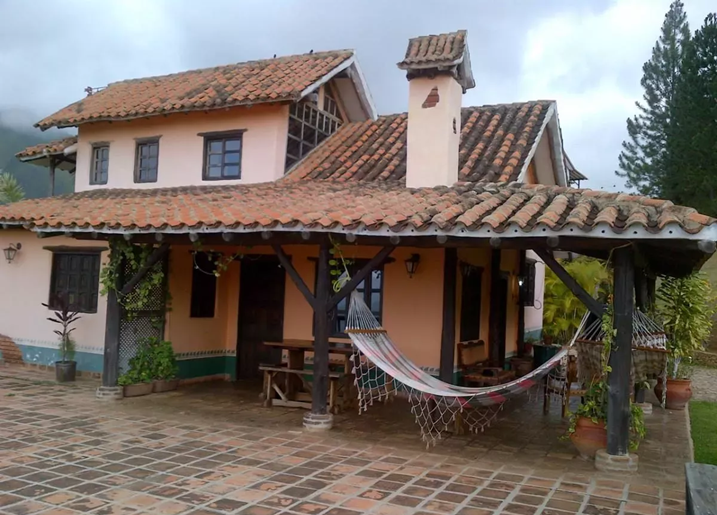 Source
Fuente
---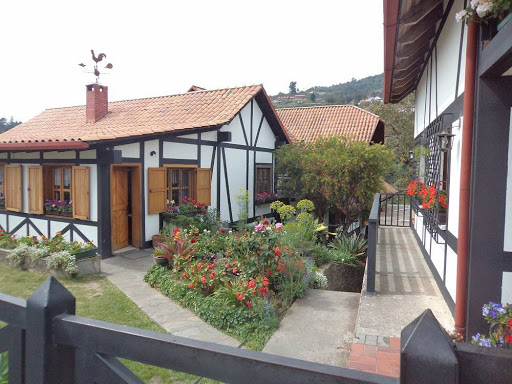 Source
Fuente
---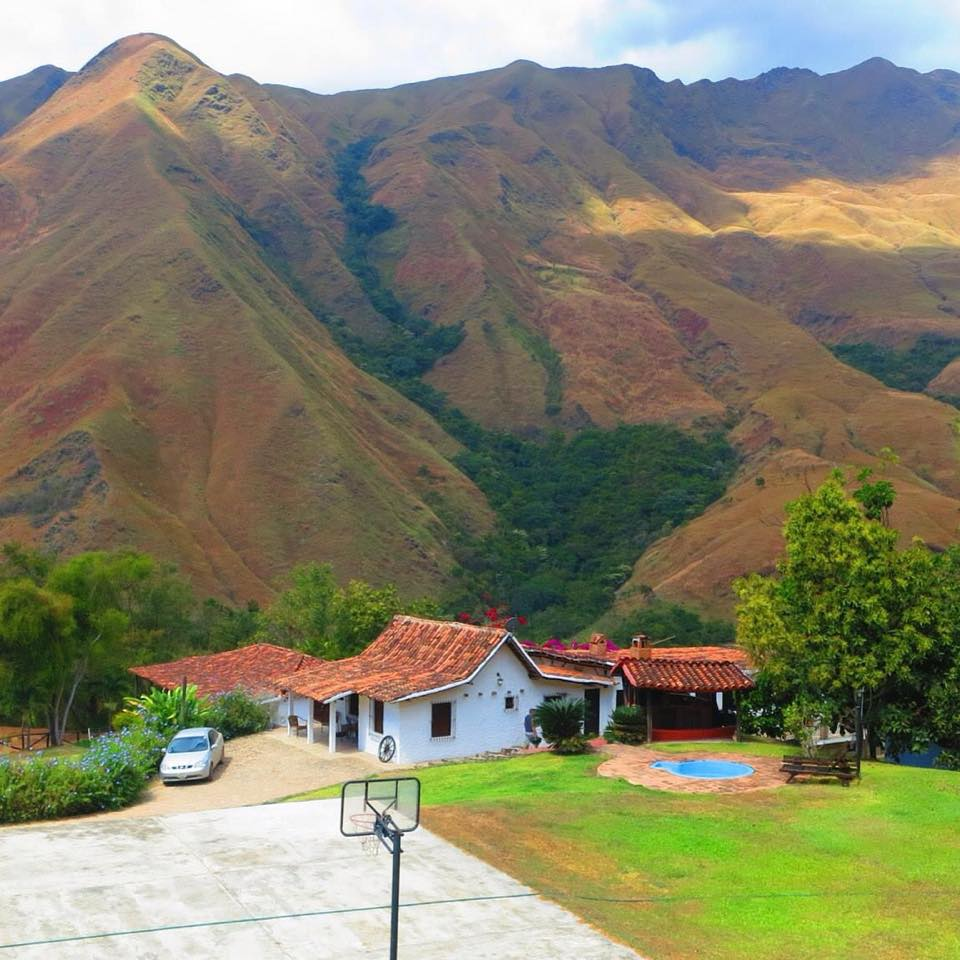 Source
Fuente
---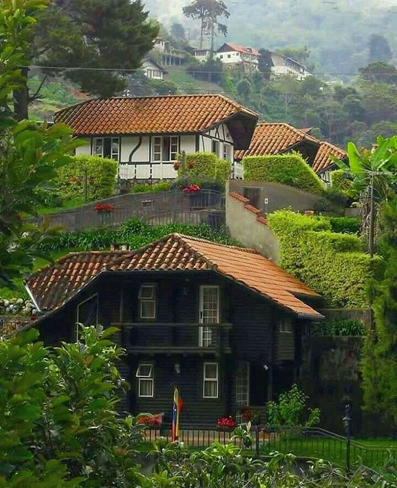 Source
Fuente
---
     Sus principales fuentes de ingresos son la artesanía, la agricultura (duraznos, fresas, moras, higos, entre otros), la gastronomía y el turismo. Los productos del campos que se venden en la Colonia Tovar, además de frescos, son de muy alta calidad. Su sabor es insuperable.
     Its main sources of income are handicrafts, agriculture (peaches, strawberries, blackberries, figs, among others), gastronomy and tourism. The products of the fields sold in Colonia Tovar, in addition to frescoes, are of very high quality. Its taste is second to none.
---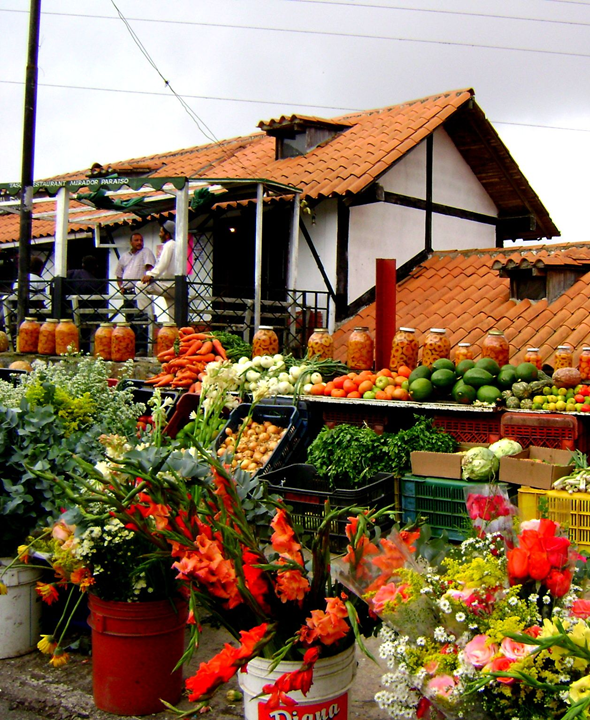 Sale of products from the countryside, harvested in Colonia Tovar. Source
Venta productos del campo, cosechados en la Colonia Tovar. Fuente
---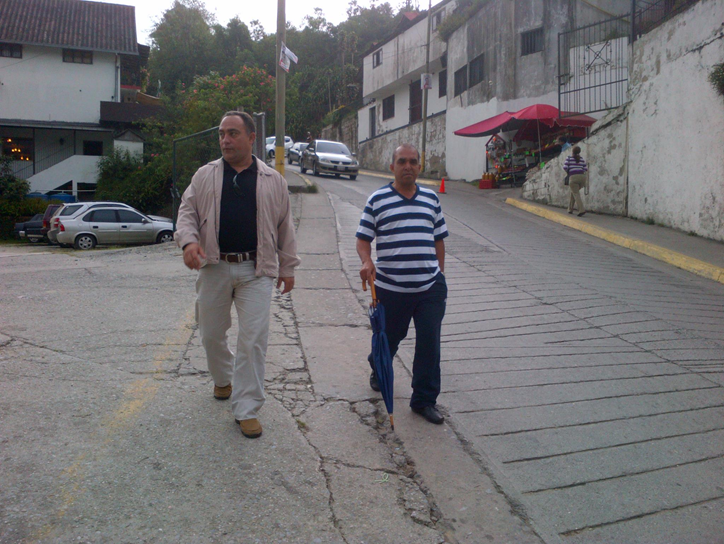 Llegando a Colonia Tovar. En compañía del colega y amigo el profesor Henry Guerra. Fotografía propiedad del autor.
Llegando a la Colonia Tovar. En compañía del colega y amigo, Profesor Henry Guerra. Fotografía propiedad del Autor.
---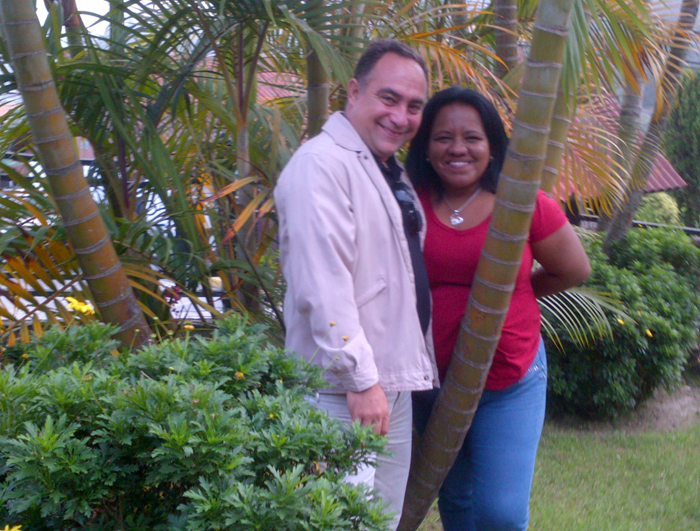 My wife and I in Colonia Tovar. Photography owned by the author.
Mi esposa y yo en la Colonia Tovar. Fotografía propiedad del autor.
---
Author, Autor: Marcos Milano