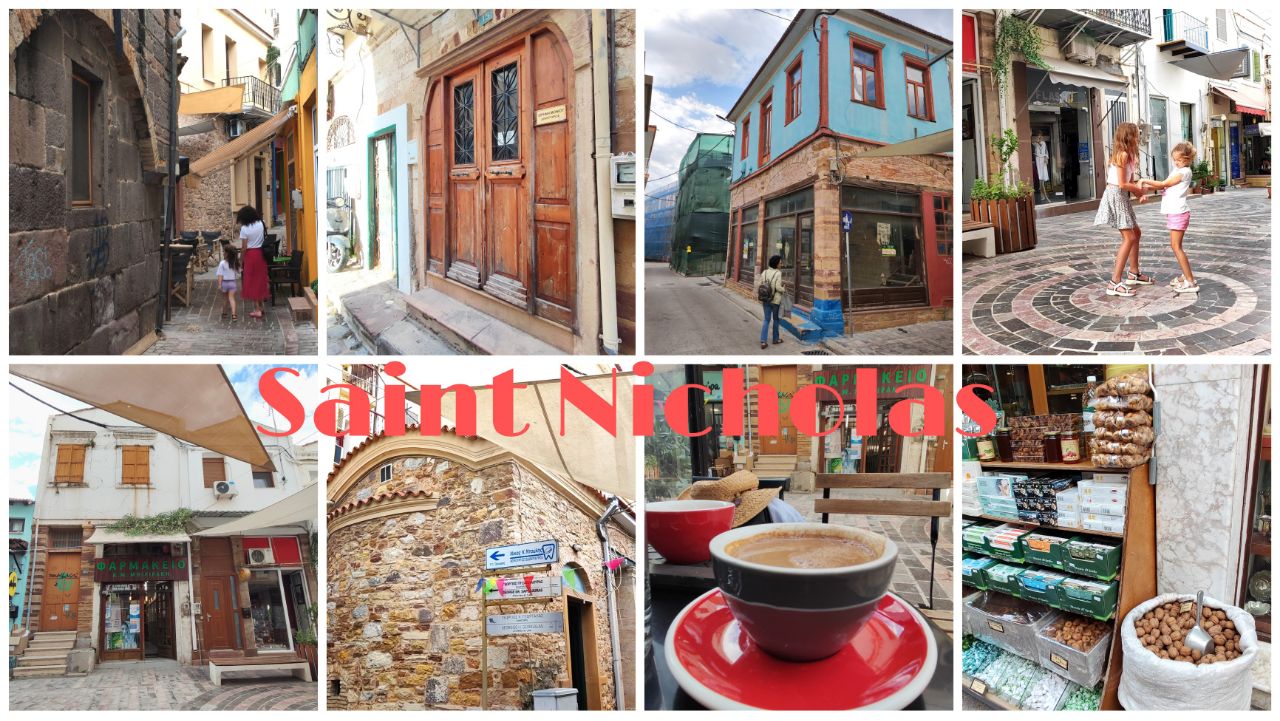 I said in a previous post that we arrived on the island Chios by ferry and after a walk in the park we stayed for a few hours to walk the eponymous city of Chios, which as far as I understand is the capital of this island.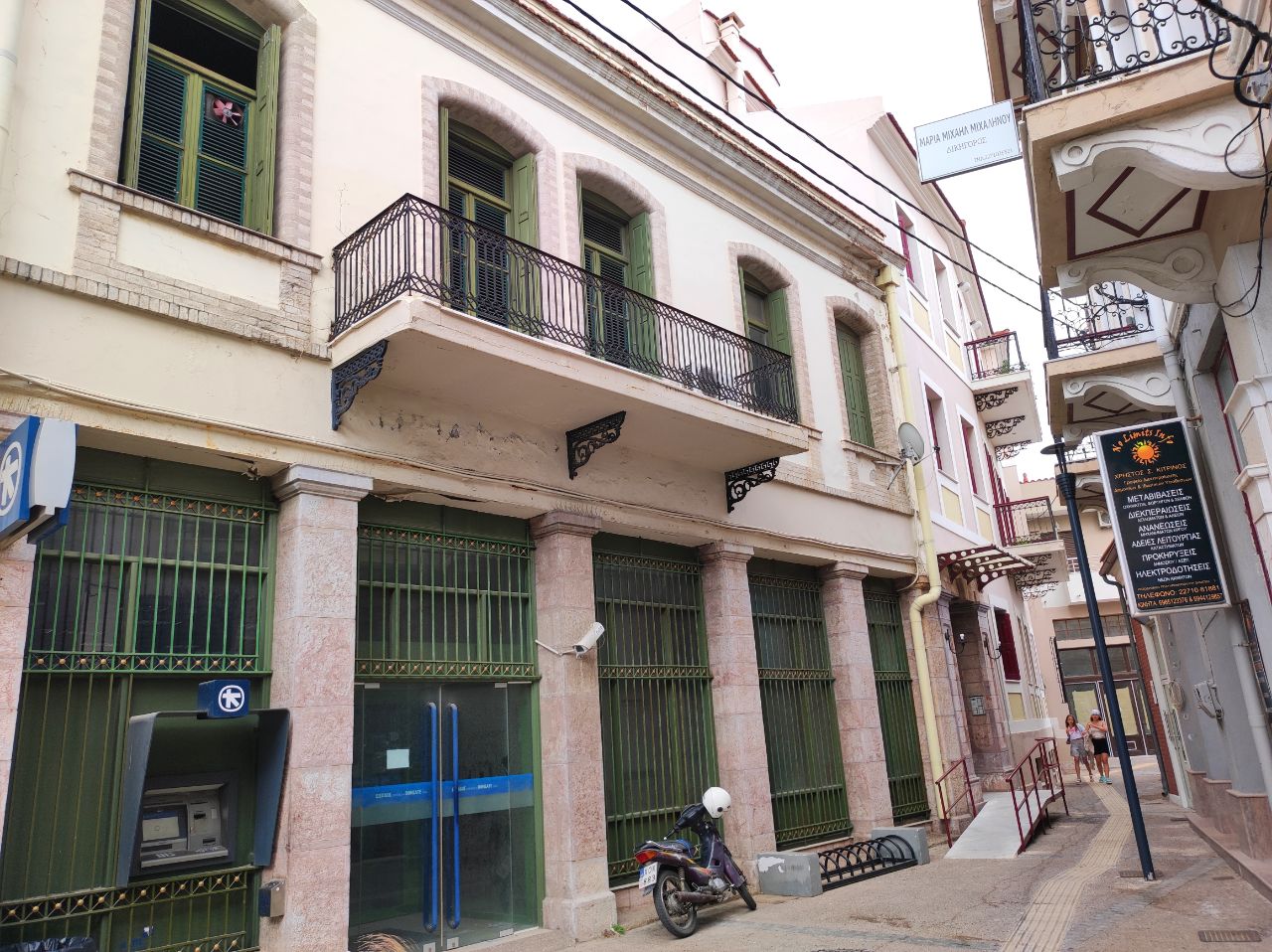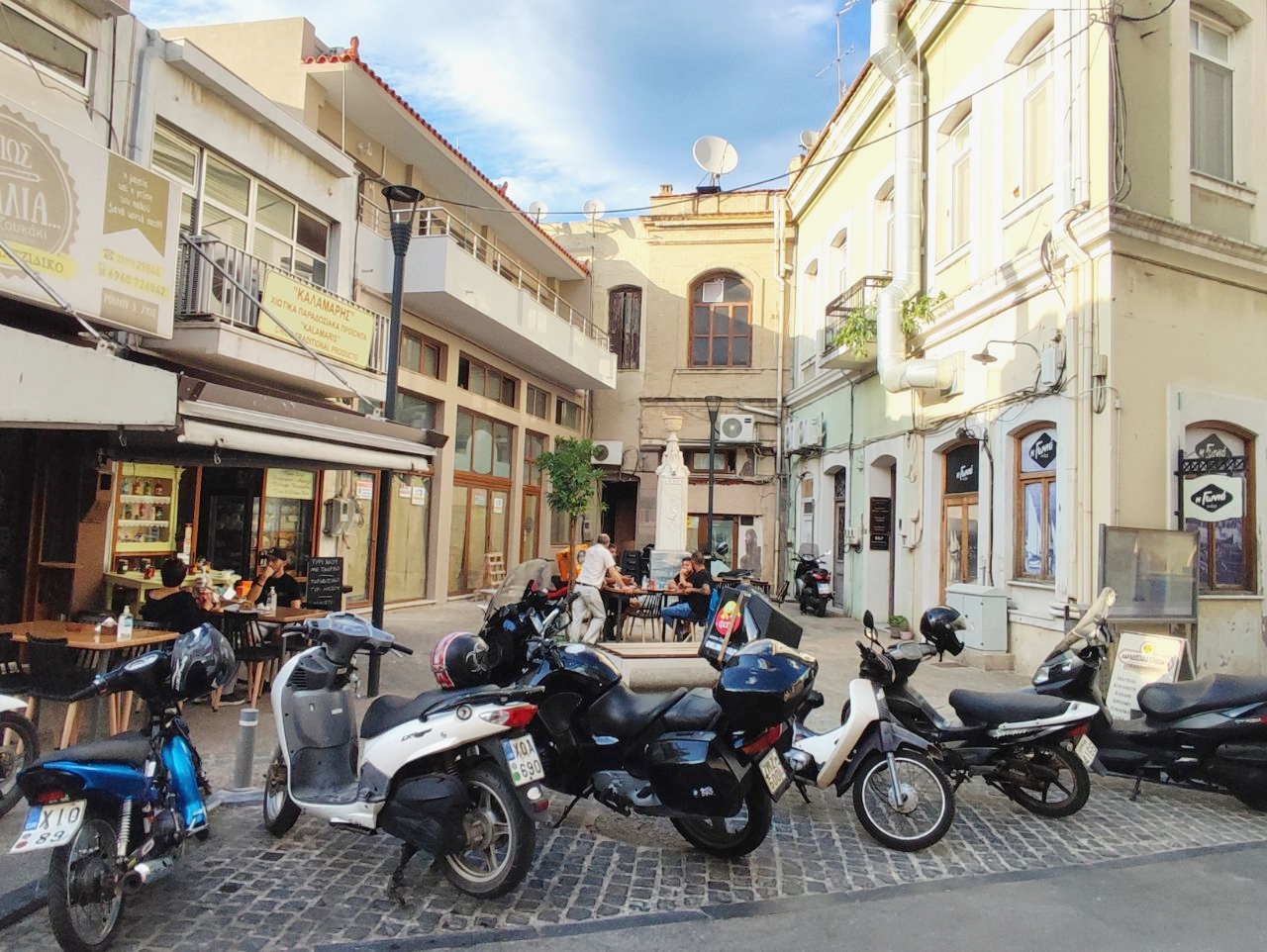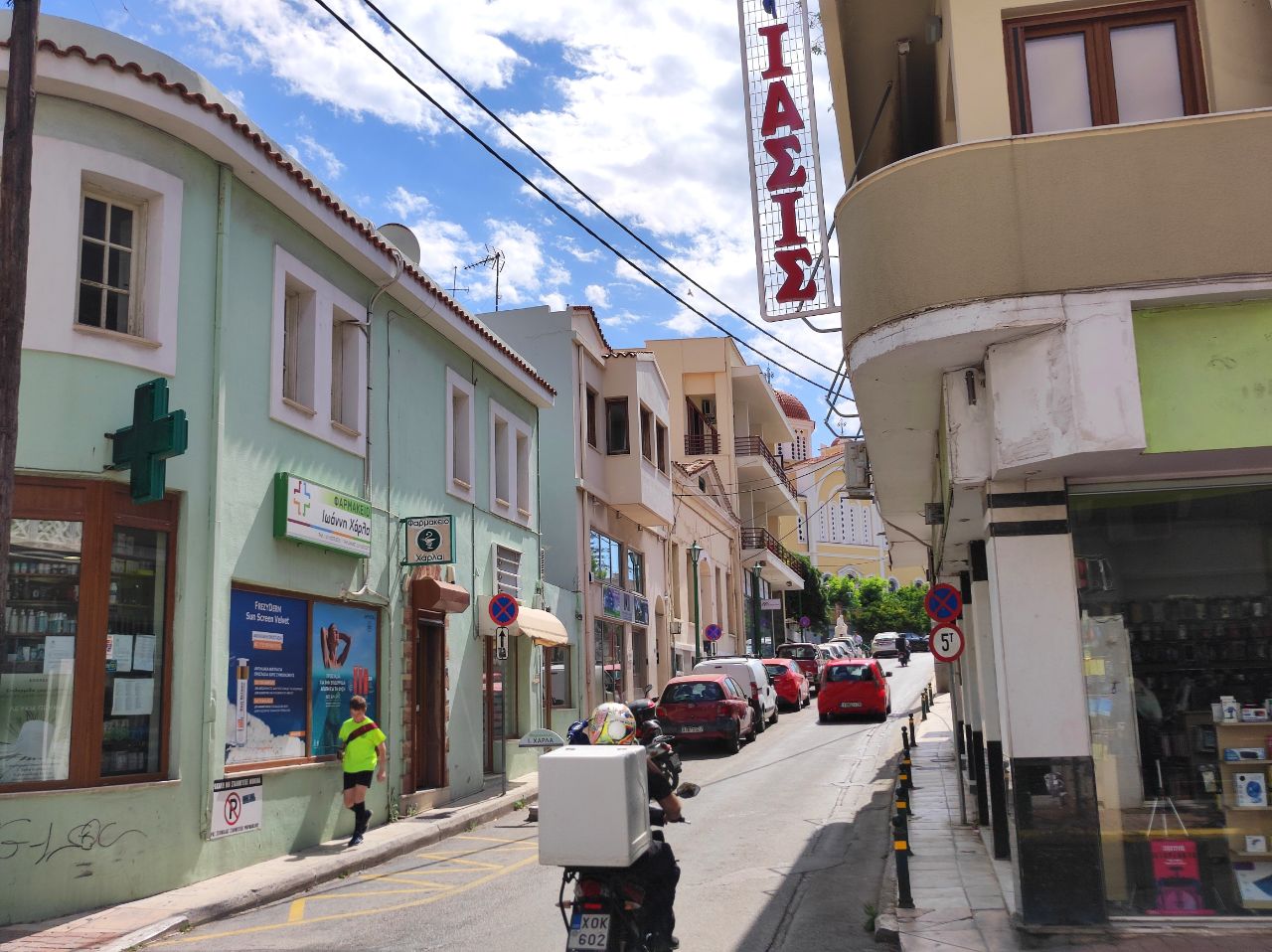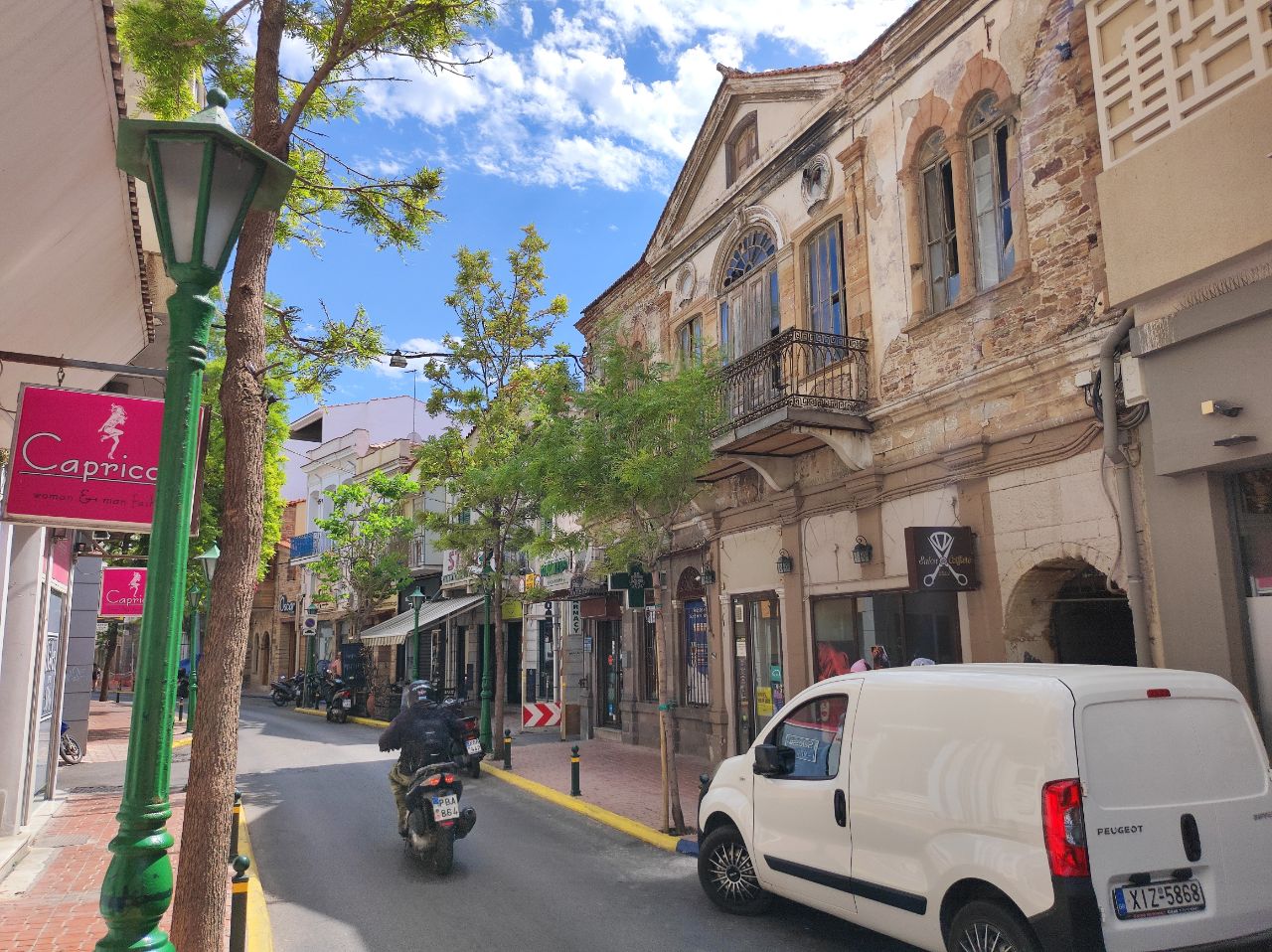 The first impression of Greece is the narrow winding streets, which are mostly ridden on motorcycles or cars like Suzuki Jimny, because big cars will not pass here. And my girls and I walked these narrow streets, looking at different houses that were like cartoons. Small, mostly two-story, they had small windows and multicolored window frames that made these houses so cheerful and cozy!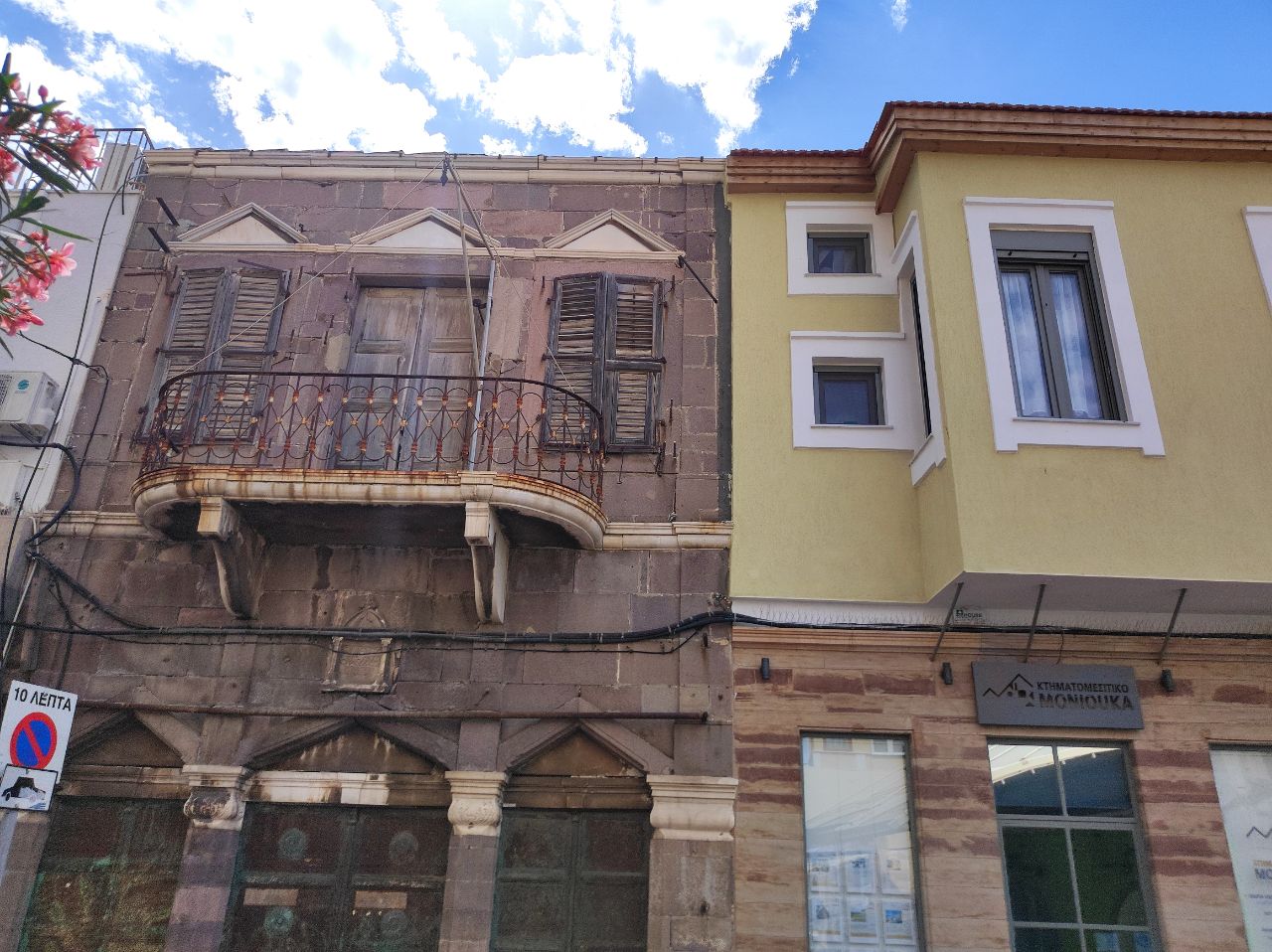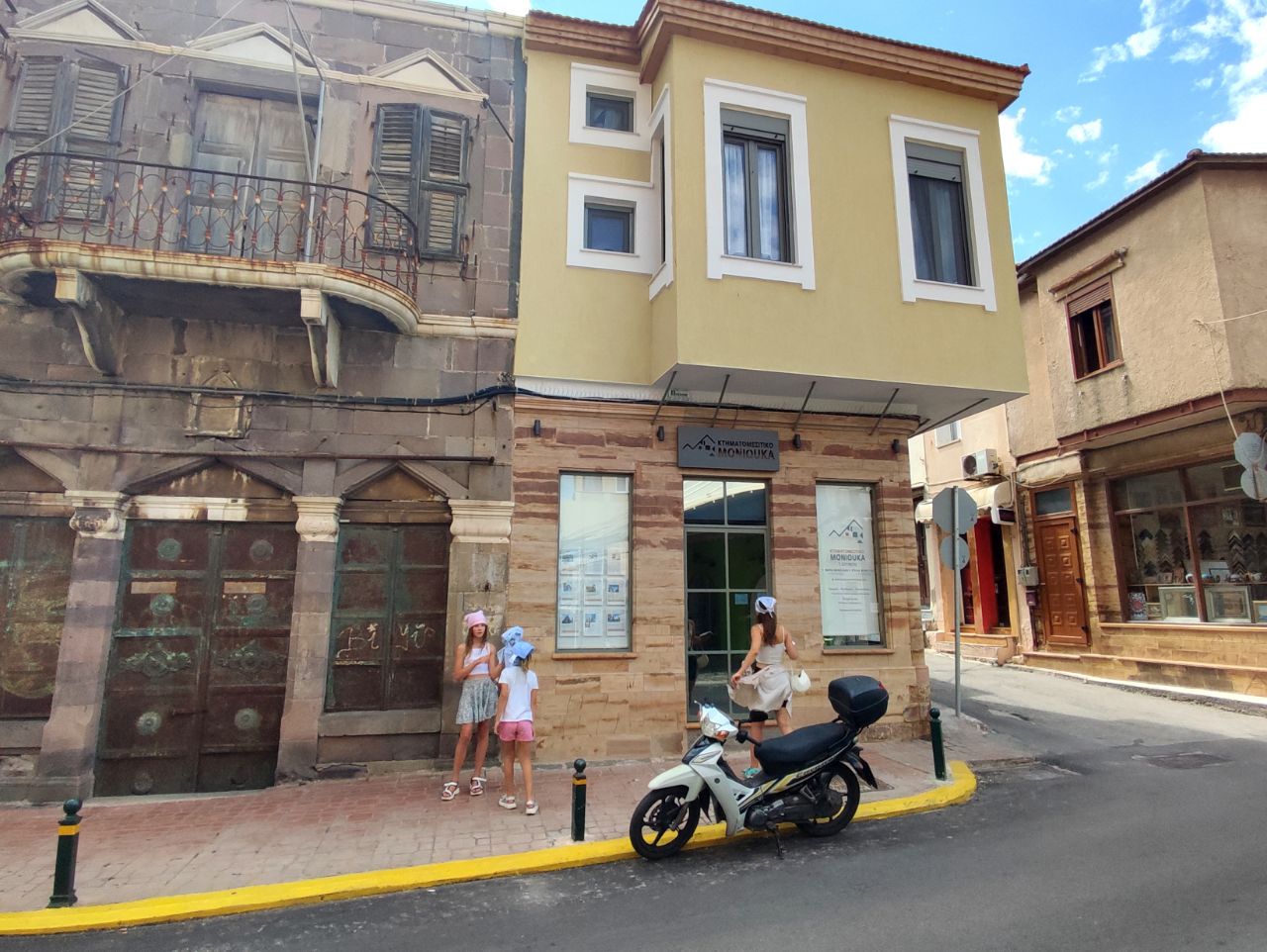 We happily plunged into the labyrinths of these streets, protected by awnings from the heat, which were stretched everywhere over the streets from one house to another. We circled between these houses with colorful windows, and I stopped at each of them to take many photos from different angles. Each of them was like a work of art. For example: a blue arch above the door and around the windows with interesting, as if Turkish patterns. In restaurants, the menu along with Greek and English is a third language - Turkish. The histories of these two countries, Turkey and Greece, are very closely intertwined. From Cesme to Chios is only 15 km by sea. In one article I read that there is a visa-free regime between Chios and Turkey. Once upon a time, the people of Chios experienced a lot of harm from the Turks! But now the main flow of tourists from Turkey. Time erases pain and guilt ... And it's probably good. As now, there is good friendship and mutual support between Ukraine and Poland. I wonder how many years must pass and whether it will ever be possible for Ukrainians to forgive Russians ...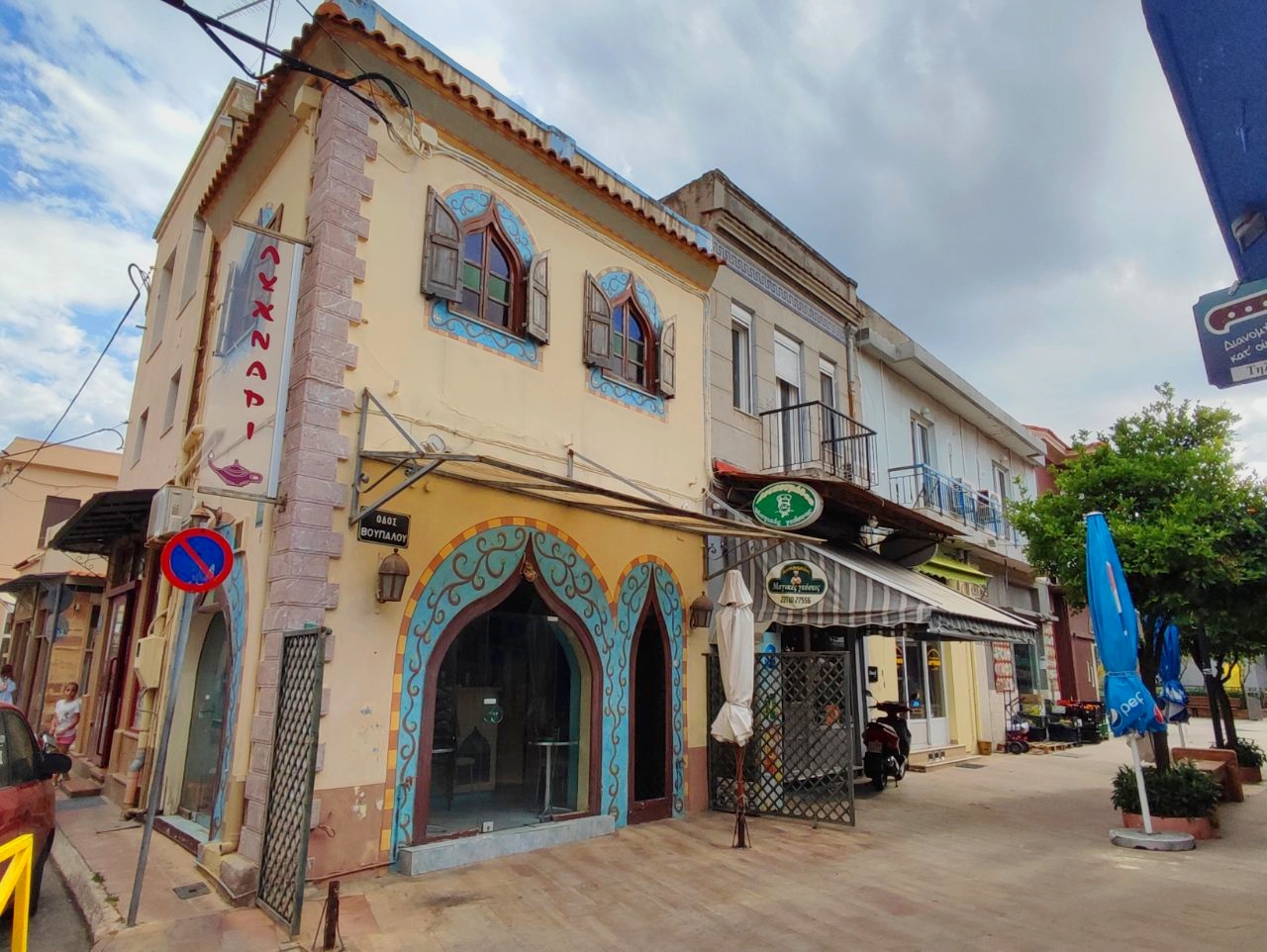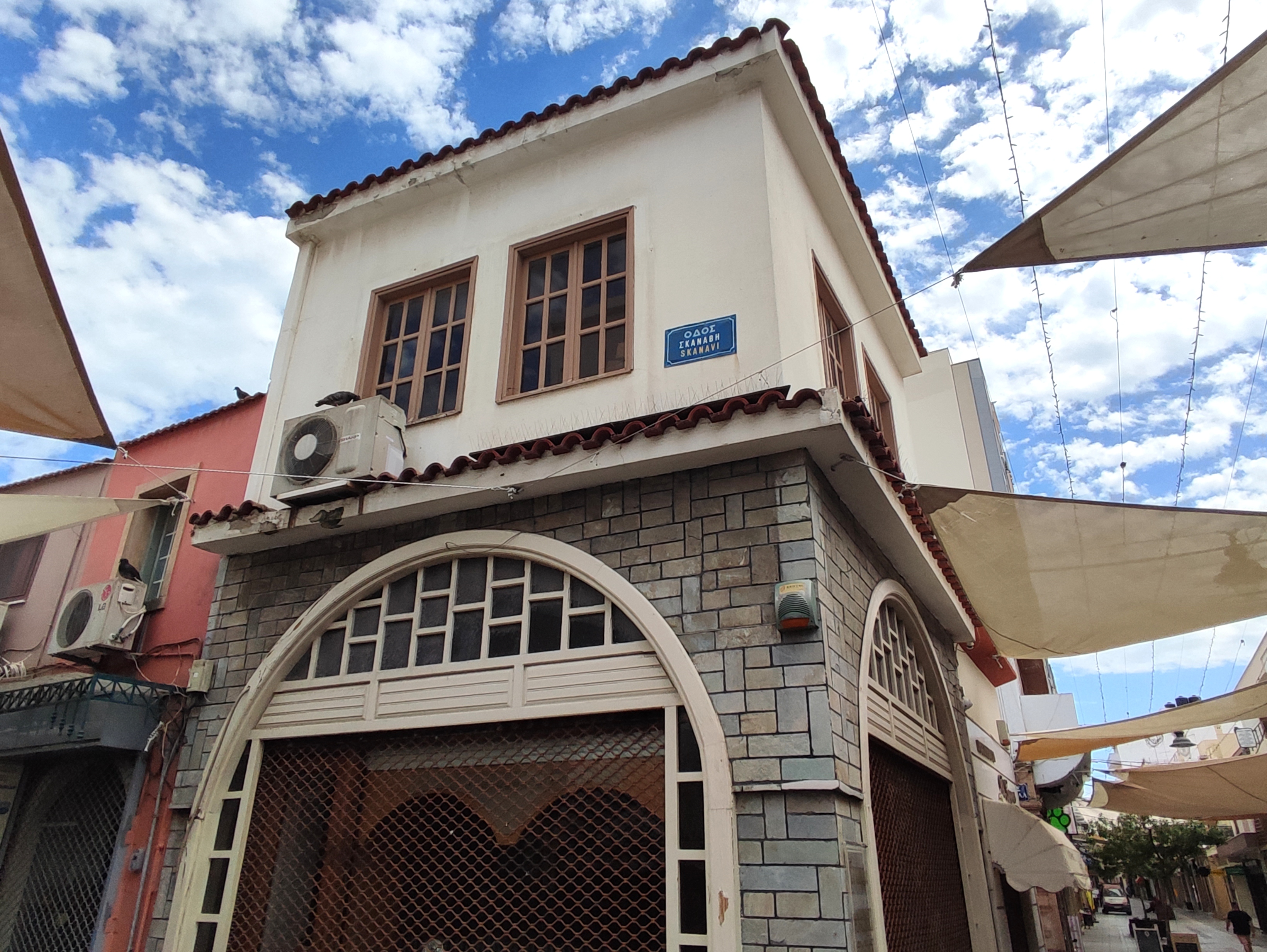 Then I met an exotic metal door, bright turquoise. Such was the door on Halytska Street in my native Lviv, against the background of which we did a photo shoot for my daughter Victoria in 2018 ... It was in peaceful Ukraine, as if centuries had passed since then. Will I ever be able to walk the streets of my hometown again without being startled by the sound of a siren ... And for now I am wandering in the corners of my memory, as in those wonderful cozy streets of Chios.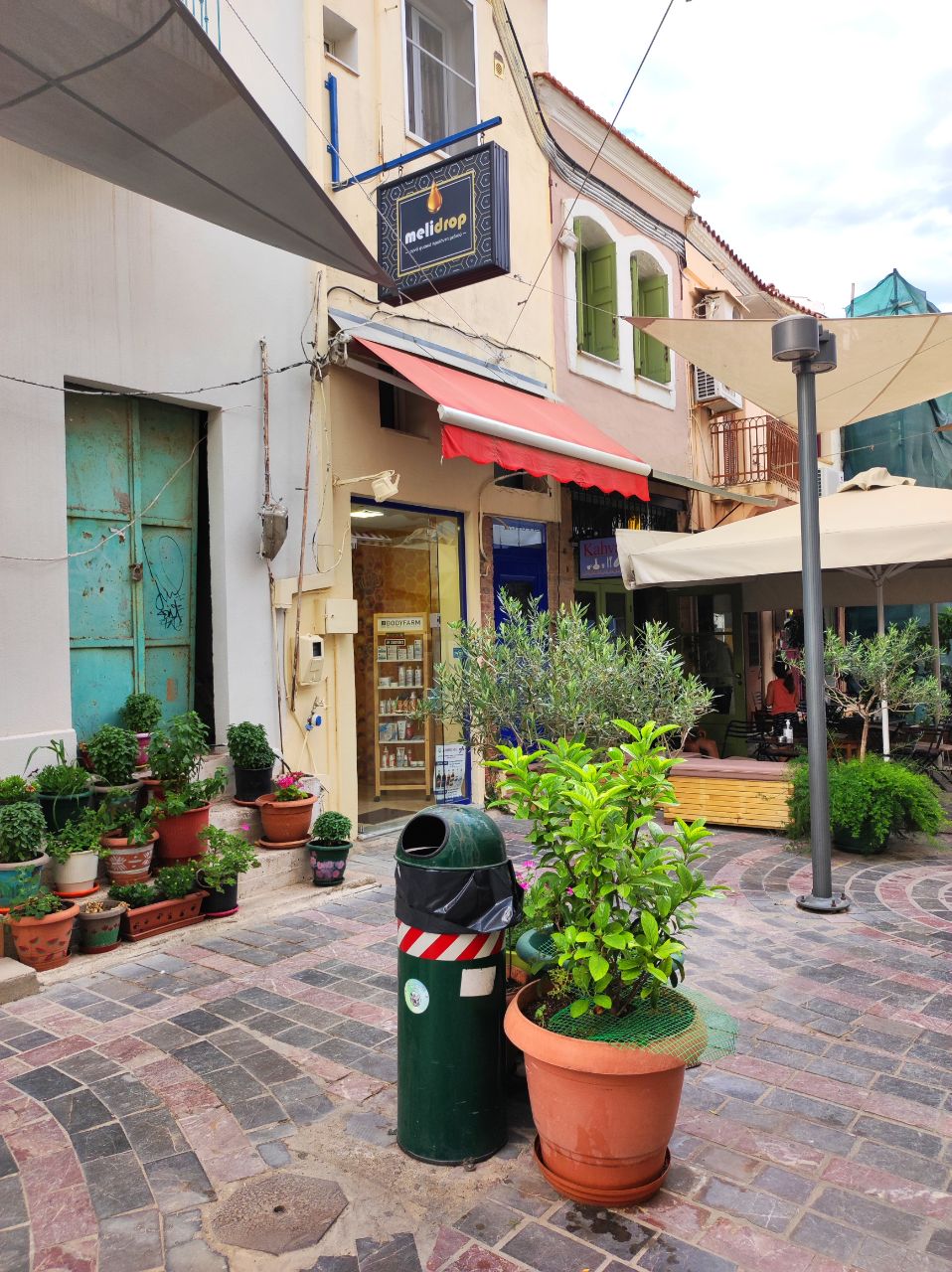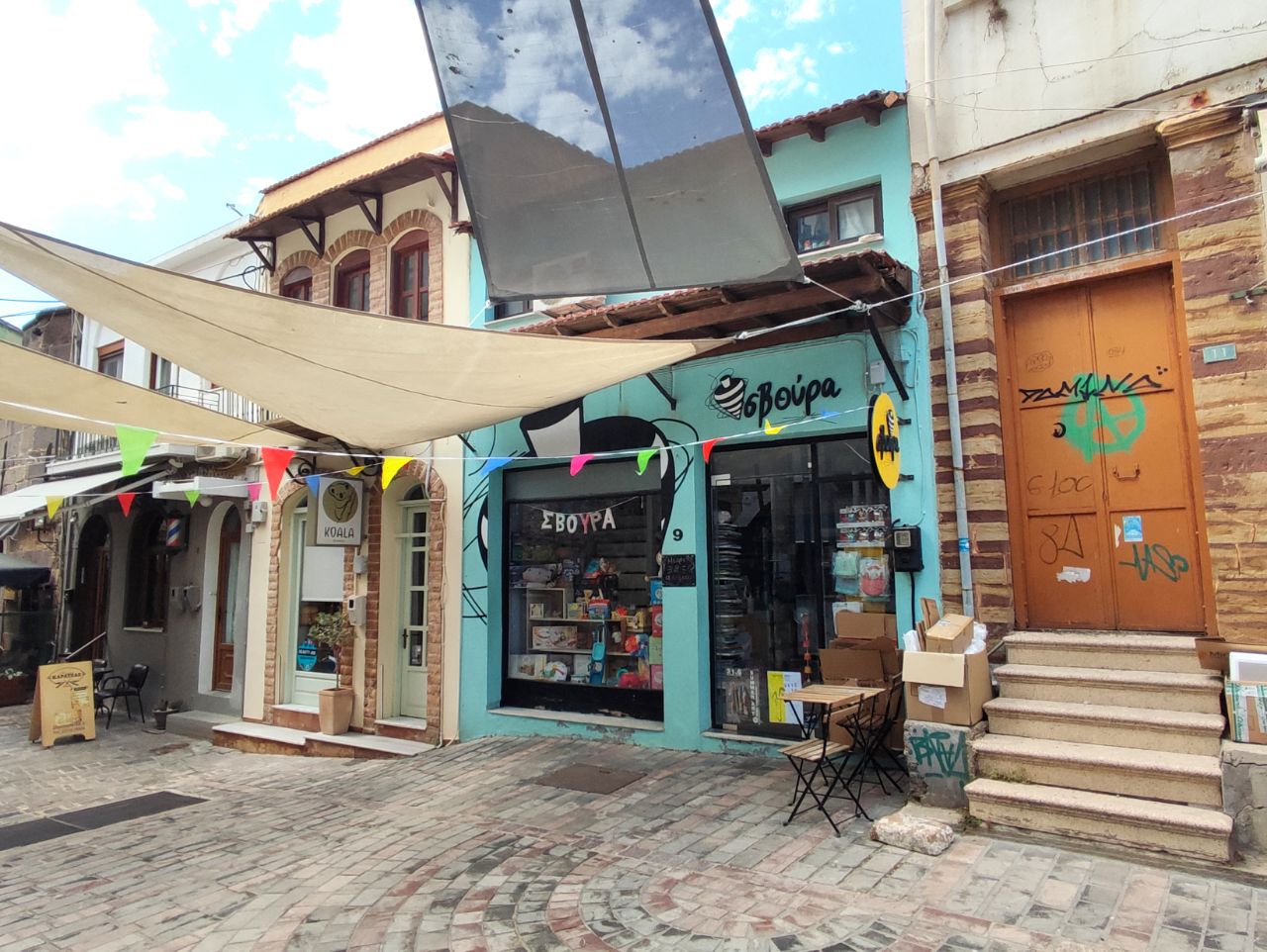 Clay pots with flowers, green windows framed in white, a blue wall ... I stopped in a small cozy square and walked, enjoying every element of this exotic little ancient area of ​​Chios. There was another house that caught my attention: with orange windows, which had a pharmacy. I guessed it, because reading in Greek is a bit like the Ukrainian language. And a few steps leading to the front door of the house - a characteristic element of Greek architecture.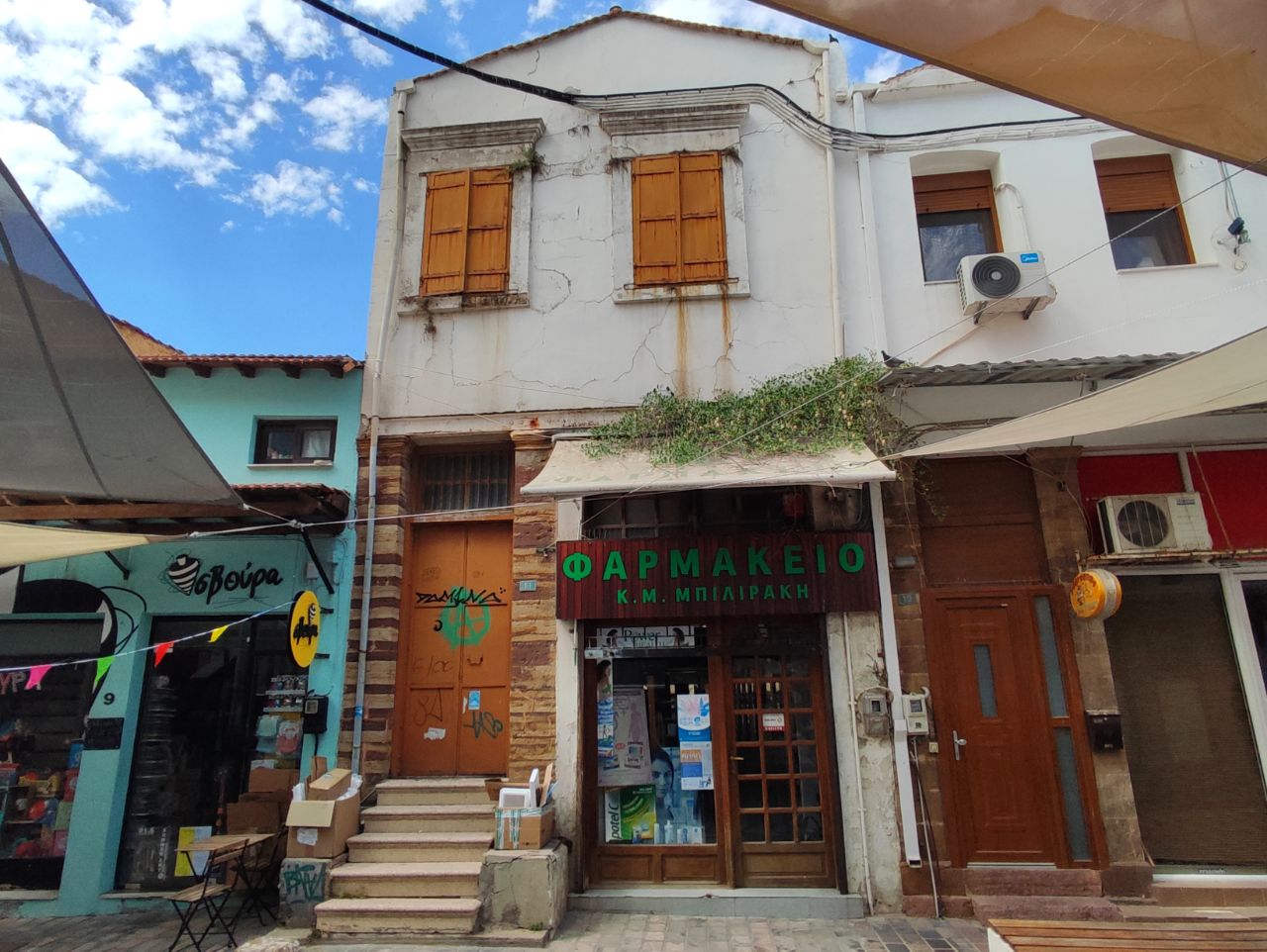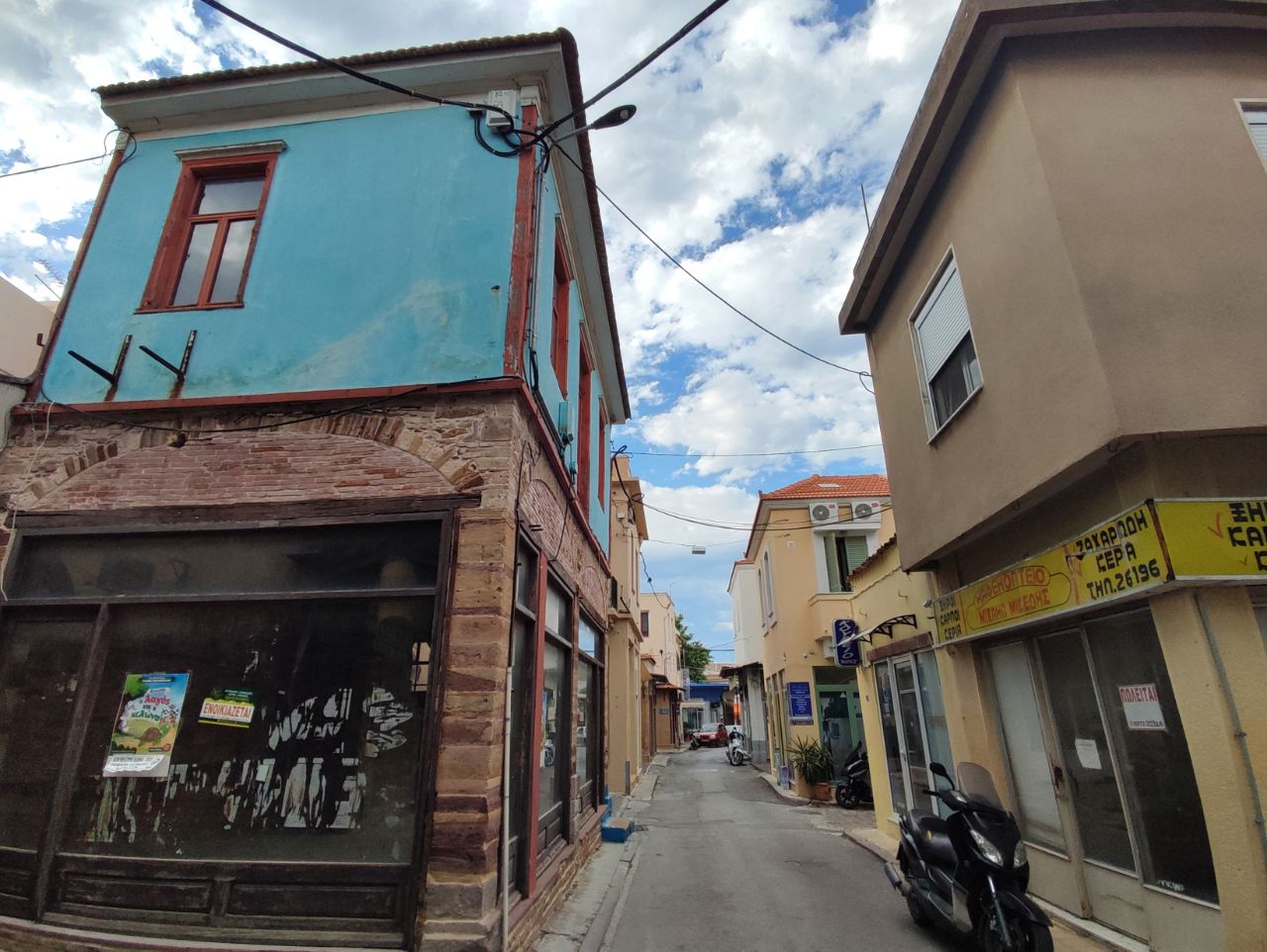 Next was the house, the second floor of which was painted blue and the windows were almost red. Very good combination. How beautiful this Greek woman with a small backpack looks! Houses and people are my inspiration for photography :)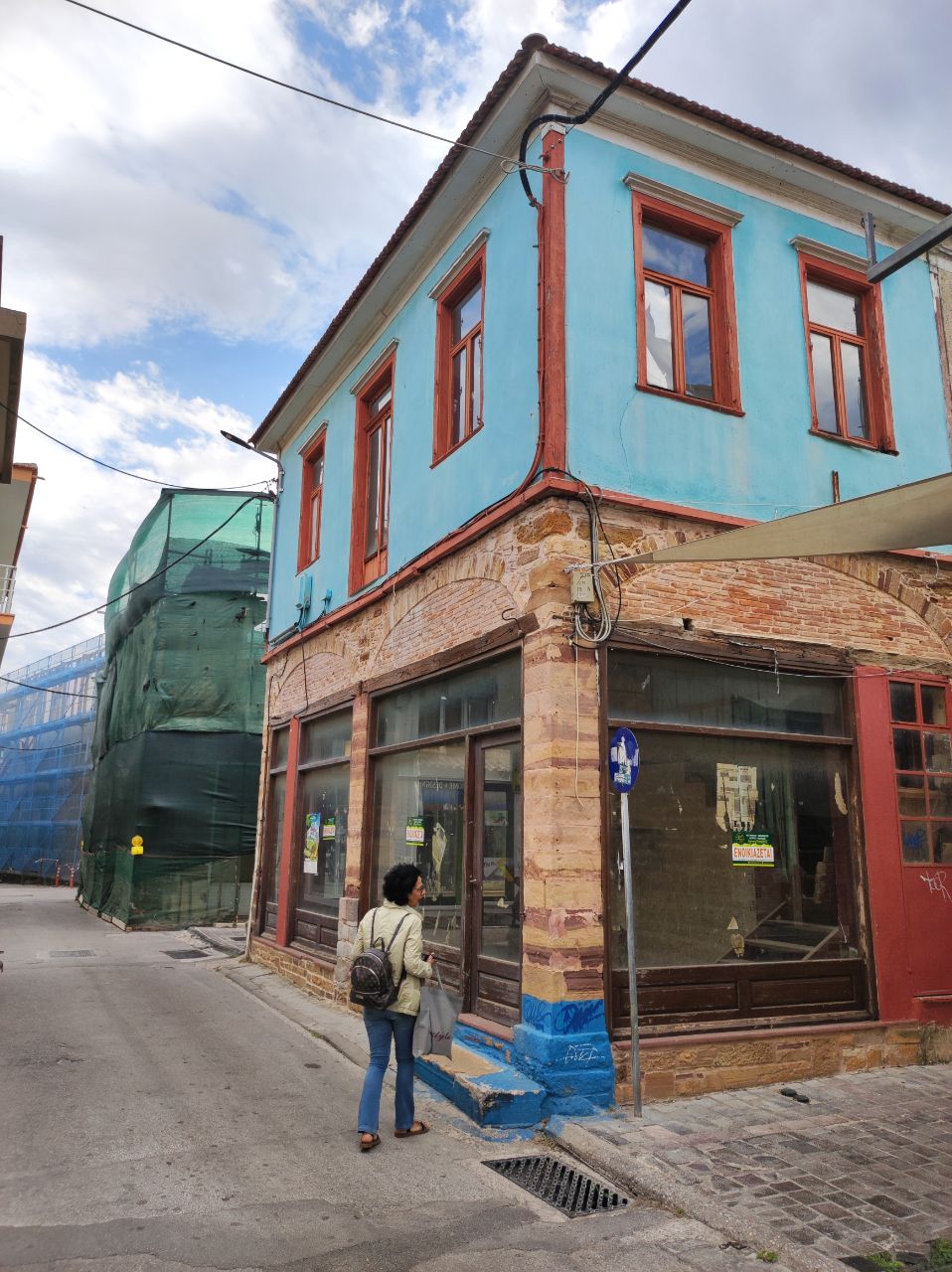 There were also houses made of exotic bricks for me, of different sizes and colors, not painted at all, with characteristic balconies, which hung like a separate annex on the second floor. And also the gates to the houses were made of brick ornaments in the form of an arch!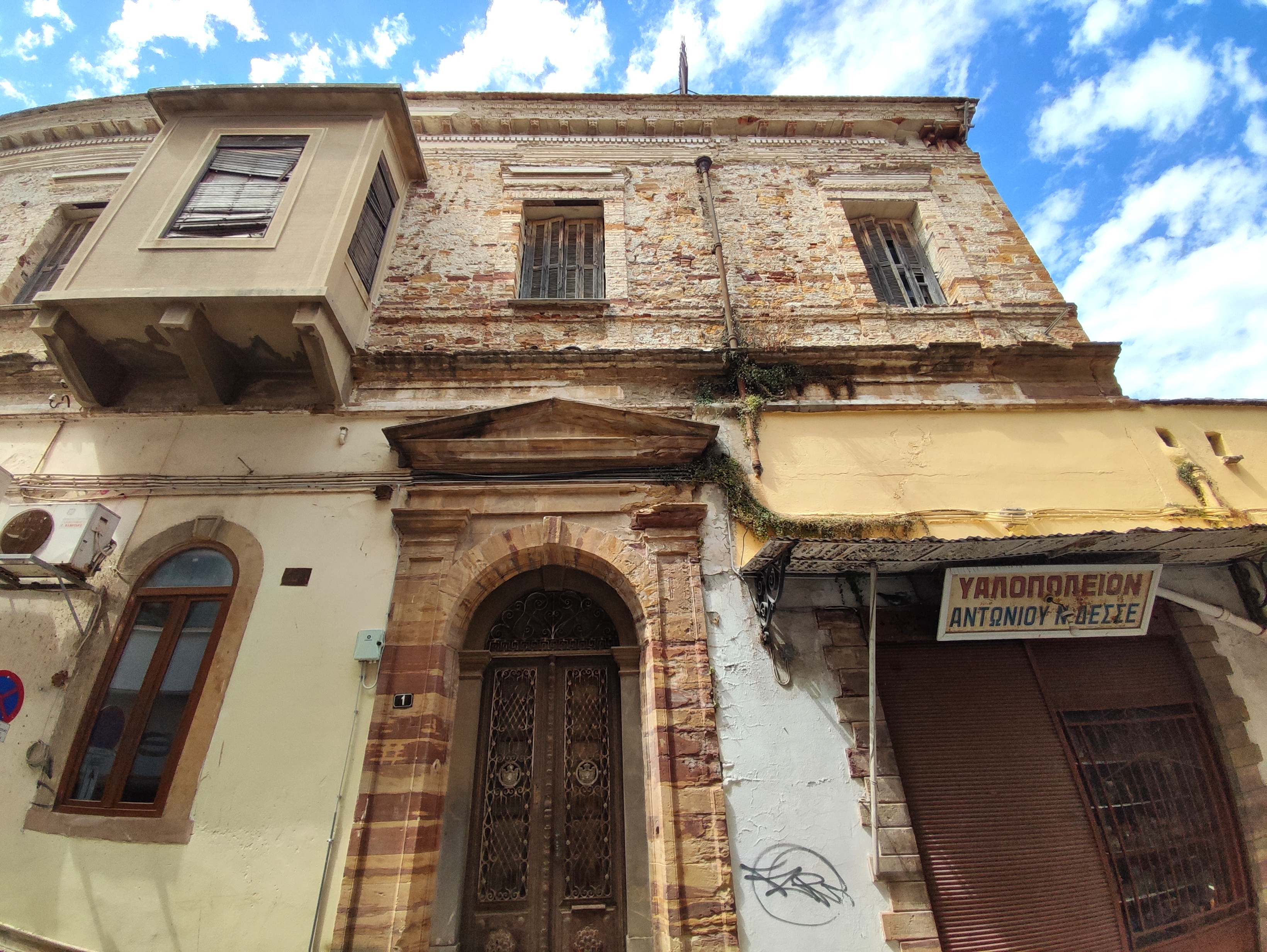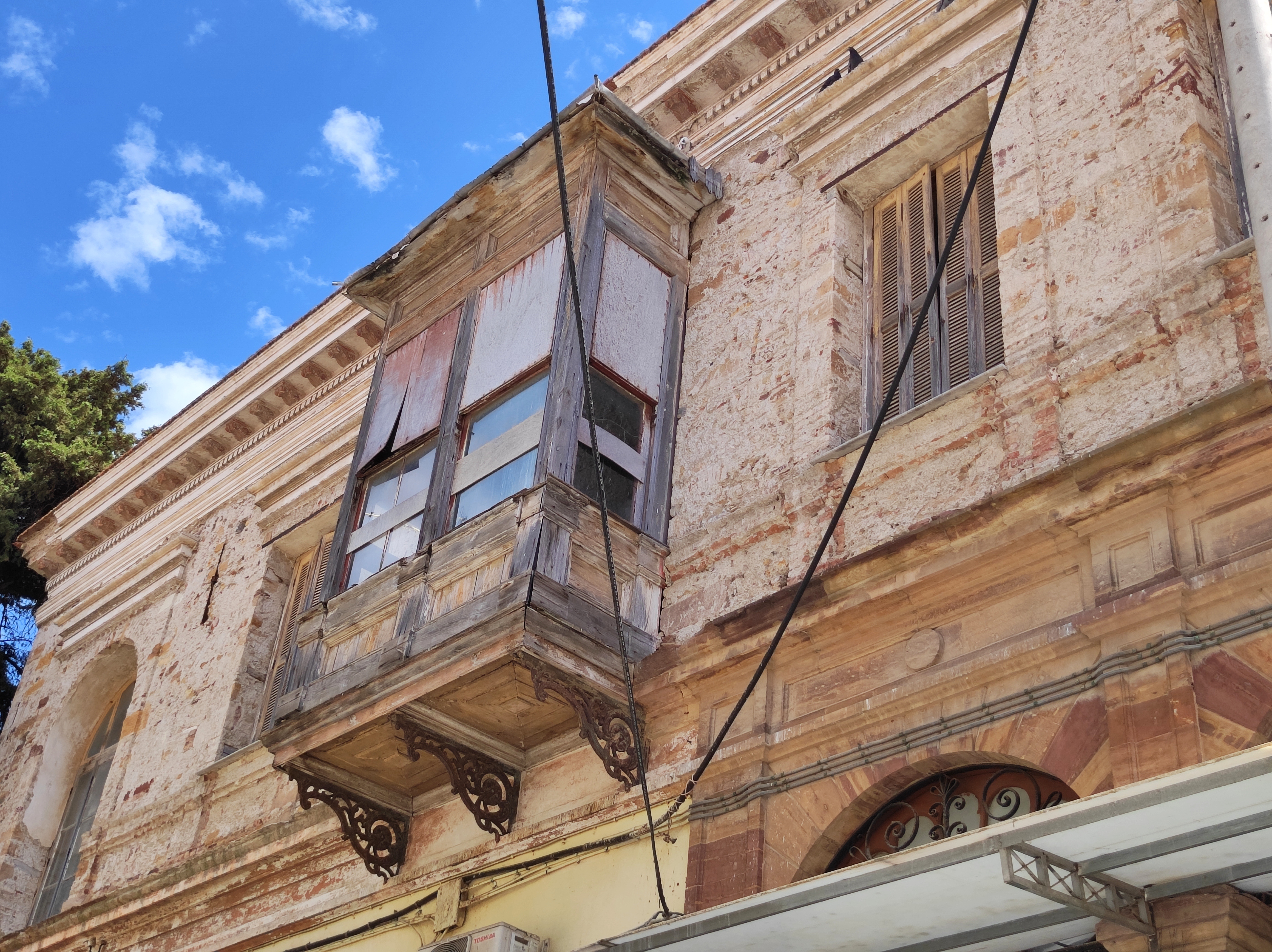 So walking, we came to the chapel Saint Nicholas again. And I made a little video where you can take a walk with me to feel the spirit of this city in dynamics.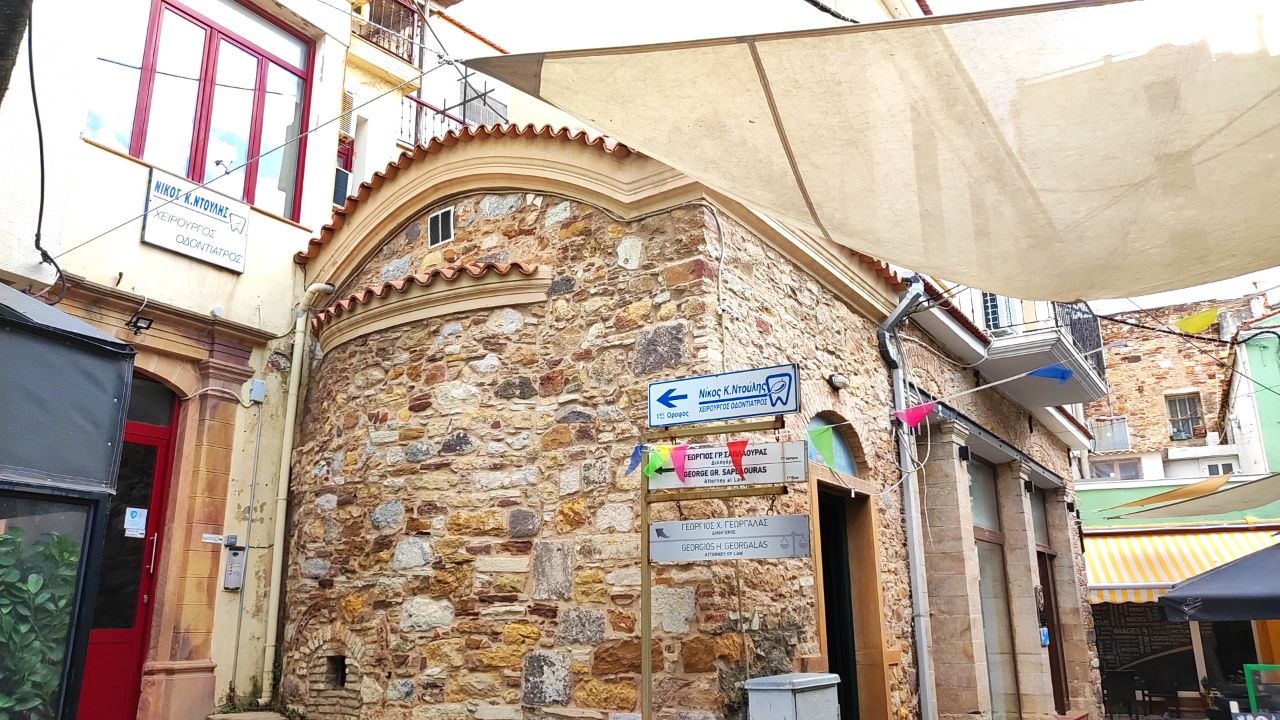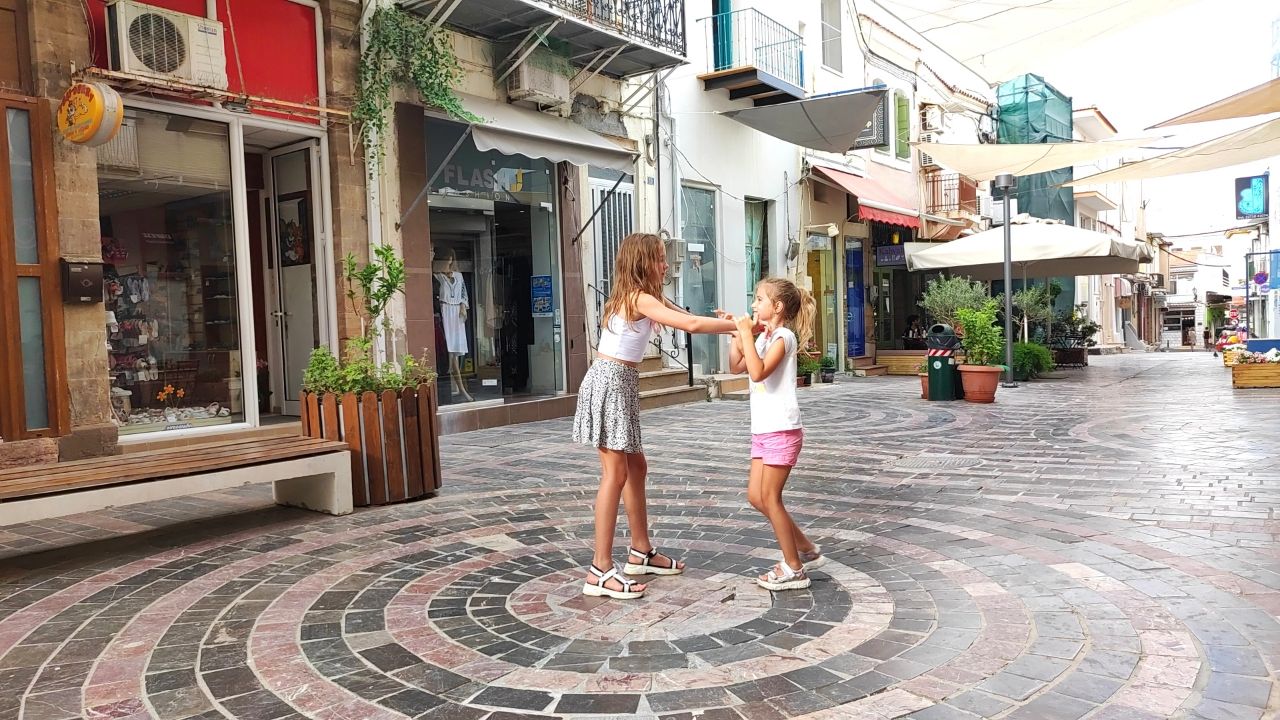 A few more shots of my fascinating walk through the streets of Chios, which do not require much description. Just enjoy the amazing elements of architecture: doors, windows with colorful shutters, stairs in front of doors of different configurations and colors, which create a unique face of this ancient port city Chios.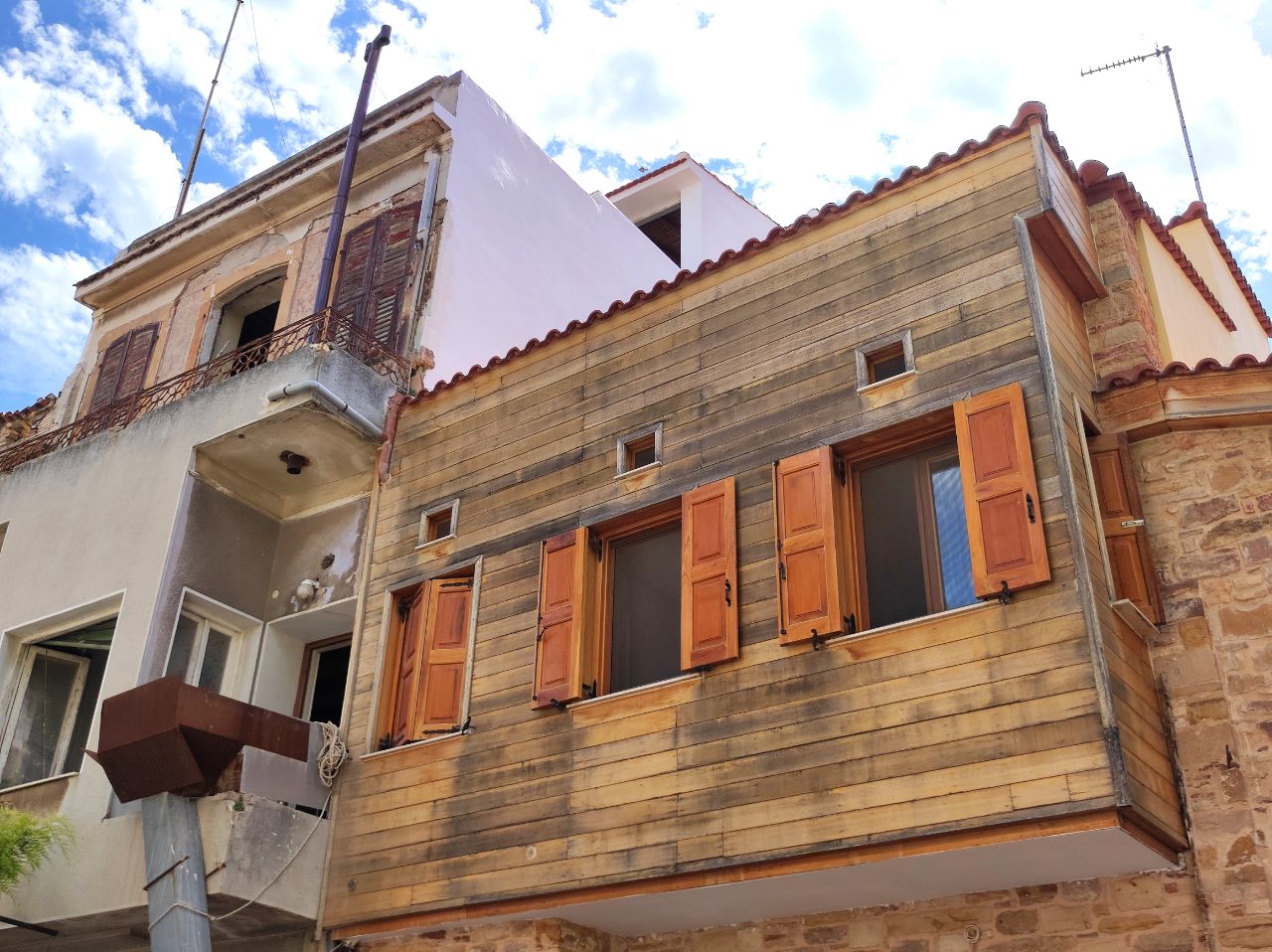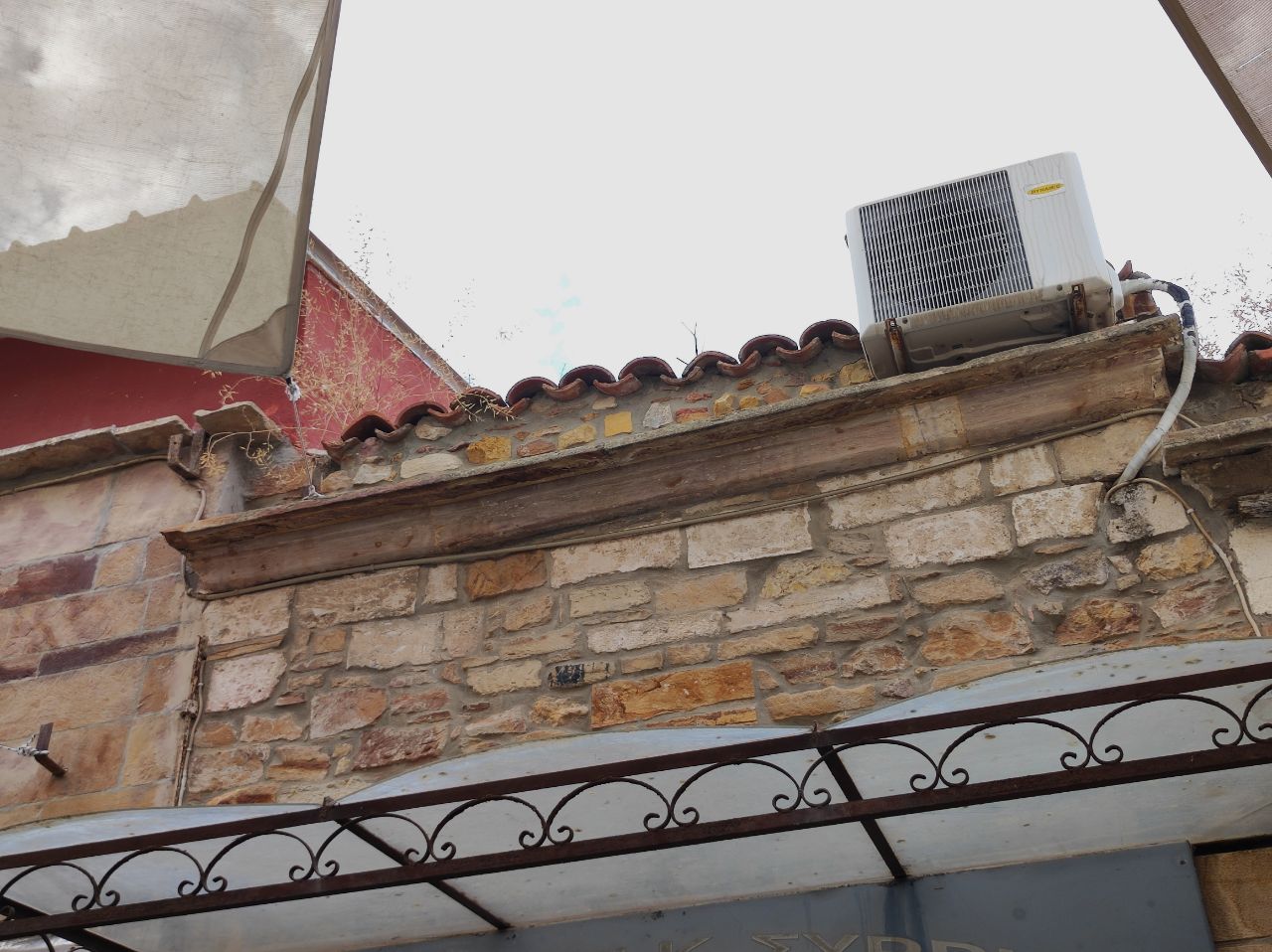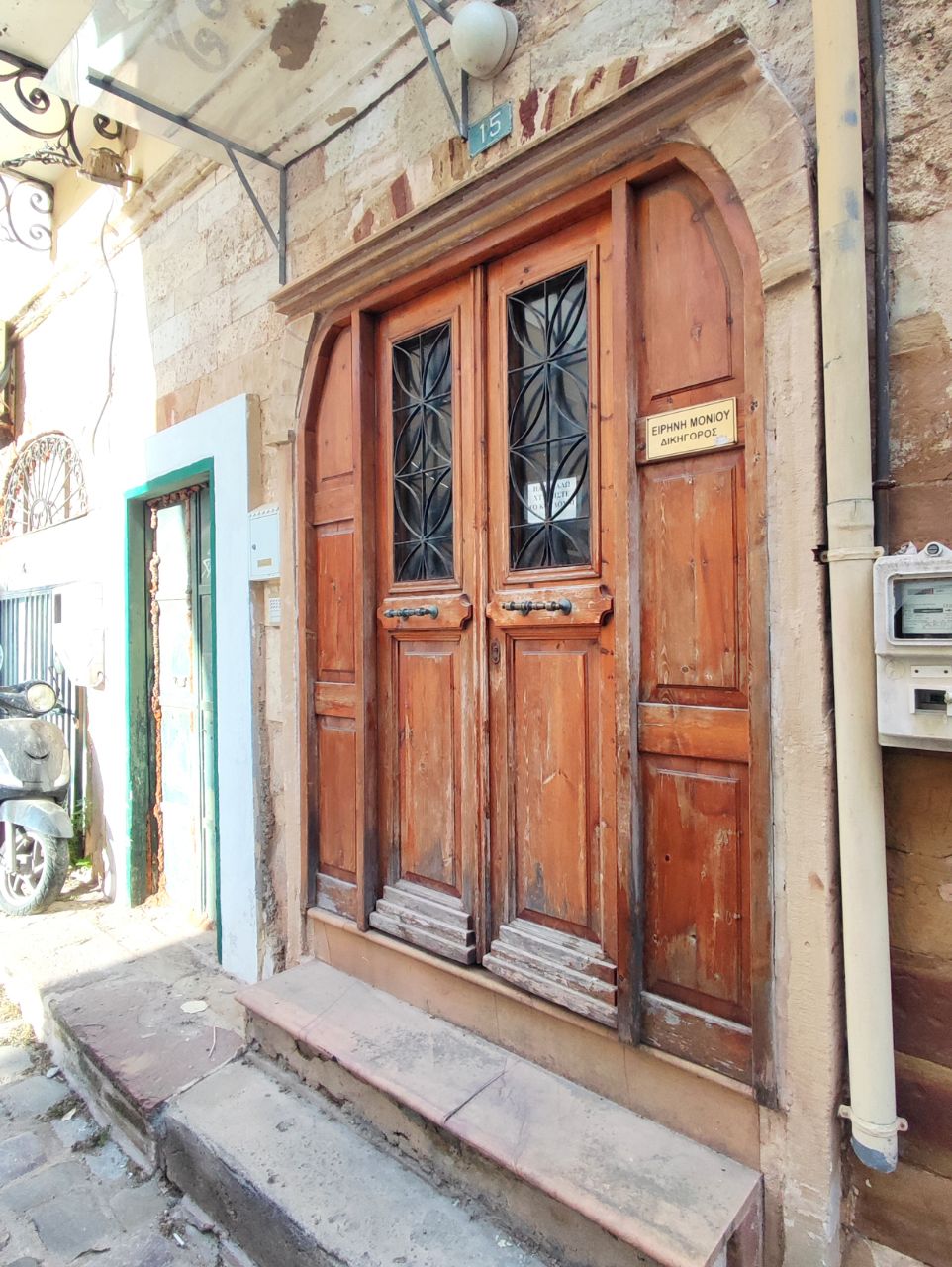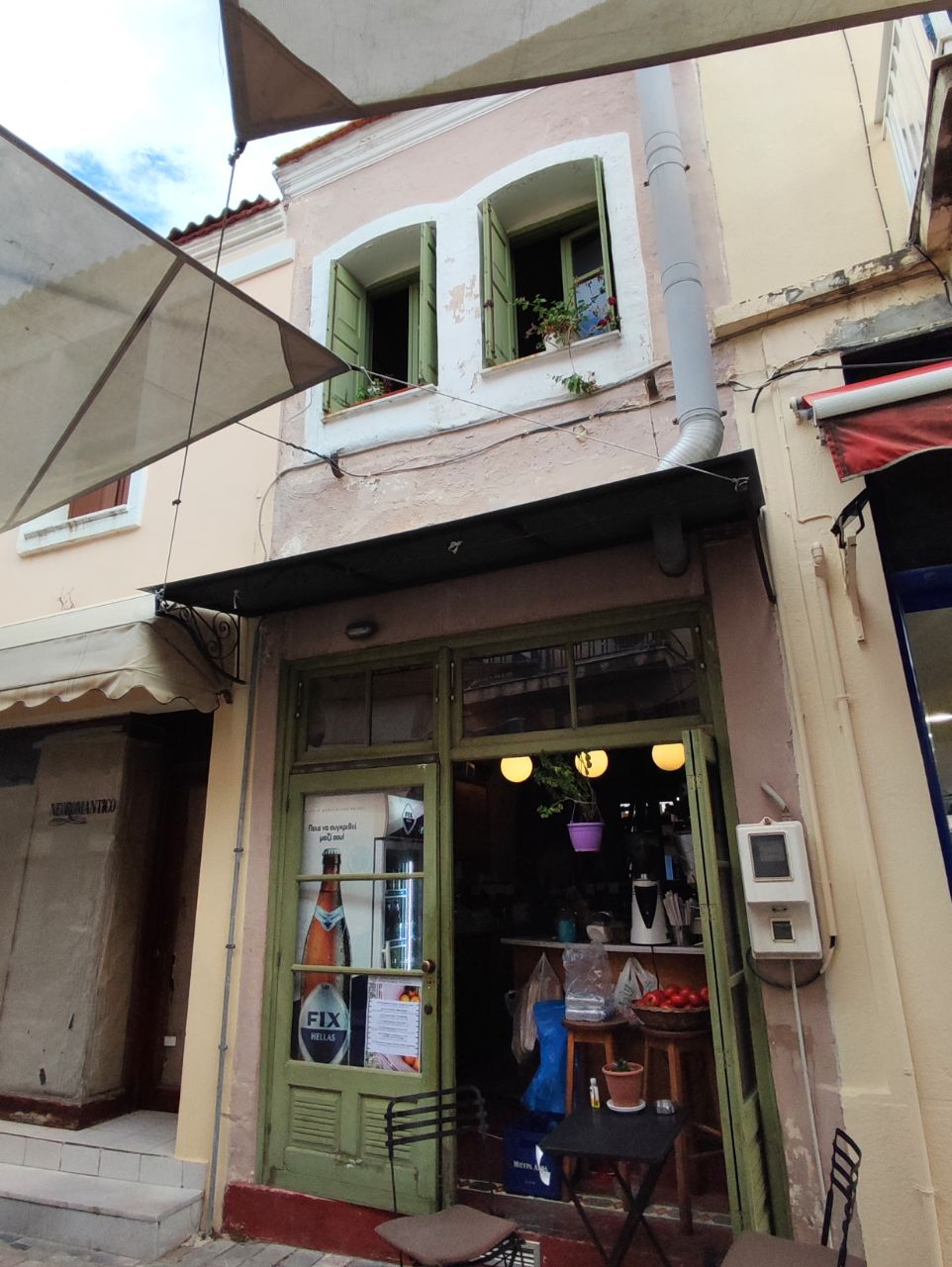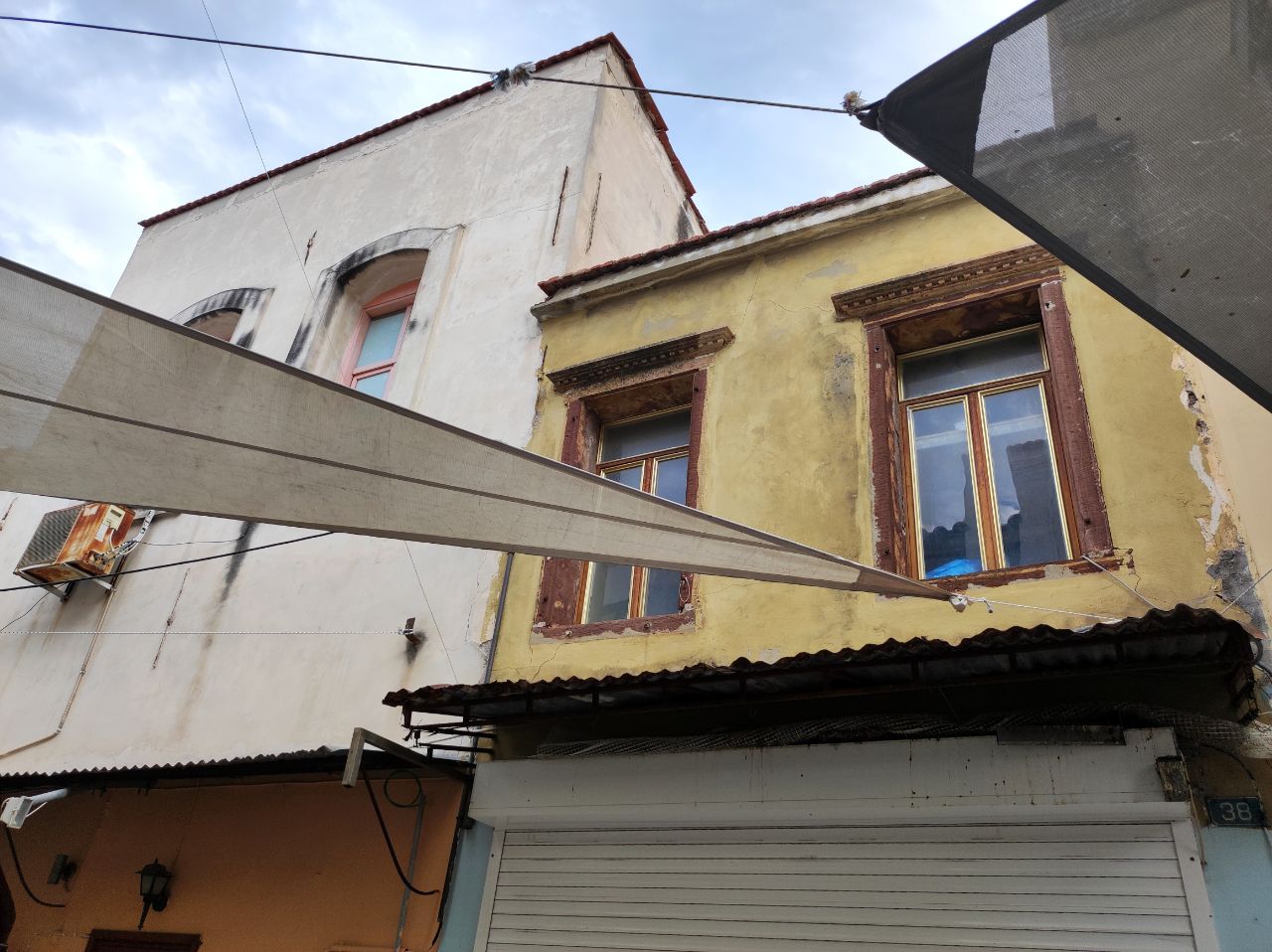 Walking on, I came across a very narrow street and again remembered my native Lviv. I often wrote articles using the words: narrow streets of Lviv :) But the street here was so narrow that I do not remember such narrow ones in Lviv!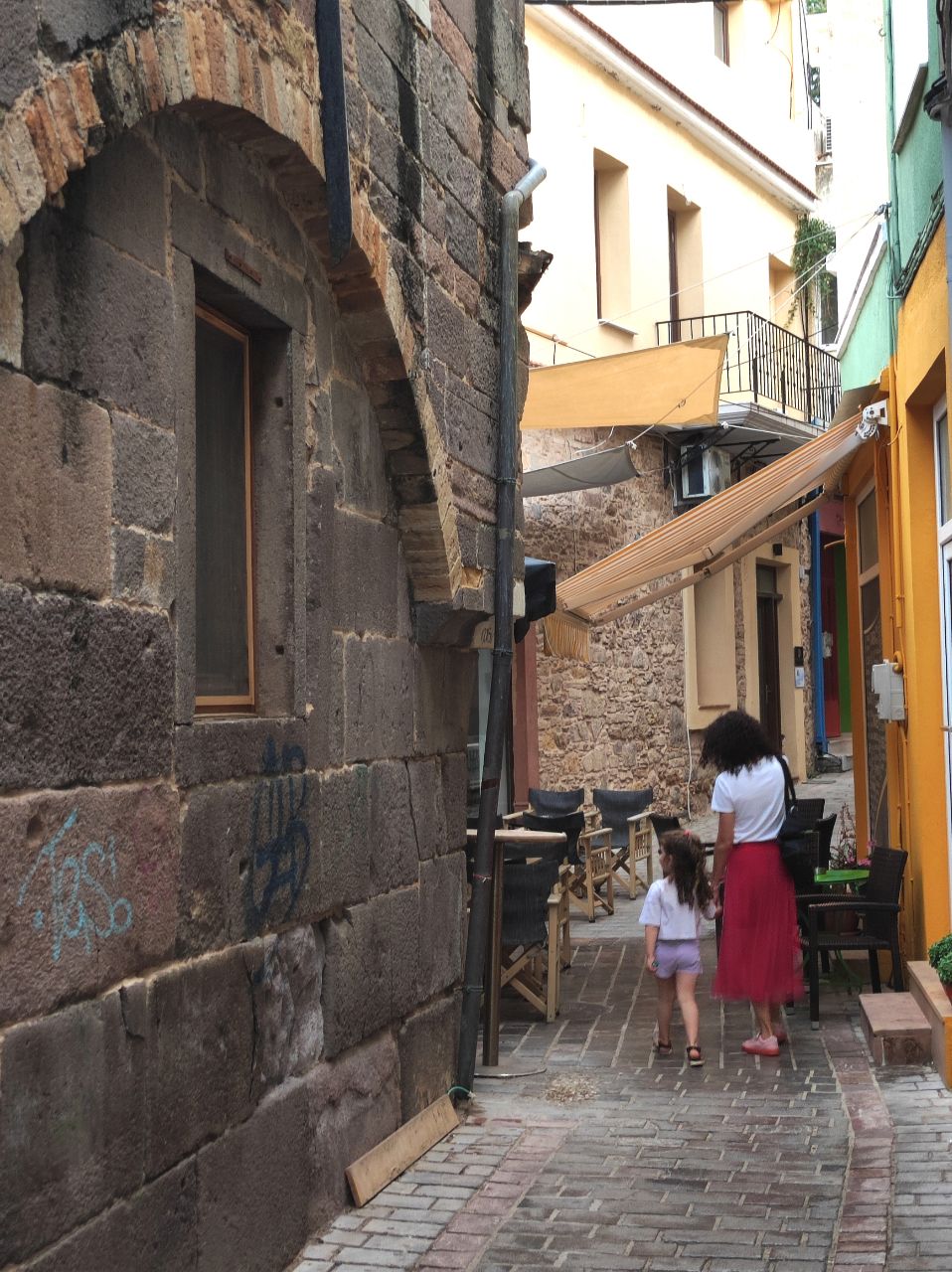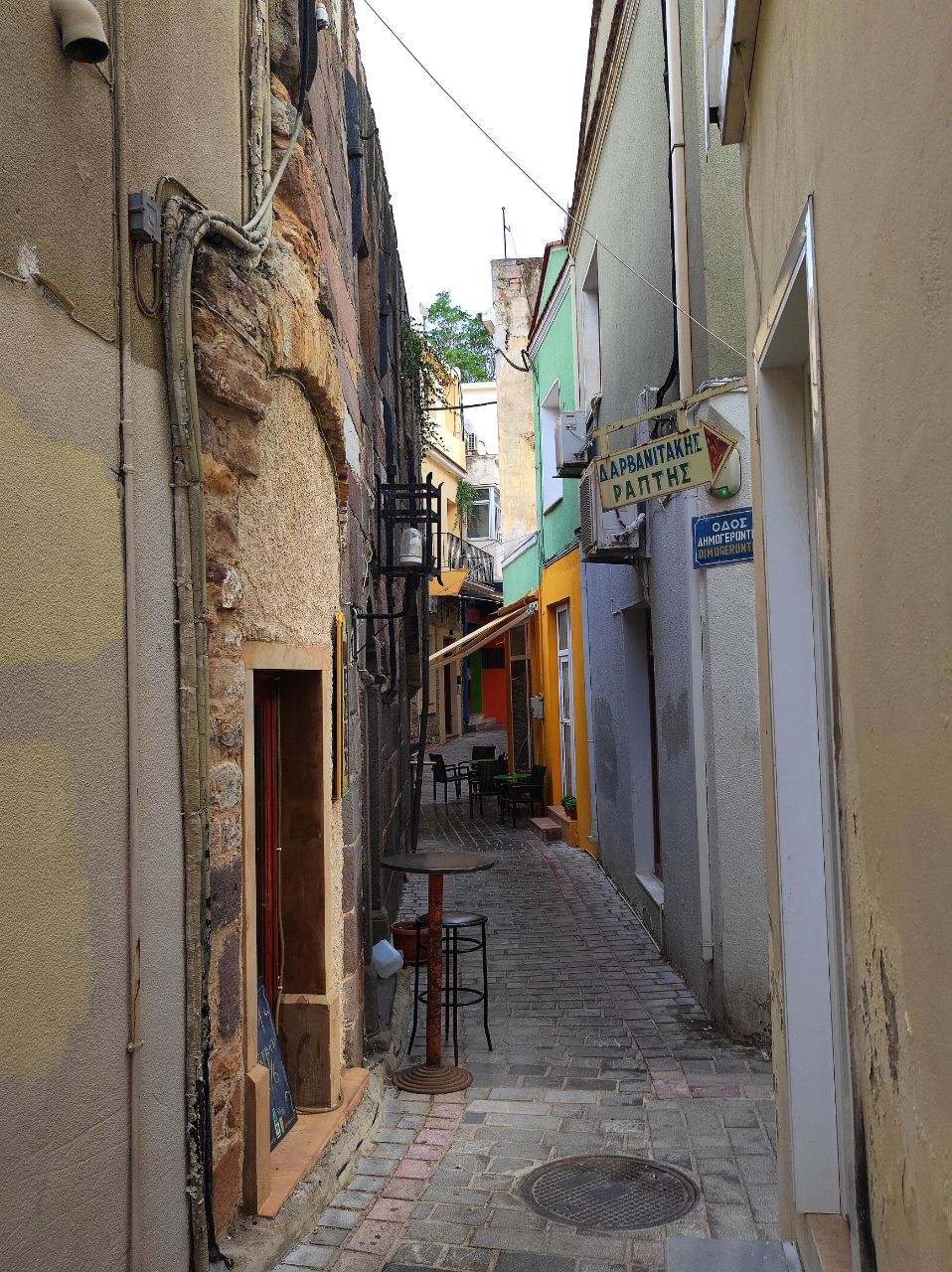 A woman with a child came in, and I followed them. You can see how narrow it is. Do you also like to walk through such mazes?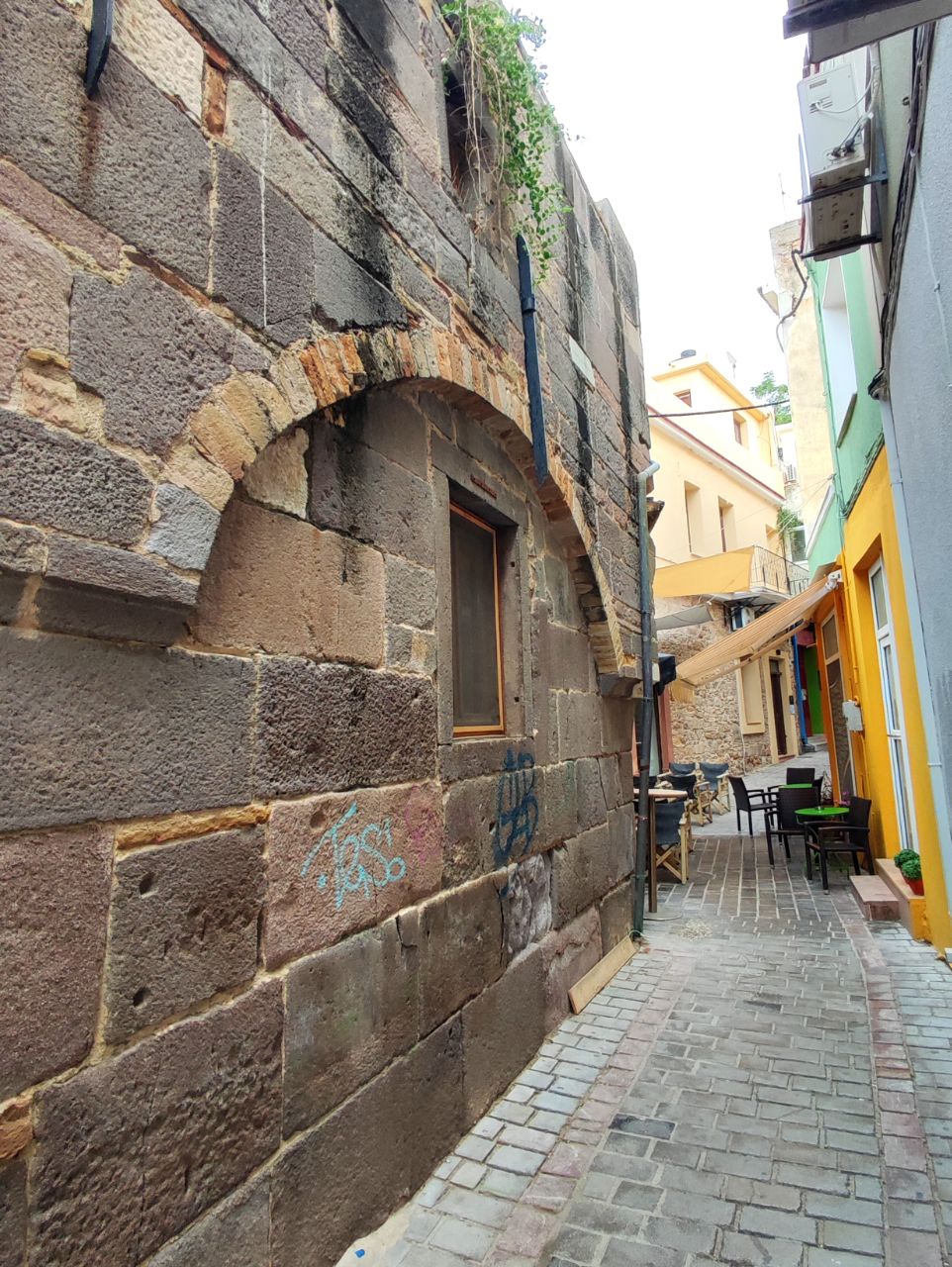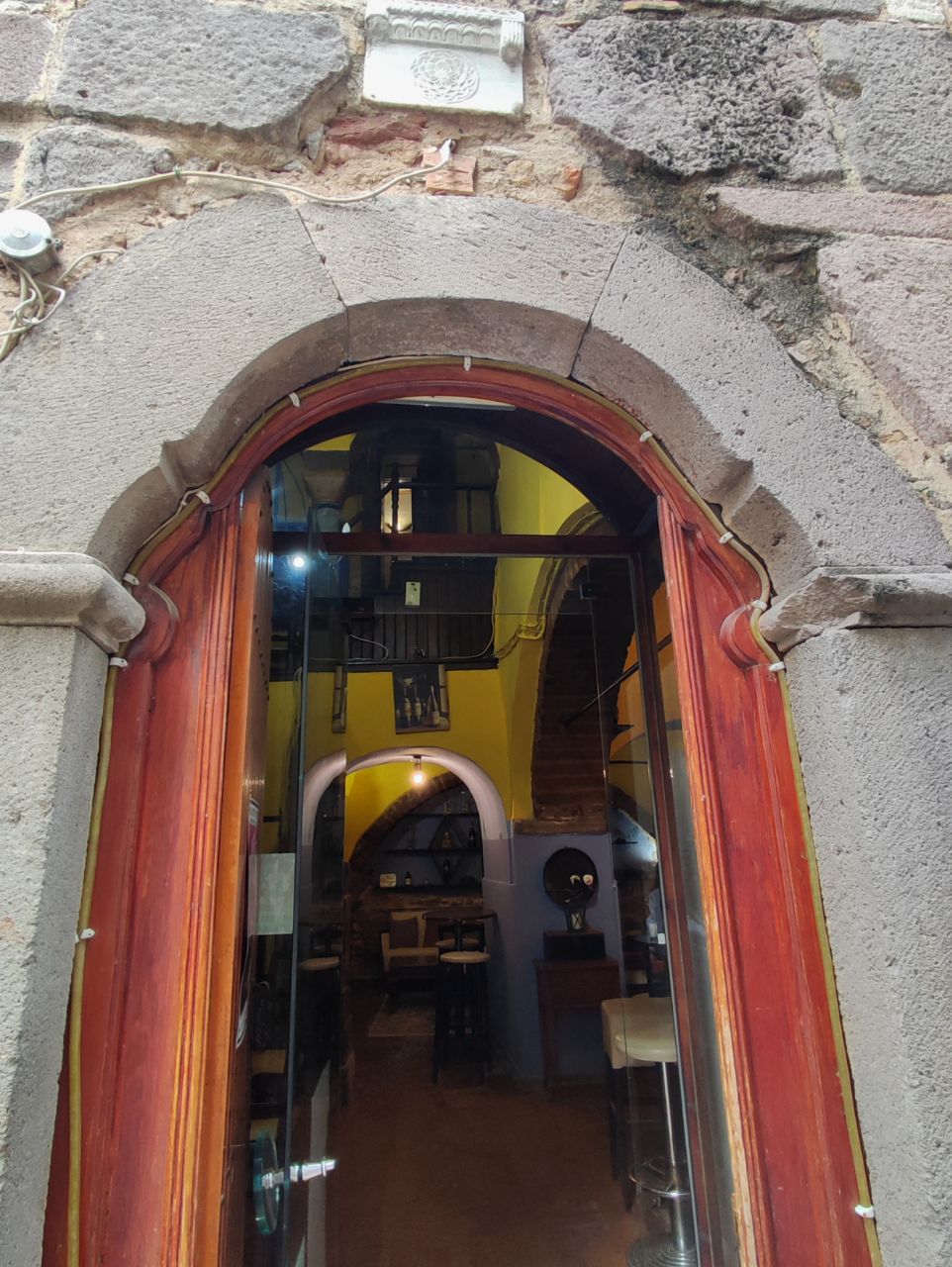 There was a cafe in this lane and I went in to take a picture of the design! Again, brick arches and bright yellow walls :) I would sit here, but time was short, and money too little :)
Prices in Greece were at least twice as high as in Turkey. And my journey is unknown how long it will last!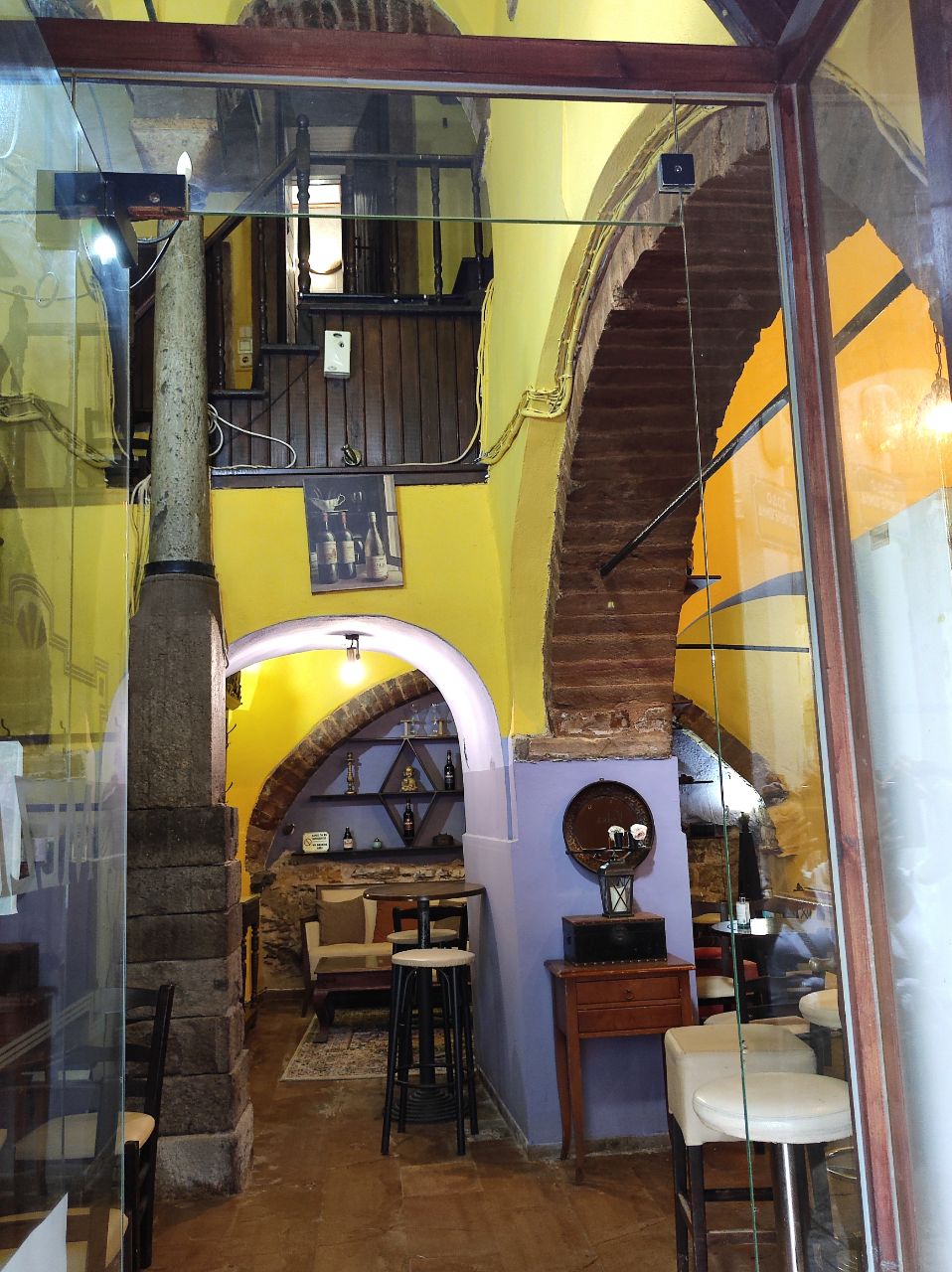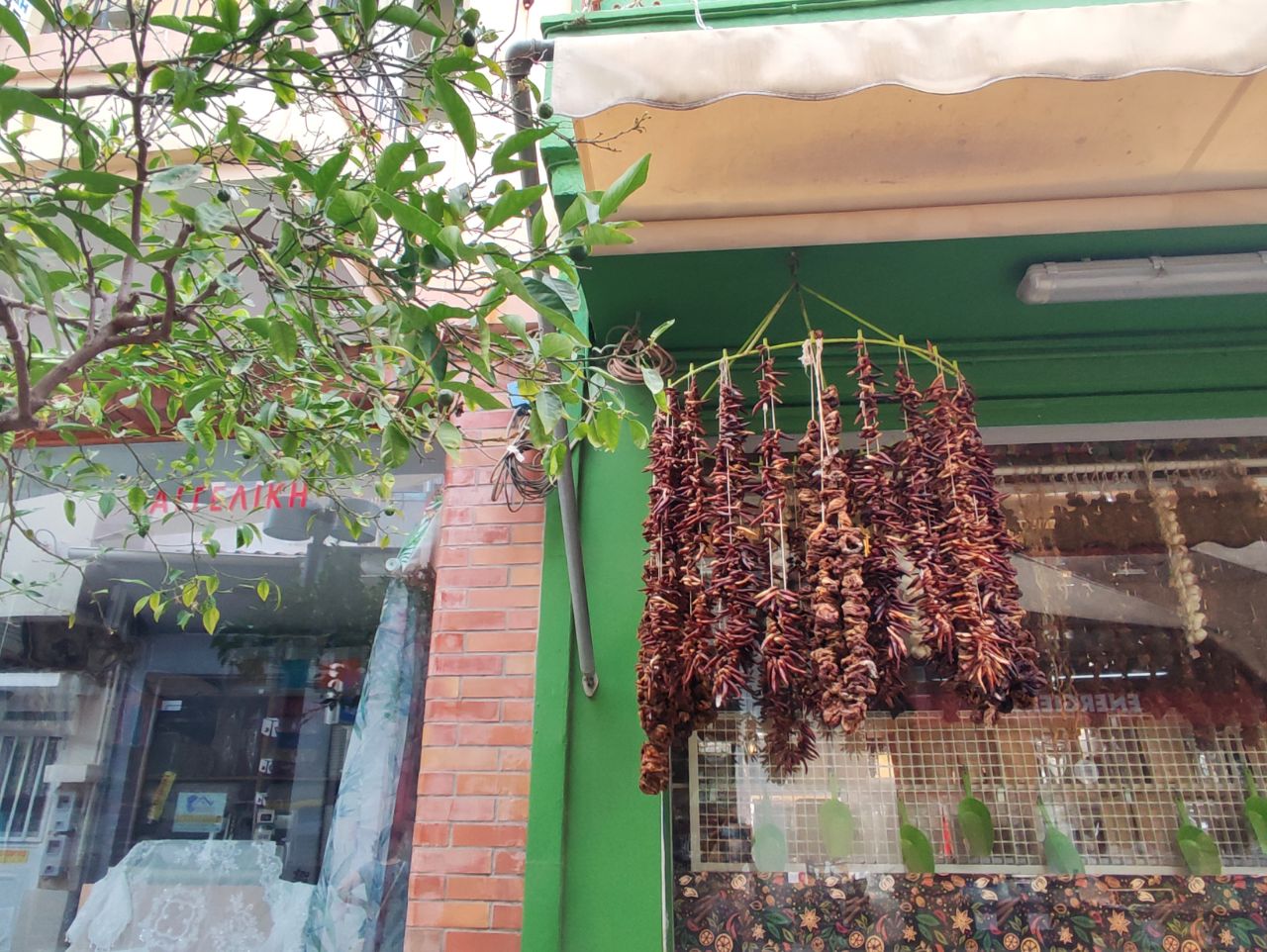 Next are some food still lifes. Dried fruits, a bag of walnuts (wow! I finally visited the homeland of my favorite nuts!) And remembered my Ukraine for the third time! I loved drinking coffee under a walnut tree in my parents' yard in my native village of Rokytne ... Especially in autumn, when the walnut shed its leaves and the coffee was with the aroma of walnut leaves! And my mother was there ... Now my village is alone and my parents are in a better world ...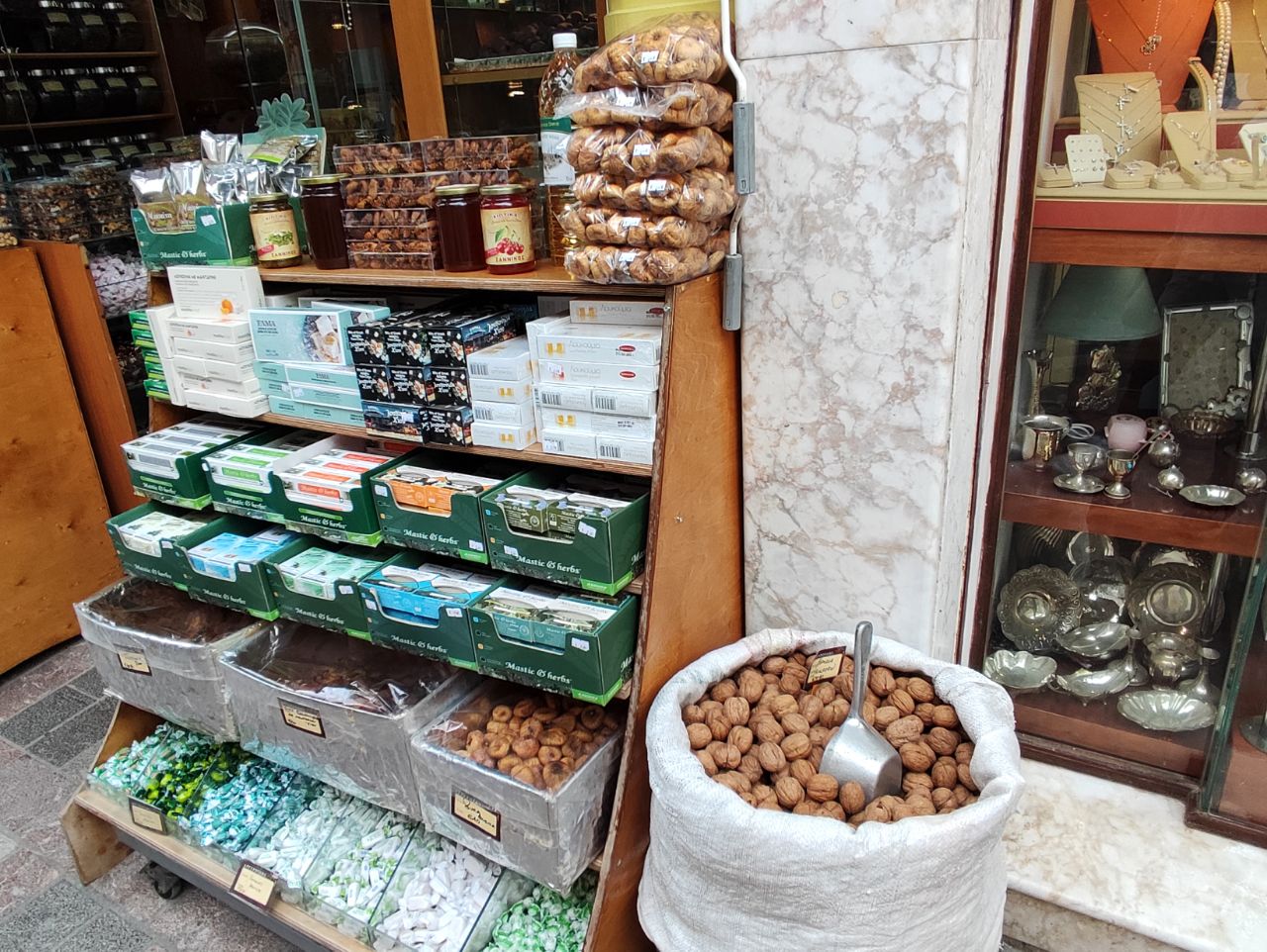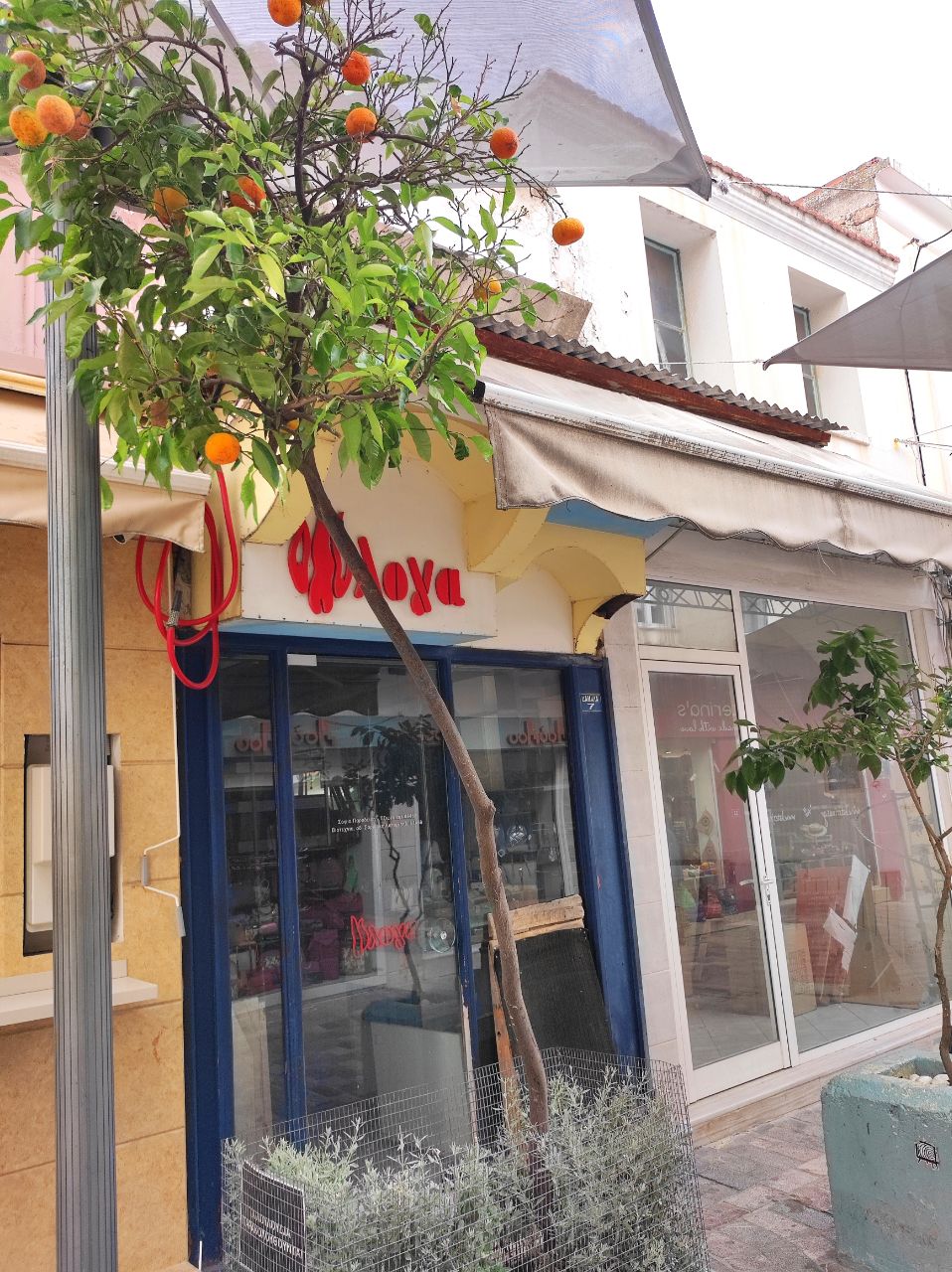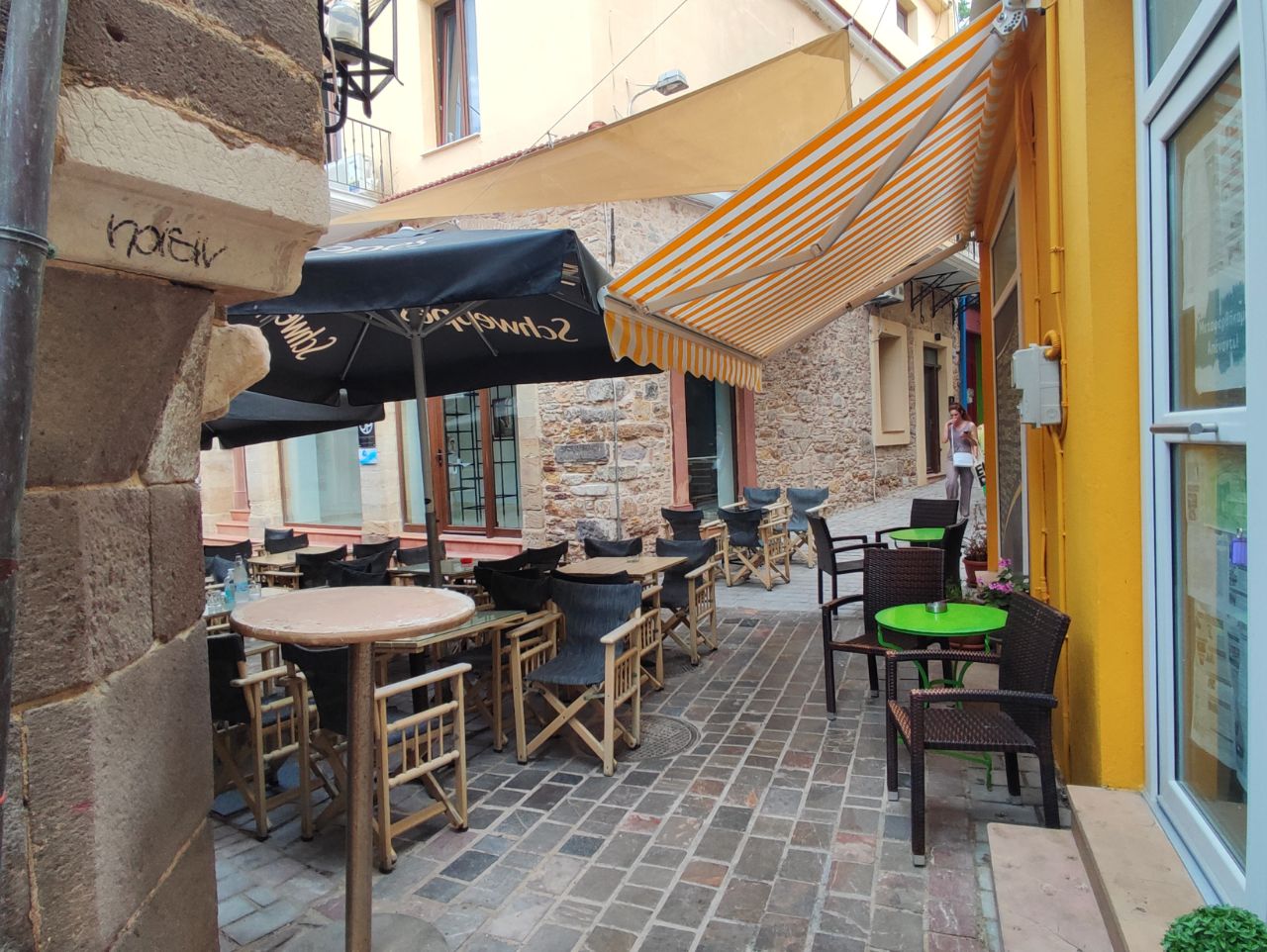 And at the end of our walk Greek coffee in a cozy cafe and acquaintance with the locals! Cute guys are here too, by the way :)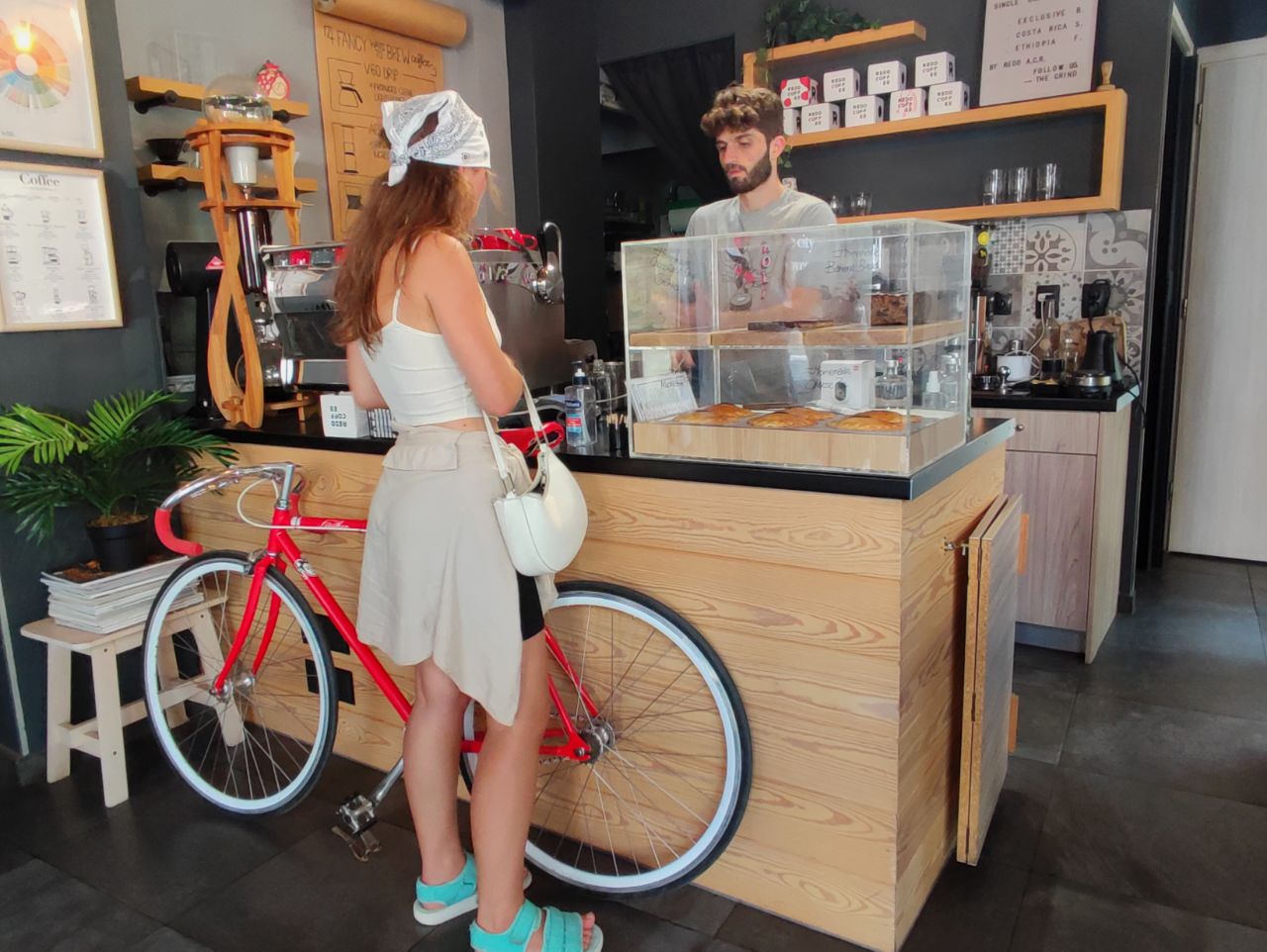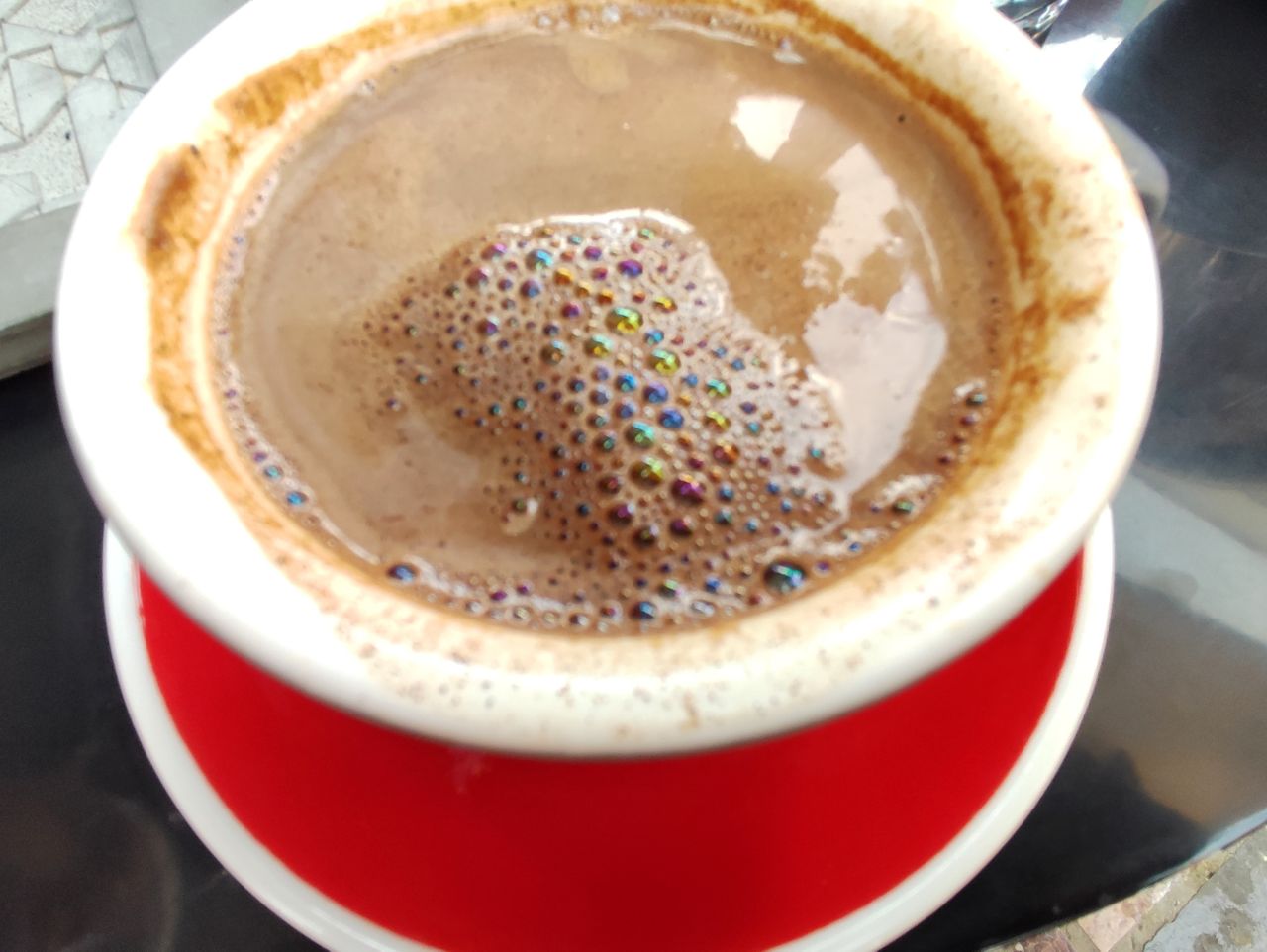 Thank you to the organizers of this wonderful community @aplusd and @storiesoferne for the opportunity to share my architectural discoveries!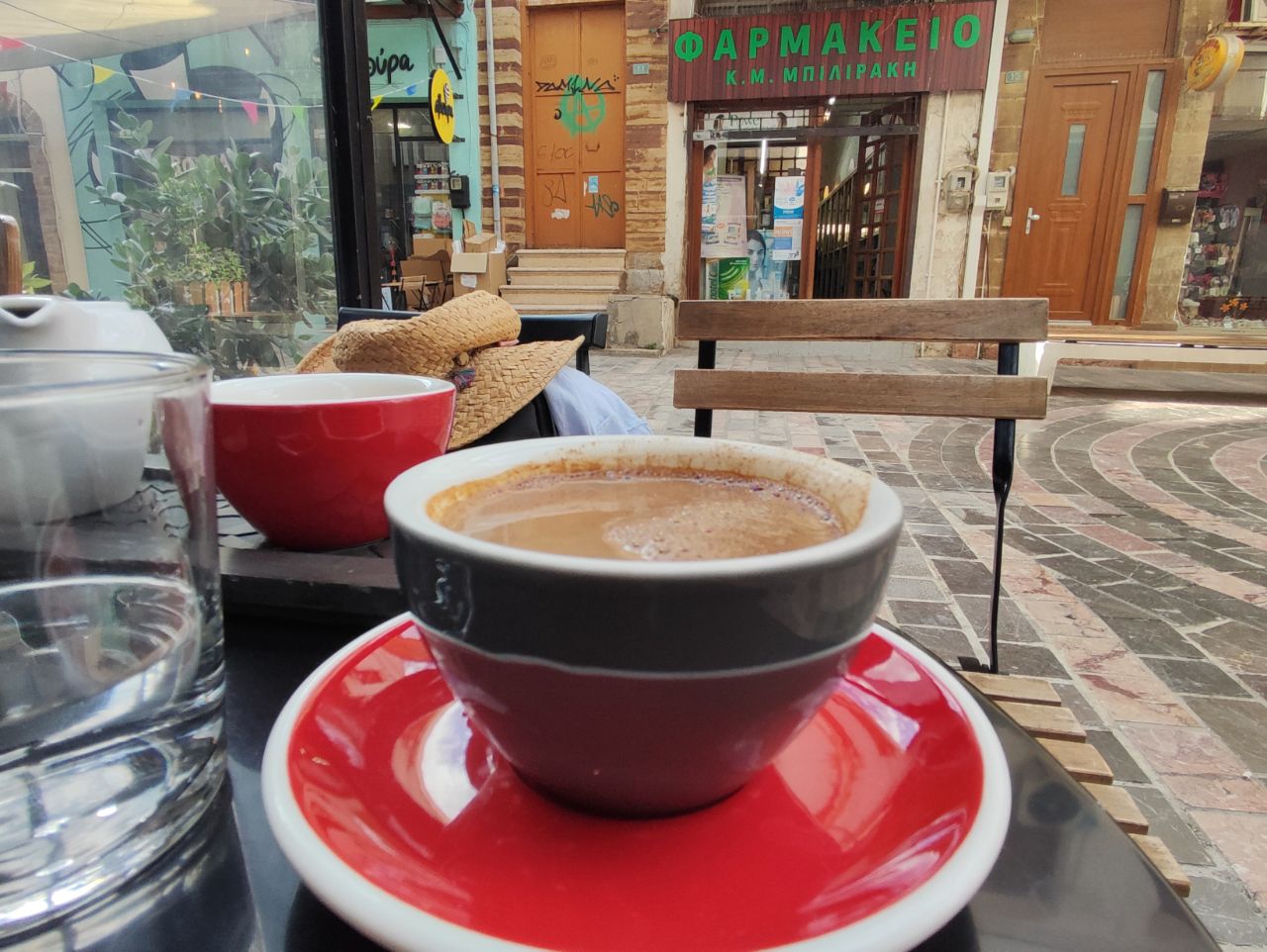 Our #TheLongestTrip continues.
And in a few days I will write about an amazing discovery - an unforgettable part of the island of Chios, where I lived for a week as if on a desert island...
Thank you for your support ❤️