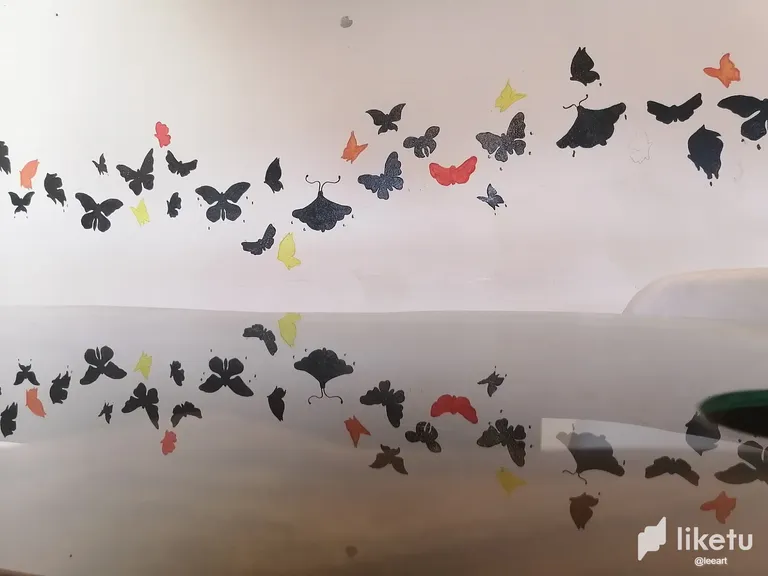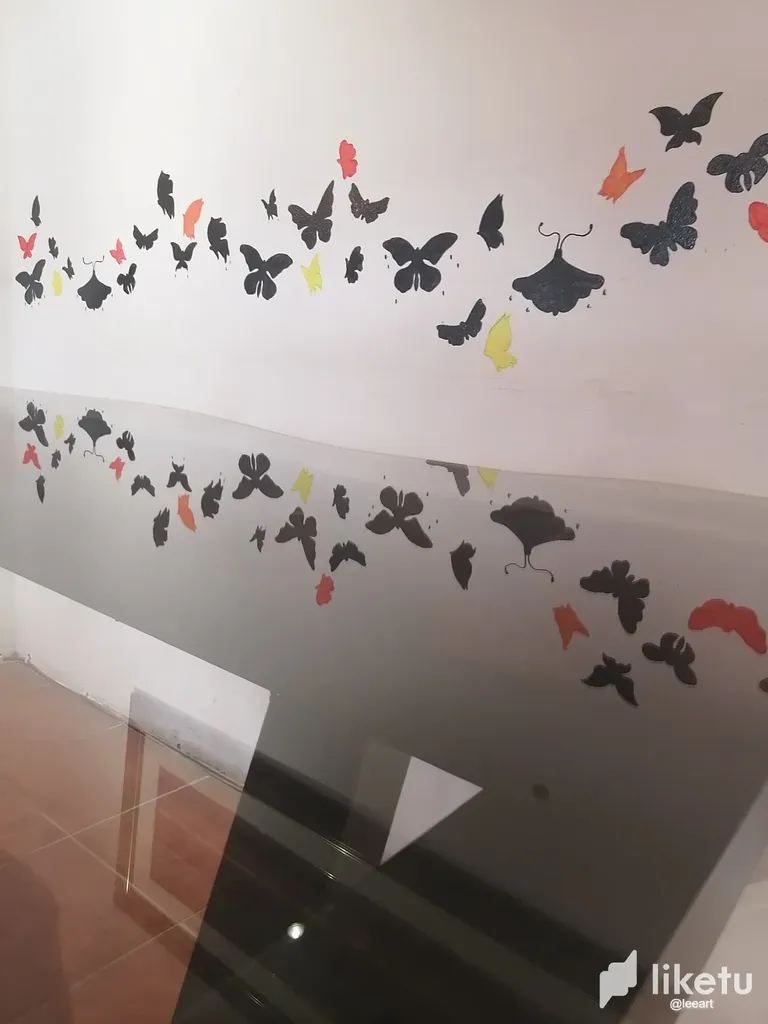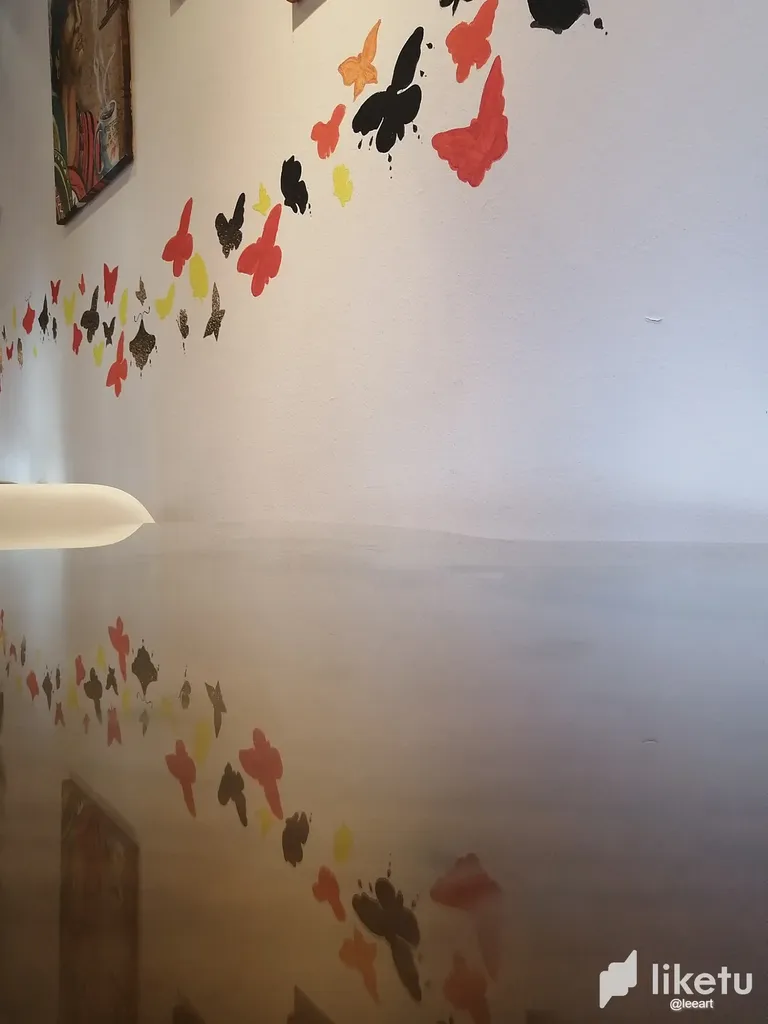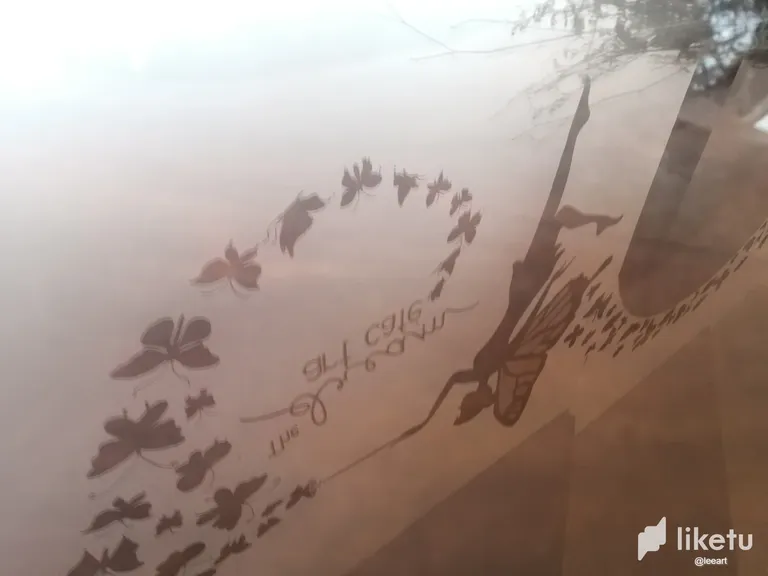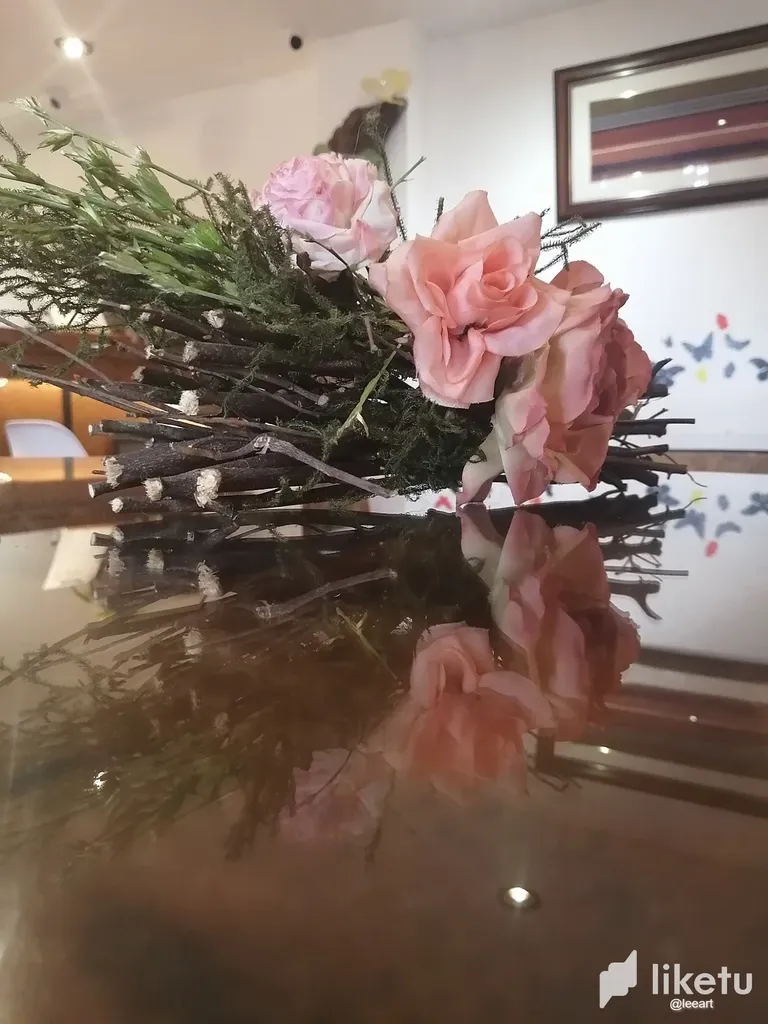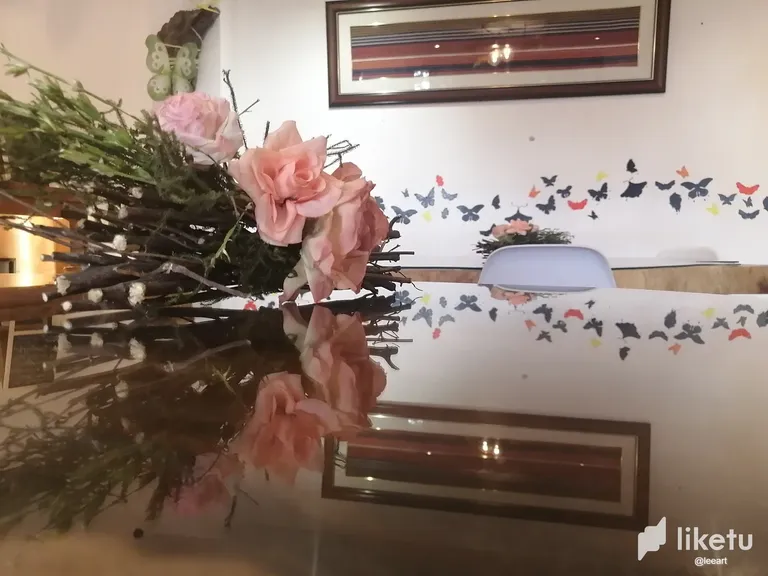 To know more about this contest, please head on to @olgavita's post Reflection Hunters Contest ~ Round 108 Announcement 🎺! and read all the mechanics on how to join.
These photos were taken at Dream Art Cafe located along South Drive, Baguio City. I have been seeing posts about this online but haven't had the chance to try it there. The first time we went, they were close. We didn't know they open late and we went there early. The second time, a friend who was with us didn't want it there so we had to move. Finally, I and my partner went there as an afterthought for coffee after having had lunch across the street.
Aside from a couple occupying one table, there were no other customers at that time. There were no available desserts too so we just settled for coffee. While waiting for our order, I took photos of the place. I didn't plan on it though for I just took some videos for my reels. That's when I began noticing the reflections on the tables, reflecting the painted butterflies on the walls. A string of colorful butterflies is painted throughout the room.
As a bonus, I added some photos with the table flower decorations.
For more information about the cafe, you can visit their page The Dream Art Cafe.
Here are the rules for the reflections contest in case you haven't checked out @olgavita's post:
Contest entry RULES.
⤵️
🔅 Post in the 👉 Shadow Hunters Community
🔆 Do not forget to PLACE your entry link below in the comment section of THIS Contest post AND add your entry PHOTO as well, otherwise the first picture in your post will be accepted as your entry.
🔆 Tell us something about your Reflections using at least 50 words in ENGLISH (in one language) to describe your entry picture. It is important! If you write in other languages, you can use any translator to add the description in English to your post.
🔅To increase your chance to win, please include more than one photo in your post.
🔅 It should go without saying that the photo must be your original work. NEVER use photos you find on the Internet. No plagiarism, please!
🔅 We can accept ONLY ONE entry per person in each round. Please be fair to everyone and do not enter from more than one account.
🔅The title of your post should make clear that it is your ~ Entry for the Reflection Hunters Contest.
🔅 When you create a post with multiple reflection photos, you should state which one is your entry, otherwise the first photo will be assumed.
🔅 The participating photo should be the first publication in HIVE (please do not participate in a number of contests with the same pictures).
🔆Please use 👉 #Reflections as one of your first 5 tags.
---
For the best experience view this post on Liketu