There are days when you feel so angry about anything, but not with a hot bowl of soup.
---
Snow Mushrooms Soup Mixed With Veggies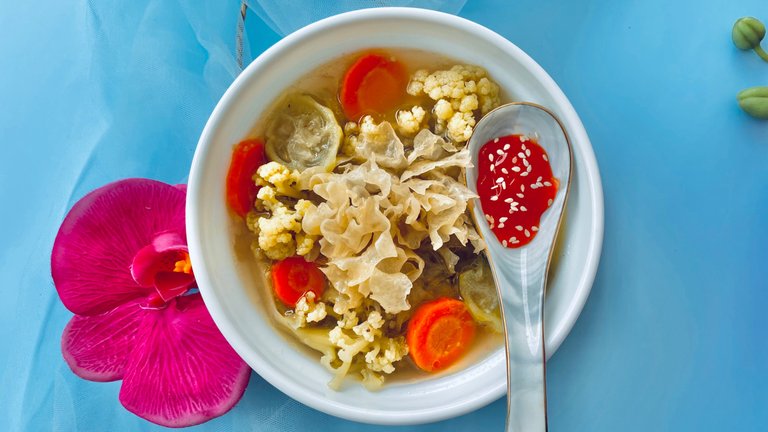 ---
---
---
Today my girl's mood is turbulent. Well, to be honest, it's nobody's fault. That's just me. I just need to control my emotions. Sometimes I feel angry, like today. Angry at anyone and anything. But for no reason.
So I pulled away from the people around me, then I took a warm bath. While soaking in the warm water for 30 minutes, I thought about making soup.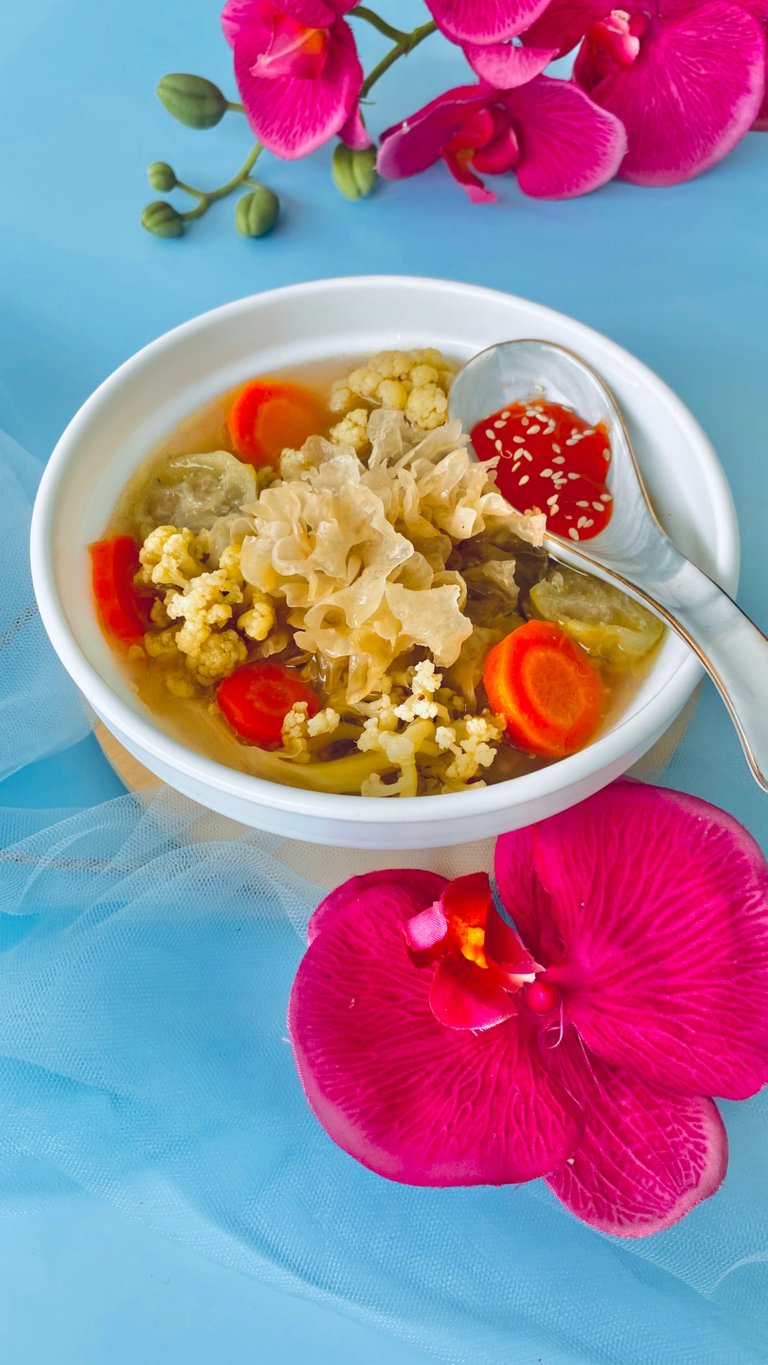 ---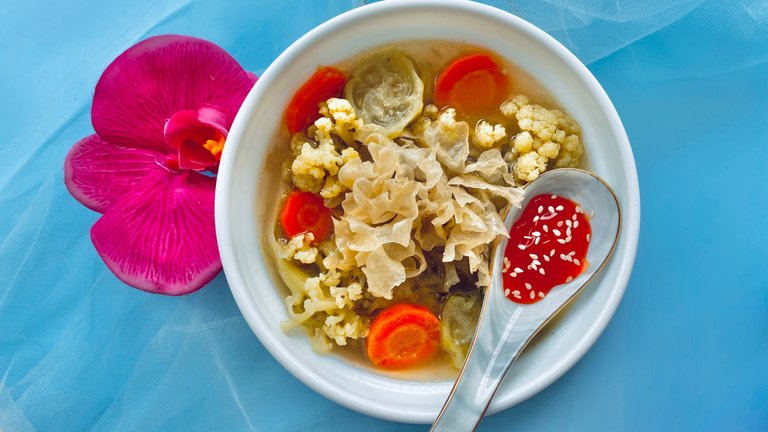 I was thinking about soup
---
---
---
In the fridge, there are some vegetables. I have loofah vegetables, cauliflowers, and carrots. Hmm, oh wait. I also have dried mushrooms which I haven't cooked once since I bought them.
Finally, after taking a shower I decided to check the stock of dried mushrooms to whether it was still suitable for cooking or not.
---
---
---
SNOW MUSHROOMS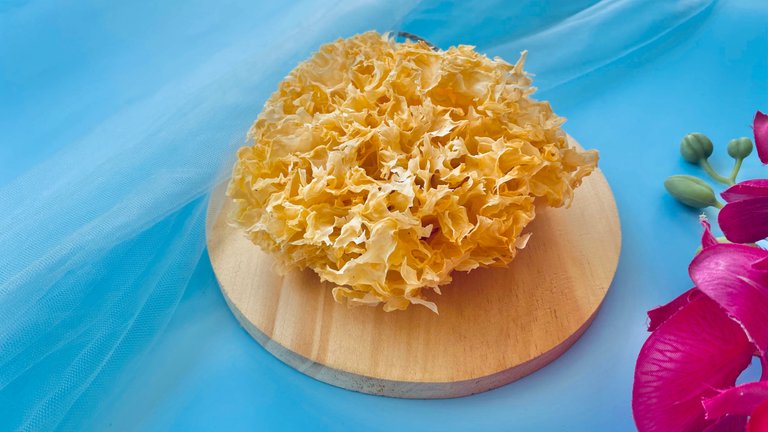 Luckily, my stock of dried mushrooms is still worth cooking. This type of dried mushroom is snow mushrooms. Have you ever cooked these types of mushrooms?
To be honest, this is my first time cooking this kind of mushrooms. But I have seen similar types of mushrooms cooked and served for a wedding party event (and even then in a different color, although the texture looks the same).
When dry, these mushrooms look small. I thought initially it would only be a small portion. Lol.
Apparently, after processing, I get a large bowl of snow mushrooms that are ready to cook.
Before cooking, these dried mushrooms should be soaked in hot water for about 20-30 minutes.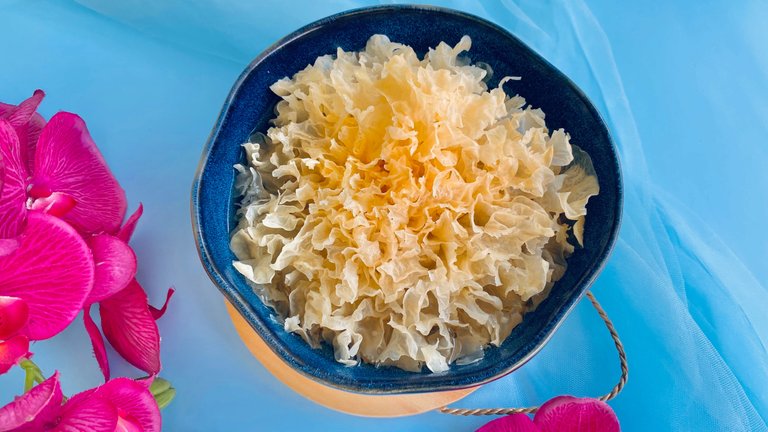 This is the texture of snow mushrooms that have been soaked in hot water. Looks beautiful, right?
So this time I will cook mushroom soup mixed with some vegetable stock that I have. Stay tuned!
---
---
---
SNOW MUSHROOMS SOUP
For the ingredients, I use seasoning which is used for soups in general.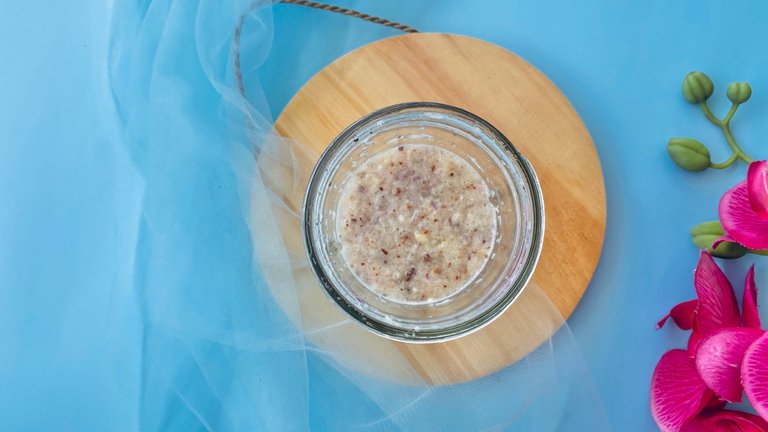 For the blended seasoning, I used garlic, onion, and nutmeg, with salt and sprinkles with sugar.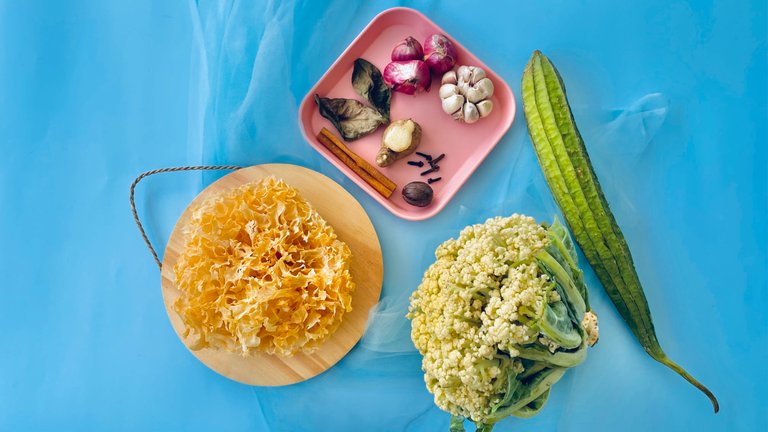 For additional seasoning and great aroma, I use bay leaves, cinnamon sticks, cloves, and ginger.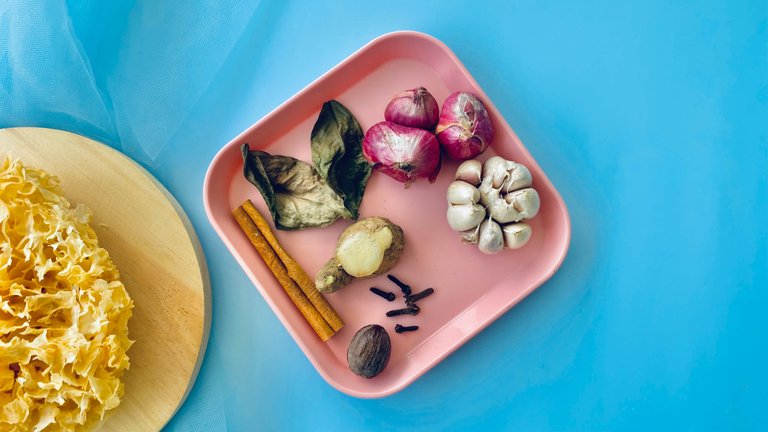 For the vegetables, I used cauliflowers, loofah, and carrots (I forgot to include carrots in my picture, ups my bad! 🥕)
---
---
---
Cooking Instructions
First of all, here I soak the snow mushrooms in a bowl of hot water for 30 minutes, then I set them aside.
---
---
---
While waiting for the mushrooms to be ready to use, I also prepared the other ingredients. I chopped other vegetables. Cut into small pieces about cauliflowers, carrots, and loofah.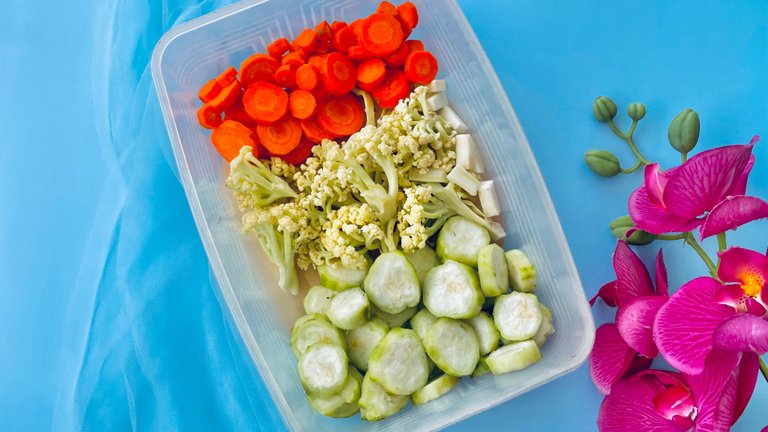 I used two loofahs, half a cauliflower, and two medium carrots. Then wash all the vegetables that have been cut into pieces.
---
---
---
Then, blend the onion, garlic, a nutmeg, with salt and a little sugar. Adding water to taste or without water if you use a great blender to blend all ingredients.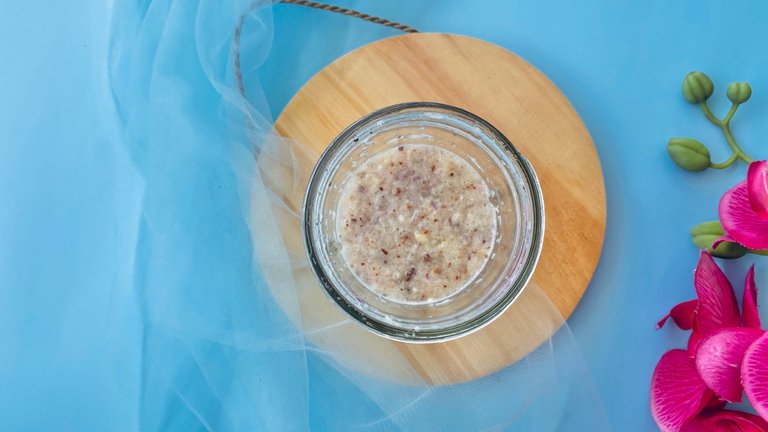 ---
---
---
Heat the oil, then cook the seasoning until fragrant. Add cinnamon, cloves, bay leaves, and ginger.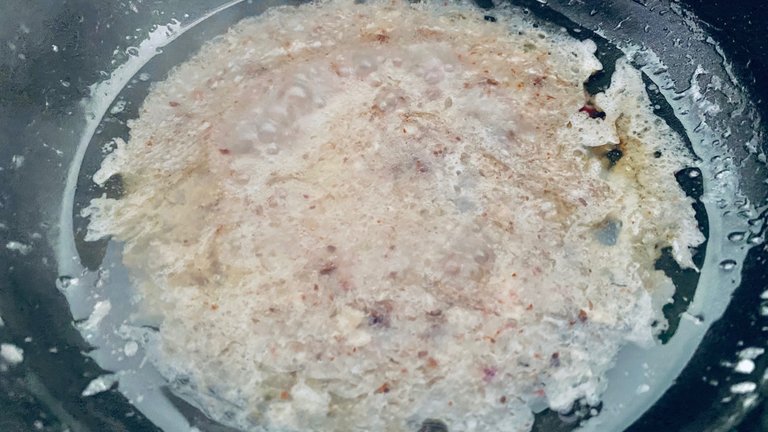 ---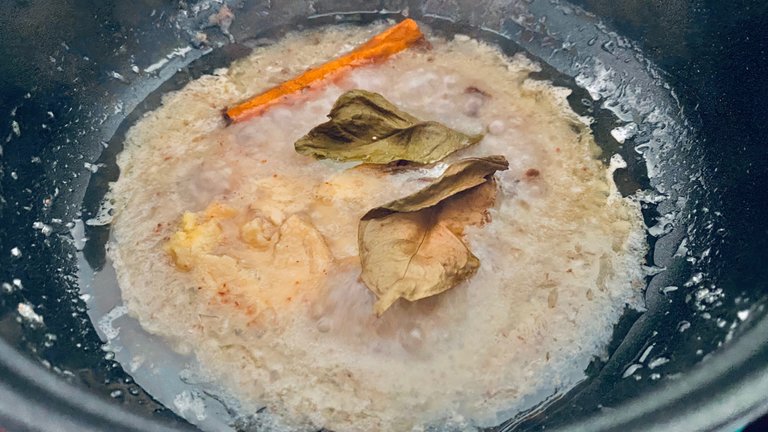 ---
---
---
Add water about 500 ml or more, then wait until it boils.
---
---
---
Add cauliflowers and carrots. Then cook until the texture is almost cooked.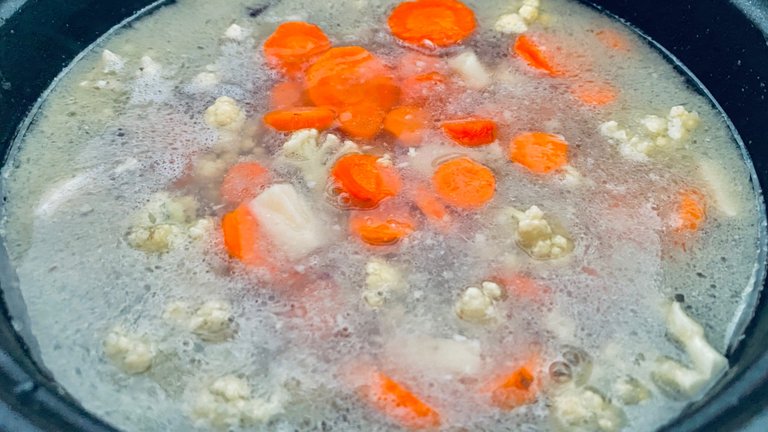 ---
---
---
When the cauliflowers and carrots are almost done, add the snow mushrooms and slices of loofah. Cook has again until done.
---
---
---
Remove the soup and serve while warm. Can be added with fried onions if you like it and have the energy to make it.
---
---
---
I enjoyed the soup while feeling the taste of the snow mushrooms that I had just eaten. The texture is very chewy. Like rubber. As for the taste of the mushrooms, it will follow the taste of the soup, because the basic taste of the mushrooms is plain.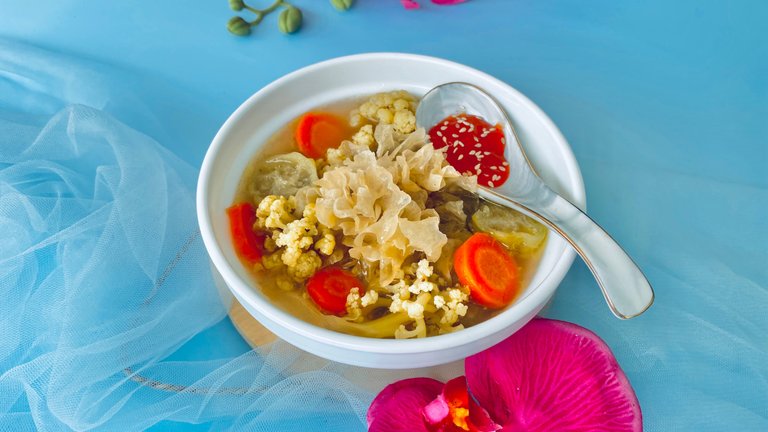 ---
---
---
I hope you guys get some new inspiration from my food blog this time, and until next on my food blog, HIVE LOVERS!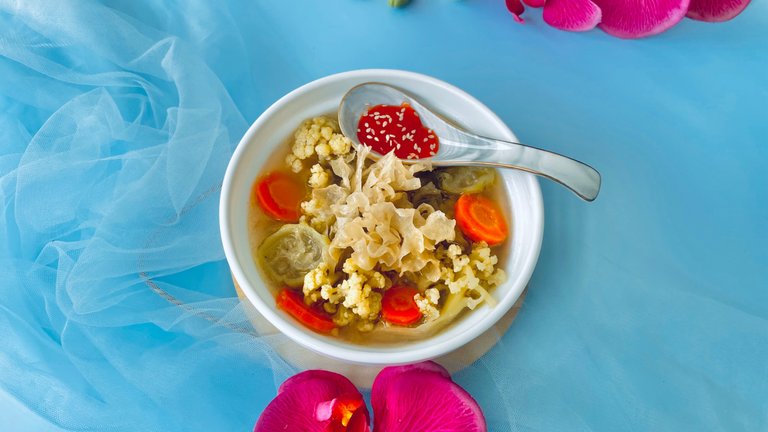 ---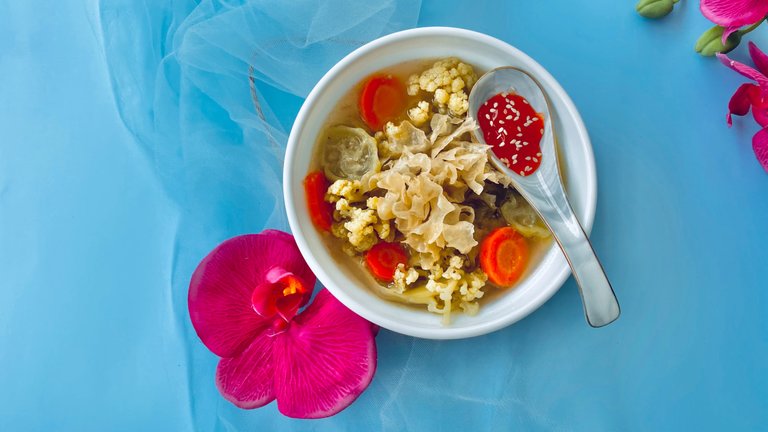 ---
---
---
Thank you for reading my blog and reblog if you want my blog this time worthy of reading by others.
All pictures were taken using iPhone 11.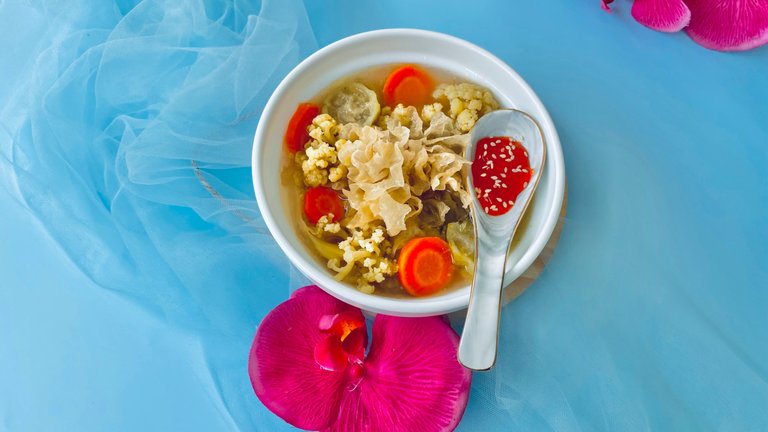 ---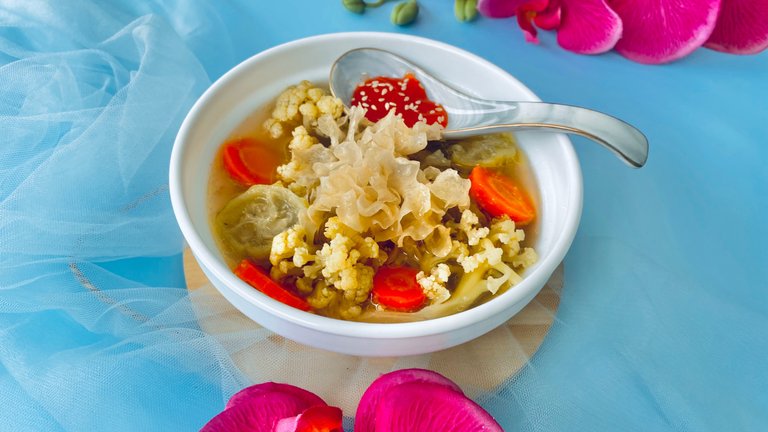 ---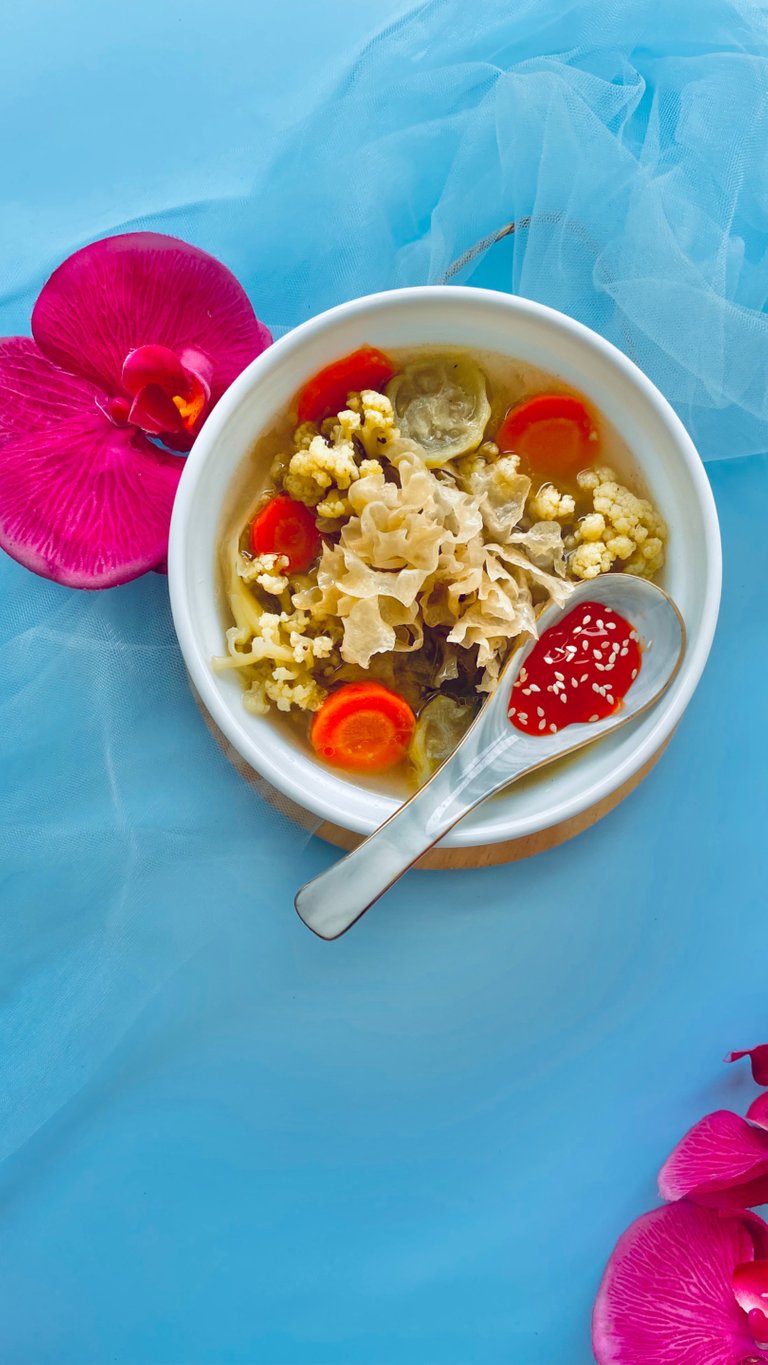 ---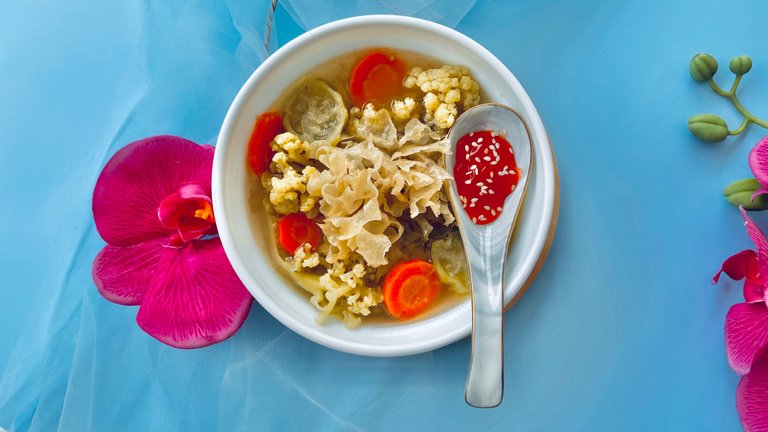 ---
---
---
---
Best Regards,
Anggrek Lestari
---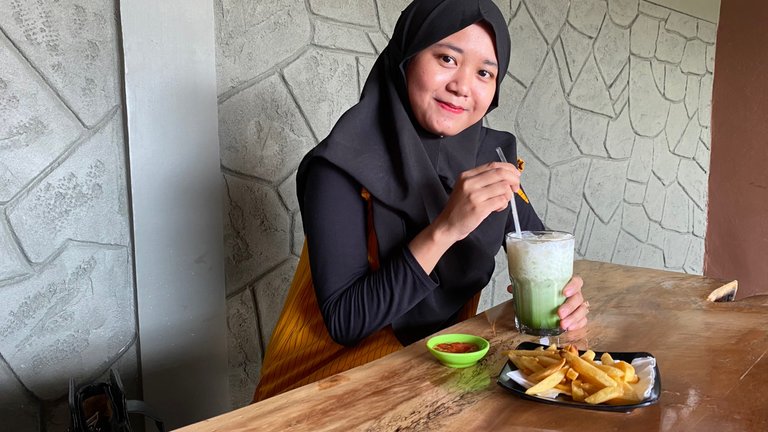 Who is Anggrek Lestari?
Anggrek Lestari is an Indonesian fiction writer who has published two major books. Now She is a full-time content creator. She has a goal to share life, poem, and food content that makes others happy and can get inspiration.
---
Contact Person: [email protected]
Discord: anggreklestari#3009
---