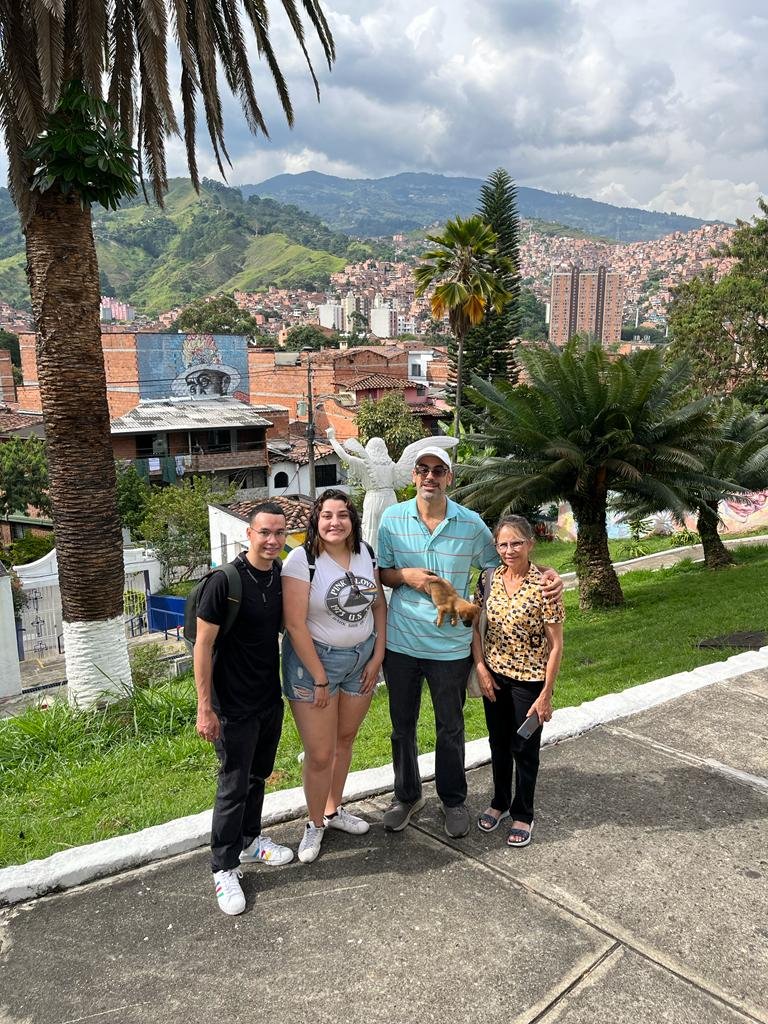 ---
It used to be, around 10 years ago, that you did not visit Comuna 13, in San Javier, Colombia— which was then under gorilla control.
---
Thanks, to former President Uribe & the help of the paramilitary, 13th Commune is now a lovely touristic spot that we were fortunate to visit, yesterday.
---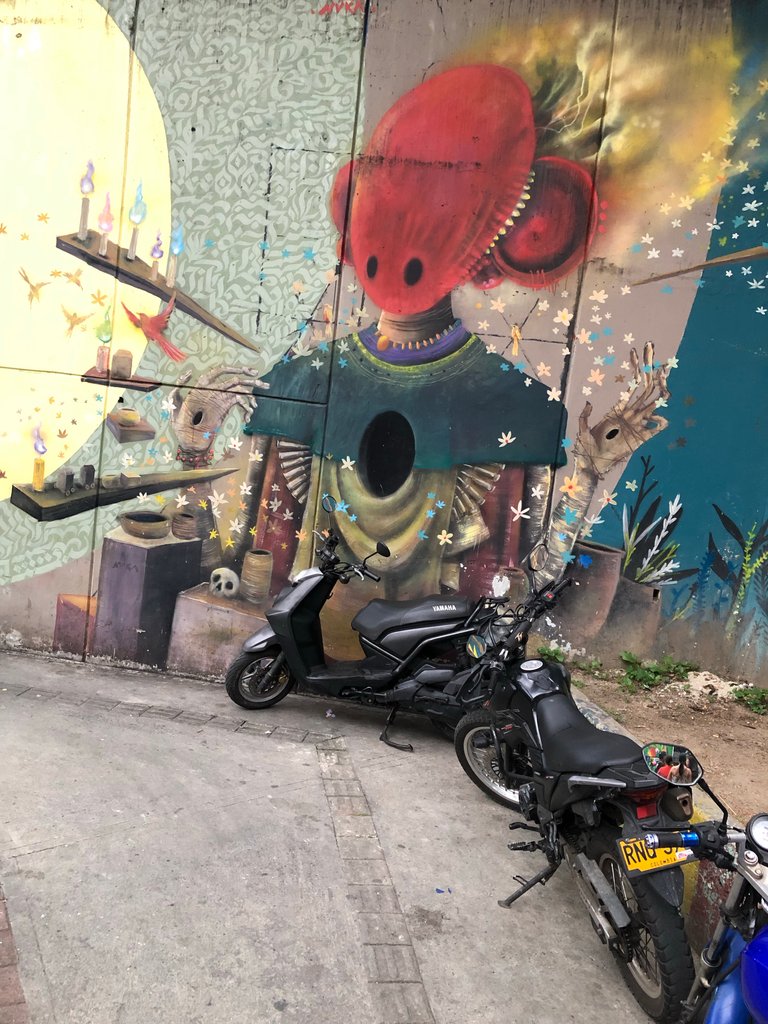 ---
The best part is that our tour guide was a college student, whom we met at a crypto conference the other day, and he offered to show us sound his neighborhood where he grew up.
---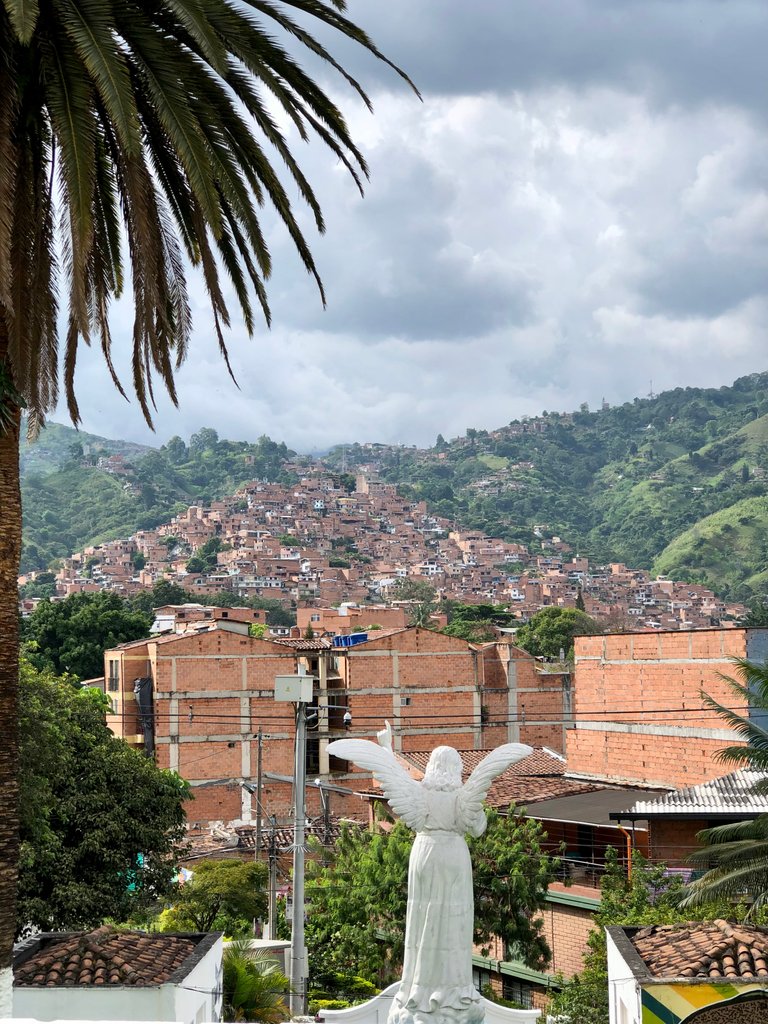 ---
It was heartwarming to see the evident pride in the young man's face as he showed us around the now safe & thriving neighborhood — brightly decorated by local artists who helped reclaim their community & beautify it🙏🏼✨
---
![](Uploading... IMG_7349.HEIC)
---
We had a heart-rending reminder of its unfortunate past on at least two occasion: visiting the neighborhood 'museum' and witnessing images documenting their triumphant story as well as a sobering stroll through their cemetery, which told the too high human cost of their rebirth — including a wall honoring images of 'disappeared' people.
---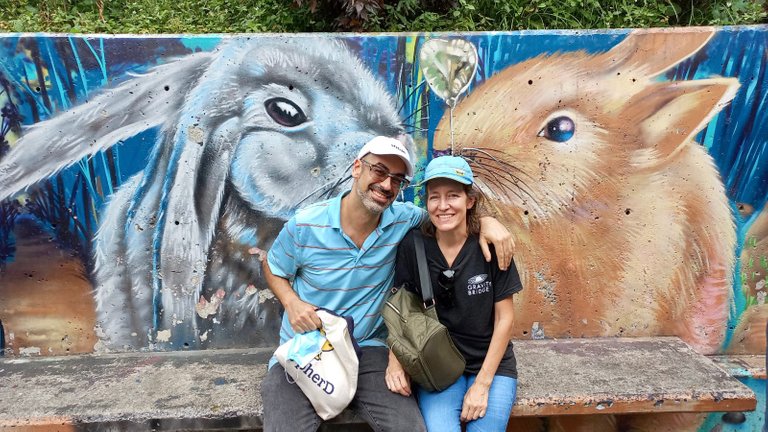 ---
Hope you enjoy this inspiring short story about the indomitable human spirit and that, perhaps, you might consider visiting, one day, if you find yourself in this part of the world.
---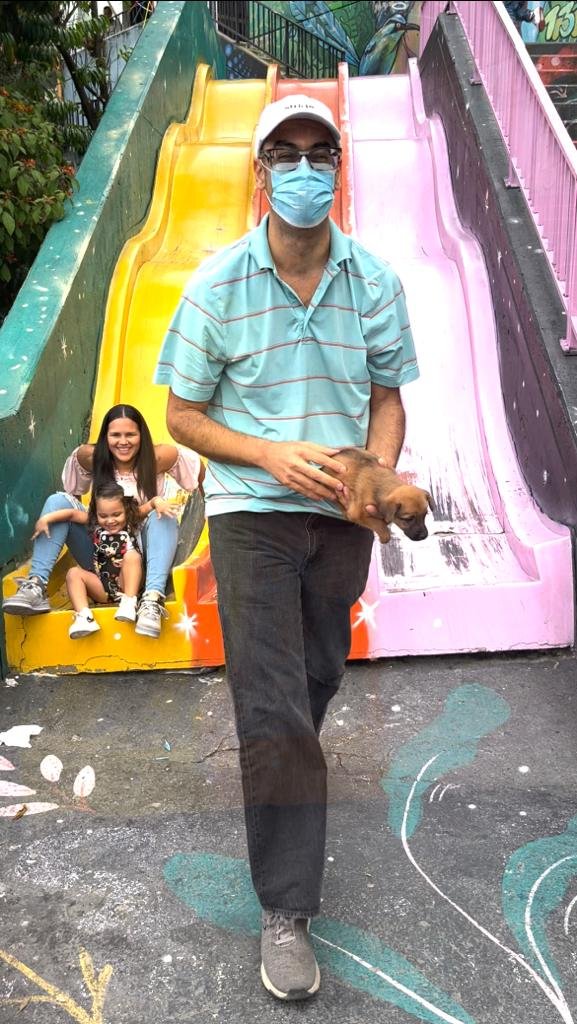 ---
Peace, all ways 🙏🏼✨