---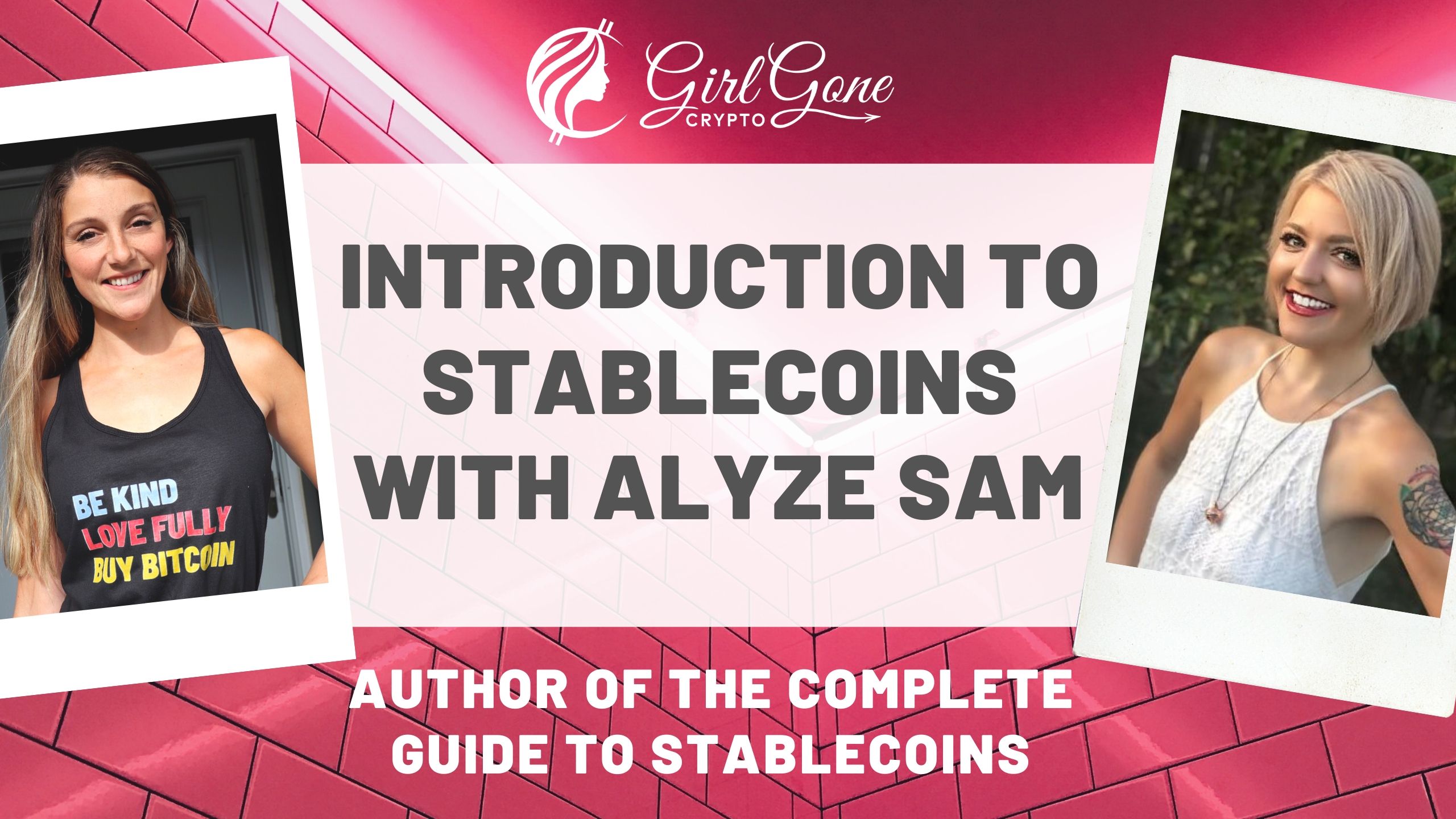 Hello Hive Fam!
I had the absolute pleasure of sitting down with Alyze Sam to chat all about Stablecoins. Her and I have seen each other around the crypto verse for a long time and have been speaking on similar podcasts/virtual conferences and so it was great to finally meet!
I wanted to bring someone onto the channel to chat more in depth about stable coins, how they work and the role they play in the eco-system.
Alyze Sam was the obvious choice as she has written several books and articles on the subject, and has spoken at numerous events about the topic.
In this interview we talk about the various types of stable coins and if some are actually more "stable" than others. We also talk about who the target audience for stable coins is right now and might be moving forward in terms of their role in merchant adoption and enterprise blockchain. She also clarifies the difference between a stable coin and a pegged asset.
Alyze Sam shares her thoughts on why she believes stable coins are a gateway to decentralization and how even it's been her experience that many people start looking into more decentralized options after first trying out stable coins.
I really hope you guys enjoy this chat and as always, I'd love to hear from you in the comment section below.
🔗 Guest Links:
https://twitter.com/AlyzeSam
https://www.linkedin.com/in/AlyzeSam/
https://twitter.com/theGIVENation
XO, Lea







---
▶️ 3Speak