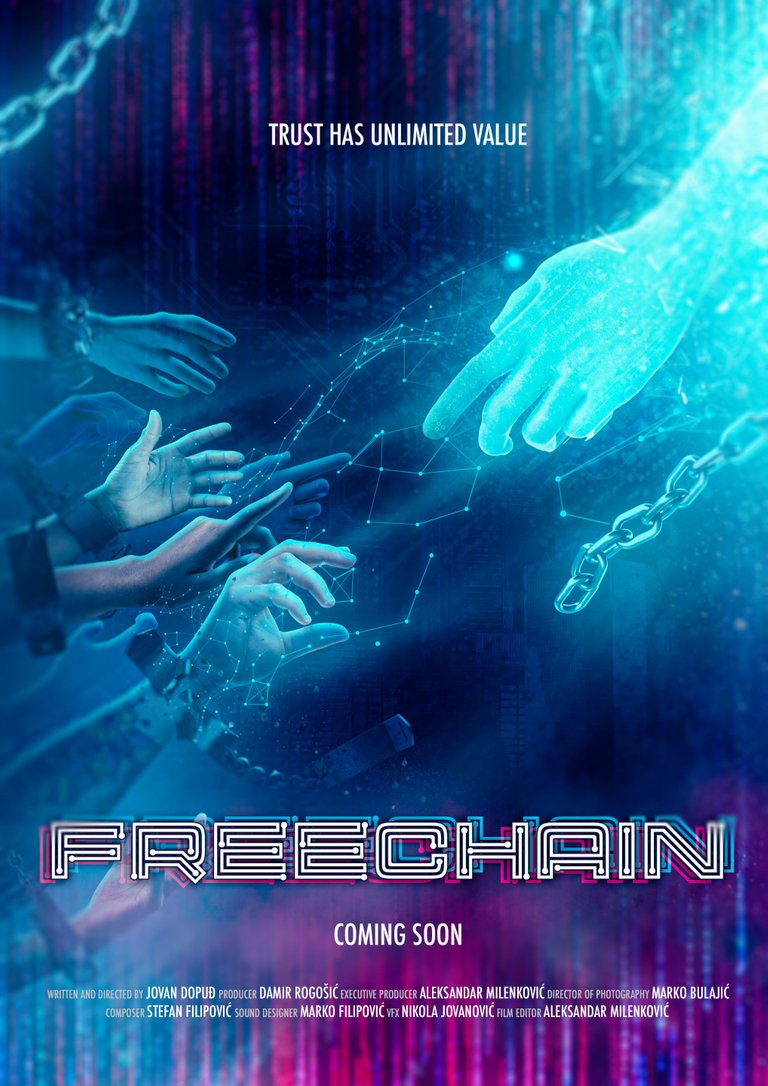 ---
The first teaser trailer contaning footage from our first 3 interviews is finally going live. I want to thank everyone involved for their time and we hope to deliver something that we can all be proud of.
This video will be used to attract external attention and hopefully a number of high profile names in crypto to add to the film.
The film maker intention is to create a film that will appeal to the masses and portray the cryptocurrency space in a hopeful and easily understood manner. The film will then be entered into film festivals since the film making team has had significant success there in the past, and it will be presented to streaming services for maximum reach.
Unlike most recent crypto documentaries that cover the negatives of crypto, we intend to show the hopeful side, our fundamental beliefs and explore the value of "community".
Not every crypto-documentary needs to be about lives ruined. It can also be about the positives, about community and overcoming adversity.
The film is 2 parts generally about crypto and 1 part about the Steem/Hive split. The film maker will use the Steem/Hive story as an example of a crypto community upholding the core principles of this space.
Pinpointing where value actually resides.
Currently outside the core team working on this film, we have an amazing animation team working on the film. I have observed their work and my assesment is extremely positive. Stock footage is used in the initial teaser but large parts of the film will be animated adding to the artistic value of the film. Interviews will be used in tandem with animation and narration.
Remember, we are not only making a factual coverage of the events, we are making a "piece of art". Something with dramatic value that can be viewed by everyone and anyone outside the Hive ecosystem without difficulty of comprehension while yielding an emotional response.
At this point in time I would like to invite everyone to join our discord channel, follow us on twitter and on Hive.
Please reblog this post and make it seen by as many Hivers as possible. As is with Hive, the success of this film will undoubtedly rely on your support.
---
▶️ 3Speak
Discord: https://discord.gg/HmnjyAzmTh
Hive: https://peakd.com/@freechain
Twitter: https://twitter.com/FreechainFilm