---
The availability of strong teaching and learning materials is one of the few elements required to assist enhance a student's education. This is a big issue in Ghana and other African countries, impeding educational advancement. This has the potential to have an impact on the future of schoolchildren who are exposed to some of these surroundings.
The hive ecosystem has made measures to solve some of these difficulties in order to enhance the education of particular communities in Ghana, thanks to the promotion efforts of @mcsamm and @collinz. We are devoted to promoting the hive ecosystem even as we supply schools with hive branded publications, in in addition to the[installation of hive boreholes for suffering towns via hive's promotional efforts.
In this writeup, I present a video of a visit we made to the Methodist Preparatory School in Agona Bedomase, Ghana's Ashanti region. The hive borehole has benefited this village, which is less developed and has many fundamental challenges. In addition to the borehole, we have promised to provide the community with hive books to assist schoolchildren who are having difficulty obtaining writing materials.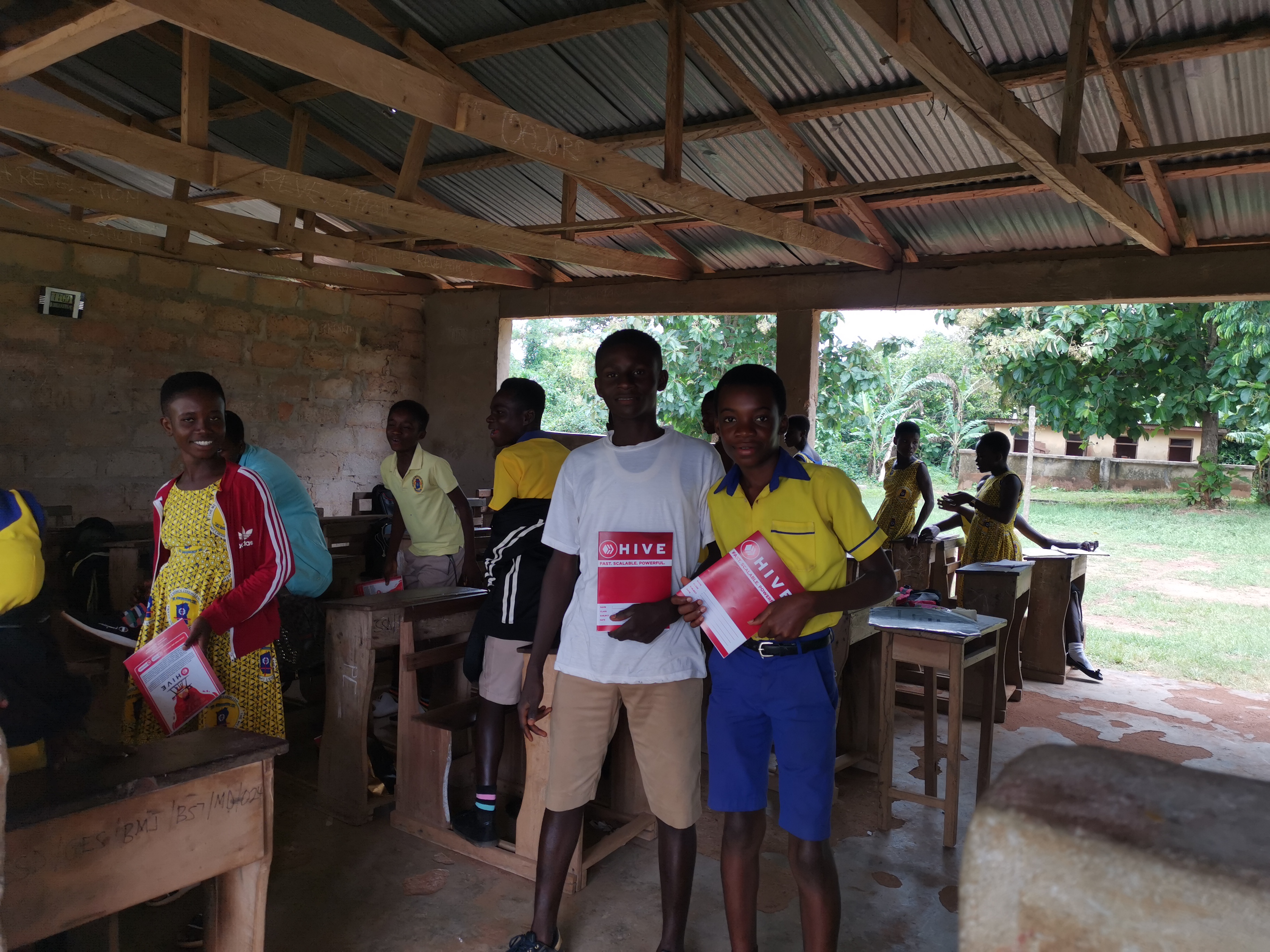 The school's headmaster, who expressed gratitude on behalf of the students, cited poor learning environments, a lack of reading and text books, insufficient research and teaching materials, a lack of computers, poverty, and other issues as critical problems that have had a significant impact on the school.
We plan to visit more schools in the coming weeks to guarantee that all or many children get a copy of the hive-branded books that we have produced. We communicate the word about hive, blockchain, and web3.0 to all of the school's kids and teachers via the distribution of these hive stationeries to assist expose them to the possibilities that hive presents. It was a stressful day for the distribution done today, but it was a huge success.
However, we have planned this to be done weekly, in other to make sure we get enough hive books to distribute with each school we visit for distribution. I would like to thank @guiltyparties, @taskmaster4450le, @doze, @ranchorelaxo, @ocdb, @trafalgar, @resonator, @acidyo, @ackza, @v4vapid, and others. @canadian-coconut, @blocktrades, @haejin @bhattg, @adetorrent, @daveks, @felixxx @newsflash @zuerich, @lichtblick, @dswigle, @tomhall, @daveks, and all hivers who have helped me along the way in promoting the hive ecosystem via initiatives.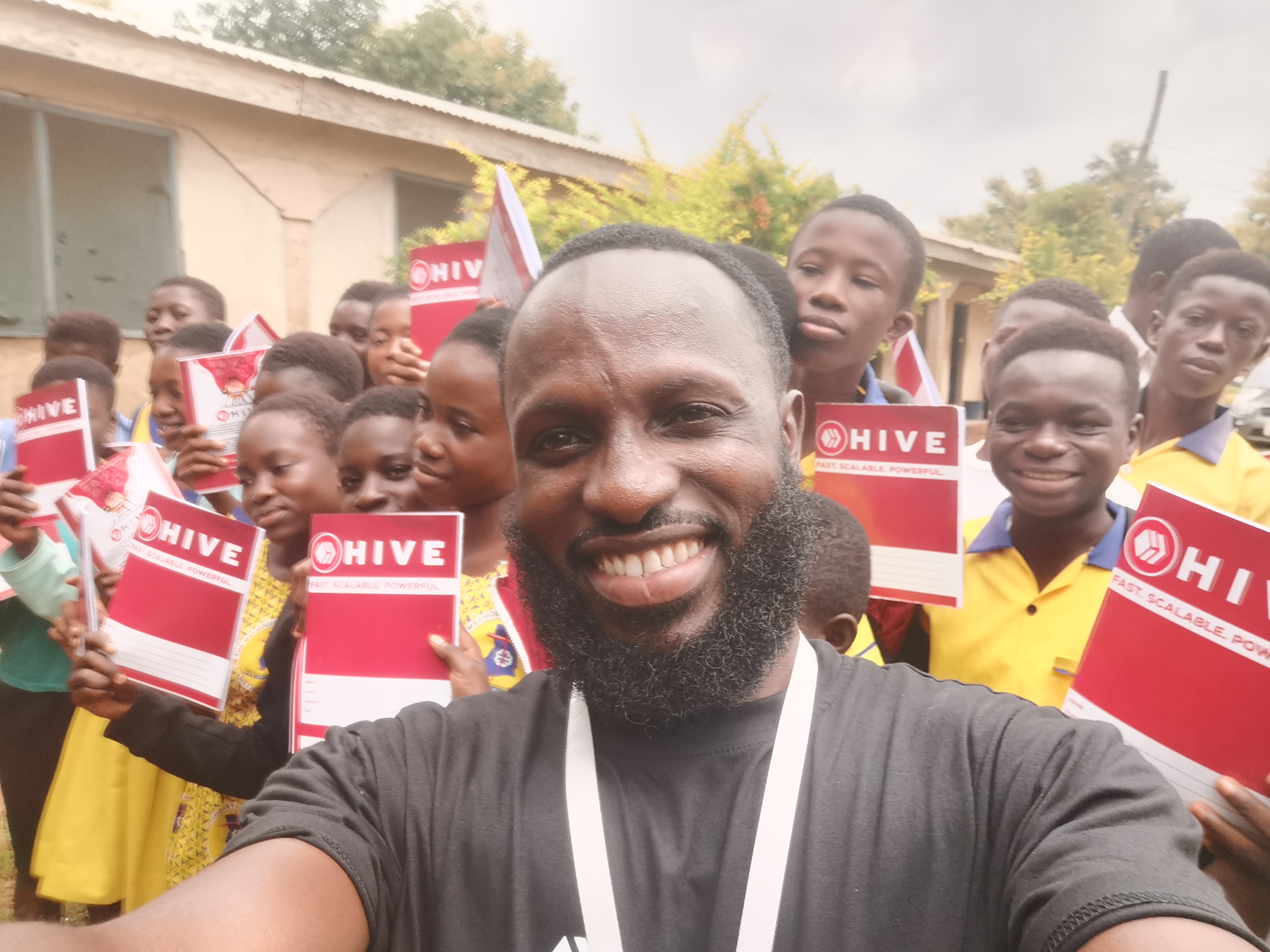 ---
▶️ 3Speak