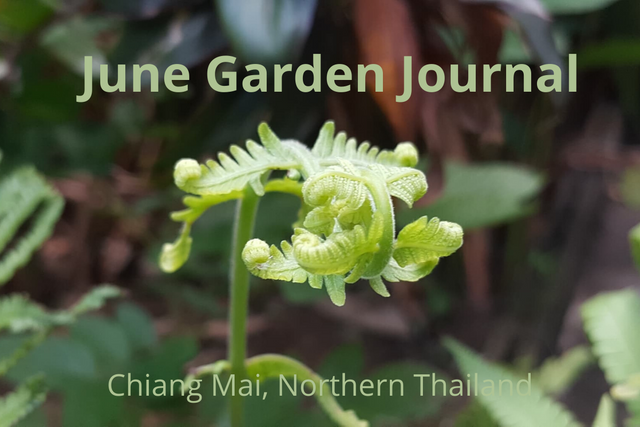 When local people shake their heads and say the rains have come hard and early, it's really difficult for a western person to grasp what that really means. Let me show you. 😆 It rained on Friday and Saturday, pretty hard, and consequently the main road from Chiang Mai to Chiang Rai "washed out", quite literally, on Friday night.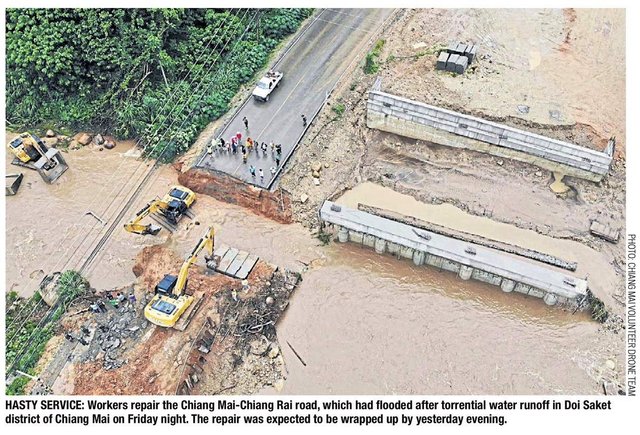 A little run off. 🤣 That's about 20km from my home here. Ain't nobody going North for the next days unless they take a looooog detour! And people ask why I drive a serious pick up truck. 🤣 How much water came down in the 24 hourish period?
".... inflows into Mae Ngad Dam were 2.4 million cubic meters while the Mae Kuang Dam had 1.7 million cubic meters". Source
The rainy season doesn't even officially START till the first day following the full moon in the eighth month of the Thai lunar calendar, which will be this coming Tuesday 7th July. We then have 3 solid months of serious rain ahead. It is in this context that my Thai garden needs to be appreciated.
The Golden Torch Heliconias were battered. This is not the first deluge we've had. Normally standing close to 3 meters tall, they bowed, bent and broke under the sheer force of the rain.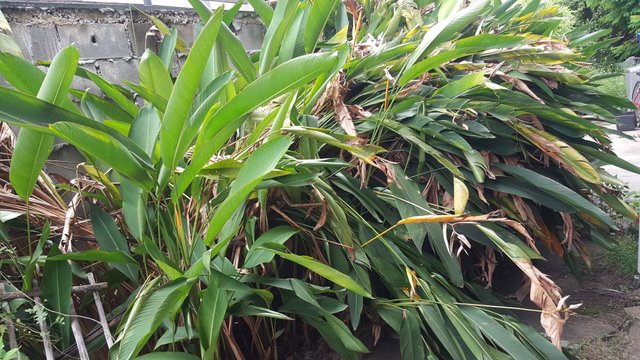 We spent a few hours today carefully cutting out all the broken ones, salvaging flowers (our living room looks lovely and elegantly floral!) thinning them out.We were able to save a beautiful little empty nest from within the heliconias and have relocated it to one of the mango trees at the back. Soooo cute! Ready for the next tenants.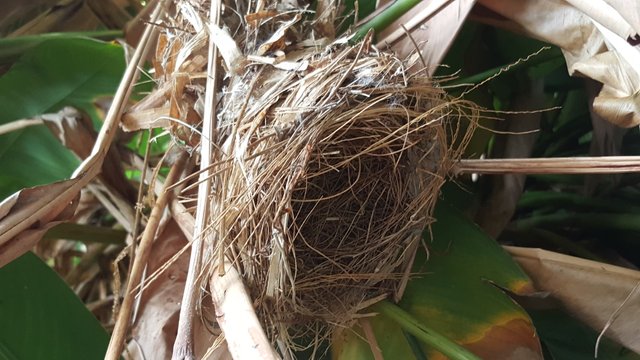 Despite the heliconias and one mangy pomegranate tree which was so heavy with greenery and so shallow rooted it literally unearthed itself and had to be dug out, the garden had some lovely surprises today. Not the least of which were a snake (regular harmless golden tree snake) and a big scorpion. 🐍 🦂
The soap nut tree I grew from seed 3 years ago is having its first actual soap nuts!! 😍 In Thai, the Asian soapnut is called "sabu dam" สบู่ดำ. I have aspirations of (a) never having to buy detergents of shampoos etc ever again soon and (b) am gearing up for some professional Pure Thai Naturals new soap nut product experimentation and playtime soon.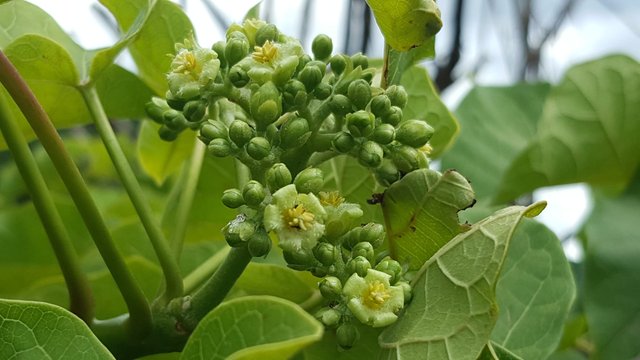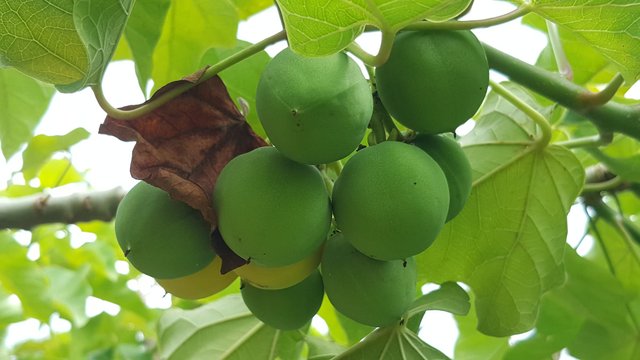 The soil building for my new veggie bed is going great!!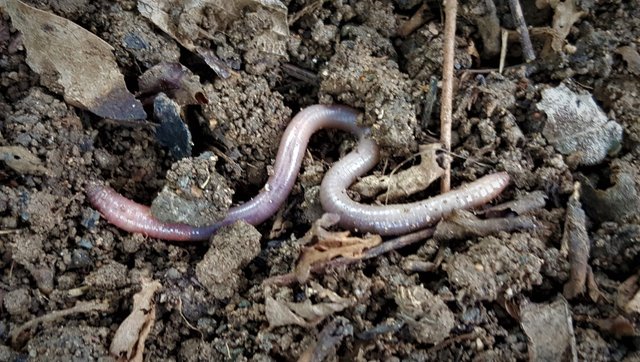 But I have the challenge ahead of seriously needing to trim, thin and cut back the mulberries, acerola cherry and the noni - as much as I like the greenery forest walk look & feel, it INVITES serious snakes and mosquitoes, and my veggies and fruit trees need more sun.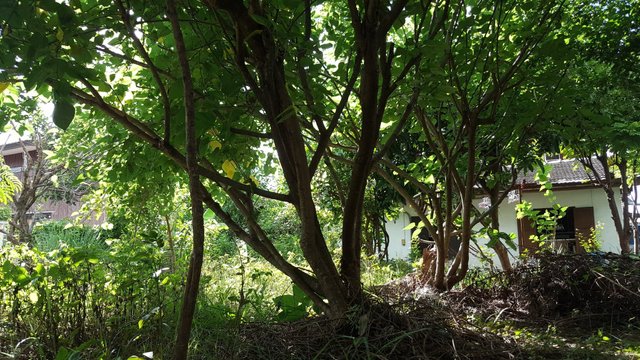 The weeds from the fruit trees to the fence have shot up something fierce the last weeks with all the rain. 🤣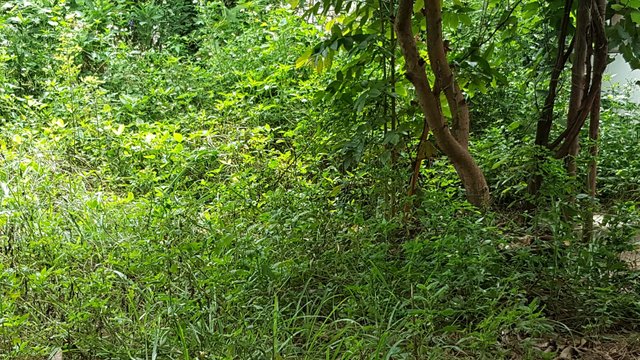 I am treating myself to a half day this week for a desperately-needing-work local unemployed Burmese man to come over with his machete.
The acerola cherry already has LOADS of green fruit and sill is flowering steadily. Lots of happy bees buzzing about during deluges.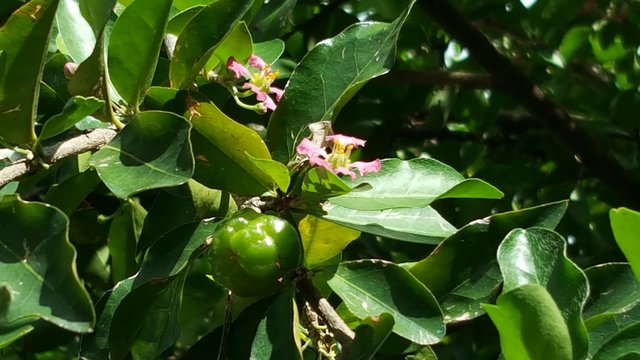 Lots of "volunteers" popping up everywhere. Some kinds of lilies...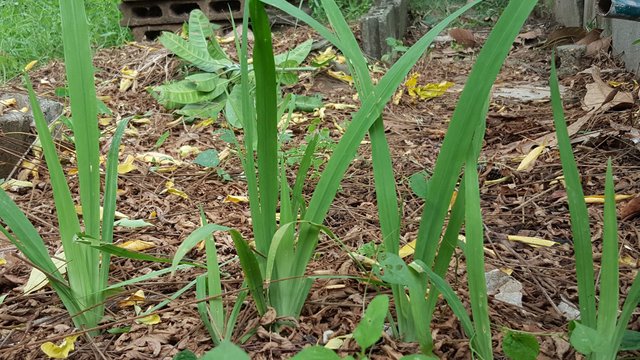 and ferns popping up everywhere, even in the cracks in the concrete. Thai people EAT the young fern fronds, stir fried with garlic and mushrooms.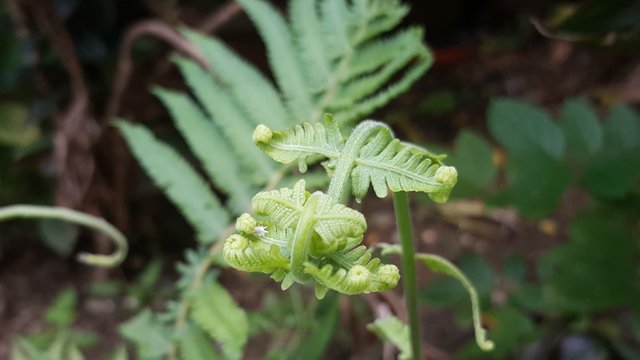 The Blue Butterfly Pea is so happy I swear I can hear it singing!! I harvest blooms every day to dry for tea (I blend with lemongrass and white turmeric), for Thai sweets (makes pretty blue-purple coconut yummies) and for skin-hair health. Dok Anchan ดออัญชัน (as we call it in Thai) is now growing rampant on the fence on 2 sides of the house.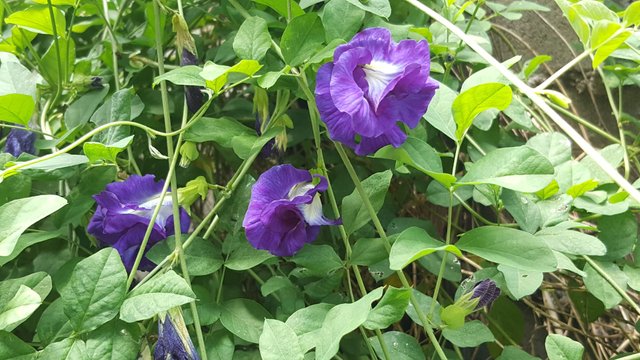 The jackfruit is producing like cazy... 😆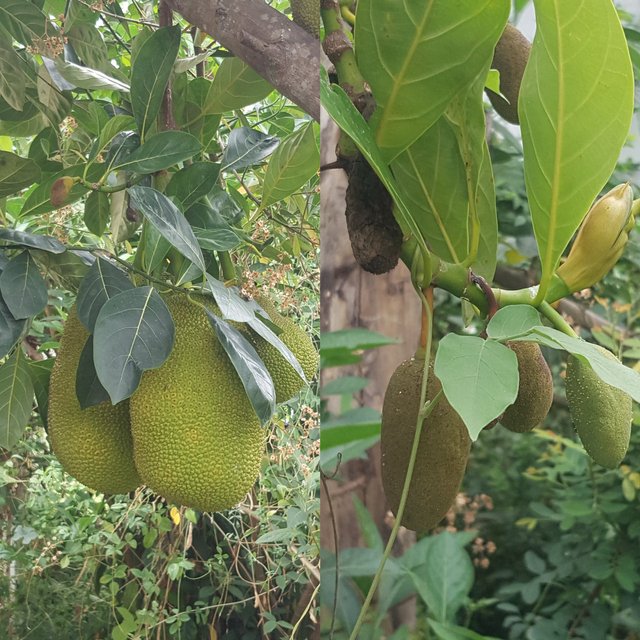 And I have lots of little smile-moments when these cuties pop up when the sun comes out: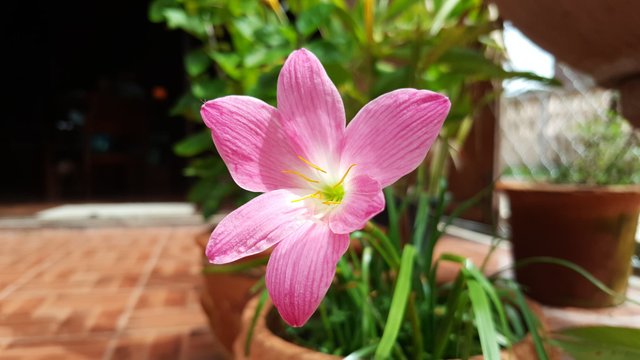 Thai people call them Thai Tulips. LOL. They have no fragrance but are just so darn resilient it's inspiring.
So much else to show you - new bananas trees, the moringa trees, my new herb garden, the lemongrass that's MASSIVE... but then I'd have nothing to surprise you with in July.
When it's not raining it's hot. Damp, humid and the air is filled with the sound of frogs (deafening at night!!), crickets and birds. We garden as best we can between now and October when the monsoon ends. When the sun does come out, it's blisteringly hot and always upwards of 35C / 95F. We shower a lot.
The one thing I always take away from my Thai garden (in addition to the sticky grass seeds stuck to my clothes) is the feeling of lavish tropical abundance. Of there always being soooo much that we will never have to worry. I love that.
Much gratitude to @simplymike for the wonderful monthly garden challenge on the Hive blockchain. Walking around the garden finding things to share never ceases to bring me pleasure.
BlissednBlessed.
---
All images used in my posts are created and owned by myself, unless specifically sourced. If you wish to use my images or my content, please contact me.
---
---
Come check out my natural Thai herbal business… yes, we ship world-wide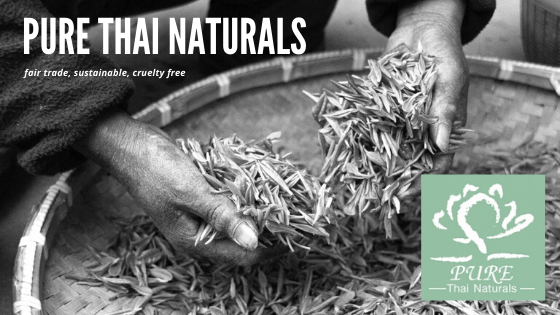 Visit our online store here

Join The Best Natural Health Community on Hive