Read this post on TravelFeed.io for the best experience
---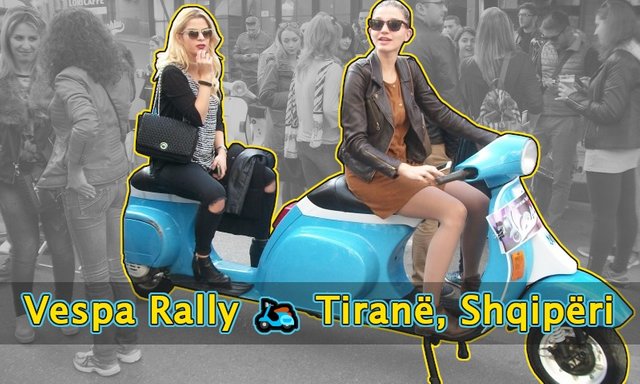 It's been many years since I lived in Albania, but the most fond memories were my nightly "xhiros," or strolls around the village in the evening.
The "xhiro" is a national pastime, and it is likely you will have great fun if you xhiro every evening, and you may even find a scooter rally.
---
☕ The "Xhiro" 👨‍🦯
---
Once upon a time before @Sreypov and the @KidSisters came into my life, I lived alone in Shqipëri, aka Albania. I must say I really enjoyed my life in Tiranë, and Albania is still possibly my favorite country in the world.
Albania doesn't have the best reputation, and it is the poorest country in Europe, but those are actually things that often make a country have a more open visa policy.
The amazingly Albanian word, "xhiro," which mean you could translate as a stroll in English, but the Albanian "xhiro" is much more than a stroll.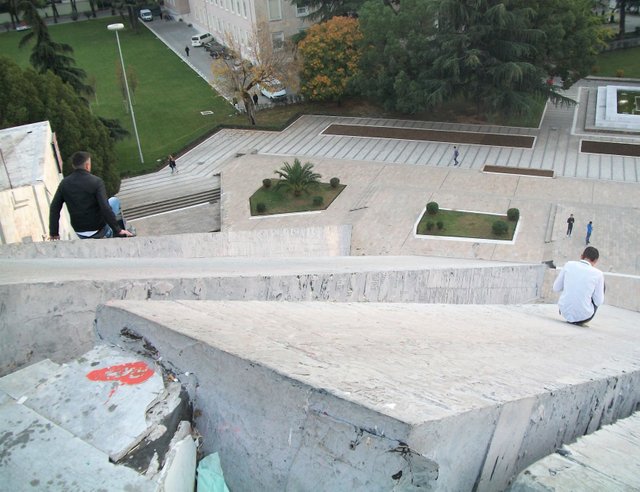 In the evenings, most Albanians dress up in their finest threads and come out of their dwellings to take a stroll around the town or neighborhood, check on the welfare of others, socialize, stretch their legs, grab a snack and head back home.
I did a xhiro almost every evening, and it is still among the most fun I have ever had in my life without spending any money.
---
🛵 Italian Surpise in Albania 🦅
---
I took a slightly different xhiro route every evening for nearly 4 months, and I always made new friends or saw something of interest every time.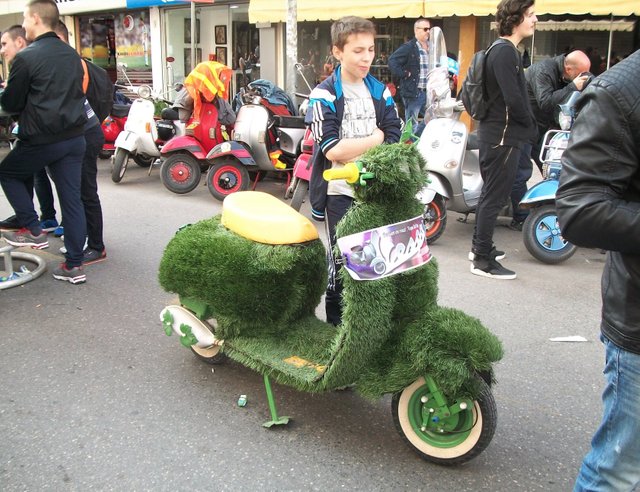 Sometimes an exploratory xhiro led to an awesome accidental discovery, such as this vintage Vespa scooter rally being held in the Bloku district.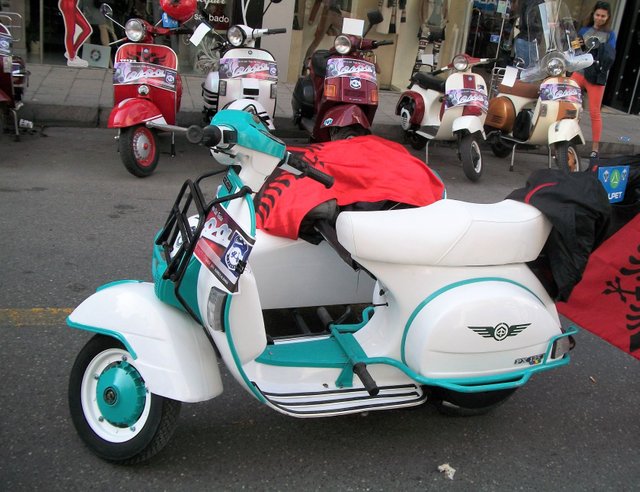 In the Bloku I heard ska music playing, and being a former Vespa mechanic/tuner and ska fan, I headed towards the sounds and found a scooter rally, what a random surprise.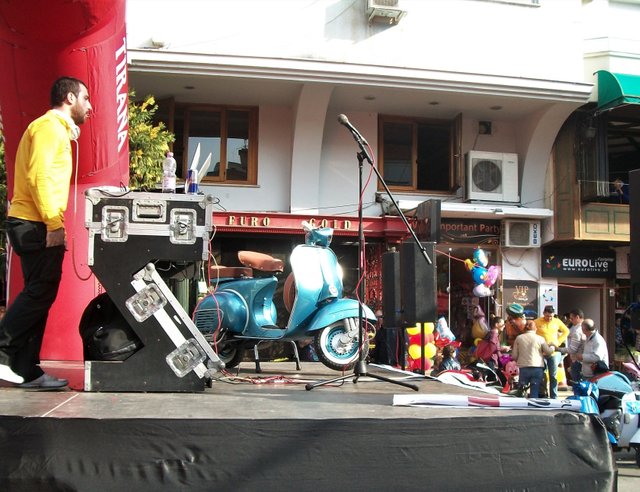 It was a lively scene, and I didn't have any clue there was a scooter scene in Albania, as I hadn't seen many Vespas or Lambrettas in the few months I had already been there.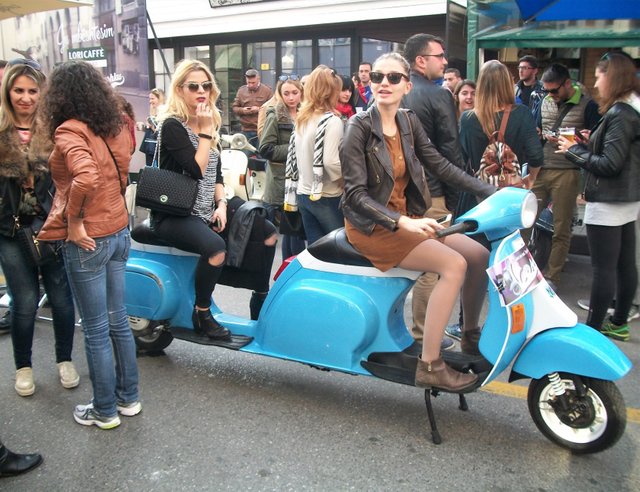 I passed through the rally and snapped a few shots along the way. The baby-blue smallframe limousine scooter caught my attention, and seemed to be the highlight of the rally.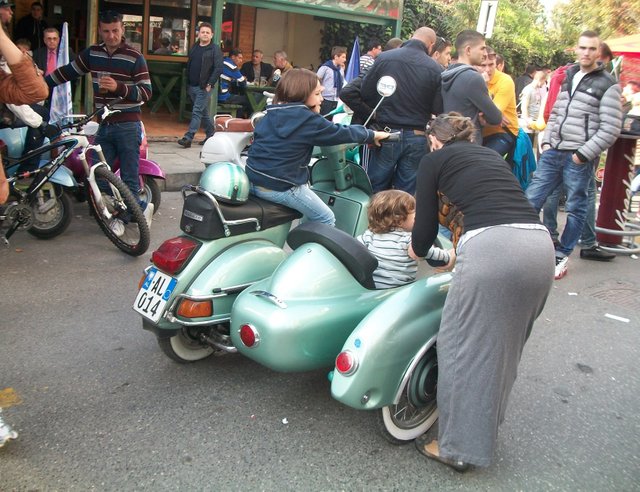 On my way out, I passed a beautiful mint-green PX with a sidecar. The mood was very festive, and definitely not your average Albanians. I wished I could've stuck around for longer, but I was headed to meet friends for dinner.
If you ever find yourself in Albania, you must "xhiro" every late afternoon/evening. Do this and you will make friends for life and see the way ordinary Albanians spend time outside the home.
---
🙏 THANKS FOR READING 🙏
If you enjoyed this post, please upvote and reblog.
---
WE PROUDLY SUPPORT
@themarkymark
@joshman
@canadian-coconut
@azircon
@jeanlucsr

---
View this post on TravelFeed for the best experience.