It's almost been two weeks since my lady and I arrived here at this beautiful beach in Southern Albania where a rainbow gathering is being held the next cove north. It's been a fantastic time sitting in the van, catching up on Hive and making music.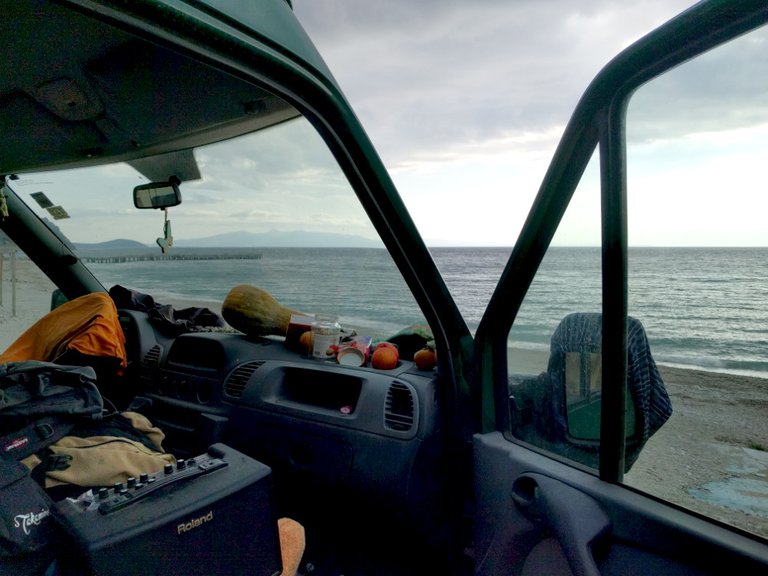 I feel really glad and grateful that - instead of hurrying to the rainbow gathering - I allowed myself some "time off" from the travel life and focus solely on my work. Hive has pretty much become my work and I feel it has taken a backburner for far too long. Travel life can be adventurous but once in a while it's really good to make Hive the priority again and let everything else slide.
And since the rainbow gathering was prolonged and there are still some people here I feel it's a great time to get ready to finally join it.
Our internet prepaid card will run out tomorrow, which makes it easy to leave the computer for a few days to go meet the other rainbows - well, all the ones I had not met these past two weeks. Since we parked the van so close to the beach where rainbows would walk to the gathering I have already had lots of lovely conversations with many of them. And as I mentioned, many are super keen to hear more about Hive, an opportunity I want to take seriously and try to come up with a one hour introduction workshop for lovely newbies.
Some even came to stay for a while while on the way back to the camp and we had some really good and relaxing times around our sprinter house ;)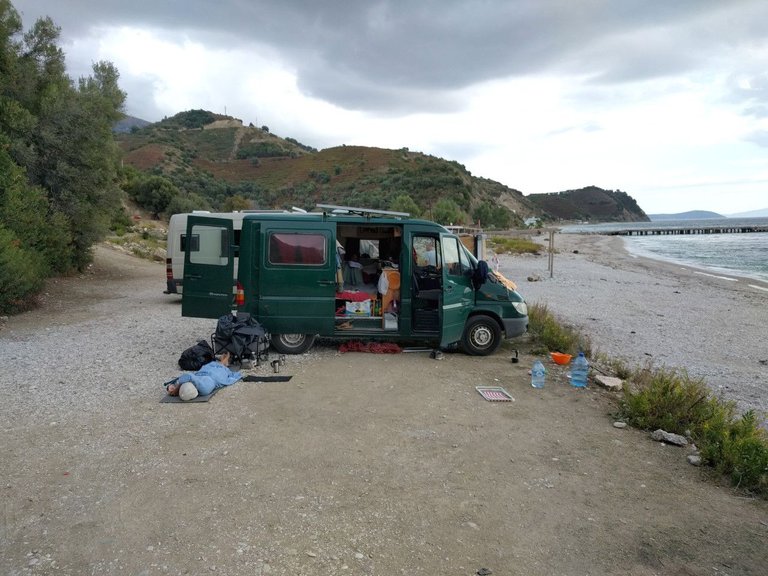 I feel many of the people at the gathering have a lot to give, and so I have been doing my best to work out how to best introduce Hive to someone only familiar with traditional social media.
I will probably bring a guitar and also take some time to catch up on some guitar playing - another aspect I had largely neglected these past two years since being on the road.
I'm looking forward to many amazing conversations with people of a high spiritual level, I look forward to talking about societal taboo topics and to share some of my deep-rooted mindfucks and doubts with people who get it.
Feels already like it has been healing me in so many ways.
We have rather harsh weather forecasted but that could make for a novel lovely spin to an already cozy atmosphere. And as I wrote yesterday, plans are there to be changed. Less stickiness, more presence.
I have used these past couple of days to write a lot and some posts I will put on scheduled posting for when I am away.
I will most certainly write about my experiences when I'm back and then it's off to new shores and adventures! I love the travel life and the new friends that mean something!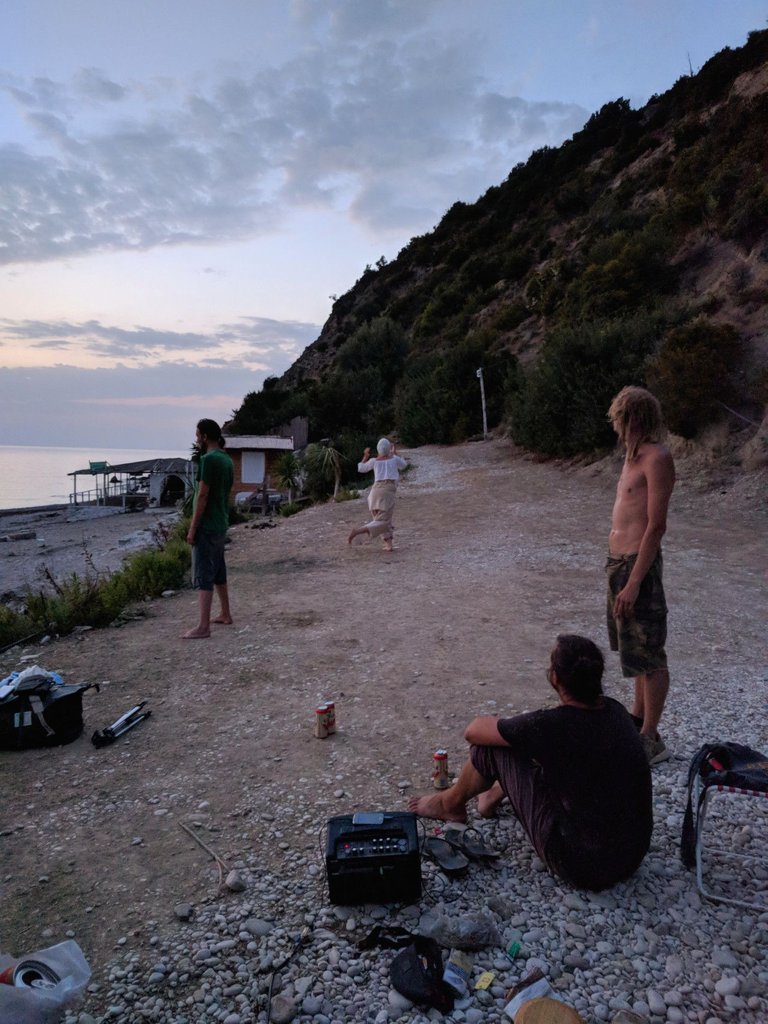 Img srcs:
All images taken by us
Thanks for stopping by <3