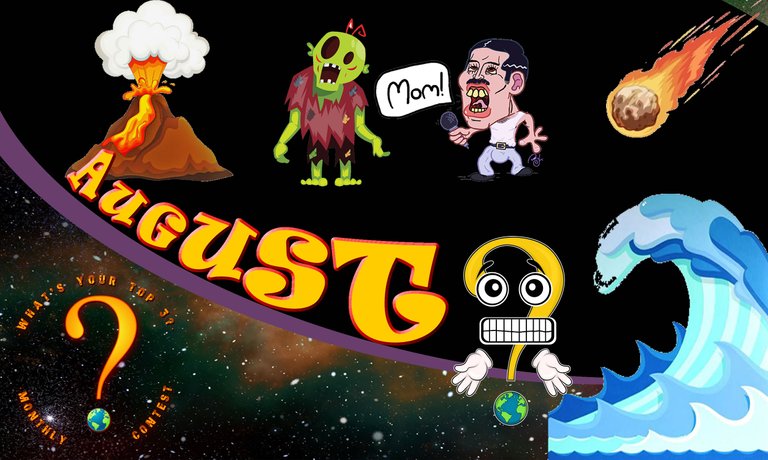 Poor Q! He's having a few nightmares at the moment. fire, brimstone, tsunami's, deadly asteroids, lava spewing volcanoes, zombies, angry Martian's, Freddie Mercury!, wait, what!!
I'm guessing why our illustrious leader has chosen Apocalyptic Movies as August's topic in the @yourtop3 contest.
If you want to enter Q's contest this month then check out his main intro post for this topic right here https://peakd.com/hive-186561/@yourtop3/your-top-3-monthly-contest-august-2020-what-are-your-favourite-end-of-the-world-movies
This month's topic is a fairly open one covering a lot of different genres. Anyone and everyone that likes their movie's should be able to find a bunch that fits the criteria.
So here are my three in chronological order.
Number 1 - 1968
Planet of the Apes
I have to admit that I was a little scared of this movie when I viewed it as a small boy. The soundtrack and score are terrifying and the whole concept for a kid was mind blowing. Still that didn't stop me from having a fascination with the story.
This film was released in 1968 and is impressive for its time. If you can overlook the fact that the apes mouths don't move then the costumes and characters are brilliant. Charlton Heston is at his very best as George Taylor, an astronaut on his way back to Earth after completing a mission.
The crew crash-landed on a planet, whilst in deep hibernation and making their way back home to Earth. They start exploring their surroundings and come across a primitive tribe of people that cannot speak. They are suddenly captured by what turns out to be the more advanced species on the planet, apes! The apes speak and are fully 'civilised'.
It's a great story with very poignant messages and the biggest plot twist ever made! Well, it was for me when I was a 6 year old!
There are lots of subsequent movies, spin offs and remakes but none come close to matching the original.
Number 2 - 1995
12 Monkeys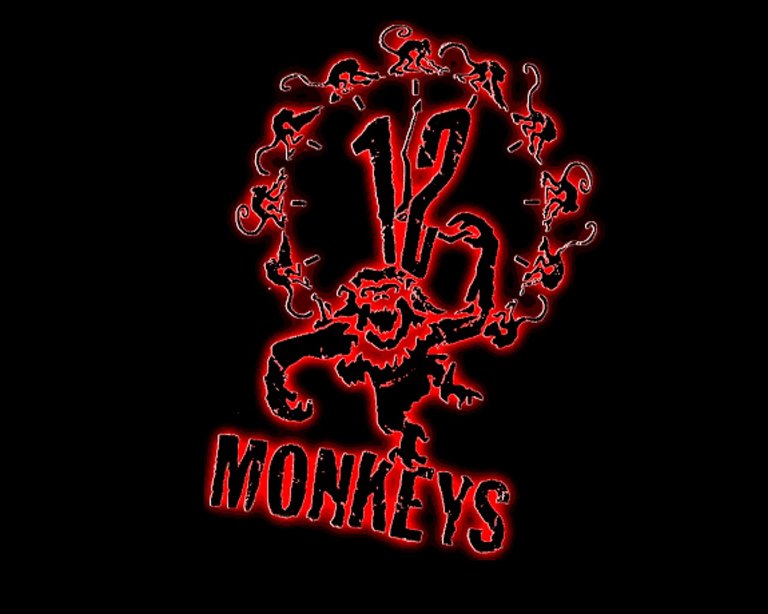 Time travel, viruses, mental institutions, activists and lots of weirdness. Ahh! It's Terry Gilliam, of course.
Great casting of Bruce Willis, Brad Pitt, Madeleine Stowe and Christopher Plummer. Pitt being absolutely on top of his game as the wacky Jeffery Goines. The rough synopsis is that Cole (Willis) is sent back in time (2035 to 1996) to stop the spread of a killer virus that wipes out the planet. His crazy ramblings about the end of the world get him locked away in a mental institution where he meets Dr Reily (Stowe) and Goines. Goines is a believer but bordering on insane and the Dr has sympathy, eventually, for Coles' plight. Together they set out to figure out how it all happened and who did it.
This movie is one of the best dystopian future/apocalyptic movies out there and imho, if you haven't seen it then it's definitely worth a look. If for no other reason than Brad Pitt's awesome performance.
Just before I announce my third choice…..
The Matrix (1999)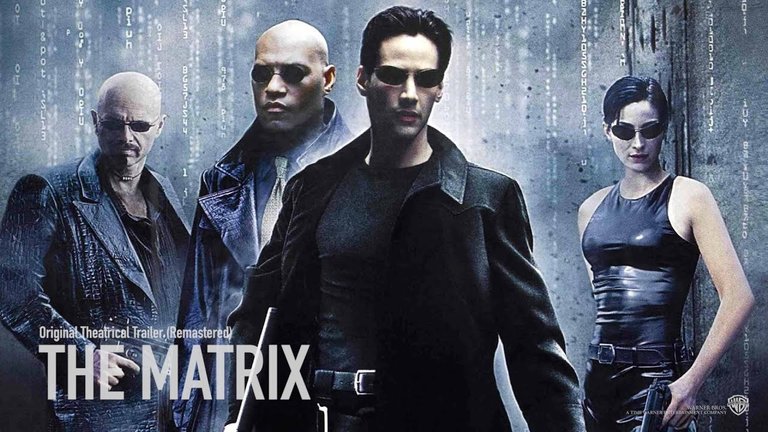 This is one of my favourite movies ever! Not just in this topic but of all topics. So in an effort to not keep repeating myself I am leaving it out but…..
Please Please Please!
Someone nominate it.
Number 3 - 2008
Wall-E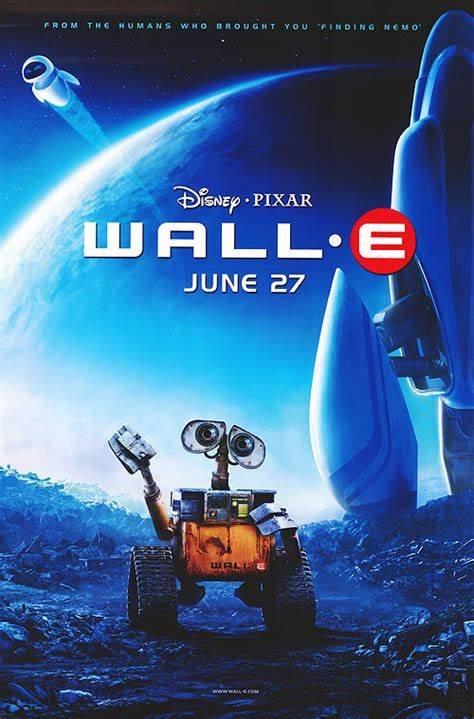 This beautiful, animated story is a favourite of mine. It's a very poignant story about how we are destroying the planet by consumerism, consumption and waste. Wall-e (Waste Allocation Lift Loader - Earth Class) is a very lovable character that is up there with some of the best animated characters ever made. You really connect with this little fella and his quirky actions and interests.
The very brief synopsis is that the earth is uninhabitable because the human race has gorged itself on crap and created so much waste that it has piled higher than skyscrapers. Nothing grows or survives apart from the mechanical cleanup team. The Buy N Large corporation has convinced everyone to buy this 'stuff' and they virtually own the planet. Amazon anyone?
The human race has left on a huge spaceship and are growing fat and do absolutely nothing for themselves except lay on hovering sunbeds and watch a screen. Meanwhile, back on earth Wall-E; who is addicted to human memorabilia like music and knick-knacks, finds a tiny shoot of a living plant and tries to nurture it back to health and help it flourish.
This sparks a series of events like falling in love with a lethal search and destroy robot called EVE. The result is that EVE's job is to find life on Earth and report back to the mothership when it's safe to return to earth. Wall-E end's up in all kinds of danger in a hilarious and sometimes nail biting way. His relationship with the 'faulty' EVE develops and they work together to awaken the human race and remind them of how to live again.
This story becomes more relevant as time passes and should have been given more credit than it received. A Pixar Masterpiece.
So there are my big three, Planet of the Apes, 12 Monkeys and Wall-E. I hope you enjoyed my choices. My selections are not eligible for the vote so if you like them don't forget to create a post and nominate.
And! btw don't forget to nominate
The Matrix!!
😁
Gaz