Faced with the attitude of children
I often hear friends saying,
His kid no turned over with him.
I often think,
Adults, mostly use the attitude of shattering thoughts / swearing / blaming / waiting, etc.,
Facing the child,
Personally, that attitude is bad.
I will persuade children,
She is your mother,
Even if she is wrong,
Even if she does n't understand what you say,
Even if you do n't think your mother loves you,
You should speak calmly,
Instead of shouting loudly ...
When we go to communicate with others,
We will all assume ourselves first,
It's me who is wrong,
But when we go to communicate with the children,
The attitude is always tough,
Always think me am right,
This mentality is undesirable.
and so,
First assume that the wrong one is yourself,
Face children with this attitude,
Will be more relaxed let your children,
The child feels that she is equal to you,
is not Instead of being bullied by you,
he will It's easy to accept you,
Double convenient and easy to communicate.
but,
Will use this attitude to face the children's parents,
Less than 80%!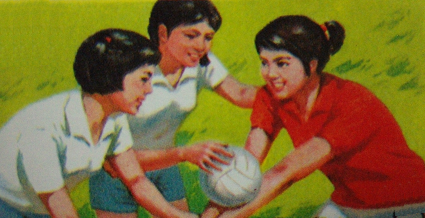 面对着小孩子的态度
常常听到朋友在说,
小孩子和他翻脸了.
我常想,
大人们, 大都是用着碎碎念/打骂/责备/等等的态度,
在面对着孩子,
个人认为, 那种态度都是不好的.
我会劝导着小孩子,
她是你的妈妈,
就算是她的不对,
就算是她不去理解你所说的话,
就算是你觉得妈妈都不爱你,
你也该心平气和的说话,
而不是大声的怒喊....
当我们去和别人沟通的时候,
我们都会先自我假设,
错的是我,
可当我们去和孩子沟通的时候,
态度总是很强硬,
总是认为自己是对哦,
这种心态是要不得的.
所以,
先假设错的是自己,
用这种态度去面对小孩,
就会比较缓和,
小孩子感受到她和你平等,
而不是被你欺压的一方,
就容易接受你,
双方便容易沟通.
不过,
会用这种态度去面对小孩的父母,
不到80%吧!