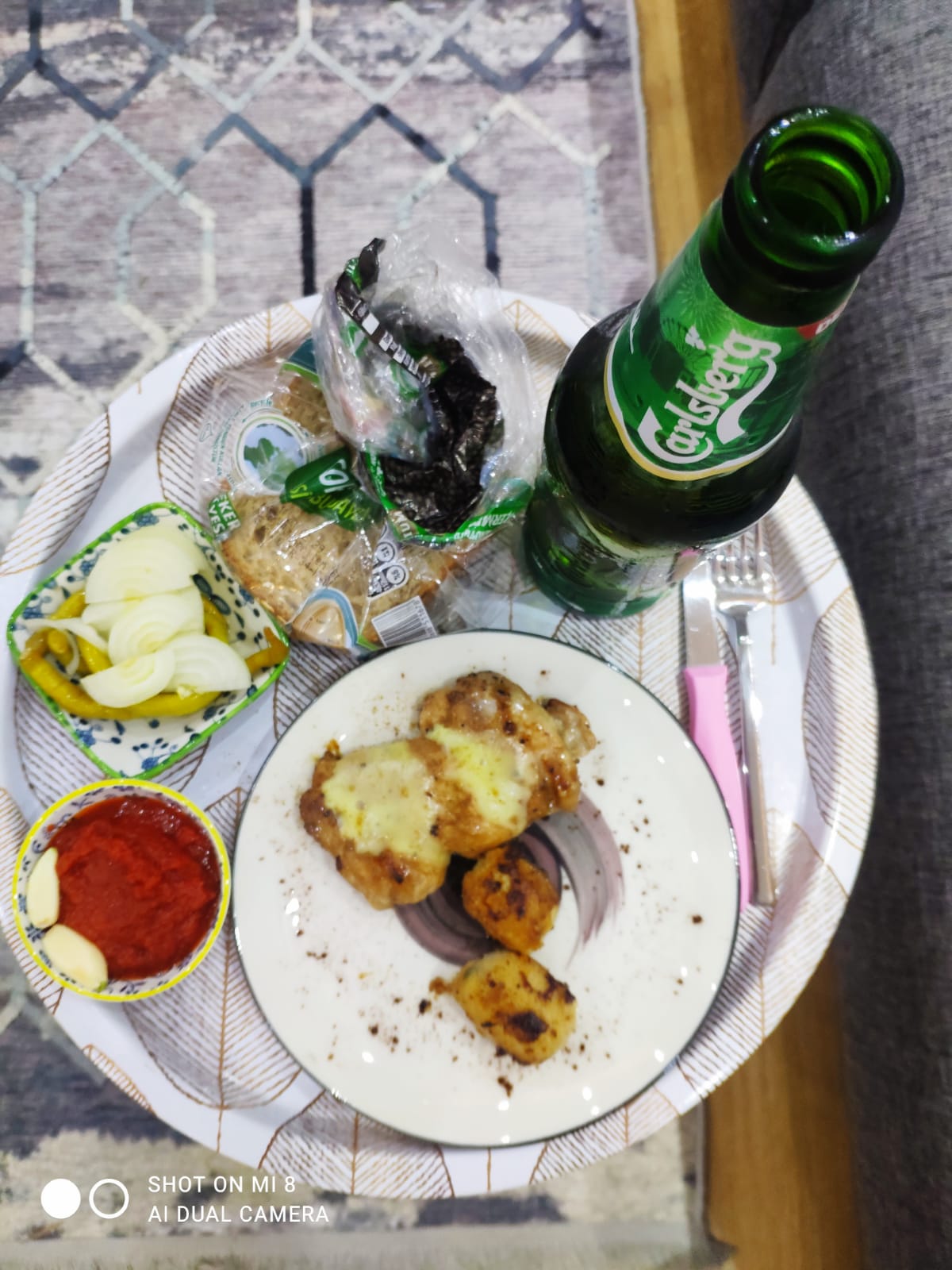 Hello beauties of hive world
Everyone's day was tiring but peaceful. Today was a very busy day. My job suddenly broke down. I am currently working for someone else.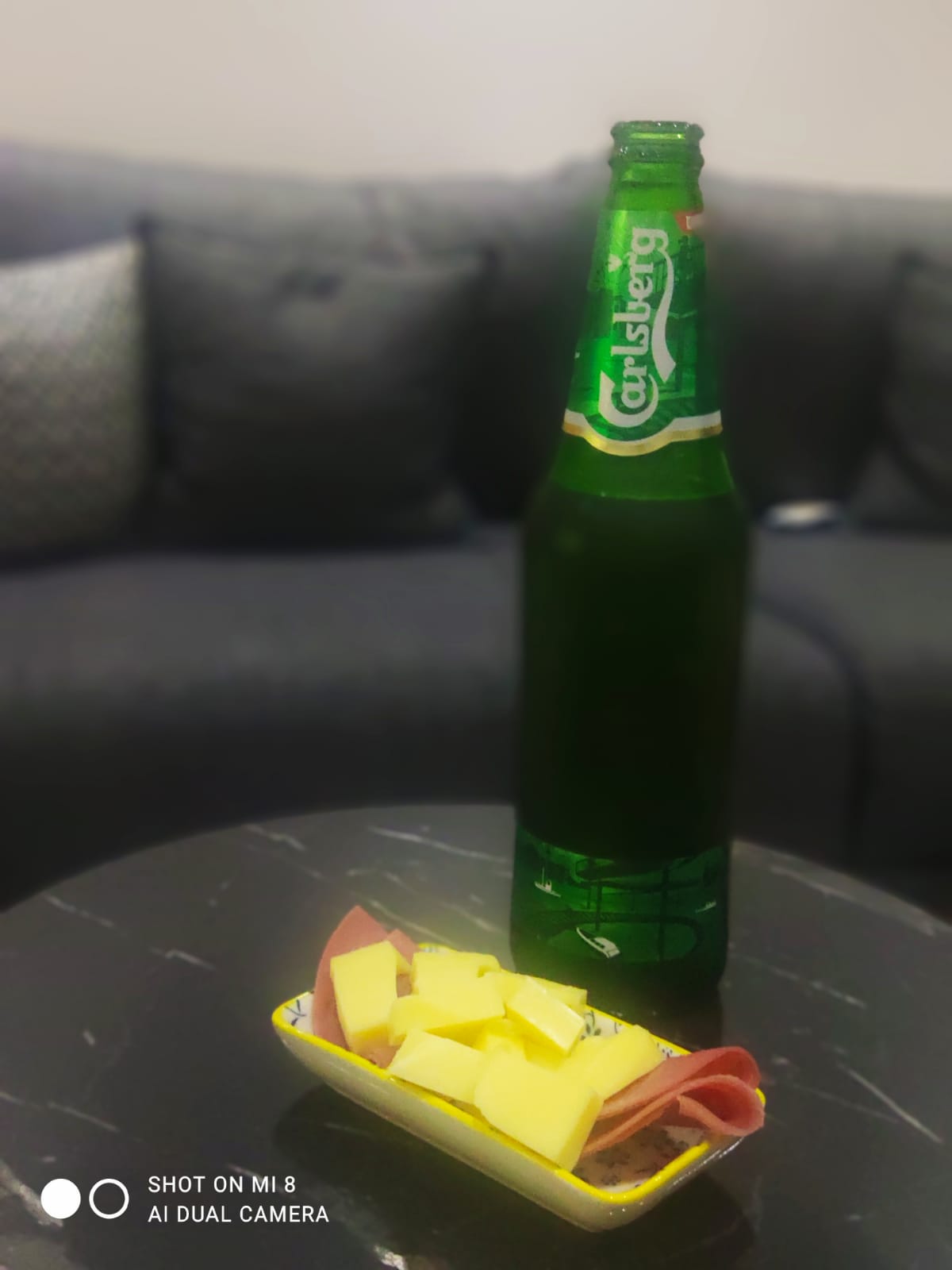 And your lady stayed overtime, she informed later that her work was over late and she would go to her father's house. I took care of myself and found myself in the nearest shopping place to the house.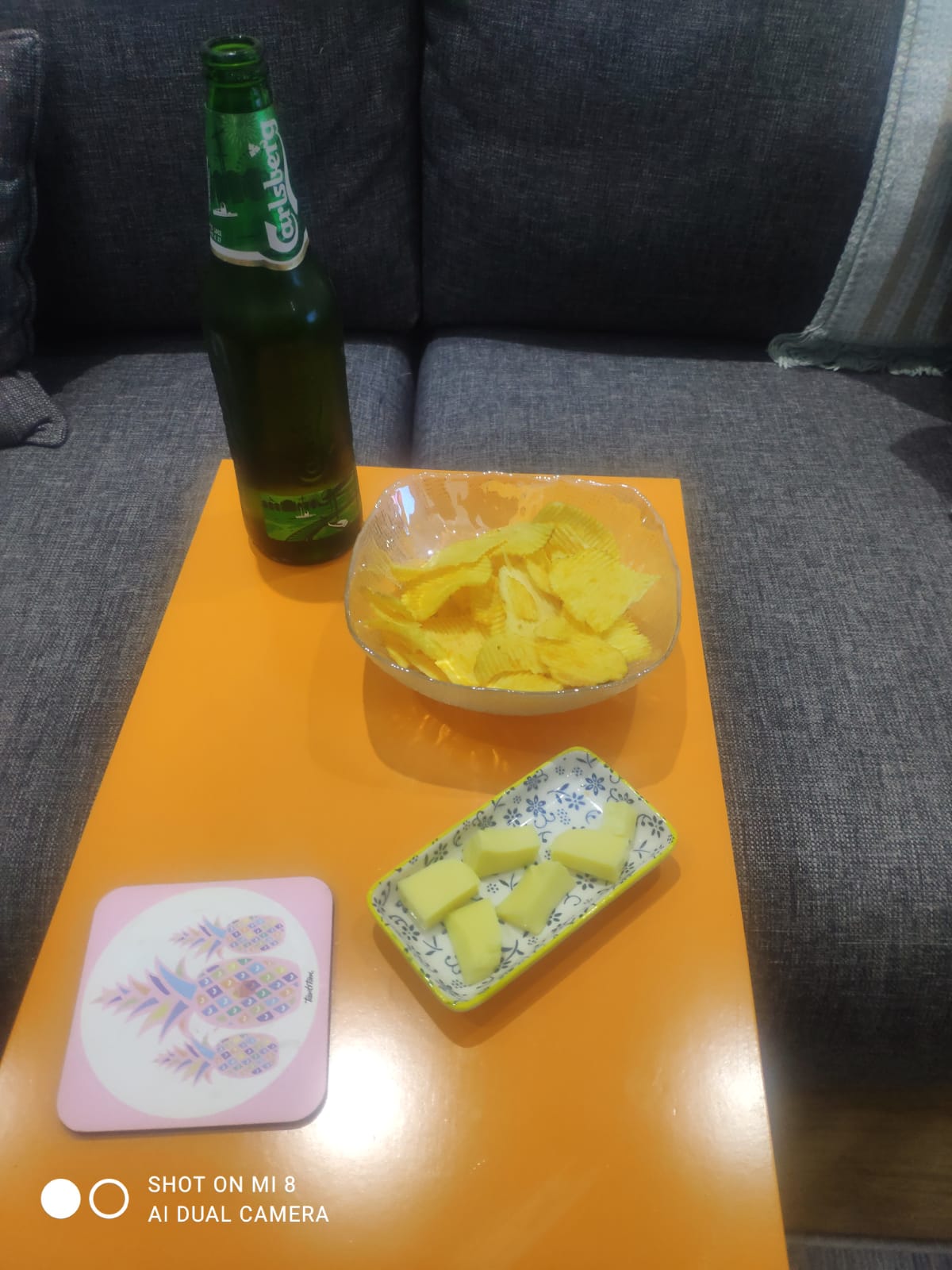 And I got myself an easy-to-serve chicken. I returned home, blended it with black pepper and salt without oil in the pan, then I used our homemade tomato paste as a sauce and prepared my appetizer plate with my homemade pickled hot pepper, garlic onion and my indispensable beer.
The short summary of my long and tiring day that I have prepared for you, enjoy yourself, good likes and comments, take care of yourself, see you next post :))