Southern Leyte was hit by the Supper Typhoon Odette in December 2021. Due to the unanticipated outcomes and harm it caused to our lives, many of us were sad. We have lost our homes, loved ones, and smiles.
I can still recall that moment, a few hours before the typhoon Odette arrived, when I was participating in youth activities with my peers at the church. The clouds became so dark around 4 p.m., and the wind is gradually leveling out. Until we advise everyone to return home to ensure our safety and prepare for our evacuation. Because he is also concerned, the president of the church agreed to our suggestion.
The wind was already strong when I went home around 4:30. I guided my grandmother to the house of her children, not far from the ocean, with my assistance as she carried her belongings there.
We were all scared and in panic at 5 p.m. when the strong wind and heavy rain started. We had no real expectation that such things would occur. Due to the strong wind, many homes had their roofs blown off. The sea water also damaged our homes, and rescuers, the Tanod, reported that the sea waves rose even higher than our house.
The situation has gotten even worse in the past hour, the house where we are staying has sustained enough damage, and we are extremely concerned about what might happen next. We all yelled as the strong wind blew away the house's roof. I never look away from my grandmother because I can see how scared she is.
Thank goodness that rescuers arrived and assisted us in moving to a safer house. We are safe thanks to the rescue workers.
Even though the typhoon has passed completely around 9 p.m., we all remain because we never know what might happen next. We waited until tomorrow, which was the saddest day of our lives.
Here let mw show to you our house.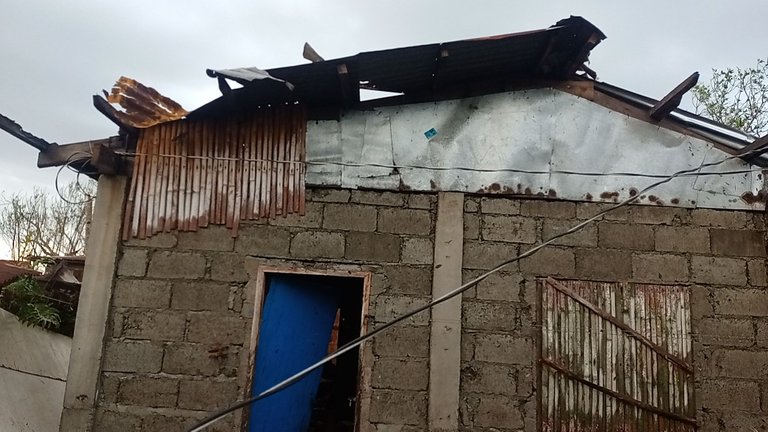 Our house main entrance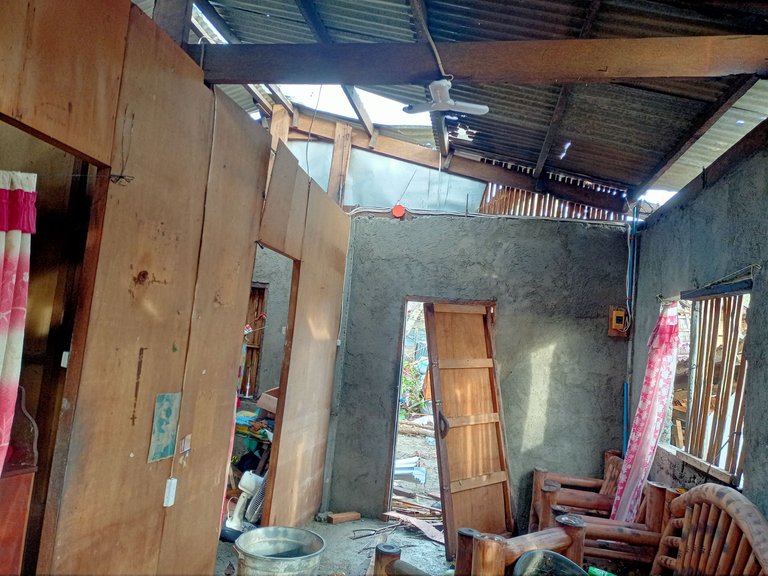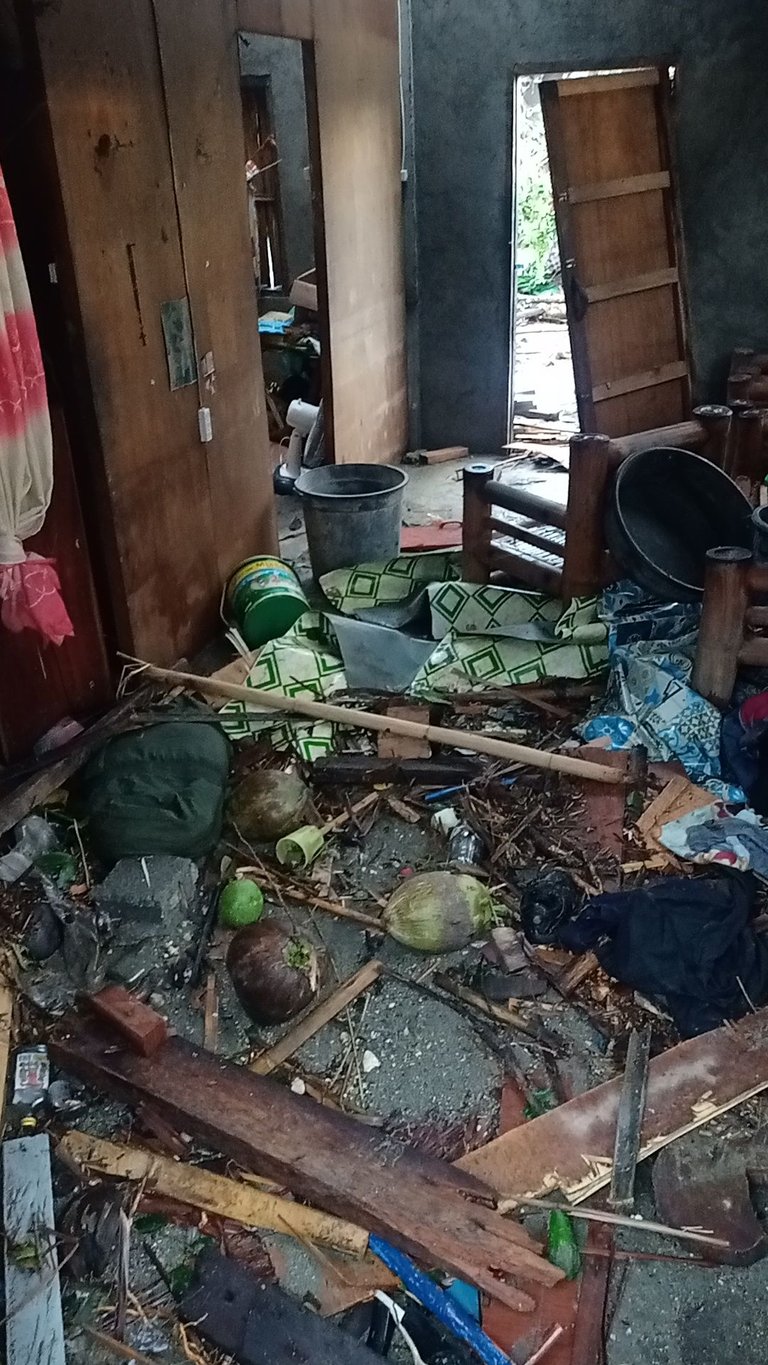 Our sala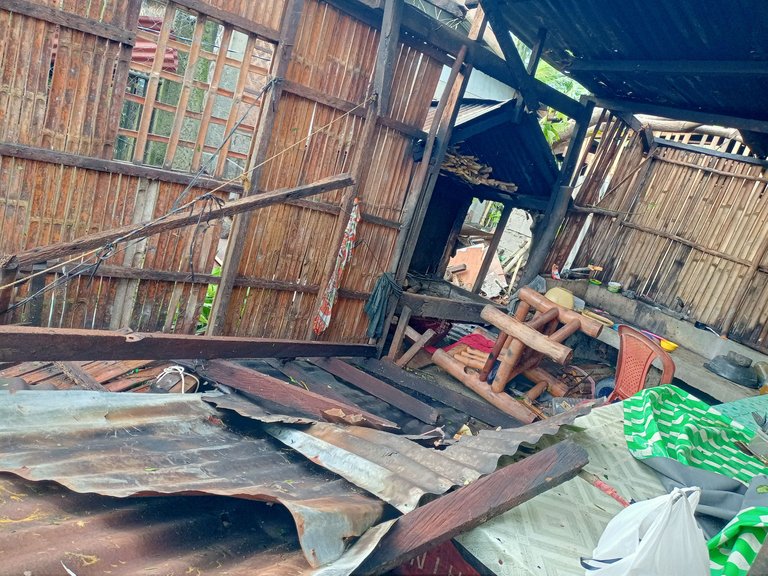 Our kitchen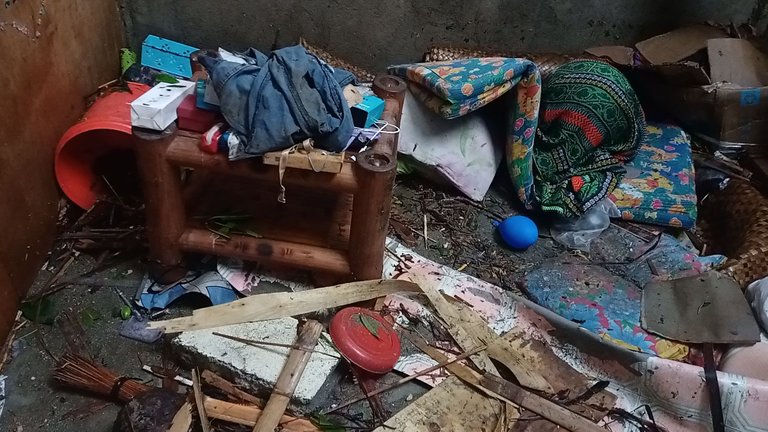 My room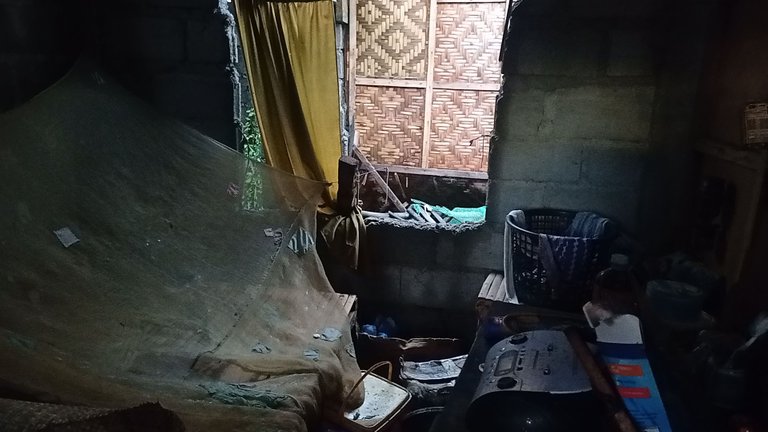 Grandma's room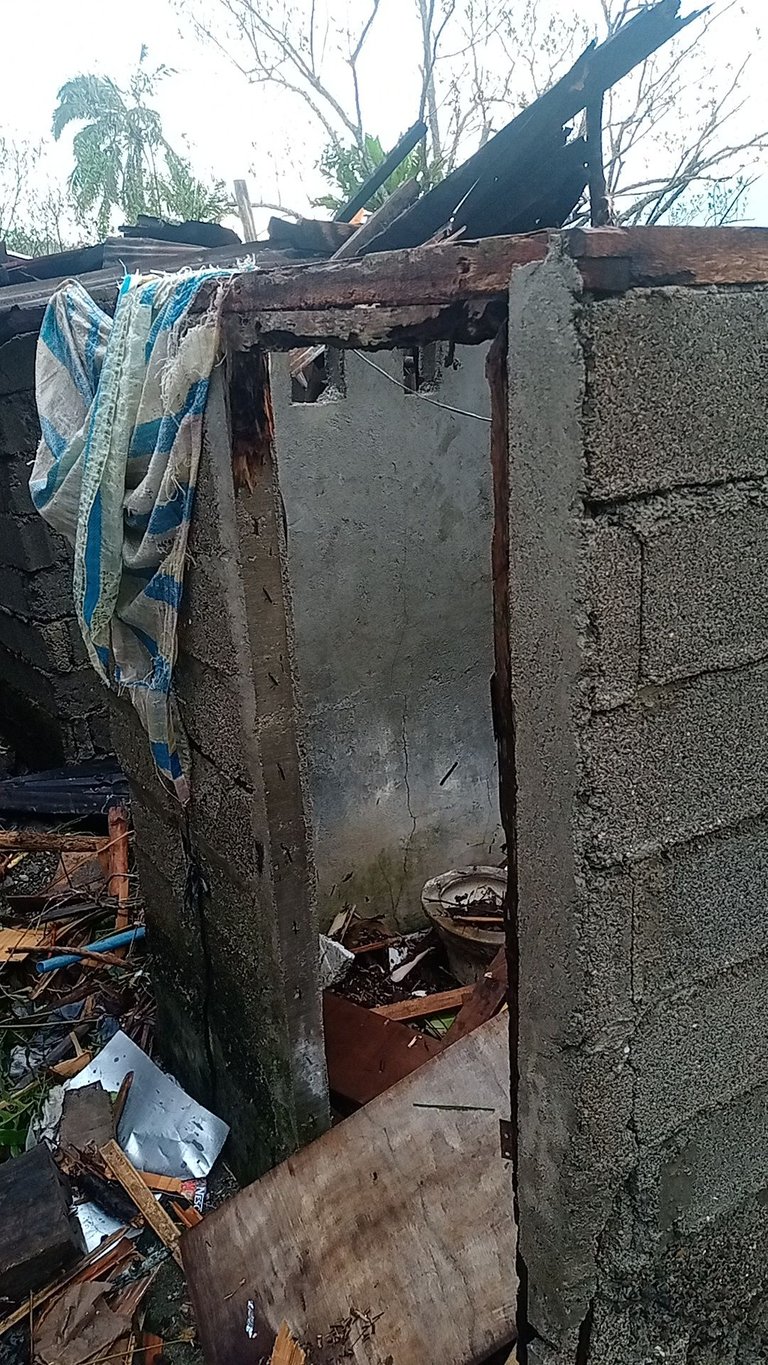 Our comfort room
When I look at these pictures, I am struck by how difficult and painful our lives are. I felt like I had just stepped outside of my comfort zone when I saw our house in this condition. That was a difficult experience, and I still remember how we struggled financially in December 2021.
Finally, work on renovating our home got underway with the assistance of my grandmother's grandson. Last week, I communicated with my uncle, who helped pay for my grandmother's medication. He works and lives abroad with his family, he has a stable life that the rest of our family did not have, so we asked for his assistance. I can finally see the changes to our previous home, which makes me so happy after so many months. Our damaged kitchen served as the primary focus of the renovation. Grandma is happy that this has happened because she will soon live in a house that has been improved.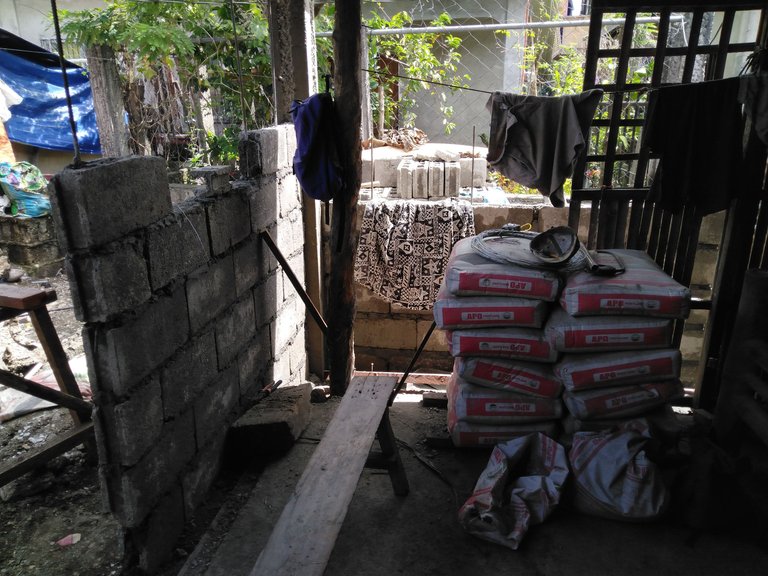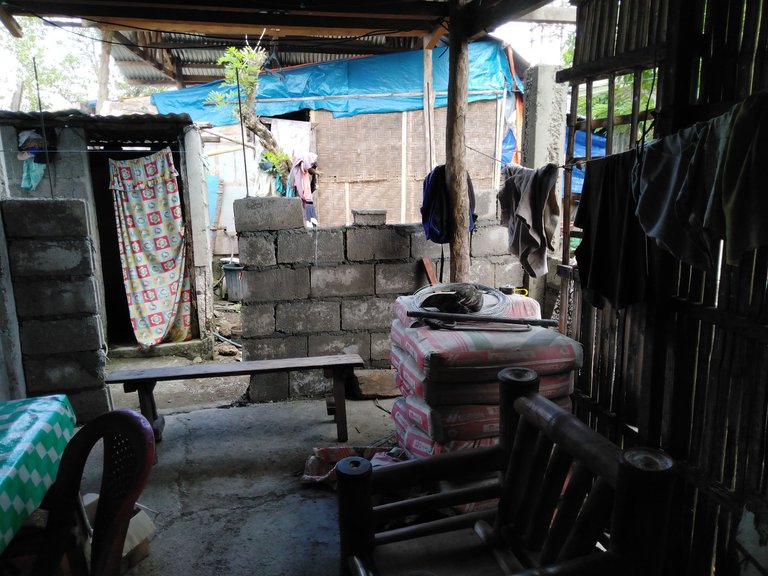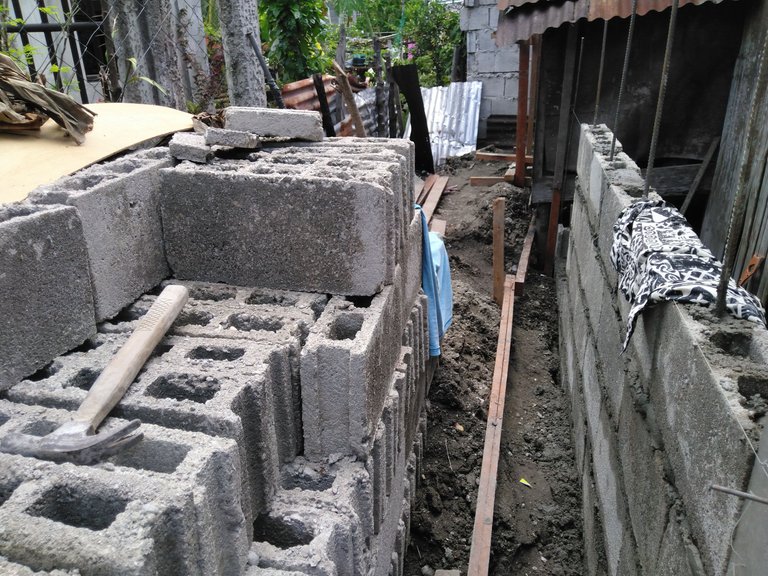 My grandmother and I are both content that we will soon be able to live in comfort as we begin the renovation of our home.
We, as well as all of the victims, went through a very difficult time as a result of the event. Due to what we experience, we began to panic each time heavy rain and strong winds approached. Just as I'm typing this, it started to rain heavily and our electricity went out. When she told me to pack my belongings, my grandma did so in a panic. Even Dark, my dog, is traumatized by his experience and now sleeps beside me. I understand him because Dark witnessed Odette's strength.
All I can hope for is that nothing bad will occur again. Because we never know what might happen next, we should all always be safe and prepared. If something like this occurs, our safety should be our top priority because we can buy things at the store, but our life? We should always pray and stay safe because we only have one.
Above all else, I just hope that our dependable workers will successfully complete our house renovation. We are very grateful for the help that my uncle did to us.