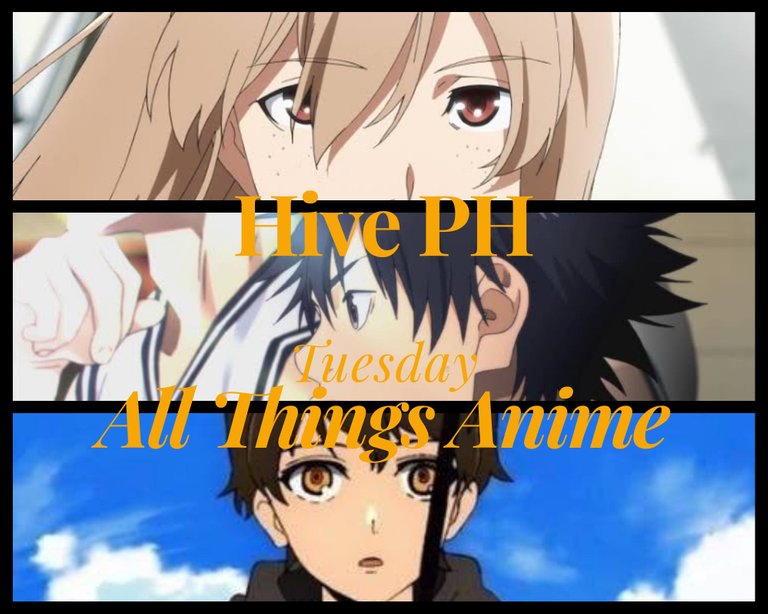 Happy Tuesday everyone! To most of us, it's the 2nd day of the workweek which is usually roughly translated as Monday #2. At a different viewpoint, Tuesday means 3 days left and it's weekend again! But let's reinvent Tuesday. Let's make it Tuesday All Things Anime!
Calling All Otaku!
And to get you all hyped up about this, we invite you to post anything anime. It's anime galore! If you like making anime reviews, show us your anime reviews of your latest pick. Speaking of anime picks, if you like to list down your top anime recommendations, all the better!
This challenge is open to all artists as well. Share your your drawings and anime art. Love singing your anime OST, we'd also love to hear them. Just remember to cite your references, and give credit where credit is due.
Mechanics
All Things Anime is open to all Hiveans who loves anime.
Your post should be written in english. You may use your native language but add an english translation.
You may post through the Hive PH community but you may also post through other communities, just don't forget to include the #hiveph tag.
Mention anywhere in your post that it is your official entry for the Hive PH Tuesday All Things Anime challenge.
Comment your postlink in this post.
Upvote and reblog this post.
This challenge will run until Monday, 11:59MN MNL. Winner will be announced on Tuesday.
Prizes
1st place
5 Hive + 100% upvote from @hiveph for 7 days, 1 post per day
2nd place
4 Hive + 75% upvote from @hiveph for 7 days, 1 post per day
3rd place
3 Hive + 50% Upvote from @hiveph for 7 days, 1 post per day
We will be looking forward to your anime entries!
Image sources:
Tower of God
Ahiru no Sora
Gleipnir
We are also inviting you to subscribe to Hive PH to help with the curation and post promotion.
Don't forget to follow Hive PH trail on hive.vote as well.
Chat and interact with our fellow Filipinos in our discord channel.
Follow us on Twitter and Facebook