Hola que tal amigas y amigos amantes del maravilloso mundo del deporte, por aquí paso para exponer un nuevo contenido en la plataforma de HIVE y la comunidad de @fulldeportes. En esta oportunidad hablare un poco de los lanzadores que han destacado en la pelota rentada venezolana durante la presente temporada; y que han puesto números como para ser considerados o sometidos a evaluación, por parte del manager Omar López. Nombres como el de Erick Leal de los Navegantes del Magallanes, Mario Sánchez de las Águilas del Zulia, Néstor Molina de los Cardenales de Lara, Omar Bencomo de los Caribes de Anzoátegui y Ángel Padrón lanzador zurdo de los Tigres de Aragua; deberían ser tomados en cuenta al menos para la preselección de Venezuela, a falta de buenos brazos, que son el punto neurálgico dentro del combinado que nos representara en la cita de marzo.
Hello friends and friends who love the wonderful world of sports, here I come to expose a new content on the HIVE platform and the community of @fulldeportes. This time I will talk a little of the pitchers who have excelled in the Venezuelan baseball during the current season; and who have put numbers to be considered or submitted for evaluation by the manager Omar Lopez. Names like Erick Leal of the Navegantes del Magallanes, Mario Sanchez of the Aguilas del Zulia, Nestor Molina of the Cardenales de Lara, Omar Bencomo of the Caribes de Anzoategui and Angel Padron left-handed pitcher of the Tigres de Aragua; should be taken into account at least for the pre-selection of Venezuela, in the absence of good arms, which are the neuralgic point within the combined team that will represent us in the March meeting.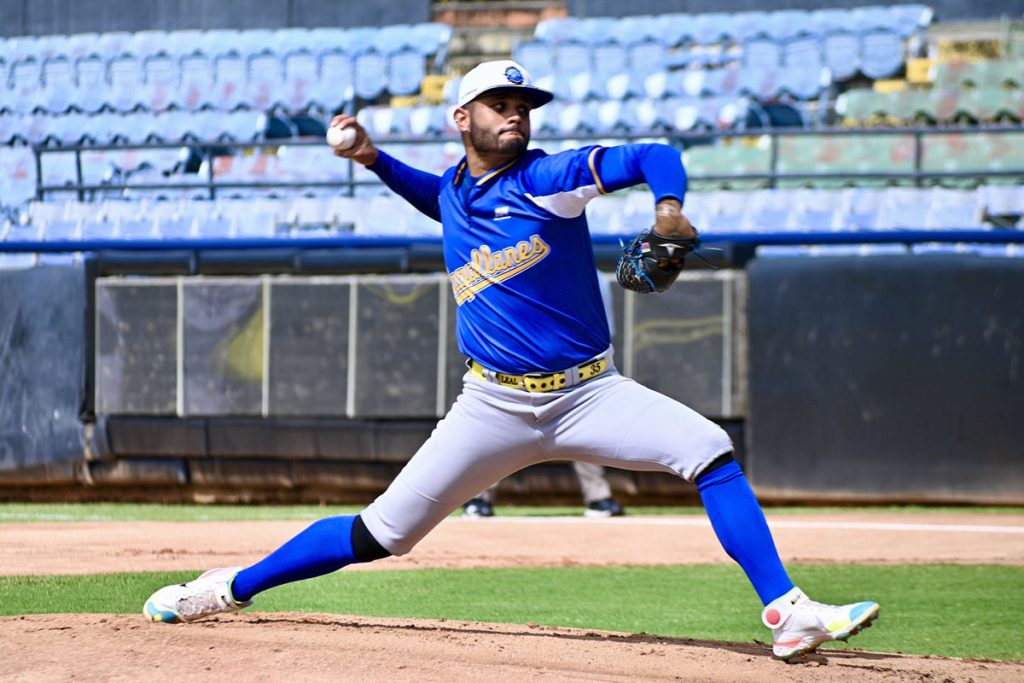 Fuente
---
Lanzadores con el grado de grandes ligas como Carlos Carrasco que jugo con los Mets de New York, Germán Márquez de los Rockies de Colorado, Pablo López de los Marlins de Miami, Luis García de los Astros y Martín Pérez de los Rangers de Texas además la posible incorporación de Eduardo Rodríguez de los Tigres de Detroit, son parte de una posible rotación para Venezuela sin embargo creo que esto no está definido ya que algunos pudieran tener limitaciones y Omar López debe echar un vistazo a lo que ha hecho Erick Leal esta temporada con los Navegantes del Magallanes donde ha ganado 7 juegos como abridor, perdió 2 en 12 aperturas dejando una aceptable efectividad de 3.70 en 56.0 entradas poncho a 41 rivales y solo otorgo 18 boletos. Leal no ha estado en grandes ligas sin embargo sus numero en México y Venezuela son considerables, pudiera actuar de emergencia como abridor o en su defecto como relevista largo.
Pitchers with major league grade like Carlos Carrasco who played with the New York Mets, German Marquez of the Colorado Rockies, Pablo Lopez of the Miami Marlins, Luis Garcia of the Astros and Martin Perez of the Texas Rangers plus the possible addition of Eduardo Rodriguez of the Detroit Tigers, are part of a possible rotation for Venezuela however I think this is not defined as some may have limitations and Omar Lopez should take a look at what Erick Leal has done this season with the Navegantes del Magallanes where he has won 7 games as a starter, lost 2 in 12 starts leaving an acceptable effectiveness of 3. 70 in 56.0 innings he struck out 41 opponents and only gave 18 tickets. Leal has not been in the big leagues but his numbers in Mexico and Venezuela are considerable, he could act as an emergency starter or long reliever.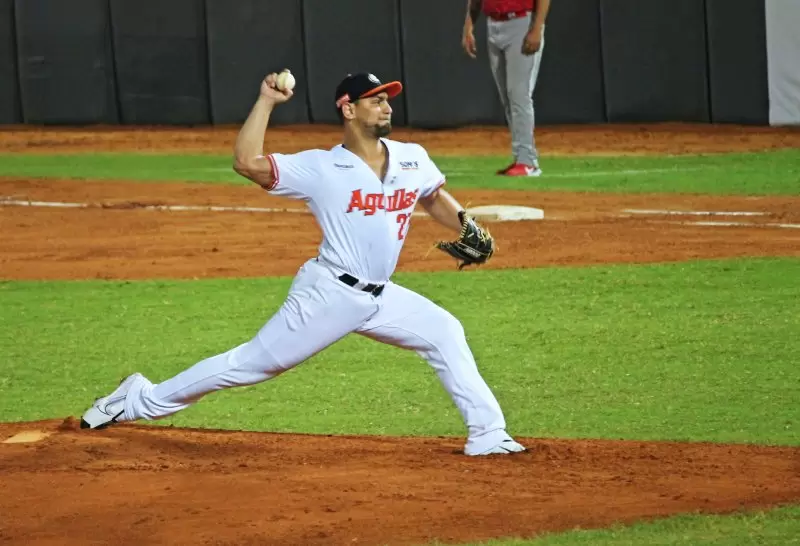 Fuente
---
Mario Sanchez de las Aguilas del Zulia dejo la mejor efectividad para un abridor en la liga con 2.38. Luego 56.2 entradas lanzadas, mas 34 ponches recetados lo que pudiera llevarlo a ganar el premio de lanzador del año pues solo acepto 15 carreras limpias, perdio 3 juegos en los que sus compañeros de equipo no batearon, luego de eliminación de su equipo fue tomado por los Cardenales de Lara y obtuvo una victoria por lo que se mantiene activo y merece estar en la preselección.
Mario Sanchez of the Aguilas del Zulia left the best effectiveness for a starter in the league with 2.38. After 56.2 innings pitched, plus 34 strikeouts which could lead him to win the pitcher of the year award because he only accepted 15 clean runs, he lost 3 games in which his teammates did not bat, after the elimination of his team he was taken by the Cardenales de Lara and got a victory so he remains active and deserves to be in the preselection.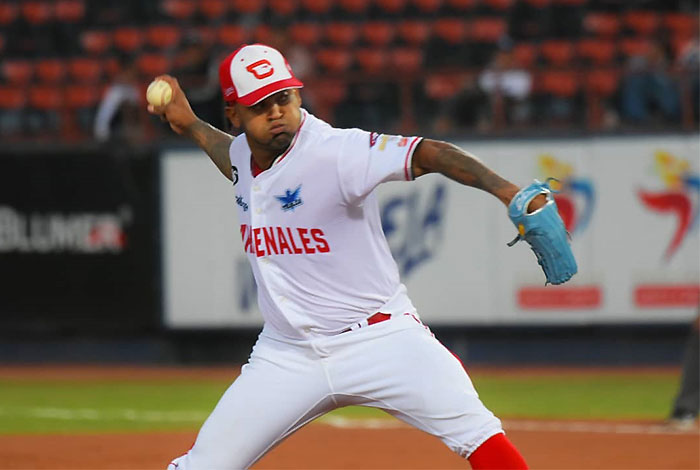 Fuente
---
Néstor Molina merece al menos ser convocado a la preselección, y aunque sus números como abridor no fueron tan resaltantes, considero que puede ayudar mucho en el relevo, pues con Cardenales lanzo más de 50 entradas, poncho a 29 rivales y dejo una efectividad de 5.40. Gano 3 perdió 2 en 12 juegos iniciados. Otro que también tienes los méritos para ir en busca de un cupo es Omar Bencomo quien en más de 40 entradas con los Caribes dejo una efectividad de 6.02. En 12 juegos iniciados es un lanzador que ya ha participado en el clásico, además Omar López lo conoce y sabe el potencial que tiene para ponchar a sus rivales; no caería mal como relevista, su único detalle pudiera ser el descontrol.
Néstor Molina deserves at least to be called to the preselection, and although his numbers as a starter were not so outstanding, I believe he can help a lot in relief, because with Cardenales he pitched more than 50 innings, struck out 29 opponents and left a 5.40 ERA. He won 3 lost 2 in 12 games started. Another that also has the merits to go in search of a place is Omar Bencomo who in more than 40 innings with the Caribes left an effectiveness of 6.02. In 12 games started he is a pitcher who has already participated in the classic, also Omar Lopez knows him and knows the potential he has to strike out his rivals; he would not fall badly as a reliever, his only detail could be the lack of control.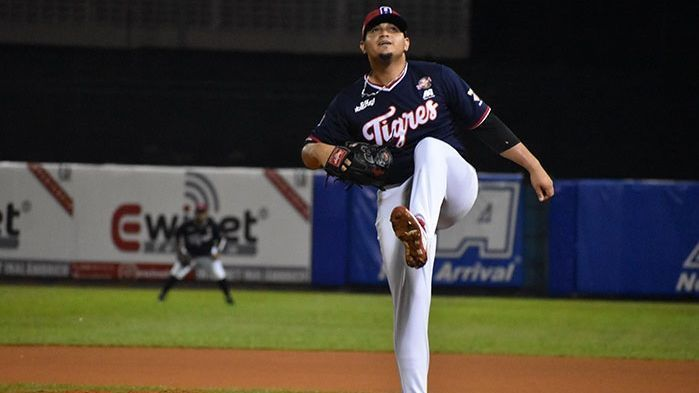 Fuente
---
Ángel Padrón por su condición de lanzador zurdo y de acuerdo a los números que puso esta temporada con los Tigres de Aragua debería buscar un cupo en la lista definitiva que emita Omar López. Lanzo para record de 4 ganados y 1 perdido en 10 aperturas poncho a 23 rivales en 42.1 entradas, otorgo 16 boletos y además tuvo un gran control en sus lanzamientos, en la actualidad está jugando la semifinal con los Tigres. Todos estos lanzadores antes mencionados, tienen el potencial para ser considerados a ser llevados al clásico mundial, sus números durante la presente campaña así lo avalan solo queda esperar la decisión del manager; pues en la presente temporada hay otros lanzadores que pueden ser vistos y tomados en cuenta de acuerdo a la exigencia de López.
Angel Padron for his status as a left-handed pitcher and according to the numbers he put this season with the Tigres de Aragua should seek a place on the final list issued by Omar Lopez. He pitched for a record of 4 wins and 1 loss in 10 starts, struck out 23 opponents in 42.1 innings, gave 16 tickets and also had a great control in his pitches, he is currently playing the semifinals with the Tigres. All these pitchers mentioned above, have the potential to be considered to be taken to the World Classic, their numbers during the current campaign support it, we only have to wait for the manager's decision, because this season there are other pitchers that can be seen and taken into account according to Lopez's requirements.