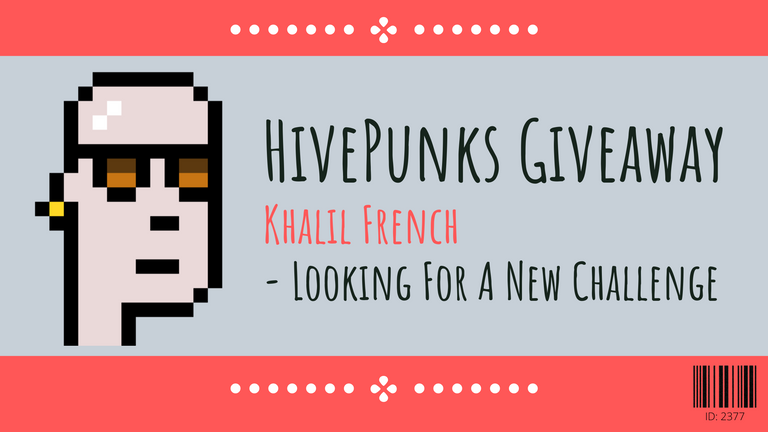 Hive Punk Raffle
A couple of weeks ago, I wrote this post and while it was a bit of a wait until 25 referrals signed up to join my Listnerds team, yesterday number 25th finally arrived. I couldn't do the raffle yesterday but today I've made sure to sit down and create this post for the winner.

Active vs inactive team members
I know some may have been busy checking out Listnerds after signing up, but I'm happy to see more of you log in every few days or even daily. Trust me, it's worth it! I hope that now that a few weeks have passed, more people will feel comfortable adding Listnerds to their daily task list and add more earnings to their Hive journey. I'm thinking of creating a Discord group for my team members, let me know if you are interested in that if you've signed up under my link.

The entries
I mentioned it before, but as someone signs up and then doesn't get active on Listnerds, these refs aren't visible by name for me so I can't include these in the raffle as I simply don't know who to include. Further, one of my refs is my boyfriend, obviously, I excluded him from the raffle too. With those exclusions, 22 people have been included in the raffle: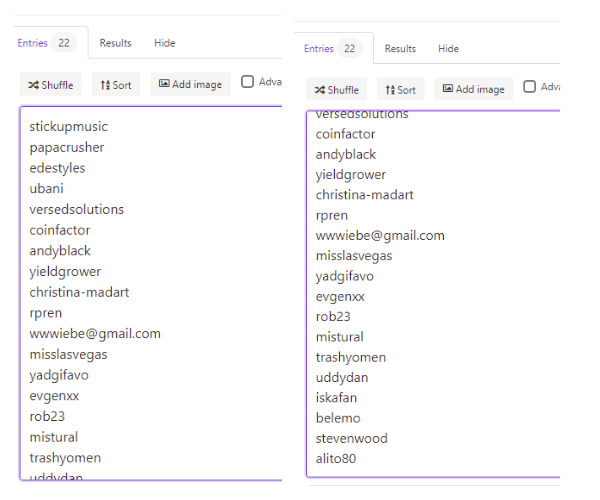 I had to take two screenshots as the list wasn't visible at once. But with a little overlap of the names you can clearly see the entries I filled in.

Time to spin the wheel!
Are you ready? It's time to spin the wheel and see who won #HivePunk Khalil French ID: 2377.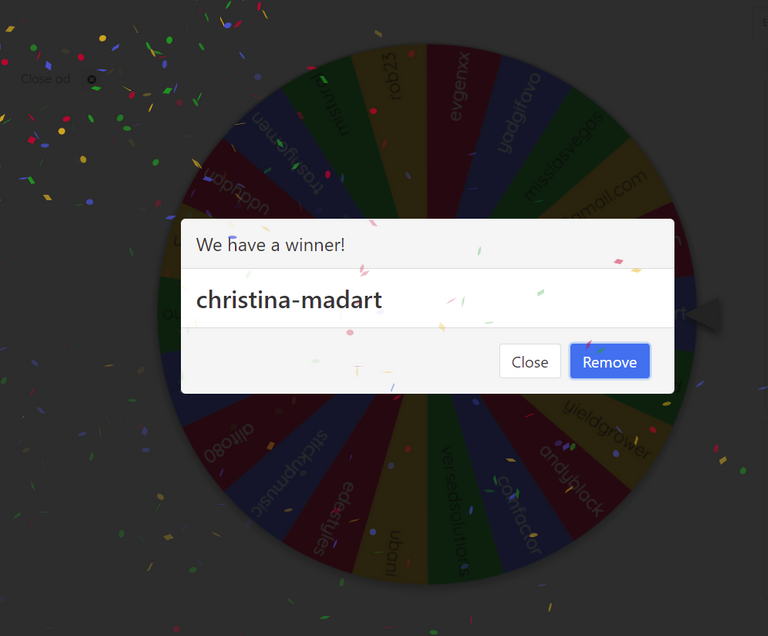 Congrats @christina-madart for winning the HivePunk raffle. I will send it over to you shortly.
You can find your new family member here by connecting your Hive account with Keychain. You will find Khalil French in your gallery once I sent him over.
Have fun with him, and if you feel inspired, I challenge you to write a Punk Backstory about him. Inspiration can be found below in my previous HivePunk Backstories.
Now that this raffle is behind us, let's kick some ass on Listnerds!

My Punk Backstories
Meet Mordechai | A comedian who became famous thanks to Hive!
Rhett Downs | Where there's Hive, there's home
Zayn Villa's Tinder Date
The Bartender Tales with Alistair Richmond
Helen Wilkinson the music therapist
Thanks to @themarkymark for creating the @punksonhive!

Credits
The text divider is my own design, where I sometimes use images from Canva Pro or in other cases, my own images.

Let's Connect
If you want to connect, you can give me a follow on my socials. For inquiries, you can send me a direct message on Discord.

My Referral Links: