Hello Everyone, I wanted to make a small update and show you some of my latest miniature designs. These are the undeads I made for Halloween.
---
First 4 miniatures are classic modern zombies, representing various city inhabitants. They are a nice supplement to the the previous zombies I made and should make for a good undead horde for various scenarios with zombies at the forefront.
---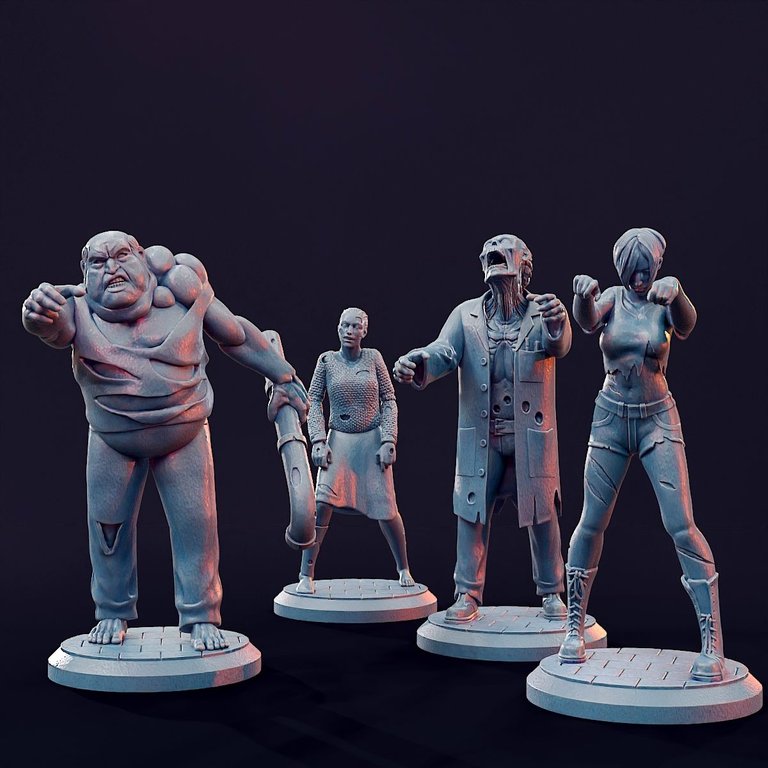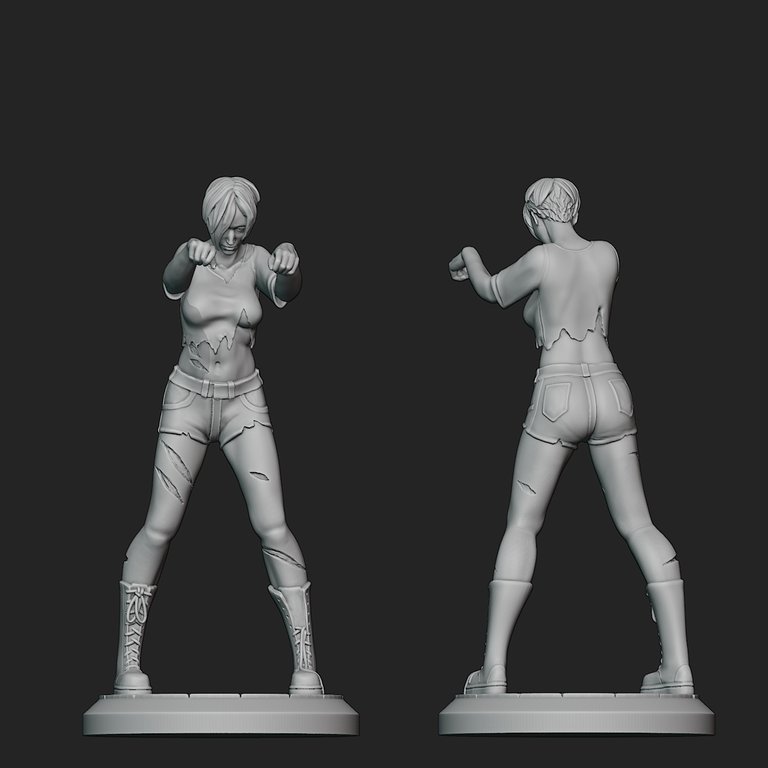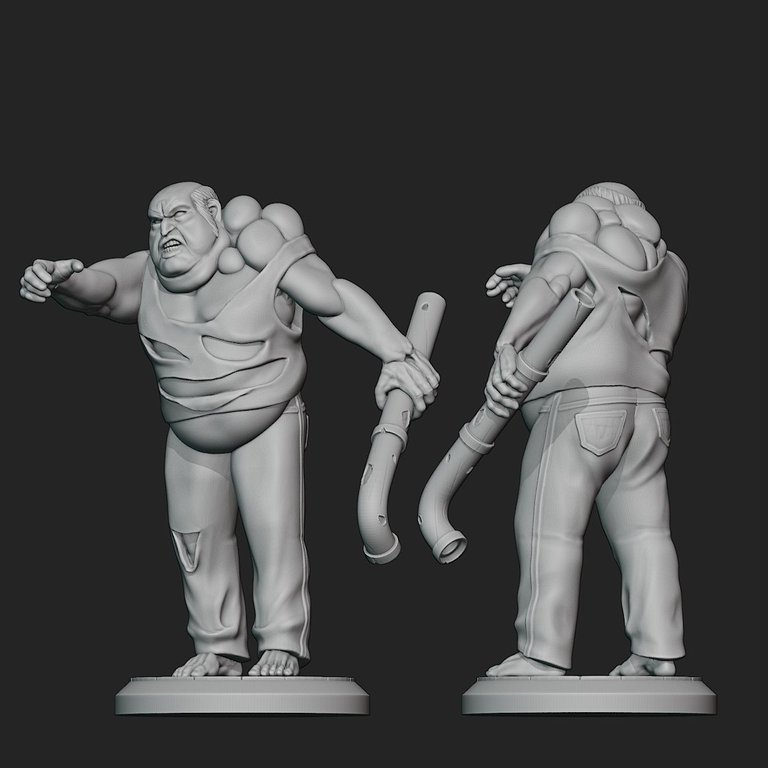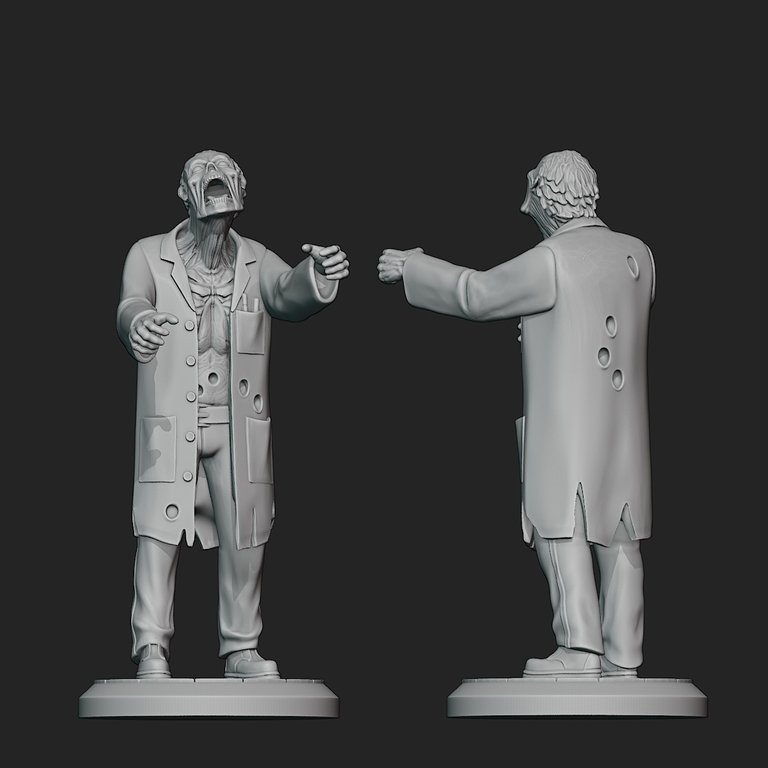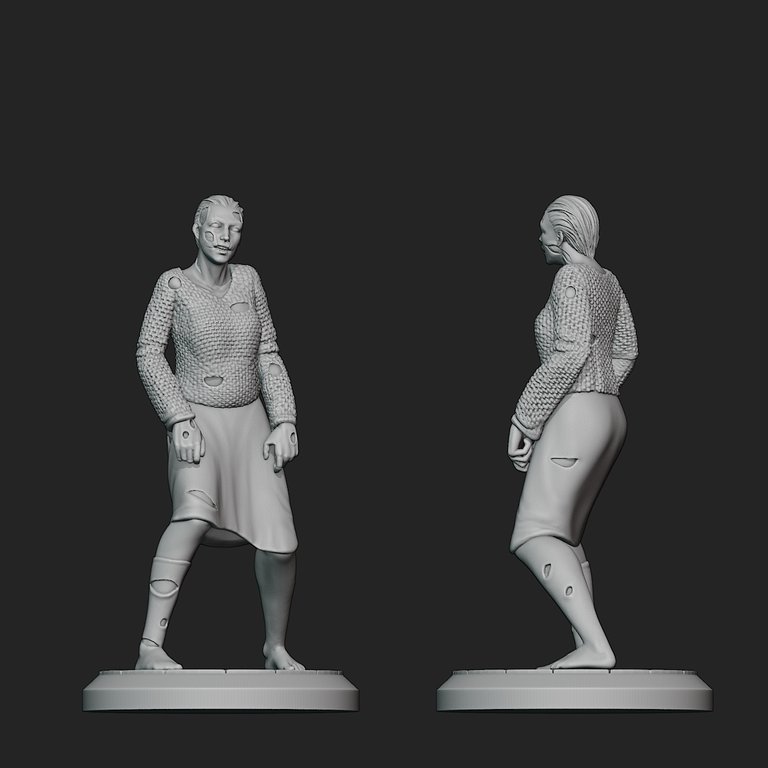 ---
---
Then a more deformed zombie with a large growth on it's head and the lower half of its body missing. This undead was reanimated a long time ago and is now undergoing some kind of grotesque transformation into a new, more dangerous form.
---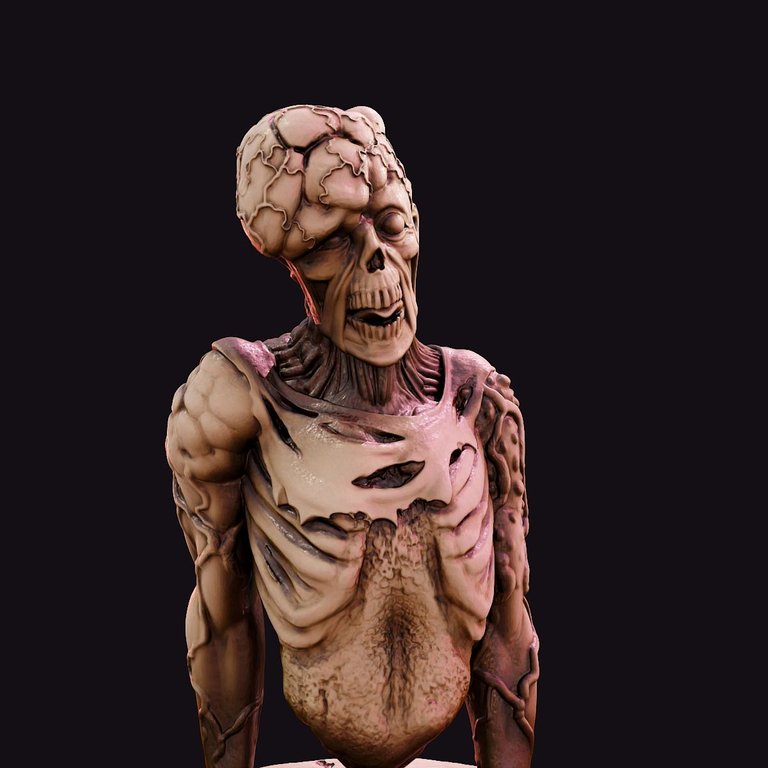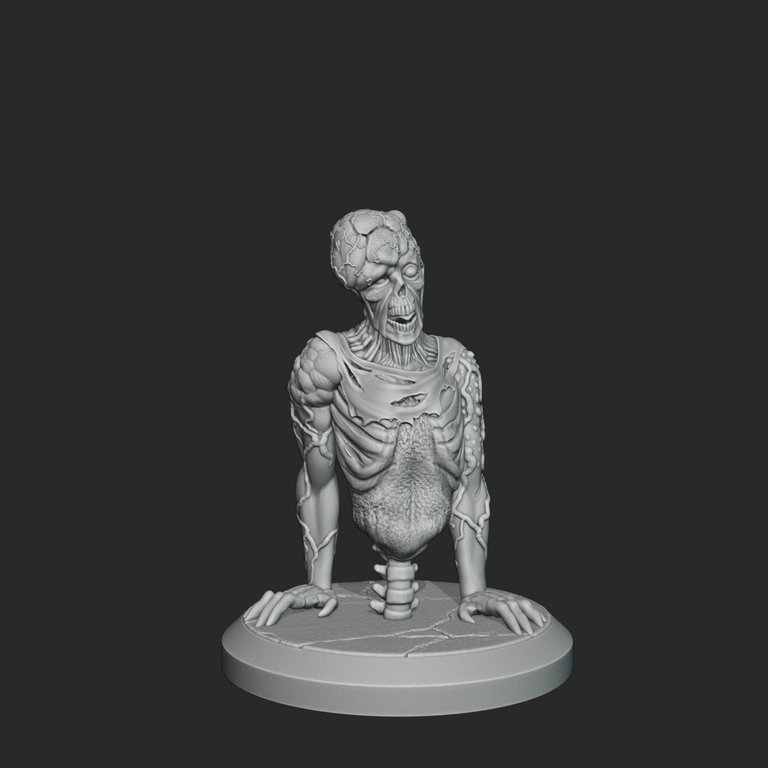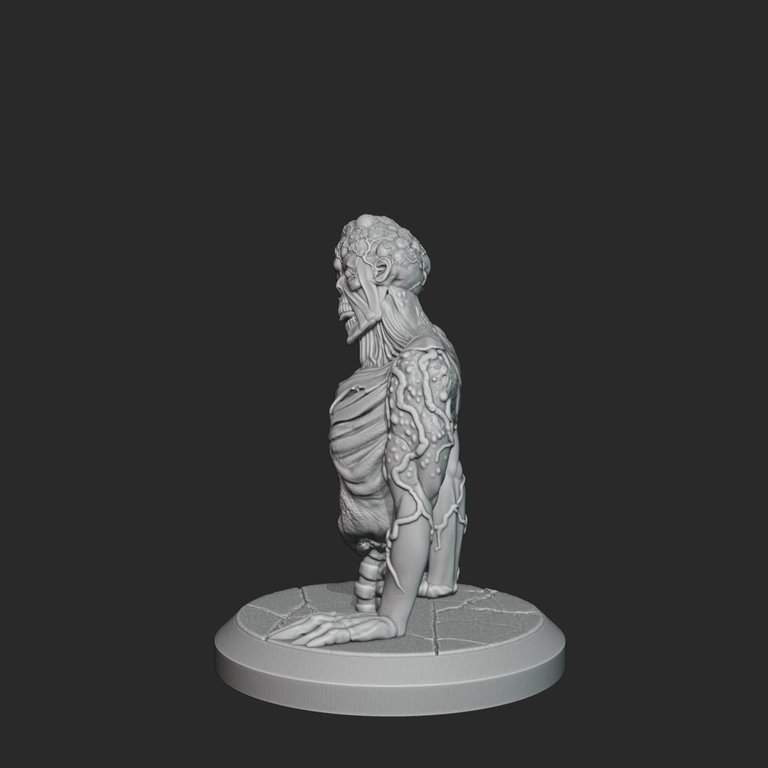 ---
---
Finally, a more agile and intelligent undead, stalking its prey in the dark of night. It is not certain why small percentage of reanimations are different. It is certain, however, that some individuals retain some of their memories and their human character.
---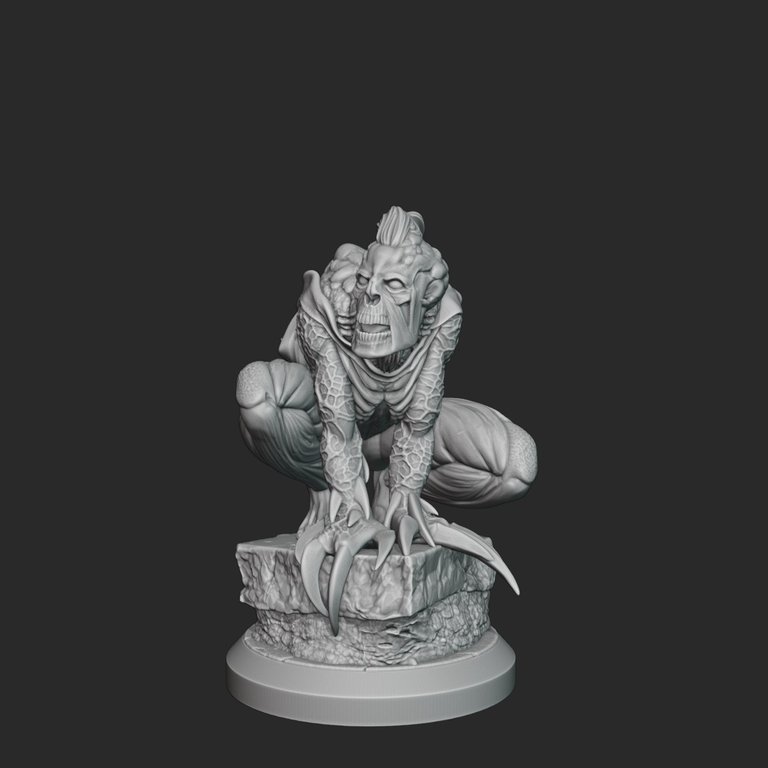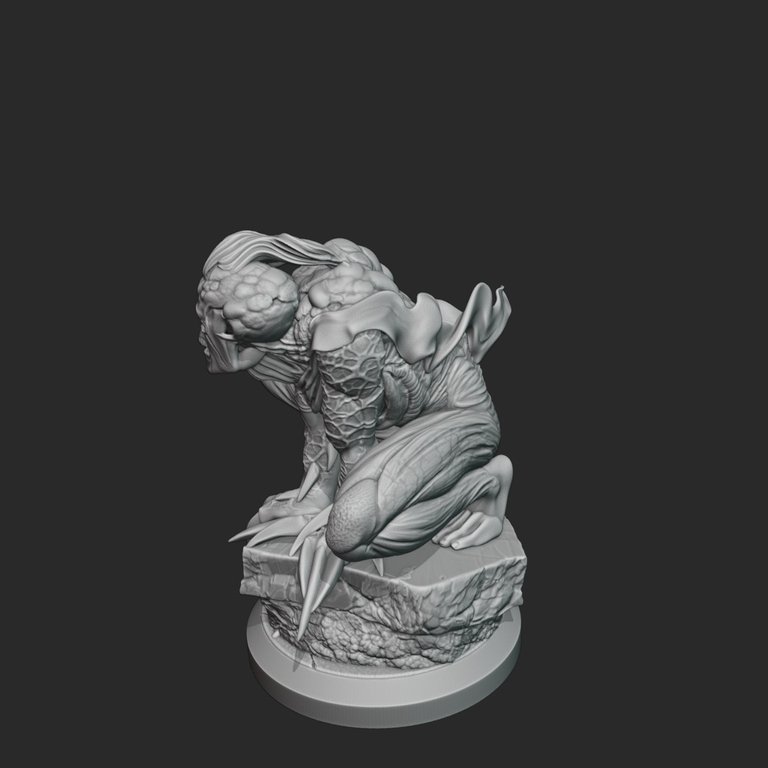 ---
---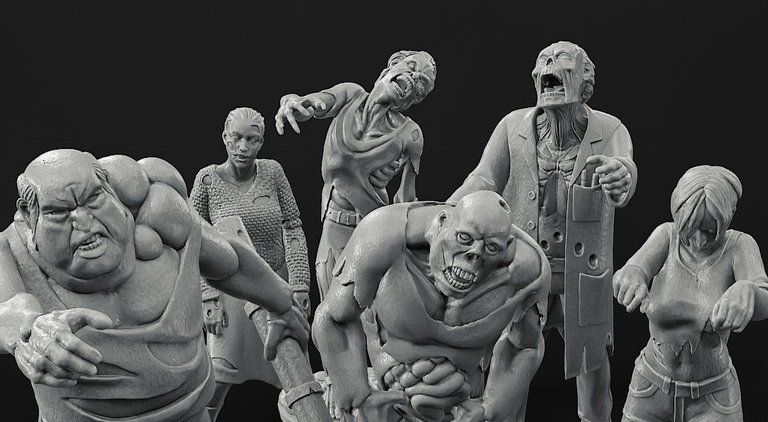 Have you played any sessions with zombies recently? Or maybe you have an idea for an undead character yourself. Let me know!
---
Modeled and rendered in Blender
Thank you for your time!
---

---
Patreon All my 3D files are available for my patrons.
My Mini Factory Separate models can be purchased here.
Thingiverse Here you can download some of my free models.

---