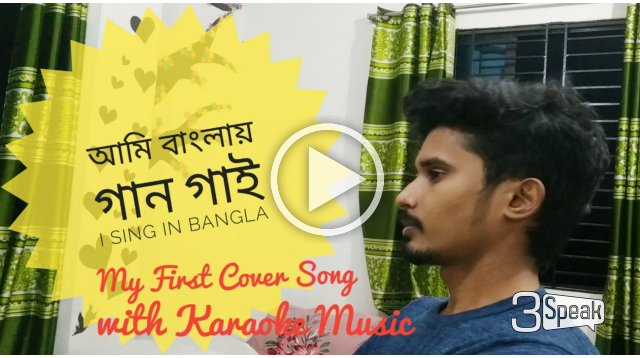 ---
Hello
I hope you're having a great day.
---
Welcome back to another vlog in @threespeak where you'll be able to see me/listen to me singing a cover song which is my first time so listen to it at your own risk as I don't whether you'll like it or you go mad.
---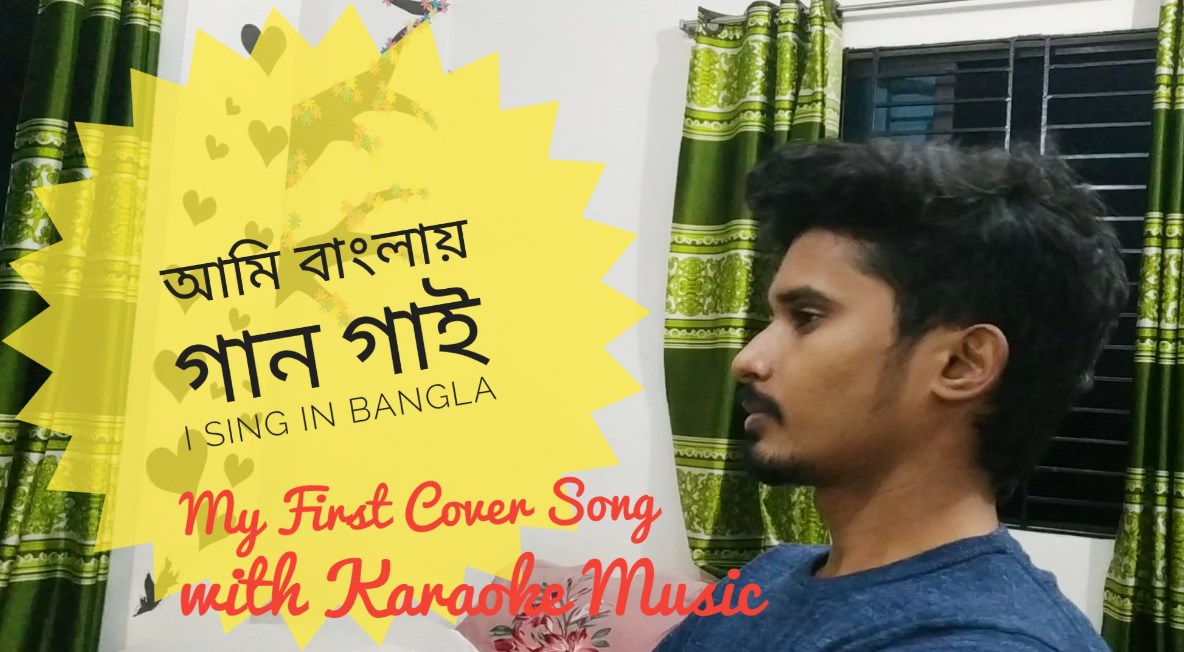 ---
This is my first time sharing a cover song that I sang myself with karaoke music. This is a song that I like too much and after I listened to my uncle @sajibibon84 singing some lines of it the other day, this song was in my mind and then I thought why don't I share a song with some of my hive friends. I've seen some hive users are sharing their cover songs on a regular basis in hive and they're becoming better every day. @ayrin344 & @mamun123456 are my primary inspiration for sharing this song. And I'm gonna share more if I understand that you guys actually like me singing.
---
I Sing in Bengali" (Bengali: আমি বাংলায় গান গাই)
"I Sing in Bengali" (Bengali: আমি বাংলায় গান গাই) is a patriotic song by Bengali poet and composer Pratul Mukhopadhyay and sung by Mahmuduzzaman Babu. The song was elected as the sixth greatest Bengali song of all time by BBC Bangla -
---
Lyrics
আমি বাংলায় গান গাই
আমি বাংলার গান গাই
আমি আমার আমিকে চিরদিন
এই বাংলায় খুঁজে পাই
আমি বাংলায় দেখি স্বপ্ন
আমি বাংলায় বাঁধি সুর
আমি এই বাংলার মায়াভরা পথে
হেঁটেছি এতটা দূর...
---
---
Please leave an honest opinion about my song/voice. I don't need any buff cause I wish to know the truth. If you think I'm not the one to do such things then let me know, please.
---
You may also rate my song from 1 to 5.
1 - Very bad (Most probably I'll get it from everyone ;).
2 - Bad
3 - Neutral
4 - Good
5 - Excellent
---
Watch the video to enjoy the moment.
---
Karaoke Music Source.
I borrowed a small clip from Pixabay.
---
"The End"

Hit the upvote button if you like this post and leave a comment if you wanna say anything about this post or any other posts. Please support me to keep having more of my works and you can follow me so that you can see my future posts and you're always welcome to my blog.
---
Please subscribe to my youtube channel by wasting a little time of yours.
---

"About Me"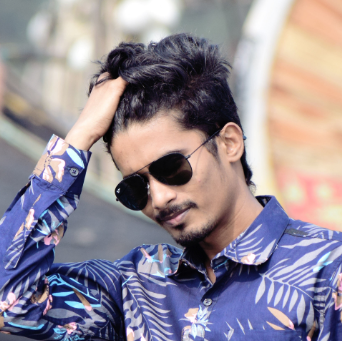 Generally...
I'm a writer (I write poems+short stories), Traveler (I travel whenever I get free time and resources as it's a part of my life actually), Photographer (I love it too much), and a Graphic Designer.
In hive blockchain...
I am a curator of
@tipu, @innerblocks, @minnowsupport, @diyhub, @splinterlands.
---
Find me on.





I am available at discord...
Discord ID: ashikstd#5058

"Be Good, Think Good and Do Good"
"Stay Home, Stay Safe & Let's Beat Corona".
---
---
▶️ 3Speak