This is a selfless charity fundraising event created to support the starving poor who are right now jobless due to the COVID 19 outbreak.

Liquid token Donations can be sent to @bdcommunity account.

From now on the donation collection rounds will be month long. And to gain as much visibility as possible, there will be a post every week.

The payout from all the donation posts will be donated at the end of each round
---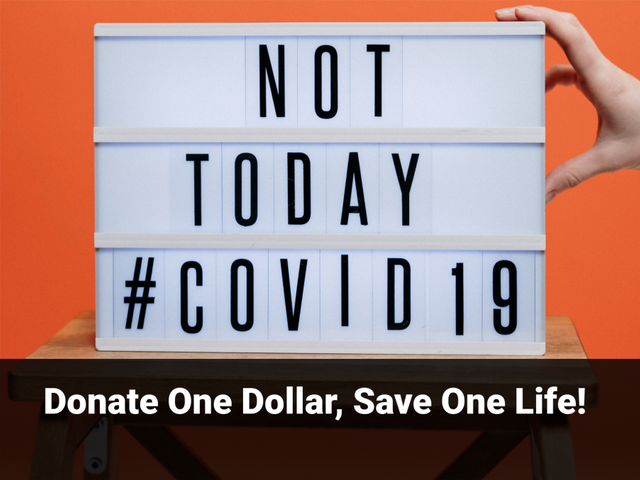 Those of you who are reading this for the first time or know nothing about our initiative "Donate a Dollar, It'll Save lives", please go through the link given below to our introductory post and have a read. Who knows, it might lead you to do something good for the world.
---
Recap:
Those of you who have ever supported us, The BDCommunity, please read this thoroughly and extend your support a little more. Every ounce of it may count. As it might help us save a life or two in the process.
Let's say, every morning you drink coffee, and it's worth about a dollar or so. It's a part of your daily routine. But it's not such an expense you couldn't do with, is it? But, if you donated only that amount using the methods described below, it might feed a poor family of three for one day. In that retrospect, Any amount counts, don't you think?
By now we all know that the ongoing outbreak of SARS-COV-2 is a fast-spreading pandemic resulting in thousands dead and thousands more getting infected every day. So the only successful method to stop its aggressive spread is to pull yourself away from society and staying at home. But have you ever stopped for a moment to think about those hard-working people who earn hand to mouth?
The construction workers, rickshaw pullers, roadside vendors, homeless shelter-less kids, small-time fishermen, industrial workers, and many others fall in that danger zone. And their only way to survive in this world is to rely on their marginal wages or us consumers buying their services and buying it every day. Or they'd have nothing to eat for the next day. What would they do?
It might be that where you live, the percentage of such populous is meagre. That the federal or local government can afford to support every one of them. But here, in Bangladesh, that percentage is much higher. An estimated ill-fated almost 65 million of our citizens depend on us, the able-bodied ones who can afford to pay for the services they provide which in turn feeds them and their family.
But while we, who can afford to stockpile on foods and live off of that while watching our favourite shows, being in quarantine, isolation or lockdown whatever you name it, they will be jobless. And in their desperate search of finding ways to earn will either lead them to starvation, getting sick or being infected by the SARS-COV-2. All the While you munch away your favourite snacks. Sadly, in Bangladesh, They even had to rely on volunteers to provide them with face masks and hand sanitizers to prevent the spread of COVID-19 as they can't afford to pay for it.
To them, COVID-19 is less scary than being starved to death. So this is your chance to save a life or an entire family from those 65 million of them with just 1 dollar.
---
---
Donations From the Fourth Event.
| NAME | HIVE | HBD |
| --- | --- | --- |
| mango-juice | 10 | |
| soufianechakrouf | 15.832 | |
| pitboy | | 2 |
| sayee | 5 | |
| dfacademy | | 1.5 |
| luckyali | | 2 |
| olaexcel | | 1 |
| preparedwombat | 20 | |
| engrsayful | 10 | |
| good-darma | 4 | |
| POST | 60.679 | 15.349 |
| eprolific | | 1 |
| toufiq777 | | 1 |
| zaku | 200 | |
| TOTAL | 325.511 | 23.849 |

The tokens when converted were worth 95.135 USD or 8076 BDT
---
Proof of Donation.
From here on forward, we, Members of BDcommunity will proactively participate in distributing all the donations. we have created a basic package of sorts that included the following groceries-
Rice- 2 kg
Vegetable Oil - 1/2 liter
Potato - 1 kg
Onion - 1/2 kg
Salt - 1/2 kg
Dal(Deied pulses) - 1/2 kg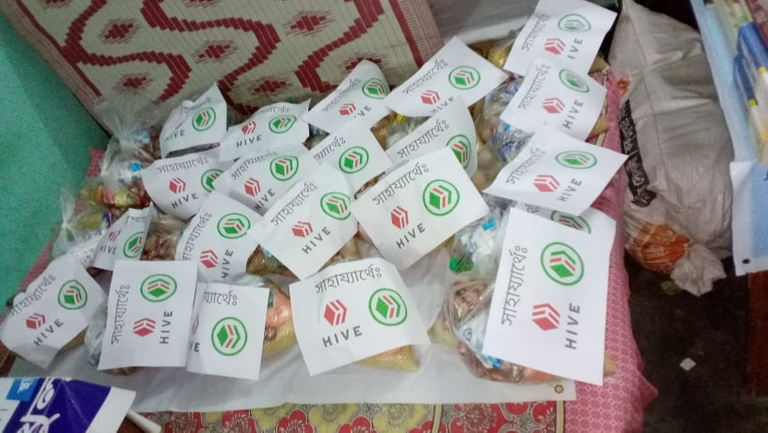 These packages cost 280 BDT or 3.5 Dollars a Pop. We tried to ensure that these packages reach the hands of the people who needs it most. Getting to see their face lit up like a thousand-watt bulb was the most fabulous sight ever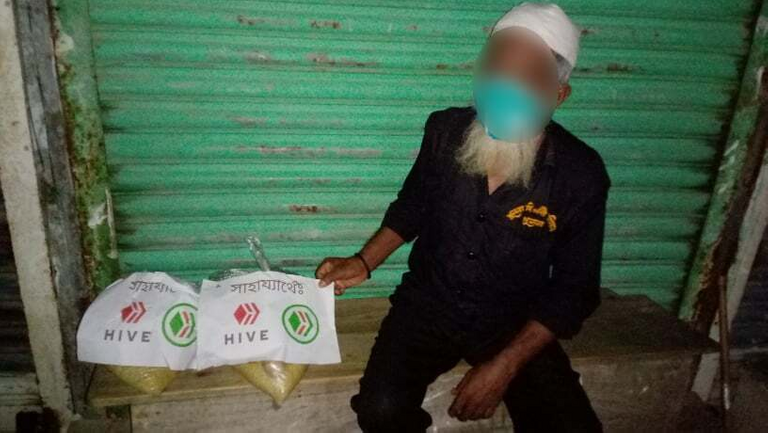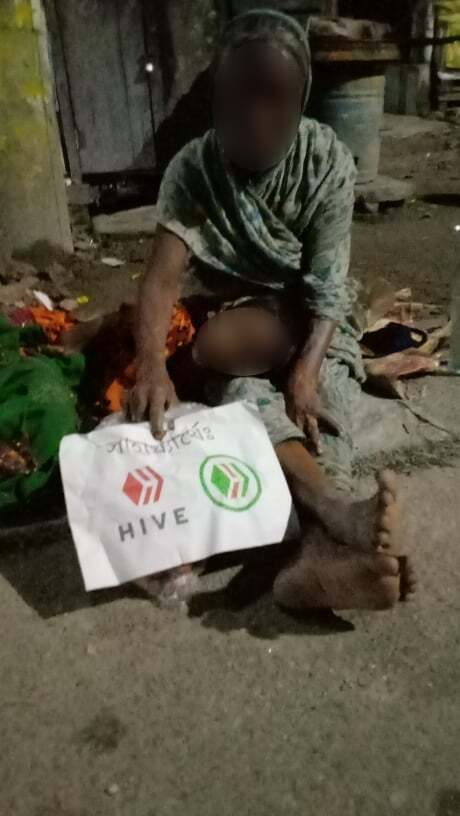 ---
Acknowledgement
At our Fifth Fundraising Event, the good samaritans of our community have again shown us more support than we had ever hoped for. And So, we'd like to show our gratitude towards you by giving you a shoutout and some positive vibes.
@mango-juice @soufianechakrouf @pitboy @sayee @dfacademy @luckyali @olaexcel @preparedwombat @engrsayful @good-darma @eprolific @eprolificzaku and our BDV team.
You brave and kind souls have come together to help the people in need. We wish you all the beautiful things in the world.
And a special shoutout to our moderator @zaku. He is the one who made it all possible. For his selfless effort at ensuring a better future for our community, we, the whole BDcommunity would like to thank him.
!!Thank you!!
---
To know more about what we are trying to do here, please leave a comment below or join us in our Discord