Needless to say, life will never stop collecting regret as we goes by. Hence, I was pondering deeply to bring out the most regretful one for this event.
How ironic of a fate can be!
Just experienced an incident inside of a local bus that is added as regret while writing about regret!
There has been an absurd fuss between the bus driver and a passenger for a little while. And nobody is interfering to stop either of them.
Only, I have been shouting all alone towards both of them requesting them to stop and not to stir a fight over something so trivial.
And at some point of argument that passenger grabbed by the hair of the burs driver intends to beat him!
I feared a fight would break out any moment.
Finally, one person hold him back and still he cursed the driver like the other one.
I could only raise my voice.
Because as a female I possibly could not physically get involved with them.
I have seen humans become ferocious than beast and might not think twice to raise their hands on you regardless your gender.
Local bus drivers tend to be always on the edge.
They are barely educated and lives amidst violence, aggression and approximately lead a drastic life.
Driving the bus in our country, that is made of steel and during summer it becomes a pressure cooker in this terribly hot summer; it's given the driver will lose the temperament with one slight push.
But to my pleasant surprise, even after being bullied and harassed, almost physically beaten like that he did nothing!
He just did nothing! Said nothing!
And that made me extremely guilty and ashamed as a passenger, as a literate, educated citizen.
I regretted at least not scolding that so-called office-worker educated man or at least saying some harsh words to make him realize his place. I regretted every second throughout the time.
When a woman who probably work as a maid started yelling towards everyone inside the bus-
"Shame on you, you so called educated, classy citizen! Are we (she implied, people like them who leads life in struggle and limitation) not human to you? Not a single soul did anything against this injustice! if we did it to you, wouldn't you tear us apart right then, right there!"
It shuddered me while I keep gawking on the faces inside who feel nothing over this incident as I can see almost all of us either student or office worker. Not a shred of concern in their expression!
just Nothing!
As if all this time, all of them were in an another alternative reality!
That driver's patience, withdrawal and the face he made while grabbed by the hair for no bleeding reason, made me feel shit.
And after that women voice-raising, I was almost holding back my tears out of sheer guilt, frustration and regret.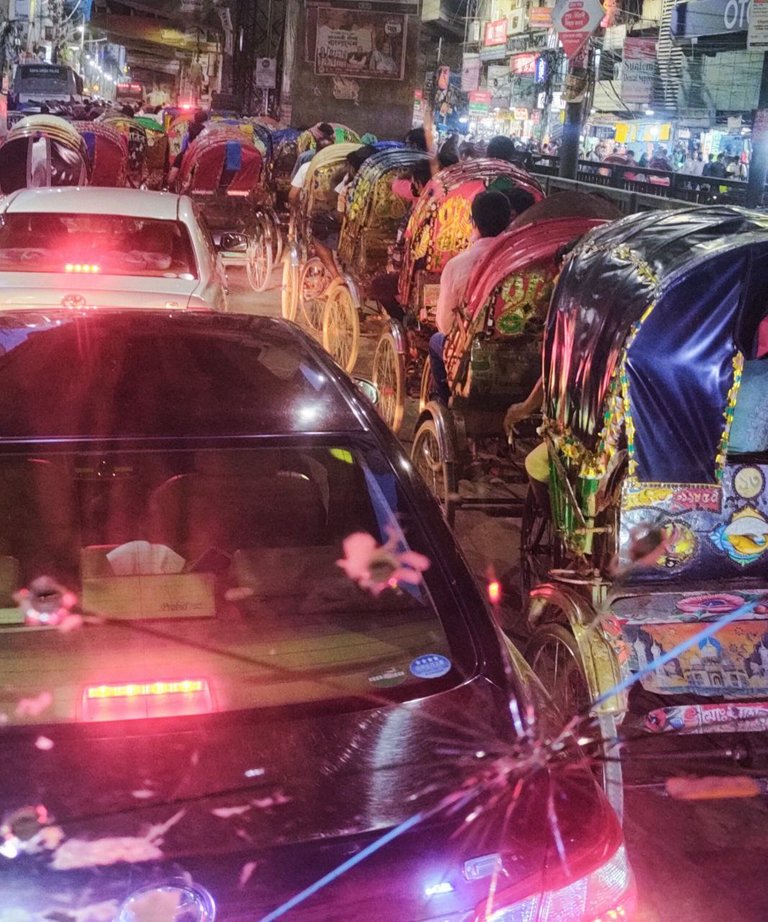 I don't know if I sound melodramatic, being affected over such incident so deeply,
But I have not felt such shame, guilt and regret altogether as long as I can recall.