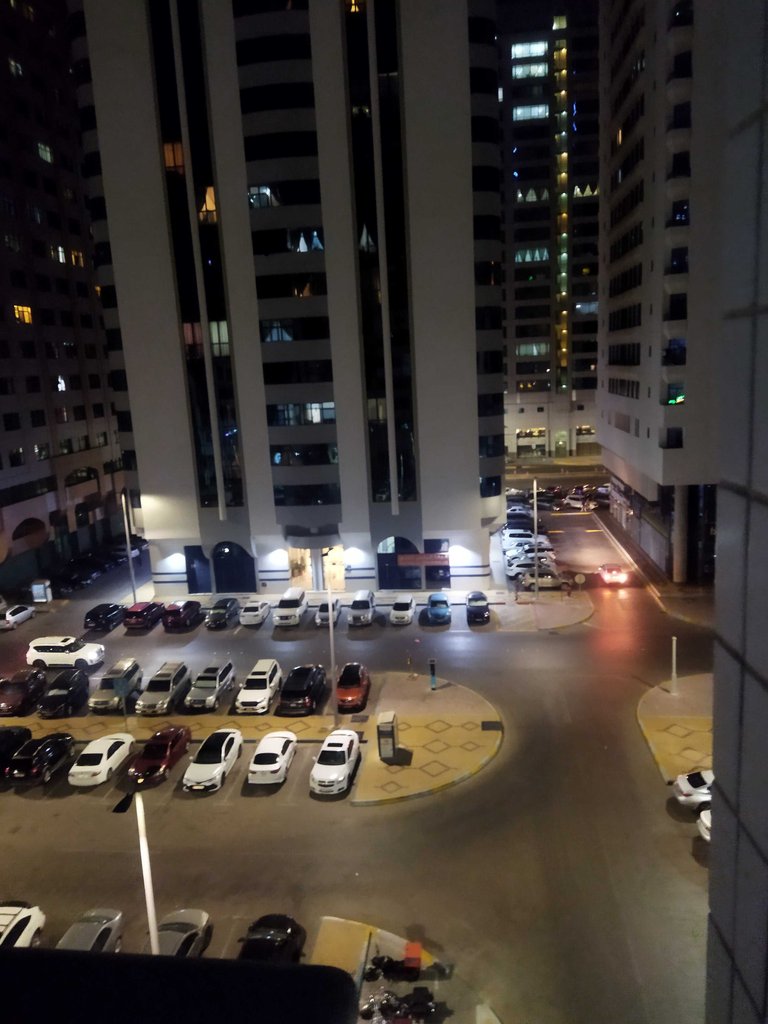 Khalidiya Abu Dhabi
View from my rented room
I was wondering why I'm so tired then I saw my actifit reach 24k without trying just trying to be productive at work and after work went to my friends place It was nice actually even met the cousin best thing is they both have the same behaviour and I click with both of them perfectly
We even tried to be Thomas Shelby so everyone was talking with an accent just like Thomas Shelby lol 🤣 if you seen peaky blinders you know what I'm talking about. The cousin said I'm gonna cook like the fuk#n peaky blinders ei! lol 😂
Then we watch the last episode of season 5 in peaky blinders if you don't know the ending of it not gonna spoil it for you.
Then it was 10.30pm I was so sleepy so I told them I'm going home they told me don't go but I went anyway. Well time to sleep good night 🌃😴
🌱🌱🌱🌱🌱🌱🌱🌱🌱🌱🌱🌱🌱🌱🌱🌱🌱
Thanks for reading 🤠
New goal: reinvest 50% of earnings into HP and 100% to Alive Token Staked
All of this work is for me and my family, that's the future.
💲💲💲💲💲💲💲💲💲💲💲💲💲💲💲💲💲
I'm not a financial advisor I'm just planning for myself please be aware everything that we do there is risks involved
💲💲💲💲💲💲💲💲💲💲💲💲💲💲💲💲💲
For family everything is possible.
The next goal is to invite new people to HIVE.
🌱🌱🌱🌱🌱🌱🌱🌱🌱🌱🌱🌱🌱🌱🌱🌱 🌱
I want to be successful enough to be able to bless others with my success.
🌱🌱🌱🌱🌱🌱🌱🌱🌱🌱🌱🌱🌱🌱🌱🌱 🌱
If you want to move2earn AFIT token and Hive sign up here
🌱🌱🌱🌱🌱🌱🌱🌱🌱🌱🌱🌱🌱🌱🌱🌱🌱
Silence 🤐🤫 and observe around you, you will be surprised of what you find. - caelum1infernum
Keep your expenses low no matter how much you earn so you don't have to beg for help when an emergency happens. - caelum1infernum
Every decision you make there are consequences. Every decision you didn't make there are consequences
live your life 🧬 like tomorrow is the end!
Train your body just like you train your mind.
If you forget why you work so hard calm down reset and tell yourself which is working and which is not. Remind yourself why you started.
People who despise you and look for flaws in you or make up stories about you can't stand you because their demons can't handle your greatness.
It's a sign that you're on the right route and at the appropriate time right now when you look back on your past and feel like throwing up.
Nothing lasts forever so don't think on it for too long whatever is lost is lost whatever is gain is gain
Work hard and get obsessed when you're young so you can retire early and enjoy life. Life is meant to be enjoyed not to be stuck in the same cycle.
There is so many negative crap in the internet these days let's make Hive a place for positivity and growth 🚀
🌱🌱🌱🌱🌱🌱🌱🌱🌱🌱🌱🌱🌱🌱🌱🌱🌱
---
Follow me on Facebook 🙂
💙 FACEBOOK
Follow me on twitter 😀
🐦 TWITTER
Follow on Instagram 😊
🖼️ INSTAGRAM
Like and subscribe on YouTube 😻
▶️ YOUTUBE
Sign up with Binance to withdraw your Hive
🪙BINANCE💲
Haven't join Hive?Sign up here
▶️ Splinterlands play to earn game
Play to earn game🌟 Rising Star 🌟
---
This report was published via Actifit app (Android | iOS). Check out the original version here on actifit.io




17/12/2022

24096